It seems that the age of the TV is slowly coming to an end. While TV has been arguably the most important and influential medium for decades on end, nowadays it is rapidly losing popularity.
In our opinion, the best VPN for Showbox is NordVPN, because it will let you access an unlimited amount of video libraries from all over the world and also without interruption and pesky buffering.
Naturally, people are still producing the kind of content we typically associate with TV. However, with the widespread accessibility of the Internet, TV viewers are becoming more and more reliant on other options. In fact, the most popular way to watch movies or TV today is through a streaming service. Streaming services can be either websites or apps and are available to anyone with an Internet connection. These services own incredible amounts of varied content. Thanks to that, they widely surpass the capabilities of ordinary TV. Not only do they allow you to choose what you want to watch, but you also get an incredible archive to choose from.
Streaming services allow you to binge-watch countless episodes of your favorite show without annoying commercial breaks or any other delays. What's more, some of the best streamers nowadays are producing their own high-budget movies and shows, exclusive to their own service.
Paid Streaming Services
The most popular and prosperous streaming services of today's world offer access to incredible libraries of shows and films. Such brands include Hulu, Amazon Prime, and Netflix. All of them operate completely legally, as they own the rights to all the content they make available. Therefore, using any of those also requires you to pay a monthly subscription. Thanks to that, these large streaming corporations are some of today's biggest fighters against piracy. To many users, they represent an affordable and modern alternative to the TV program. Users of these apps will never have to suffer through annoying ads or newscasts.
All of these major legal streamers have to strike a delicate balance in order to stay in business. On the one hand, they need to remain moderately priced so as to attract consumers. On the other hand, they need to pay for the rights to use all the content they stream. Some years ago, downloading torrents was the most popular way of accessing shows and movies. Nowadays, however, we are living a quicker-paced lifestyle, and many people prefer to watch their content of choice instantly. Thanks to that, many users prefer to pay for a service such as Netflix rather than have to handle a bulky torrent.
Free Streaming Services
The only real competition streaming companies face are free streaming companies. Being free is not the only advantage such services have over the likes of Netflix and Hulu. Another great benefit is the fact that they offer the same selection of movies and shows to all users. In contrast to that, legal streaming services are localized. They will all give you different options depending on which location you're using them from. That is a huge drawback to practically all users located outside the United States. While US users get access to an incredible range of content, other users get a mere portion of that, despite paying the same price.
What is Showbox?
Currently, the most popular free streaming service is Showbox. Showbox has managed to keep working despite the allegations of piracy due to the fact that it operates in a gray legal area. On top of that, it offers pretty much everything that Netflix does, except that it is completely free. Coupled with the fact that all users get to access the entire library of content, it is no surprise that Showbox is so immensely popular right now.
Showbox allows users to stream content in HD, and even to download some of the films and shows. This service is available mainly as an app for the Android system. However, it is possible to use it on a computer as long as you get an emulator. What this app offers to users is an incredibly large library of all kinds of films and shows, ranging from vintage films to the newest releases. It is possible to browse the titles by different categories, including the IMDb rating, which is an option not present in other streaming services. What's interesting is that Showbox even offers a gossip section. Clearly, the range of features in this free app surpasses the options given by the world's major streaming services.
Why do I need a VPN for Showbox?
There is a drawback to using Showbox: it has been blocked by a number of ISPs. Although it is technically not as illegal as some other services, it is still looked down upon by the entertainment industry. That is why a tendency exists to limit the users' access to Showbox. Different countries have different attitudes toward streaming services. The details depend on the exact legislation in these countries. However, it is likely that the world's major streaming services see Showbox as serious competition and are looking for ways to remove it from the market.
Thankfully, even if Showbox is blocked for you, you can still access it as long as you use a VPN. A VPN, or a virtual private network, is used to conceal your location on the Internet. The VPN server serves as a proxy thanks to which you end up with a completely different IP address. Many decent VPN providers have servers all over the world, which allows users to choose their locations. This makes it possible to access content which would otherwise be restricted to their original IP address. On top of that, a VPN protects you from cyber-attacks, which have lately become a rampant threat.
What are the benefits of using a VPN for Showbox?
Accessing Showbox via a VPN can fully cover anyone's needs. First of all, you will have full, unfiltered access to the entire library of content. That is something which Netflix has so far failed to provide, much to the dismay of many of its users. Secondly, accessing Showbox with a VPN grants safety and security to users, as well as privacy, since their online identity stays hidden. On top of that, although the app primarily works on Android, it is possible to adapt it to a PC. And finally, let's not forget the fact that using Showbox is completely free.
VPN Service


www.nordvpn.com
NordVPN
Review
Price: $11.95 $3.71/month
Servers: 5500+ in 59 countries
Simultaneous connections: 6
Jurisdiction: Panama
Payment: PayPal, AmazonPay, Crypto, Google Pay, Klarna
Torrenting: OK
Unblocks US Netflix: Yes
Dedicated IP: $70/yr
TrustPilot Score: 4,7/5
Money-back: 30 days
Extra: Double VPN, Obfuscated servers
Visit NordVPN »


www.expressvpn.com
ExpressVPN
Review
Price: $12.95 $8.32/month
Servers: 3300+ in 94 countries
Simultaneous connections: 5
Jurisdiction: British Virgin Islands
Payment: PayPal, Crypto, AliPay, Klarna,
Torrenting: OK
Unblocks US Netflix: Yes
Dedicated IP: Not provided
TrustPilot Score: 4,7/5
Money-back: 30 days
Visit ExpressVPN »


www.cyberghostvpn.com
CyberGhost
Review
Price: $11.99 $2.25/month
Servers: 6600+ in 89 coutrines
Simultaneous connections: 7
Jurisdiction: Romania
Payment: PayPal, Crypto
Torrenting: OK
Unblocks US Netflix: Yes
Dedicated IP: $51/yr
TrustPilot Score: 4,8/5
Money-back: 45 days
Visit CyberGhost »


www.surfshark.com
Surfshark
Price: $11.95 $2.49/month
Servers: 3200+ in 65 coutrines
Simultaneous connections: Unlimited
Jurisdiction: British Virgin Islands
Payment: PayPal, Crypto, Google Pay, Amazon Pay
Torrenting: OK
Unblocks US Netflix: Yes
Dedicated IP: Not provided
TrustPilot Score: 4,3/5
Money-back: 30 days
Visit Surfshark »


www.purevpn.com
PureVPN
Review
Price: $9.60 $3.33/month
Servers: 6500+ in 140 coutrines
Simultaneous connections: 10
Jurisdiction: Hong Kong
Payment: PayPal, Credit Cards
Torrenting: OK
Unblocks US Netflix: Yes
Dedicated IP: $35.88/yr
TrustPilot Score: 4,7/5
Money-back: 31 days
Visit PureVPN »
To sum it up
While fighting piracy is an admirable cause, it is no surprise that pirate activity is still present on the Internet. As long as the biggest streamers continue to restrict content from their viewers outside the US, users will have no alternative other than to pirate content. People should still have access to media in this day and age. Until a better option comes along, using Showbox with a VPN remains one of the most practical solutions at hand.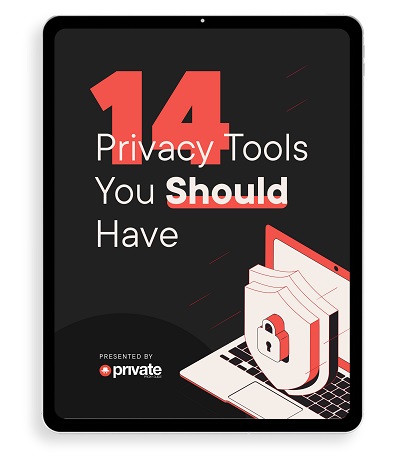 Learn how to stay safe online in this free 34-page eBook.