We've all heard of Fortnite, the groundbreaking free-to-play battle royale game which seems to have been on everybody's lips for the past two years.
This 2017 release by Epic Games was an instant roaring success, which launched its creators into developer stardom. Fortnite has achieved a scope of impact beyond what most games are able to accomplish. By latching onto a sudden worldwide surge of interest in the battle royale genre, Fortnite has managed to become a genuine cultural phenomenon. Almost overnight, it joined the ranks of other massive successes, which include titles such as League of Legends or PlayerUnknown's Battlegrounds.
In my opinion, the best VPN for Fortnite is NordVPN, because it can be used to remove your IP ban.
VPN Service


www.nordvpn.com
NordVPN
Review
Price: $11.95 $3.71/month
Servers: 5500+ in 59 countries
Simultaneous connections: 6
Jurisdiction: Panama
Payment: PayPal, AmazonPay, Crypto, Google Pay, Klarna
Torrenting: OK
Unblocks US Netflix: Yes
Dedicated IP: $70/yr
TrustPilot Score: 4,7/5
Money-back: 30 days
Extra: Double VPN, Obfuscated servers
Visit NordVPN »


www.expressvpn.com
ExpressVPN
Review
Price: $12.95 $8.32/month
Servers: 3300+ in 94 countries
Simultaneous connections: 5
Jurisdiction: British Virgin Islands
Payment: PayPal, Crypto, AliPay, Klarna,
Torrenting: OK
Unblocks US Netflix: Yes
Dedicated IP: Not provided
TrustPilot Score: 4,7/5
Money-back: 30 days
Visit ExpressVPN »


www.cyberghostvpn.com
CyberGhost
Review
Price: $11.99 $2.25/month
Servers: 6600+ in 89 coutrines
Simultaneous connections: 7
Jurisdiction: Romania
Payment: PayPal, Crypto
Torrenting: OK
Unblocks US Netflix: Yes
Dedicated IP: $51/yr
TrustPilot Score: 4,8/5
Money-back: 45 days
Visit CyberGhost »


www.surfshark.com
Surfshark
Price: $11.95 $2.49/month
Servers: 3200+ in 65 coutrines
Simultaneous connections: Unlimited
Jurisdiction: British Virgin Islands
Payment: PayPal, Crypto, Google Pay, Amazon Pay
Torrenting: OK
Unblocks US Netflix: Yes
Dedicated IP: Not provided
TrustPilot Score: 4,3/5
Money-back: 30 days
Visit Surfshark »


www.purevpn.com
PureVPN
Review
Price: $9.60 $3.33/month
Servers: 6500+ in 140 coutrines
Simultaneous connections: 10
Jurisdiction: Hong Kong
Payment: PayPal, Credit Cards
Torrenting: OK
Unblocks US Netflix: Yes
Dedicated IP: $35.88/yr
TrustPilot Score: 4,7/5
Money-back: 31 days
Visit PureVPN »
Fortnite – A Global Phenomenon
So how exactly did Fortnite become the superstar of the gaming industry? Moreover, how did it manage to captivate so many gamers? Essentially, this game provides players with an exciting and addictive multiplayer experience. Fortnite originally came out in two modes: one was a PvE zombie apocalypse co-op mode, whereas the other one was the now-famous Battle Royale.
The latter mode is a free-to-play game where up to a hundred players are pitted against one another in a battle for survival. Each session of Fortnite is a hectic, confusing, exciting adventure, riddled with unexpected twists and feats, which are all performed by real people. A clever move the developers made was making the game accessible on practically any platform, including Android.
Furthermore, there are some ingenious aspects of game design that set Fortnite apart from other games of the same genre. For instance, there are a number of ways in which players can interact with the environment. Not only does this option exist, but it is, in fact, crucial for playing the game right. That way, for example, players can scavenge for weapons and resources and create their own traps and fortifications.
Fortnite Permanent Bans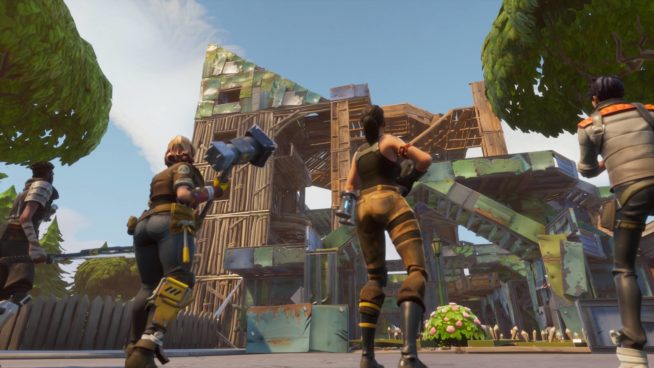 So, what could possibly be making Fortnite players frustrated? After all, it's a free game with an active community and addictive gameplay. The truth is, while online gameplay is the main selling point of Fortnite, it is also the cause of most of its problems. Specifically, Fortnite devs seem to be banning players right and left. The reason behind the bans has to do with the strict terms and conditions of this game, which the devs enforce without a second thought. After all, this game has such a massive fanbase that the devs do not need to think twice before banning a player.
When a player receives a ban, their IP address is blocked, either for a limited period or permanently. Many players have argued against unfair permanent bans they received for what Fortnite assumed to be cheating. Unfortunately, the developers, possibly preoccupied with the game itself, tend to spare little time on these complaints. Hence, those unjustly banned players are left to their own devices.
Fortunately, it's possible to find a way around an IP address ban. The easiest and simplest way of bypassing an IP address block for Fortnite is to play the game with a VPN – a virtual private network. We will now tell you everything you need to know about VPNs and why more and more people are getting them.
Why should I use a VPN to play Fortnite?
Overriding an IP Ban
There are several reasons why playing Fortnite with a VPN might be of use to you. Most players decide to get a VPN after getting locked out of a match because the game assumes that they are cheating. As stated in the Terms and Conditions of the game, the developers reserve the rights to ban players without any specific reason. On top of that, the developers do not need to explain to the players the reasons for the ban.
One might say that is a good way to handle an incredible number of players, but the players themselves might feel different. All things considered, the best way to deal with that situation is to play with a VPN. When we play with a VPN, all our data travels under a new IP address, which belongs to a special VPN server. That way, a VPN makes it possible to access Fortnite even after your own IP address is blocked. If the same problem happens again, the best solution is to simply switch to a different server.
Lag
Bans are not the only problem a VPN can solve. For instance, many Fortnite players are troubled by in-game delays caused by a slow connection (popularly known as latency, or lag). Even if the players' connection is good, they may still experience problems because of their ISPs. As a matter of fact, ISPs sometimes cut down the connection speed for online gamers. The reason for that is that the ISPs tend to see gamers as an excessive toll on their resources. However, by using a VPN, you limit the ISP's ability to see what you're using the Internet for, which significantly decreases the chance of your connection getting throttled.
Security
On top of all that, another great reason to consider playing Fortnite with a VPN is security. Namely, although Fortnite is free, the game offers a great number of microtransactions. Many players have linked their credit cards to their accounts, which is how they became the target of hackers. Given these circumstances, encrypting your data with a VPN is the responsible thing to do for any player.
What Makes a Great VPN Provider for Fortnite?
Players who decide to play Fortnite with a VPN have a few criteria to consider. First of all, a good VPN offers a fast connection speed, which is crucial for playing an online game. Alongside that, the connection should not have any bandwidth restrictions. The best VPN for Fortnite have numerous servers all over the world. Not only is that a sign of a good provider, but it will also make it easier to play Fortnite from just about any location.
Furthermore, the encryption of a VPN needs to be strong in order to keep the player secure from cyber-attacks. Finally, it's essential to choose a VPN with decent privacy policy. That's the only way to protect yourself from hackers, your IPS, as well as Fortnite's ban-happy software.
To Sum it Up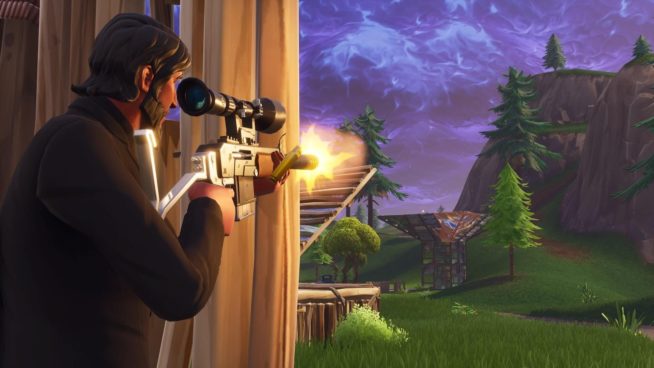 It's understandable why so many players feel frustrated with Fortnite's policy on banning. Some bans last for hours, while others take days to go away. However, the most disconcerting fact is how easy it is to get a permanent ban on your IP address. The great news is that a ban doesn't have to signify the end of your Fortnite career. All you need to do is connect to a VPN. Fortunately, getting access to a VPN is both fast and simple, as long as you choose the right provider. By connecting to a VPN, you become visible under a completely different IP address. That way, not only can you bypass a ban, but you can also achieve a greater connection speed.
On top of that, using an alternative IP address protects you from cyber-attacks, which are frequent in the Fortnite community. It is clear why more and more players are choosing VPNs. Do you play Fortnite? Have you ever had your IP address banned? Did you have experience with a VPN provider? By sharing your experiences and your feedback, you help the community figure out more solutions for our common troubles.
Feel free to share your thoughts in the comment section below.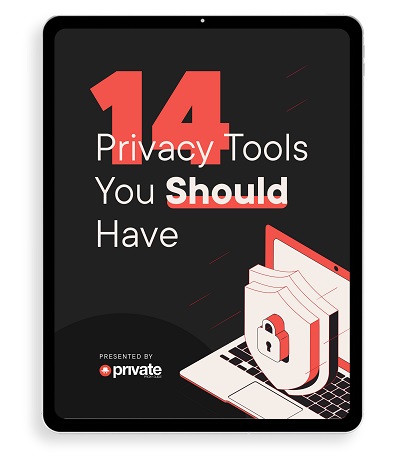 Learn how to stay safe online in this free 34-page eBook.