So, you're working on an important research assignment and have found the holy grail of sources.
Trouble is your school's WiFi network administrator set up their content filter using a generic site list! The domain (Instagram, YouTube and other apps) you're trying to access seems to trigger the blocker. Thus, you're left scraping the 4th page of Google search for references. Not an ideal situation, right? Well, fret not! The wonder of VPNs (Virtual Private Networks) is here to save you. In our opinion, the best VPN for school WiFi is NordVPN because it can unblock Instagram, YouTube and other apps.
Here is our list of the best VPN-services for School WiFi to Unblock Netflix & Other Apps:
VPN Service


www.nordvpn.com
NordVPN
Review
Price: $11.95 $3.71/month
Servers: 5500+ in 59 countries
Simultaneous connections: 6
Jurisdiction: Panama
Payment: PayPal, AmazonPay, Crypto, Google Pay, Klarna
Torrenting: OK
Unblocks US Netflix: Yes
Dedicated IP: $70/yr
TrustPilot Score: 4,7/5
Money-back: 30 days
Extra: Double VPN, Obfuscated servers
Visit NordVPN »


www.expressvpn.com
ExpressVPN
Review
Price: $12.95 $8.32/month
Servers: 3300+ in 94 countries
Simultaneous connections: 5
Jurisdiction: British Virgin Islands
Payment: PayPal, Crypto, AliPay, Klarna,
Torrenting: OK
Unblocks US Netflix: Yes
Dedicated IP: Not provided
TrustPilot Score: 4,7/5
Money-back: 30 days
Visit ExpressVPN »


www.cyberghostvpn.com
CyberGhost
Review
Price: $11.99 $2.25/month
Servers: 6600+ in 89 coutrines
Simultaneous connections: 7
Jurisdiction: Romania
Payment: PayPal, Crypto
Torrenting: OK
Unblocks US Netflix: Yes
Dedicated IP: $51/yr
TrustPilot Score: 4,8/5
Money-back: 45 days
Visit CyberGhost »


www.surfshark.com
Surfshark
Price: $11.95 $2.49/month
Servers: 3200+ in 65 coutrines
Simultaneous connections: Unlimited
Jurisdiction: British Virgin Islands
Payment: PayPal, Crypto, Google Pay, Amazon Pay
Torrenting: OK
Unblocks US Netflix: Yes
Dedicated IP: Not provided
TrustPilot Score: 4,3/5
Money-back: 30 days
Visit Surfshark »


www.purevpn.com
PureVPN
Review
Price: $9.60 $3.33/month
Servers: 6500+ in 140 coutrines
Simultaneous connections: 10
Jurisdiction: Hong Kong
Payment: PayPal, Credit Cards
Torrenting: OK
Unblocks US Netflix: Yes
Dedicated IP: $35.88/yr
TrustPilot Score: 4,7/5
Money-back: 31 days
Visit PureVPN »
What are VPNs?
A Virtual Private Network is a type of network that allows you to create a secure connection to another network or device over the internet. You can use it to shield your browsing activity, as well as access restricted websites and services. To put it simply, a Virtual Private Network is a network within another network, usually in the wild jungle of what we refer to as the Internet.
Let's paint a picture here. Imagine a spider web. If you were to cut out specific portions or quadrants of the web, you'd be, in a sense, creating smaller, self-contained webs or networks. In a similar way, you can use VPN technology to virtually create smaller, specialized and more secure networks within the large web that is the Internet.
Now, why do I need a VPN for School WiFi?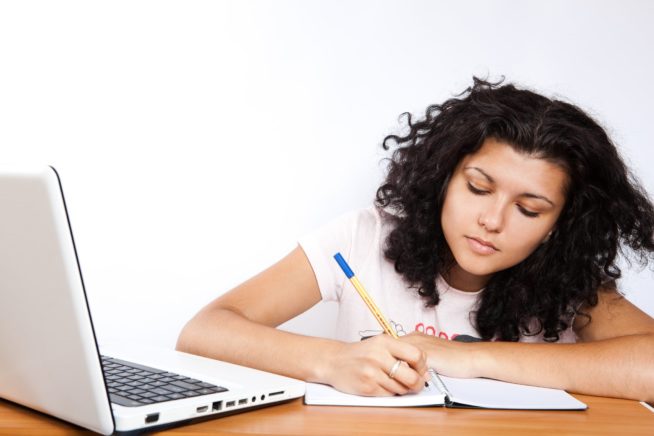 VPNs can have a wide variety of applications. However, we can boil those down to a handful of the most common uses that could help you in school or college.
Privacy
It may not be your case, but a lot of people don't feel comfortable with having their online activity or personal data viewed or registered. Ever wonder how that site knows where you are so as to tell you about all the amazing offers in your area? It's actually not that complicated. The site just checks the geographical location of the IP address you're connecting from. When it has that data, it then links content targeted at that area.
One way to keep out this type of spam advertising is by using a VPN. A VPN can protect you from such things in two ways:
By disallowing access to your location information
By throwing the ads off your trail, telling them that you're somewhere else entirely.
At school, this may help you stay safe from network "spoofers" or monitors that look for exploitable vulnerabilities in order to reach your data.
Security
VPNs use various forms of encryption to protect your data. Therefore, you can be sure that nosey interlopers can't get a peek at your content, even if they do manage to break into your private network. It would be like a burglar breaking into your office; he'll find that he can't read your documents because they are in some type of code.
Interested parties who need to keep their data private find this very useful. For instance, with a VPN, employees can access data and otherwise connect to secure company networks or devices from unknown, insecure or unverified locations or networks. Think of a traveling salesman needing to access inventory or payroll information from an airport or bus station from god-knows-where. You never know who might be screening the connection. So, if you need to access confidential data (like lab results, related to your thesis research), this is a must.
Restriction or censorship
There may be a variety of reasons why you might find yourself restricted or censored when trying to access content online. But, in any case, VPNs provide an option for working around such restrictions. The example we mentioned at the beginning of this article is a good premise for a legitimately hindering situation. Others might include:
geographic service blocking or restriction (such as reduced Netflix functionality in different regions, or flight price adjustments based on location)
state-sponsored censorship, like that present in China, Iran, and North Korea.
Yet another case is productivity-based site blocking at the office, keeping you from non-essential websites. These are all obstacles around which VPNs can help. It can either "relocate" you, cover or disguise your network traffic, or trick filters and restrictors into not applying to your activity. Therefore, a VPN is an excellent tool if you need academic information that may be unavailable in your region.
What is the Best VPN for School WiFi to Unblock Apps?
Nowadays, setting up a VPN is a relatively simple procedure. Moreover, the growing demand for the features provided by VPNs has caused a plethora of services to pop up. Today we have a great variety – from the basic, simplified free VPNs offered on a multitude of sites to the robust, customized VPNs offered at a premium.
Most VPN offers include detailed setup and configuration instructions. As mentioned earlier, that can be anything from just a few clicks to in-depth network setups that require substantial technical know-how. Therefore, have a look around, compare functionality, features, and costs to choose the best option for your needs.
My School Blocked The VPN…What now?
Obviously, if a workaround for some obstacle exists, there will sometimes be obstacles to the workaround as well! For various reasons, companies, organizations, and authorities choose to block VPNs.
There are two basic variants of this. The first variant prevents you from accessing VPN-related sites and services. Meanwhile, the second one relates to your network activity, which may be subject to monitoring, identification, and prevention. But, there are, of course, workarounds for even these counter-workarounds! If someone blocked your VPN, there are three basic ways to get around it.
The simplest, most straightforward way to get around a VPN block would be to switch the network you are using. For instance, using your mobile data either directly on your mobile device or as a hotspot for your computer.
Secondly, because of how VPN blocks work (either blocking specific ports or data packet identifiers knows as "headers"), by switching the port we are using, we might be able to get around a VPN block. Many VPN services have an integrated feature to do this. So, by simply enabling certain options, we might be on our way. Some VPN networks may even have this option enabled by default, getting a leg up on the countermeasures.
The third option for defeating VPN blocks by your school or college involves using "obfuscation." This method allows VPN data packets to be disguised, or "stealthed" toward screening. A lot of VPN services have this feature included, which is why they are also sometimes referred to as "stealth VPNs."
Additionally, you can route VPNs over the Tor network. That way, you will not only unblock them but also give them maximum privacy. Still, this is a more advanced solution that carries its own pros and cons. Nevertheless, some VPN services may have this functionality integrated, as well. On a related note, if the blocking in question simply doesn't allow us to access VPN-related sites (like the library's Wi-Fi), there is one last trick we can try.
By downloading and setting up all our VPN-related material beforehand, on another network, we may be able to run our VPN on blocked networks.
Final thoughts
VPN accessibility in school or university is useful and sometimes even necessary. Therefore, by keeping in mind the limitations and implications of VPNs, we can improve both our experience and results in academic settings. But, just like every powerful tool, we ought to use VPNs responsibly. Our current pick for the best VPN for school WiFi to unblock apps is NordVPN in the table above.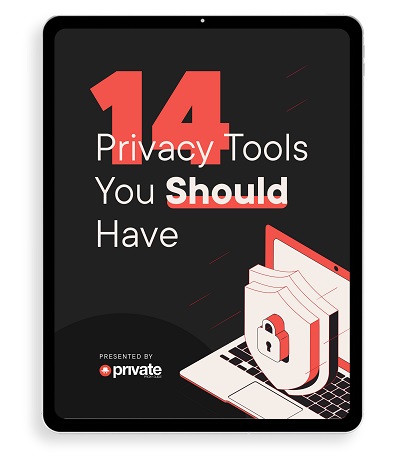 Learn how to stay safe online in this free 34-page eBook.