Apple TV is a device developed and distributed by Apple Inc. It has gone through several revisions since its inception in 2007, the latest of which is known as the Apple TV 4K.
In a nutshell, the device (a micro-console) allows you to enjoy gaming, video, and audio media from various sources on any supported video display.
1. Best Apple TV 4K VPN in October 2023
1.1 NordVPN – Overall Best VPN for Apple TV 4K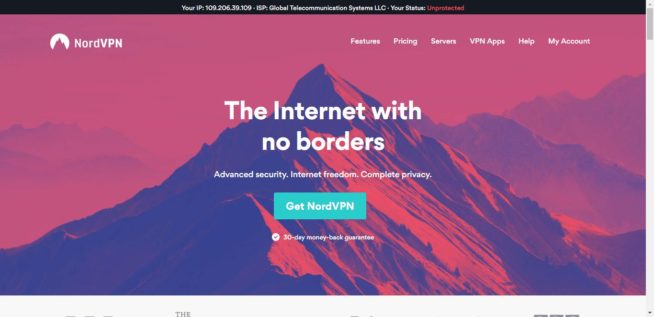 NordVPN has a library of over 5000 servers in 61 locations and 5000 IP addresses. Their VPN service offers six simultaneous connections and they also give the offering of a dedicated IP. They have various pricing schemes that cater to you if you wish to be billed monthly ($11.95 per month) or yearly ($83.88 per year). You also have access to a pseudo-trial period as NordVPN has a 30-day refund policy in which you can get a full refund. The downsides here are that the $11.95 price point is one of the highest monthly rates, and there can be a delay of up to 30 seconds in connecting the desktop client to a server.
1.2 ExpressVPN – Fastest VPN for Apple TV 4K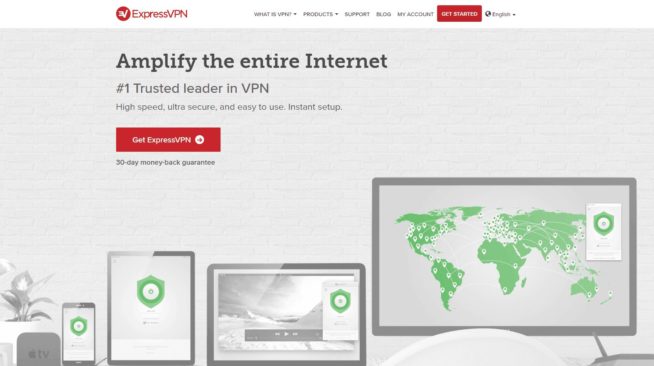 ExpressVPN has a library of 15,000 IP addresses in 145 locations and 1700+ servers. They have a high commitment to privacy at the center of their operation and have a simplistic connection kill switch feature. They also support old and new protocols alike. Like NordVPN, ExpressVPN has a high price point at $12.95 a month. They have the downsides of no phone support (chat and e-mail only), and there are not enough customization options for more advanced users.
1.3 StrongVPN – VPN With Many Server Locations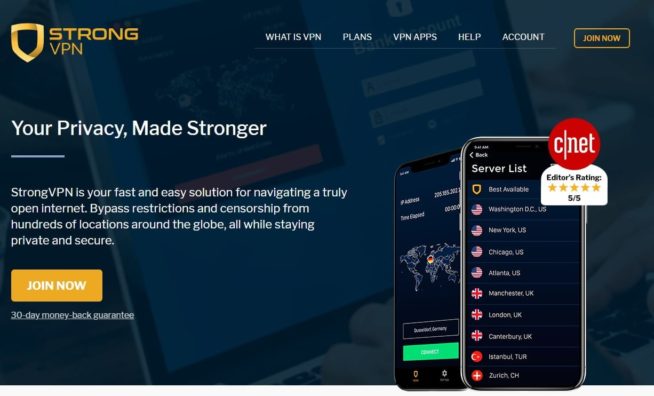 StrongVPN has a library of 59,500 IP addresses in 70 locations with 689 servers. The privacy benefits here cannot be overstated as no logging is a part of their policy. A large number of IP addresses also promotes privacy protection and dedicated IPs are available which their support is willing to help you set up. Their monthly price is $10; however, their yearly cost is only $69.99. The downsides here are that the connection to most servers is slow and the user interface is archaic.
2. Unlock more content on Apple TV 4K with a VPN
A VPN allows you to securely browse the internet by masking your IP address and encrypting traffic while it is sent and received. Not only does this provide a layer of security (as IP tracking is no longer an option for ISPs and potential attackers, plus there is an encryption layer), but it also breaks the barriers of access restrictions to most web content.
While the benefit of security can never be overstated, the more interesting benefit to your use of Apple TV is the removal of location restrictions. Certain services such as Spotify, which have geographical restrictions, may not be accessible to you depending on the country in which you are located. A VPN can provide you with a public IP address that is based in another country, which then allows you access to the required content and services.
There are many providers that provide VPN services to preserve your anonymity and to remove restrictions.
VPN use is always recommended when using internet-enabled devices in your home and your Apple TV is no different. With this information, you can now securely enjoy content without restrictions on your Apple TV.
3. Apple TV technical specifications
Currently, there are two versions of the Apple TV available on the market, which are the Apple TV (fourth generation), and the new Apple TV 4K (fifth generation).
3.1 Apple TV (fourth generation)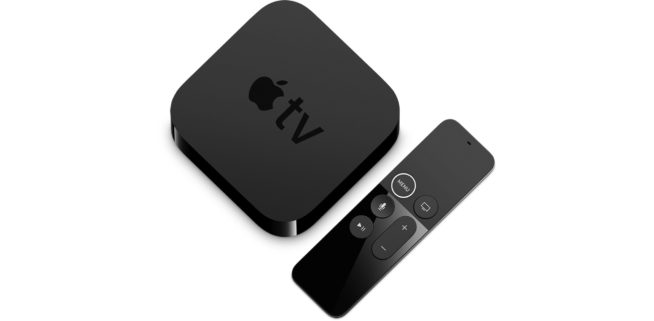 The Apple TV box includes an Apple TV, a Siri Remote, a power cord, a lightning to USB cable, and the required documentation for use and handling.
The Apple TV measures 3.9, 3.9, and 1.4 inches in length, width, and height respectively which means the physical space requirements are not very high. It is also a light device, weighing in at only 15 ounces. The device supports HDMI 1.4, 802.11 ac Wi-Fi with MIMO, 10/100BASE-T Ethernet, USB-C and Bluetooth 4.0. On the rear of the device, there is a power cord port (cable will be connected to the built-in power supply), an HDMI port, a USB-C port, and an Ethernet port for the benefit of wired internet connectivity. The brain of this device is a 64-bit Apple A8 processor which can achieve CPU clock rates of up to 1.5 GHz.
The Apple TV device is bundled with a Siri Remote. The thin remote (a quarter-inch thick) has a length of 4.9 inches by 1.5 inches. It is straightforward with its simple six-button interface which allows you to easily navigate the device. The remote also allows you to interact with the Apple AI Siri, via a dedicated Siri button and dual microphones located at the top end of the remote for capturing clear audio. The remote also has an accelerometer, a three-axis gyro and has a rechargeable battery that yields months of power on a single charge (assuming typical home use). The remote is charged via USB to either PC or an electrical outlet (using a USB wall adapter) and the charger is sold separately.
An important note is that 1080p is the maximum resolution of the fourth-generation Apple TV. In terms of video format support, the device supports HEVC SDR, H.264 video and MPEG-4 formats. HE-AAC, AAC, MP3, MP3 VBR, FLAC, Apple Lossless, AIFF, WAV, AC-3 and E-AC-3 are all supported audio formats, and HEIF, JPEG, GIF, and TIFF are all supported picture formats.
HDTVs with HDMI and Bluetooth keyboards are compatible with the Apple TV and the device has accessibility features built-in for allowing those with disabilities to be able to enjoy the experience. These are features such as zoom, dictation, Voiceover and closed caption support.
To reduce negative environmental impact, Apple TV is built BFR-free, PVC-free, and it meets the requirements of ENERGY STAR 4.1. The Siri Remote is also BFR plus PVC free and is built in an aluminum housing that can be recycled.
There is only a single version of the Apple TV available which is the 32 GB version that comes in at a price point of $149.
3.2 Apple TV 4K (fifth generation)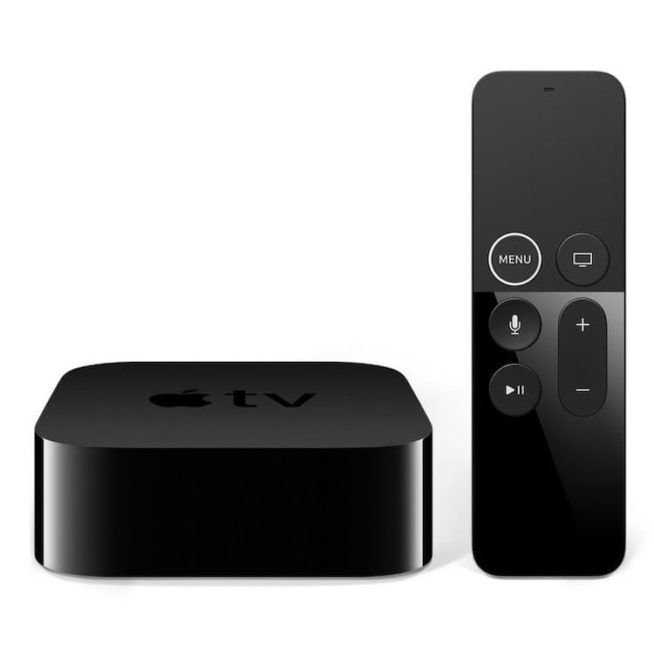 The Apple TV 4K box houses an Apple TV 4K, a Siri Remote, a power cord, a lightning to USB cable and required documentation.
The Apple TV 4K has the same measurements as the Apple TV at 3.9 x 3.9 x 1.4 inches. It differs from the Apple TV in its greater support capabilities for various technologies. The Apple TV 4K supports HDMI 2.0, 802.11 ac Wi-Fi with MIMO (simultaneous 2.4 GHz and 5 GHz dual-band), Gigabit Ethernet, Bluetooth 5.0, an IR receiver and a built-in power supply. The ports on the back of the device remain the same except for the lack of a USB-C port as there is no longer USB-C support. The device runs on a 64-bit A10X Fusion processor that can reach clock speeds of up to 2.4 GHz. Just for some context, there are modern-day laptops with processors that have similar clock speeds.
The Apple TV 4K is also bundled with a Siri Remote. This remote allows the same functionality as its Apple TV counterpart and it possesses the same button layout.
In terms of video format support, the Apple TV 4K eclipses the Apple TV as it supports H.264 and HEVC SDR video up to 2160p at 60 frames per second. It also supports HEVC Dolby vision and higher quality MPEG-4 video. Audio format support is the same as the Apple TV with the addition of support for Dolby Atmos. The device also has the same photo format support as its predecessor.
Support for Bluetooth keyboards makes a return on the Apple TV 4K and TV compatibility has been extended past just HDTVs to include UHD TVs once they have HDMI built-in (which any modern UHD TV has). The accessibility features have been extended on the Apple TV 4K to include switch control and audio descriptions while retaining all the previous features.
The Apple TV 4K and the Siri Remote are both BFR-Free and PVC-Free just like the Apple TV, however, the 4K device meets ENERGY STAR 5.0 design requirements and the Siri Remote makes use of Arsenic-free glass.
There is a double price point for the Apple TV 4K as there is a 32 GB version with a cost of $179 and a 64 GB version with a cost of $199
Note that whichever model is selected, the requirements for the supported technologies must be met to be able to use the devices. If iTunes purchases or rentals are to be made, then an iTunes Store account is required. Internet access (802.11 wireless, Ethernet, or broadband) is required as is an HDMI cable, and acceptance of Apple's software license terms (which you can review at www.apple/com/legal/sla).
4. Purpose of Apple TV
Now that the composition of the devices and the model comparisons have been completed, there is the subject of the purpose/features of the Apple TV. Here is a list of features of the device:
Streaming video content – Apple has an entire digital library from which you may access movies, TV shows, etc. In addition to Apple's sources, various entertainment content providers are also supported such as Netflix, Hulu, HBO, and YouTube. While some of these services such as YouTube are free to enjoy, others such as Netflix require a subscription. The purchase of an Apple TV and access to the apps of providers is not equivalent to a subscription. This means if you wish to enjoy any content from these providers, you will still need to pay the required commitment fees then sign in with your account information on the Apple TV device.
Playing Video Games – Using the Apple store, you may browse and download games to your Apple TV device to enjoy at your leisure. Some of these games are quite detailed and require input sources that are a bit more complex than the six-button Siri Remote. In these instances, you may make use of supported third-party controllers to enjoy your gaming experience.
Device Mirroring – This feature is only applicable to iOS (Apple) devices. You may mirror your iPhone or iPad screen via the Apple TV using the AirPlay feature. So, if your Apple TV device is connected to a widescreen TV, for instance, you could view your iPhone screen on the TV, and take advantage of the extra space.
Casting – Following the last point, you can also cast video or audio content to your playback device using your Apple TV. In the event you don't wish to project your entire iOS device screen, you may send just the audio or video content currently playing through the Apple TV using AirPlay, and this will project the content onto your playback device.
Stream Audio – You may use the Apple TV device to listen to your favorite music as it has both Apple Music and Pandora built-in.
Apps – As the Apple Tv has access to the App Store, it can download and run various apps that you may deem useful such as social media applications.
5. Purchase and setup
With the technical details and the features covered, obtaining and configuring the Apple TV is the next step. You may purchase the Apple TV on Amazon or via the Apple Store using the embedded links. Similarly, the Apple TV 4K can be purchased on Amazon or the Apple Store using the embedded links.
Setting up the Apple TV is a simple task as it follows the same steps as most streaming devices:
Provide power to your Apple TV by plugging it into your electrical outlet
Connect the Apple TV to your display device
Switch your display device to the source that the Apple TV is connected to
Connect your Apple TV to the internet by plugging in an Ethernet cable, or connecting it to your Wi-Fi network
With that, you are almost ready to enjoy your Apple TV. While you can proceed to begin using your device after these steps, it would be advisable to do so over a Virtual Private Network (VPN). You can install a VPN via your router for use with your Apple TV 4K.
VPN Service


www.nordvpn.com
NordVPN
Review
Price: $11.95 $3.71/month
Servers: 5500+ in 59 countries
Simultaneous connections: 6
Jurisdiction: Panama
Payment: PayPal, AmazonPay, Crypto, Google Pay, Klarna
Torrenting: OK
Unblocks US Netflix: Yes
Dedicated IP: $70/yr
TrustPilot Score: 4,7/5
Money-back: 30 days
Extra: Double VPN, Obfuscated servers
Visit NordVPN »


www.expressvpn.com
ExpressVPN
Review
Price: $12.95 $8.32/month
Servers: 3300+ in 94 countries
Simultaneous connections: 5
Jurisdiction: British Virgin Islands
Payment: PayPal, Crypto, AliPay, Klarna,
Torrenting: OK
Unblocks US Netflix: Yes
Dedicated IP: Not provided
TrustPilot Score: 4,7/5
Money-back: 30 days
Visit ExpressVPN »


www.cyberghostvpn.com
CyberGhost
Review
Price: $11.99 $2.25/month
Servers: 6600+ in 89 coutrines
Simultaneous connections: 7
Jurisdiction: Romania
Payment: PayPal, Crypto
Torrenting: OK
Unblocks US Netflix: Yes
Dedicated IP: $51/yr
TrustPilot Score: 4,8/5
Money-back: 45 days
Visit CyberGhost »


www.surfshark.com
Surfshark
Price: $11.95 $2.49/month
Servers: 3200+ in 65 coutrines
Simultaneous connections: Unlimited
Jurisdiction: British Virgin Islands
Payment: PayPal, Crypto, Google Pay, Amazon Pay
Torrenting: OK
Unblocks US Netflix: Yes
Dedicated IP: Not provided
TrustPilot Score: 4,3/5
Money-back: 30 days
Visit Surfshark »


www.purevpn.com
PureVPN
Review
Price: $9.60 $3.33/month
Servers: 6500+ in 140 coutrines
Simultaneous connections: 10
Jurisdiction: Hong Kong
Payment: PayPal, Credit Cards
Torrenting: OK
Unblocks US Netflix: Yes
Dedicated IP: $35.88/yr
TrustPilot Score: 4,7/5
Money-back: 31 days
Visit PureVPN »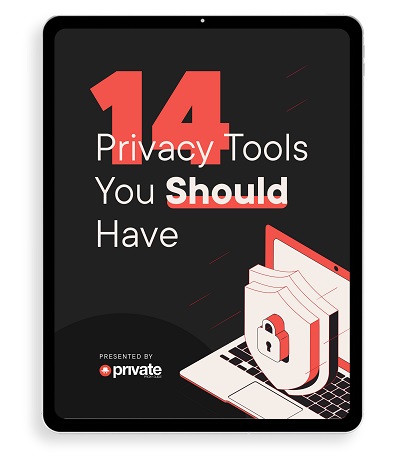 Learn how to stay safe online in this free 34-page eBook.