The best VPN for PS4 & PS5 is NordVPN because it is fast and can be used to access games early, play banned games and see shows on Netflix currently unavailable in your country.
NOTE: If you are looking for a free VPN for PS4 & PS5, then you will be disappointed since all of them are either slow and will cause lag or have limited data usage per month. You should always go for a paid VPN for PS4 & PS5.
Here is our full list of the best VPN-services for PS4 & PS5:
VPN Service


www.nordvpn.com
NordVPN
Review
Price: $11.95 $3.71/month
Servers: 5500+ in 59 countries
Simultaneous connections: 6
Jurisdiction: Panama
Payment: PayPal, AmazonPay, Crypto, Google Pay, Klarna
Torrenting: OK
Unblocks US Netflix: Yes
Dedicated IP: $70/yr
TrustPilot Score: 4,7/5
Money-back: 30 days
Extra: Double VPN, Obfuscated servers
Visit NordVPN »


www.expressvpn.com
ExpressVPN
Review
Price: $12.95 $8.32/month
Servers: 3300+ in 94 countries
Simultaneous connections: 5
Jurisdiction: British Virgin Islands
Payment: PayPal, Crypto, AliPay, Klarna,
Torrenting: OK
Unblocks US Netflix: Yes
Dedicated IP: Not provided
TrustPilot Score: 4,7/5
Money-back: 30 days
Visit ExpressVPN »


www.cyberghostvpn.com
CyberGhost
Review
Price: $11.99 $2.25/month
Servers: 6600+ in 89 coutrines
Simultaneous connections: 7
Jurisdiction: Romania
Payment: PayPal, Crypto
Torrenting: OK
Unblocks US Netflix: Yes
Dedicated IP: $51/yr
TrustPilot Score: 4,8/5
Money-back: 45 days
Visit CyberGhost »


www.surfshark.com
Surfshark
Price: $11.95 $2.49/month
Servers: 3200+ in 65 coutrines
Simultaneous connections: Unlimited
Jurisdiction: British Virgin Islands
Payment: PayPal, Crypto, Google Pay, Amazon Pay
Torrenting: OK
Unblocks US Netflix: Yes
Dedicated IP: Not provided
TrustPilot Score: 4,3/5
Money-back: 30 days
Visit Surfshark »


www.purevpn.com
PureVPN
Review
Price: $9.60 $3.33/month
Servers: 6500+ in 140 coutrines
Simultaneous connections: 10
Jurisdiction: Hong Kong
Payment: PayPal, Credit Cards
Torrenting: OK
Unblocks US Netflix: Yes
Dedicated IP: $35.88/yr
TrustPilot Score: 4,7/5
Money-back: 31 days
Visit PureVPN »
Also interesting: How to Install a VPN on PS4 via Router, PC & Mac
The best way to unlock the full potential of your PS4 & PS5 is to get a VPN. With this addition, you will instantly transform your gaming console into a real streaming beast. There are many different things that you can do with the right VPN. For instance, you can access thousands of hours of additional content on HBO Go. Moreover, you can play any game before it's officially released in your country as well. However, not every VPN is good for your console. If the connection is slow and if you can't stream your favorite games in HD quality (on PS NOW), that particular VPN should be avoided.
In the lines below, we will provide more details about VPNs in general, and in the middle, we will list the best VPN for PS4. Let's get started!
VPN – A brief overview
VPN (Virtual Private Network) is a service that you can use to access geo-restricted content.
For example, if you're based in Europe, you won't be able to use any services that come from the US (unless you get a VPN, of course). Even the services that are available in your country will usually have limited offers. It's very stressful when you have to pay for something that you can't even use properly. If you connect to a VPN from another country, you can "trick" your provider as you will get an IP address that comes from that particular region too.
Your console will behave as if you were truly coming from that country which allows you to use the most popular services (like Netflix, IGN or Spotify) without any restrictions. On top of that, you can play your favorite games against other people who are playing on different servers. Furthermore, if you're a passionate gamer who likes to try out new games, we have great news – with a proper VPN, you can play any game way before it comes out in your country! As you can see, a VPN has many advantages, and every gamer should seriously look into it.
Reasons to use a VPN with your PS4 & PS5
As we mentioned earlier, modern consoles are much more than regular gaming devices. You can use your PS4 as a multimedia player, and you can even stream your favorite games as well. In this case, you absolutely need the right PlayStation VPN.
A classic VPN service works exactly like your smartphone – as soon as you subscribe to it, you can instantly download an app that will allow you to use that particular service. The best VPNs cover plenty of different services, and some of the most notable ones are Netflix, HBO Go, YouTube, Spotify, PlayStation Vue, and PlayStation Now. The better the VPN, the more services it will provide.
With the right VPN, you will access content that would otherwise be inaccessible in your country. For example, PlayStation Now is a very popular service, but by default, only US players can use it. That's where a VPN can be very useful. On the other hand, a VPN can improve your experience when it comes to free services as well. The playback will be much smoother, and at the same time, you will never end up in a situation where you can't play a particular video because of your geographical location.
With a proper VPN, you can use all of your favorite services without any limitations
There's nothing more annoying than having an active Netflix subscription and being unable to access the entire content. Sadly, that's what you will be struggling with all the time unless you live in the US. However, with the right VPN, you won't have these annoying issues anymore. If you connect to a US server, you can watch any Netflix title no matter where you're coming from.
A VPN will instantly unblock the service and allow you to enjoy your favorite shows even if they are unavailable in your country. The same rules apply to other similar services as well (like Spotify and HBO Go). Most of them are either unavailable in certain countries, or they come with limitations. Luckily for us, a simple (but high-quality) VPN connection will remove these problems instantly.
You can play all the newest PS4 & PS5 games before they come out in your country
If you're an avid gamer, you already know that it may take a while for a new game to be released in your country. In most cases, a game would come out in the US while the rest of the world would have to wait. And, if we speak about JRPGs (or any other games made by Asian developers), these games may get a western release many years after their initial launch. Most of us can't really wait that long! So, what should we do? The answer is pretty simple – we should get a good VPN. By connecting to a foreign VPN server, we can play all the latest games without having to wait for their release in our country. We don't have to live in Japan to play a game like Sengoku Basara 4 Sumeragi; all we need is a good VPN, and the party can begin!
A VPN will allow you to play PS4 & PS5 games that are banned in your home country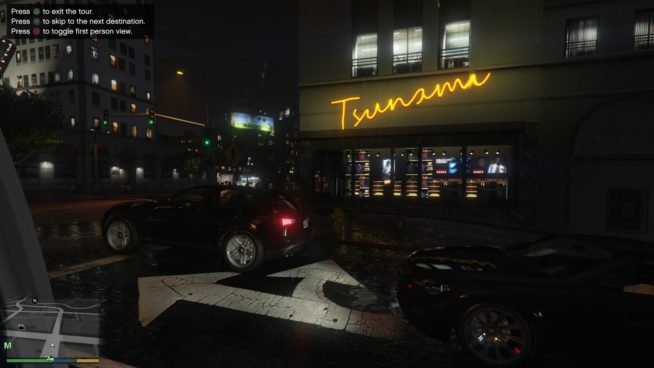 Just like some movies are banned in certain regions, the same thing applies to gaming as well. Games like Grand Theft Auto V are amazing, but highly controversial too. As a result of that, it's not surprising that such games are not released in some areas. But, once again, a VPN comes to the rescue. If you can connect to a server from a country where that game is available, you'll be able to play it anyway. When we say that a VPN can remove any restriction, we really mean it!
How can I use my PS4 & PS5 VPN properly?
Sadly, PlayStation 4 doesn't have native support for VPNs. But, don't worry, we have a solution. There are two different ways to connect your PS4 & PS5 to a VPN.
The first one is to use a network connection of your computer (or a laptop), and the second one is to buy a specific DD-WRT router. We definitely recommend the second method. By using a router, your console will automatically connect to your ideal VPN, and that connection will be shared with all of your other devices too. Basically, you are killing two flies with a single blow. At the same time, the connection has full VPN protection, which means that hackers can't break into your system, and the provider will also be unaware of the fact that you are using another IP address. Isn't that great?
As a rule of thumb, you should try to connect to a VPN that is (at least somewhat) close to your home country. If a VPN is very far away from your geographical location, you will almost certainly have some issues with lagging. It's very annoying when you can't enjoy all the benefits of online gaming because your connection is bad. Try to avoid distant VPN servers and you should be able to dodge all of these lagging annoyances.
In conclusion
A VPN is not a standard gaming accessory, but we hope that you realized how important it really is. If you have a PS4 & PS5 and you want to enjoy your favorite online services without any restrictions, you should absolutely use a good VPN. Not to mention that you can also play any game way before it comes out in your country. You can even play banned games too! Not even a single restriction will prevent you from enjoying your favorite content! That fact alone is really the best thing about all VPNs in general. If you connect to one of our recommended VPNs, you are undoubtedly in for a blast!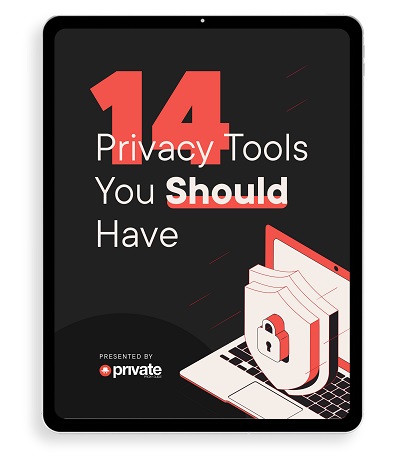 Learn how to stay safe online in this free 34-page eBook.