Eero is a whole-home WiFi system designed to deliver very fast and secure wireless connections to each room in the house. Most people feel that's plenty of security for them, but they might consider using a VPN.
A virtual private network for your router offers network-wide security. When it's configured correctly to download your VPN firmware, the connected devices get the benefits of that VPN protection! In a sense, you aren't required to install VPNs for each device you use.
1. 5 Best VPN for Eero WiFi Routers 2023
Here are the top VPNs to consider for your Eero router in 2023:
1.1 NordVPN – Best Overall Eero WiFi Routers VPN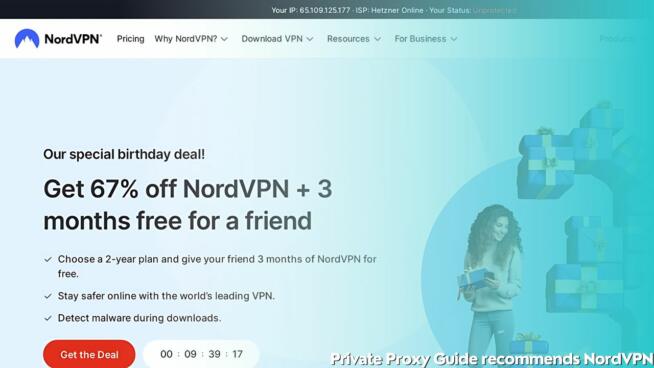 NordVPN allows you to connect to over 5,400 servers in 59 different countries so that you can secure access to your devices. It offers desktop options (Windows and Mac OS), but people may also use it as an app on their iOS and Android machines.
When you purchase an Eero router, you can configure it to use NordVPN and get the perks of installing it on every device without the hassle. This means you have a winning combination. The router gives you strong WiFi for each device. Plus, the VPN secures everything connected to Eero, including laptops, gadgets, and smartphones.
You're sure to appreciate the NordLynx, which is a modified version of WireGuard. Plus, it offers OpenVPN and P2P support. People especially like the 24/7 live chat option, making it easier to set things up. There are even many payment methods, including Bitcoin, so you can pay your way!
1.2 ExpressVPN – Fastest VPN for Eero WiFi Routers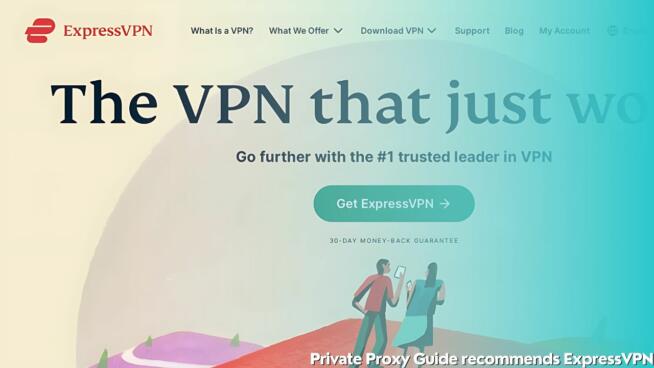 ExpressVPN has over 3,000 VPN servers available, and they're all optimized for privacy and fast downloads. Therefore, you can use it on every device. Still, it's best to set it up for Eero so that it automatically offers its protection, whether you're using a smartphone, tablet, or laptop.
It's an excellent choice for Eero routers because it supports the OpenVPN manual configuration option. Therefore, each device connected to that network benefits from its features.
For example, the Smart DNS feature is called MediaStreamer, and it lets you unblock various streaming services on your devices that don't have VPN support. These include Nvidia Shield TV, PlayStation, Apple TV, and Xbox.
Overall, ExpressVPN has countless servers in many key locations so that you have superior security. It's even compatible with mobile and desktop platforms and features web extensions for Firefox and Chrome. You're sure to appreciate the money-back guarantee, allowing you to try it without fear.
1.3 CyberGhost – Safe VPN for Eero WiFi Routers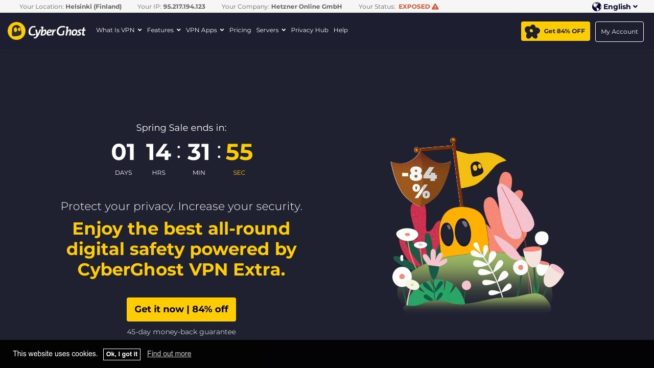 Eero offers plug-and-use flexibility, so you can set up your network devices easily. However, the CyberGhost VPN steps in to guarantee its security at all levels.
In fact, CyberGhost supports DD-WRT, allowing it to be tweaked as needed to support Eero routers. Plus, it offers a mixture of server locations that fit almost anyone's needs. There are 6,400 servers in nearly 90 countries, and these numbers change frequently.
Though CyberGhost allows just seven simultaneous connections, you can stream 4K UHD videos with the US servers. Plus, there's less lag when playing games on your devices.
You're sure to appreciate the no-log policy, which is confirmed. It doesn't track your online activities, making you safer. Plus, it unblocks various streaming services and websites, so it's much easier to use.
Overall, CyberGhost uses 256-bit AES encryption, which is standard for most virtual private networks. Plus, it's a great service and offers quality options for your Eero router.
1.4 Surfshark VPN – Best Budget VPN for Eero WiFi Routers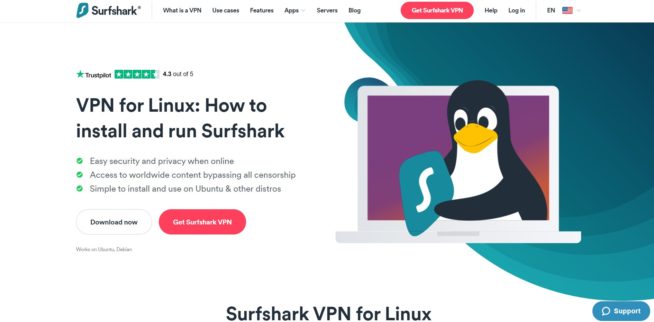 Surfshark offers a reliable VPN service, and you can install it directly onto the Eero router. It's stable and secure, but the best part is the excellent server coverage. There are more than 3,000 servers throughout the world! That means it helps you find the best configuration for your location and offers high-speed internet all the time.
In fact, you can connect to the virtual location to gain access to geo-restricted content anywhere. Plus, it's highly secure, so it protects your browsing activity and identity. There's even a no-logs policy, which is quite strict and ensures that your information isn't tracked. End-to-end encryption is powerful, keeping you safe each step of the way.
Overall, the setup is quick and easy, too. Just go to the Surfshark website, open the Manual setup panel, choose the server you wish to connect to, and add the information to the router settings page.
1.5 IPVanish – Eero WiFi Routers

VPN With Many Locations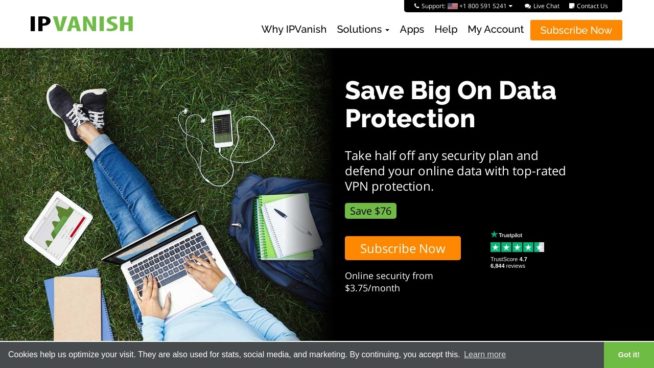 IPVanish is a US-based VPN that's powerful and worthy of a spot on this list. It offers custom software apps for mobile platforms, Amazon Firestick, Mac, and Windows. However, it's excellent for Eero routers.
It supports 10 simultaneous connections, and there's an unlimited amount of installations available. Therefore, you can connect all of your devices without fear.
Plus, the VPN lets you torrent on any server you choose. It also features an integrated kill switch, so it prevents traffic from getting onto your network if your connection drops.
You're sure to appreciate IPVanish because of the no-logs policy. Plus, it uses a default 256-bit encryption and offers IPv6 leak protection. With more than 1,400 anonymous servers, you are very likely to find something close to you.
When you have issues, the support staff is always available. Plus, it offers a 30-day money-back guarantee, so you can try it without fear!
2. How to Set Up Your VPN for Eero WiFi Routers
While the installation steps vary between models, here are the general things to do to set up a VPN for your Eero router:
Log into the Router – You just adjust the router settings. Enter the IP address into the search bar and log in with the appropriate credentials. You may have to research how to do that or call the service provider to get the steps.
Configure the Router – You must now configure your router, which depends on the firmware. Eero offers integrated VPN functionality, so you select ADVANCED and then Advanced Setup.
Enable VPN Service – Choose the "enable" button and click apply. It's just that simple!
3. FAQs – Best VPN for Eero WiFi Routers
3.1 Do You Need a Separate VPN for Every Device?
You aren't required to have a separate VPN for each device when you've got an Eero router with a virtual private network installed. Everything must pass through the Eero router and the VPN before you view it in your browser.
However, you can use separate VPNs for each device. Most of the VPNs listed here offer five to 10 simultaneous connections.
3.2 Can You Use a free VPN with Your Router?
There are a few free and powerful VPNs that can be used with the Eero router. It's very attractive to save money, but these virtual private networks are often less effective or even dangerous. Free VPN services use aggressive ads to make money. Sometimes, adware is installed to track cookies and mine browsing data, which is later sold.
Free VPNs often have fewer features compared to the paid options listed above. Plus, they could have fewer servers, making them slower. That might lead to network lag, which is frustrating when you're trying to stream movies.
You can test the VPNs listed here because they often include a money-back guarantee or a free trial. Plus, they have affordable pricing plans.
3.3 Is It Legal to Use VPNs Where Countries Have Blocked Eero?
Eero routers cannot be blocked by countries, so there's no issue of the legality here. If you have purchased an Eero router, you can use it wherever you are, as long as that area is supported by the brand.
There's no law in any country against Eero routers. Plus, Eero's user guidelines don't go against using VPNs and encourage it where possible. Therefore, you can't get in trouble if you use any of the above-mentioned virtual private networks with your Eero router!
3.4 Will a VPN Affect Eero's Performance?
If you choose one of the premium VPN options reviewed above, there should be no problems using your Eero router and browsing or streaming whatever content you like. There's no stuttering or lag, especially when choosing NordVPN, the fastest provider on this list.
3.5 Why Do You Need a VPN with Your Eero Router?
While Eero routers are designed to be secure and safe to use, it can't hurt to be more protected. VPNs make whatever content you consume pass through the router and the virtual private network before it's viewed on your end. Therefore, hackers can't find loopholes to gain access to your information or router.
In a sense, each device you connect to the VPN-protected router is also safe. Though VPNs can encrypt individual devices, the VPN network router protects everything all at once.
4. Conclusion
You can't be too careful in these modern times. Hackers are everywhere, and they don't only focus on corporations. People are victims of identity theft all the time, so it's best to use a VPN to secure and protect your Eero router. Then, any device you connect to the network is also safe and can't be hacked or tracked.
What's the best VPN for your Eero router? Any of the ones listed above can help you, but NordVPN is likely the best overall. It offers advanced security and privacy, so it's the top recommendation. Still, you may choose the one that meets your needs and budget the most.
VPN Service


www.nordvpn.com
NordVPN
Review
Price: $11.95 $3.71/month
Servers: 5500+ in 59 countries
Simultaneous connections: 6
Jurisdiction: Panama
Payment: PayPal, AmazonPay, Crypto, Google Pay, Klarna
Torrenting: OK
Unblocks US Netflix: Yes
Dedicated IP: $70/yr
TrustPilot Score: 4,7/5
Money-back: 30 days
Extra: Double VPN, Obfuscated servers
Visit NordVPN »


www.expressvpn.com
ExpressVPN
Review
Price: $12.95 $8.32/month
Servers: 3300+ in 94 countries
Simultaneous connections: 5
Jurisdiction: British Virgin Islands
Payment: PayPal, Crypto, AliPay, Klarna,
Torrenting: OK
Unblocks US Netflix: Yes
Dedicated IP: Not provided
TrustPilot Score: 4,7/5
Money-back: 30 days
Visit ExpressVPN »


www.cyberghostvpn.com
CyberGhost
Review
Price: $11.99 $2.25/month
Servers: 6600+ in 89 coutrines
Simultaneous connections: 7
Jurisdiction: Romania
Payment: PayPal, Crypto
Torrenting: OK
Unblocks US Netflix: Yes
Dedicated IP: $51/yr
TrustPilot Score: 4,8/5
Money-back: 45 days
Visit CyberGhost »


www.surfshark.com
Surfshark
Price: $11.95 $2.49/month
Servers: 3200+ in 65 coutrines
Simultaneous connections: Unlimited
Jurisdiction: British Virgin Islands
Payment: PayPal, Crypto, Google Pay, Amazon Pay
Torrenting: OK
Unblocks US Netflix: Yes
Dedicated IP: Not provided
TrustPilot Score: 4,3/5
Money-back: 30 days
Visit Surfshark »


www.purevpn.com
PureVPN
Review
Price: $9.60 $3.33/month
Servers: 6500+ in 140 coutrines
Simultaneous connections: 10
Jurisdiction: Hong Kong
Payment: PayPal, Credit Cards
Torrenting: OK
Unblocks US Netflix: Yes
Dedicated IP: $35.88/yr
TrustPilot Score: 4,7/5
Money-back: 31 days
Visit PureVPN »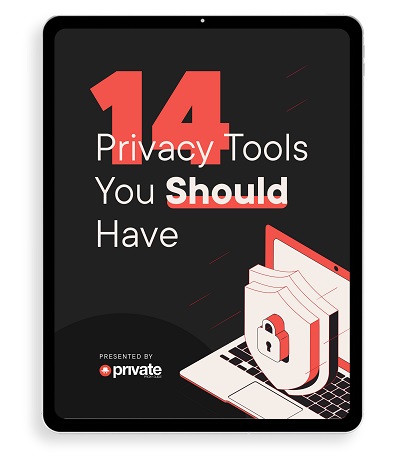 Learn how to stay safe online in this free 34-page eBook.