The VPN services highlighted here are tailored to the need to stay secure and on the right side of the law while in Dubai and other regions of the UAE.
These few are considered the best VPNs for UAE & Dubai on Reddit, Quora and many other forums at the time of writing this article. Consider using one of them before browsing in the region. You can read more about them below.
1. Best VPN for UAE & Dubai in December 2023
To be considered a good VPN service for use in places such as Dubai and the UAE, it must provide great protection against DNS leaks, have no traffic logs, offer a strong encryption scheme, not be blocked (some VPN services are blocked in the region), and have many servers.
1.1 NordVPN – Best overall VPN for UAE & Dubai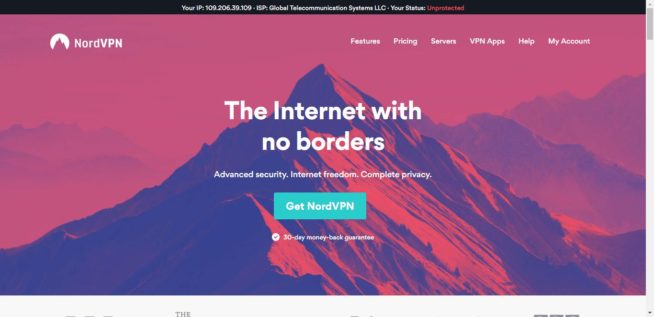 NordVPN is one of the most, if not the most secure VPN service available. This is because of the SSL 2048-bit encryption scheme (note that the industry standard is 256-bit encryption). If desired, this can be used in tandem with double protection, which boils down to a second layer of encryption for data. There is access to a large network of over 5000 servers and you are allowed up to six simultaneous connections. There is support for various platforms such as Android, iOS, Windows, and Mac available with comprehensive tutorials.
Features such as no logging, DNS leak protection, and a kill switch for instant connection termination are also available. To top it off, email and chat customer support for issues is quite helpful. Note that the combination of features makes it the most reliable VPN in places such as Dubai and the UAE. In terms of cons, NordVPN is one of the most expensive available ($11.95 per month), server connections can be slow (up to 30 seconds) on initialization, and refunds can take a while (up to 30 days) to process.
1.2 ExpressVPN – Fastest VPN for UAE & Dubai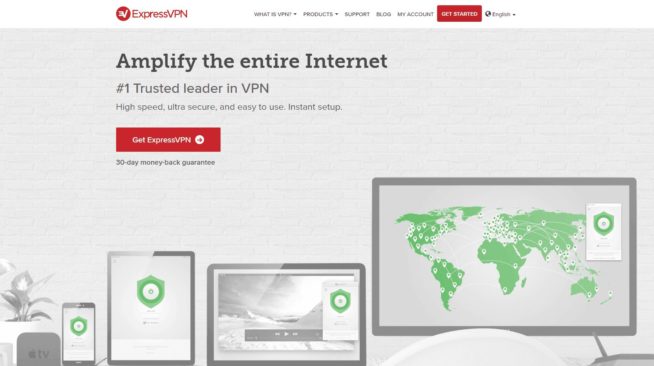 Express VPN uses reliable and industry-standard AES-256 encryption. It also provides DNS leak protection, has a no-logging policy, and supports numerous connection protocols. Access to sites and services around the globe is promoted as ExpressVPN has one of the highest numbers of servers of all VPN services, located in over 90 countries. Finally, quick and efficient customer support is the norm with this service. On the downside, ExpressVPN is also costly at $12.95 per month and the configuration settings only cater to average users. Power users do not have access to the granular and advanced settings they would like.
1.3 VyprVPN – Best Budget VPN for UAE & Dubai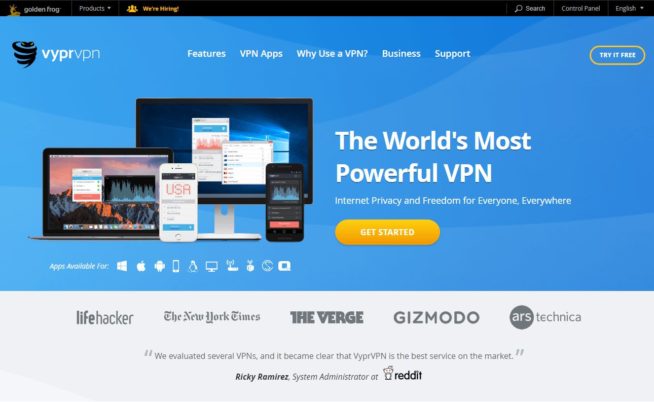 Unlike many other VPN service providers that operate using rented servers in data centers around the world, VyprVPN owns the servers it uses. This allows better control over user privacy, which is enforced with a strong encryption scheme. With its military-grade security and no-logging policy, VyprVPN has one of the longest track records of providing anonymity and avoiding censorship in the UAE and Dubai. On the downside, it is known for offering a slower service than competitors and offers two price points $12.95 and $9.95 (reduced from $20.00 and $15.00), which are a high enough price tag to opt into better VPN services.
2. Content Filtering
Do not get the idea that there are harsh filtering policies in every area as there are specific things that government regulatory bodies are concerned with. Some of these are:
Content that offends/defames persons
Religious content that can be considered either controversial or offensive
Content related to terrorism
Sexually explicit content
Discriminatory content (especially that which promotes hate)
Content that promotes illegal drugs
Content encouraging political discussion that opposes or threatens the ruling power
Much of this content, such as pornography and terrorism, are blocked at the Internet Service Provider (ISP) level upon instruction from The UAE Telecommunications Regulation Authority.
3. Unexpected Offensive or Unlawful Acts
The problem with a lot of these regulations is that they are not clear cut in many cases and so specific actions that are frowned upon or legal are sometimes hard to infer. To understand this better, consider the following actions that are either frowned upon or considered illegal in the UAE and Dubai based on their regulations:
Picture posts – In many areas of the world, it is normal to post group photos on social media without a second thought. In the UAE and Dubai, however, it would be in your best interest to ensure you have permission from the parties in the pictures, or to ensure that you do not post the pictures at all. The Federal Law number 5 (2012) states that privacy violation with Information Technology is a legally punishable offense. The posting of photos of parties without their consent falls into this category.
Potentially offensive emotes, emojis and emoticons – When considering a platform such as WhatsApp, the use of emojis is a staple in conversation. In the UAE and Dubai, however, should someone feel offended by any emoji, emoticon or emote (whichever applies to the platform you use), you could face legal trouble.
Unapproved websites – This one is more of a grey area than others as not every unlawful website is blocked. While there are some websites that you should obviously not be on such as those that promote hacking, others are quite harmless. Using them, however, could have some hefty legal consequences.
4. Penalties
The unfortunate reality in the UAE and Dubai is that whether cybercrimes are innocently committed from harmless acts or they are committed with intent, the matter is treated in the same matter. Engaging in activities that are considered discriminatory or offensive, attracts a prison sentence of up to 10 years. Additionally, there are large fines of anywhere between US $100,000 and US $600,000 that can be charged in addition to or instead of the jail sentence.
It is not uncommon for activists and reporters (whether foreigners or those local to the UAE) to find themselves facing legal sanctions for unlawful speech or posting unlawful content that seems non-violent and completely innocent. These penalties and their far reach have led to self-censoring in the UAE and Dubai as persons would rather forego accessing certain content or making certain posts than run into legal issues.
5. Cyber Security
Until now, only privacy and legislation has been discussed. Another consideration, however, is that of cybersecurity. Emirates such as Dubai are known around the world for wealth and attractions. This makes such territories attractive to not only well-meaning visitors, but they also become attractive to those with malicious intent. The attraction was so high that in 2016, 5 percent of all cybersecurity attacks in the world targeted the UAE.
This was discussed at the International Conference for the Criminalization of Cyber Terrorism (ICCCT) in 2017; a year that was synonymous with numerous financial losses for corporate and private individuals alike. In the year 2017, Dubai increased monitoring of internet access and tightened sanctions as the equivalent of $1 billion US dollars was stolen from victims because of over 130 attacks on over 30 websites.
The number of total victims was over half that of the total UAE adult population. In 2018, the data of 14 million users and 558,000 drivers were compromised because of a successful cyber-attack on Careem, the number one competitor of Uber in the Middle East.
The attack exploited a breach, which allowed attackers to access a database that stored information on company drivers and users of the application. The data that was compromised included names, phone-numbers, trip data, and e-mail addresses. While it was not a concrete conclusion, Careem indicated in an interview with Reuters that there was no evidence to suggest that data such as passwords or stored credit cards were compromised. The world is no longer living in an age where attackers are satisfied with being able to successfully exploit a breach. Attacks are most often launched to result in a gain for the attackers; and what better location to target than one that seems to be thriving financially?
6. Why you may need a VPN when traveling to UAE & Dubai
Considering the information presented, the seemingly simplest solution is to self-censor to stay within the confines of the law. However, unless you have extensive experience with the territory or unless you are a resident, this may be a bit harder than it sounds. Also, while self-censoring may be a (partial) fail-safe in the context of the law, it does not bolster your defenses against cybersecurity threats. Once you are accessing networks in the UAE region, the device that you are using can be exposed to breaches. Details such as your public IP address contribute to geolocation and is tracked by ISPs.
Additionally, with the changes to access and tighter surveillance that has been implemented in Dubai and the UAE, there are additional systems capturing information on your device and your activity. This means that there are channels that can be exploited for access to this information directly, as well as the monitoring systems that are now eligible to be attacked. The suggested method for protecting yourself is using a system that encrypts and encapsulates data and promotes your privacy as your traffic is sent over the internet. A Virtual Private Network can be used to achieve this.
7. What is a VPN?
A Virtual Private Network (VPN) is a subscription-based service that provides privacy, anonymity, and security by masking your traffic and hiding your online activities. The service works by offering four main points of functionality. These are:
IP address hiding through change – Your IP address is a unique set of digits that identifies your device and/or location. Public IP addresses are assigned to a location by an ISP. Every device that connects to your network shares this public IP. This sharing is possible because all devices have various private IPs that can only be seen internally. This system exists because IP addresses are limited. Therefore, each network can use the same set of private addresses while only requiring a single public IP.
Traffic comes into the public IP then is directed to the applicable private IP through Network Address Translation (NAT). In turn, all devices send out traffic over the same public IP using NAT. The traffic is marked so return traffic can be properly addressed. Public IP addresses are changed to reflect other locations when connected to a VPN and so your location stays hidden.
Data Encryption – Traffic is encrypted when a VPN is used. This means that attackers that try to intercept your traffic are not only going to have trouble getting to it but if they should the data is encoded and cannot be decoded without the required decryption key.
Website and service access – As discussed, there are websites and services that are blocked at the ISP level based on state regulations. Some of the stranger services that fall into this category are Skype and streaming services such as Netflix. Due to the IP and location change mentioned above, such services become accessible as your location appears to be outside the UAE or Dubai.
VPN Service


www.nordvpn.com
NordVPN
Review
Price: $11.95 $3.71/month
Servers: 5500+ in 59 countries
Simultaneous connections: 6
Jurisdiction: Panama
Payment: PayPal, AmazonPay, Crypto, Google Pay, Klarna
Torrenting: OK
Unblocks US Netflix: Yes
Dedicated IP: $70/yr
TrustPilot Score: 4,7/5
Money-back: 30 days
Extra: Double VPN, Obfuscated servers
Visit NordVPN »


www.expressvpn.com
ExpressVPN
Review
Price: $12.95 $8.32/month
Servers: 3300+ in 94 countries
Simultaneous connections: 5
Jurisdiction: British Virgin Islands
Payment: PayPal, Crypto, AliPay, Klarna,
Torrenting: OK
Unblocks US Netflix: Yes
Dedicated IP: Not provided
TrustPilot Score: 4,7/5
Money-back: 30 days
Visit ExpressVPN »


www.cyberghostvpn.com
CyberGhost
Review
Price: $11.99 $2.25/month
Servers: 6600+ in 89 coutrines
Simultaneous connections: 7
Jurisdiction: Romania
Payment: PayPal, Crypto
Torrenting: OK
Unblocks US Netflix: Yes
Dedicated IP: $51/yr
TrustPilot Score: 4,8/5
Money-back: 45 days
Visit CyberGhost »


www.surfshark.com
Surfshark
Price: $11.95 $2.49/month
Servers: 3200+ in 65 coutrines
Simultaneous connections: Unlimited
Jurisdiction: British Virgin Islands
Payment: PayPal, Crypto, Google Pay, Amazon Pay
Torrenting: OK
Unblocks US Netflix: Yes
Dedicated IP: Not provided
TrustPilot Score: 4,3/5
Money-back: 30 days
Visit Surfshark »


www.purevpn.com
PureVPN
Review
Price: $9.60 $3.33/month
Servers: 6500+ in 140 coutrines
Simultaneous connections: 10
Jurisdiction: Hong Kong
Payment: PayPal, Credit Cards
Torrenting: OK
Unblocks US Netflix: Yes
Dedicated IP: $35.88/yr
TrustPilot Score: 4,7/5
Money-back: 31 days
Visit PureVPN »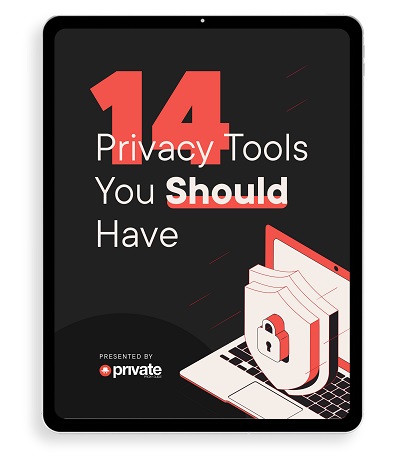 Learn how to stay safe online in this free 34-page eBook.