Gambling has been a favorite pastime for ages. Some gamble for fun, while others take it more seriously. Today, in a technologically enhanced world, gamblers no longer have to walk into a brick-and-mortar casino.
Online casinos and betting websites make gambling accessible to more people. Players can partake in their favorite betting games from the comfort of their homes. Betfair, a British gambling company, is one of those platforms that brings gambling and betting to your fingertips. It runs the world's biggest online betting exchange.
Betfair offers an online casino, bingo, poker, and sports betting. This gambling site also provides gambling and betting on events and sports ,including NFL, MLB, golf, tennis, motorsport, horse races, Premier League, and more.
1. Why Do You Need a VPN for Betfair?
While many people flock to Betfair to enjoy the various activities it offers, online gambling isn't legal in every region. Someone trying to access Betfair from a restricted country will have no luck registering. If you received a not-permitted message from Betfair, either the country you're in doesn't allow online gambling or Betfair is specifically prohibited.
That's where a VPN comes in. A VPN (a virtual private network) is a service that gives users obscurity and protection on the web. It works by concealing the user's IP address, so they appear to connect from a different geographical location.
Many VPN users want to protect their online presence from cyber threats. VPNs act as intermediaries between your computer and the server, adding their own path of encryption and communication through their servers.
By using a VPN, those in a region where Betfair is banned can access the gambling site. Since a VPN hides your IP address and provides servers for you to connect from, you can appear to be playing from an area where Betfair is legal.
2. Best VPN for Betfair 2023
With the surge in the popularity of VPNs, many are available on the market. However, not all of them are reliable. If you're in an area that restricts Betfair and you want to access the website, you might wonder which VPN is best for the gambling platform.
We have compiled a list of five of the fastest, most reliable, and most secure VPNs that can be used to gain access to Betfair. These VPN services offer security features and give users anonymity, which makes it impossible for anyone to track your internet activities. Below are a few of the best VPNs used to access Betfair.
2.1 ExpressVPN – Best Overall VPN for Betfair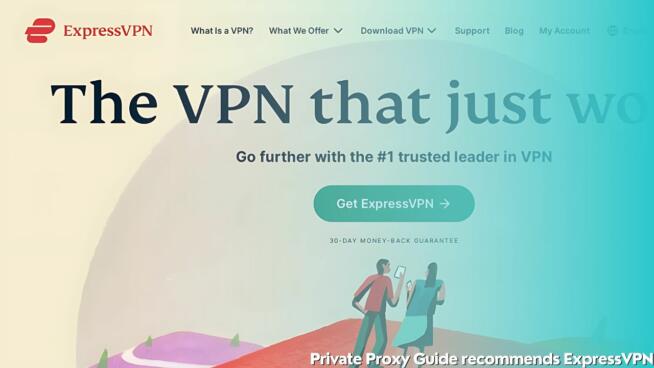 If you are looking for a safe way to bet on sites such as Betfair, ExpressVPN is one of the safest choices. You can connect quickly with this British Virgin Islands-based service and access blocked sites. There are over 3000 servers in 94 countries offered, and the tunneling protocol is lightning fast.
Express VPN offers different subscription packages, with prices starting as low as $12.95 per month. If you purchase an annual subscription, the monthly price drops. All plans come with a money-back guarantee after 30 days.
Key Features
Fast connecting and streaming with no lagging.
It perates RAM-only.
No log-policy.
Compatible with any device, including routers, computers, tablets, and phones.
Robust data protection.
2.2 NordVPN – Most Secure VPN for Betfair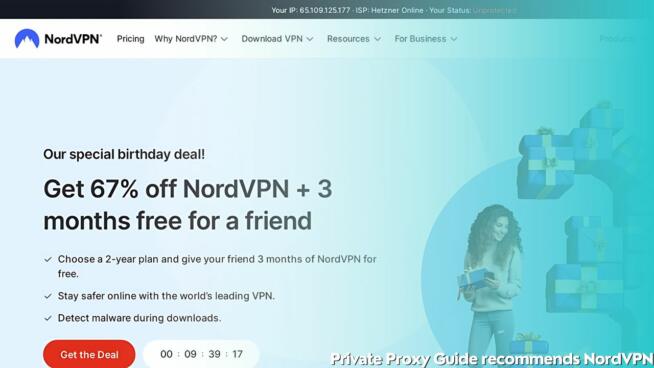 NordVPN constantly appears at the top of lists of the safest and reliable services to use for any purpose. You can unblock Betfair from any region with the VPN's 5500 servers in 60 countries.
The Panama-based service has been a leader in the industry for years and consistently proves to be a top choice for a safe internet experience. Along with several monthly payment plan options, users get a risk-free trial period, and they have access to all the outstanding features.
Key Features
The VPN has its own tunneling protocol, NordLynx. With this feature, users constantly get fast speeds, which comes in handy for placing last-minute wagers on Betfair.
All servers are of high quality.
Effectively unblocks any geo-restricted content.
Accepts cryptocurrency as a payment method.
Offers next-generation encryption, which ensures the security of data.
Kill switch element that can be customized.
2.3 CyberGhost – Safe VPN for Betfair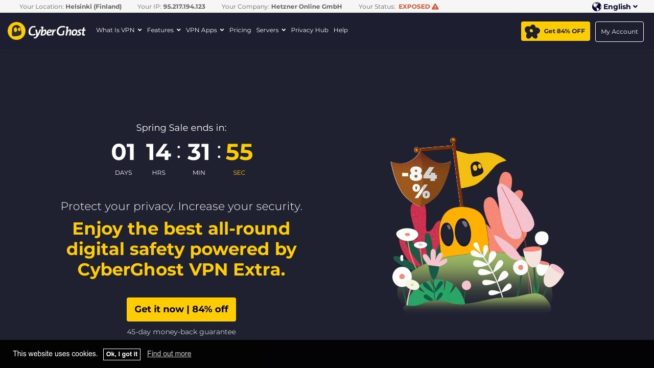 Another choice for unblocking Betfair is this Romanian-based VPN. It's easy to connect to over 7000 servers that it has in more than 90 countries. The fast connection makes it ideal to place last-minute wagers on Betfair. Furthermore, it's easy to use, so beginners or those without extensive knowledge of VPNs can access the service without issues.
Use CyberGhost seamlessly across any device, including gaming consoles, routers, Mac, iOS, Android, smart TVs, and Linux devices. Any platform that you prefer to access Betfair on will be perfectly safe.
There are several subscription options, but the VPN has a risk-free guarantee for a refund, so you can try out the service before committing.
Key Features
Fast torrenting.
Unlimited bandwidth that reduces lagging while streaming.
A no-log policy.
Compatible with many popular streaming sites.
User-friendly interface for beginners.
One of the widest range of servers offered by any VPN.
Military-grade encryption protects users' data in any online space.
2.4 PureVPN – Betfair VPN With Many Servers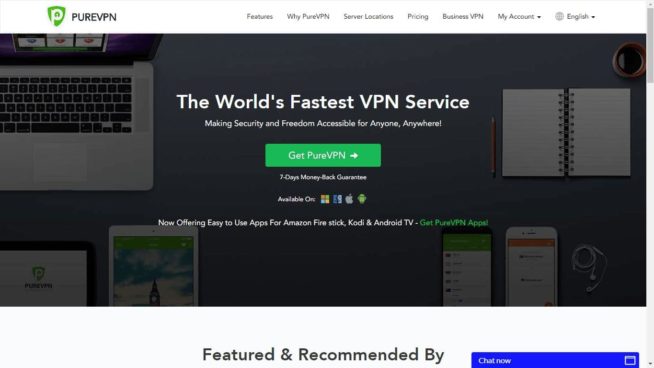 Security is one of the primary factors users of VPNs look for in a service. PureVPN has been in operation for years and continues to be present as one of the safest services to use. Accessing geo-blocked platforms such as Betfair with this VPN service is easy and worry-free.
It offers incredibly fast connection speeds on the 6500-plus servers it offers in more than 71 countries. Additionally, you can make up to 10 server connections at once and connect five different devices on a single account. Users can easily switch between servers to suit their browsing or streaming needs.
PureVPN has several pricing plans to accommodate your budget. A 31-day money-back guarantee allows users a risk-free trial period to test the features before committing to the service.
Key Features
One of the safest VPNs with military-grade encryption that secures users' private data.
Offers some of the lowest rates for monthly and annual plan packages.
Fast speed on worldwide servers.
Port forward support that allows remote servers to access devices on a prohibited network.
2.5 Ivacy VPN – Best Budget VPN for Betfair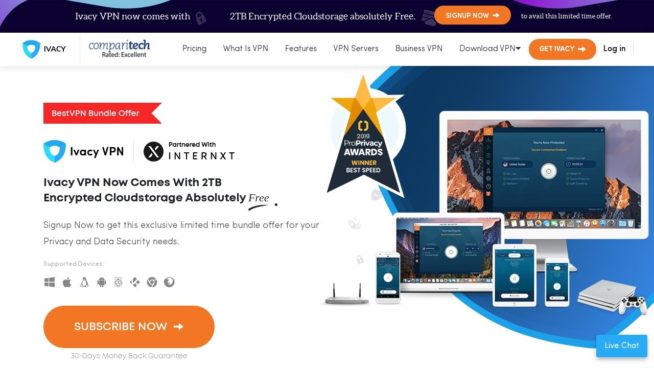 Another VPN to consider using to access Betfair in restricted regions is this Singapore-based provider. With over 15 years of experience in the VPN business, it has built its repertoire of features. The service allows users to access content from anywhere, so you can say goodbye to geo-restrictions.
IvacyVPN is compatible with a broad range of devices. Users are covered on Mac, Windows, Android, Linux, and iOS. There are even extensions for Firefox, Edge, and Chrome browsers.
With some of the lowest prices on the market, this VPN is perfect for those on a budget. The monthly plan is $9.95, which is lowered if you opt to pay annually.
Users can pay an extra one dollar for 2TB cloud storage. A 30-day refund guarantee gives you security in case you decide not to go with the service after trying its features.
Key Features
More than 5700 servers worldwide.
Fast download and upload speed.
A kill switch that immediately stops the internet if the connection is dropped. This always secures your privacy.
Comes with malware protection.
Military-grade encryption.
Support for P2P.
No-logs policy.
3. How to Play Betfair with a VPN
Downloading a VPN to access Betfair from anywhere is easy. Once you have checked out VPN services and decided which one to get, it's time to download. Each VPN site has an area where you can download the app with just one click. The instructions to play on Betfair with a VPN are as follows:
After downloading and installing the VPN that unblocks Betfair (ExpressVPN and NordVPN are highly recommended), create an account.
Open the newly installed VPN browser extension or app.
Connect to one of the many servers in a country that has access to Betfair.
Finally, log into your Betfair account.
You're all set and ready to enjoy everything that Betfair offers.
4. Frequently Asked Questions
4.1 Is using Betfair for online gambling legal?
Many countries restrict or ban online gambling. However, it's legal in most European Union countries, provinces in Canada, some nations in the Caribbean, and some states in the US. In a market where online gambling is legal, gambling service providers must have a license to provide these services.
4.1 What countries have banned using Betfair?
Many countries have outright prohibited Betfair and other sites like it. Currently, there is a long list of countries in which Betfair is banned. Some of them include France, China, Japan, Korea, Italy, South Africa, Afghanistan, Austria, Singapore, Turkey, Iraq, Puerto Rico, Yemen, and the USA (except for New Jersey).
4.3 Can I use a free VPN to gamble on Betfair?
A lot of free VPNs are available. However, using them isn't recommended because of safety issues. Free VPNs do not take the extra measures to secure users' data as paid, reliable services do. Using a free VPN to access Betfair is doing so at your own risk.
5. Final Thoughts
If you're into online betting or gambling, Betfair is one of the best platforms to use. Unfortunately, the online gambling platform isn't licensed for global use. It can only be accessed in certain countries.
Living in a geo-restricted region no longer stops you from exploring blocked or banned platforms. Using a VPN is the solution. There are many to choose from, but our list has some of the most reliable and secure services.
VPN Service


www.nordvpn.com
NordVPN
Review
Price: $11.95 $3.71/month
Servers: 5500+ in 59 countries
Simultaneous connections: 6
Jurisdiction: Panama
Payment: PayPal, AmazonPay, Crypto, Google Pay, Klarna
Torrenting: OK
Unblocks US Netflix: Yes
Dedicated IP: $70/yr
TrustPilot Score: 4,7/5
Money-back: 30 days
Extra: Double VPN, Obfuscated servers
Visit NordVPN »


www.expressvpn.com
ExpressVPN
Review
Price: $12.95 $8.32/month
Servers: 3300+ in 94 countries
Simultaneous connections: 5
Jurisdiction: British Virgin Islands
Payment: PayPal, Crypto, AliPay, Klarna,
Torrenting: OK
Unblocks US Netflix: Yes
Dedicated IP: Not provided
TrustPilot Score: 4,7/5
Money-back: 30 days
Visit ExpressVPN »


www.cyberghostvpn.com
CyberGhost
Review
Price: $11.99 $2.25/month
Servers: 6600+ in 89 coutrines
Simultaneous connections: 7
Jurisdiction: Romania
Payment: PayPal, Crypto
Torrenting: OK
Unblocks US Netflix: Yes
Dedicated IP: $51/yr
TrustPilot Score: 4,8/5
Money-back: 45 days
Visit CyberGhost »


www.surfshark.com
Surfshark
Price: $11.95 $2.49/month
Servers: 3200+ in 65 coutrines
Simultaneous connections: Unlimited
Jurisdiction: British Virgin Islands
Payment: PayPal, Crypto, Google Pay, Amazon Pay
Torrenting: OK
Unblocks US Netflix: Yes
Dedicated IP: Not provided
TrustPilot Score: 4,3/5
Money-back: 30 days
Visit Surfshark »


www.purevpn.com
PureVPN
Review
Price: $9.60 $3.33/month
Servers: 6500+ in 140 coutrines
Simultaneous connections: 10
Jurisdiction: Hong Kong
Payment: PayPal, Credit Cards
Torrenting: OK
Unblocks US Netflix: Yes
Dedicated IP: $35.88/yr
TrustPilot Score: 4,7/5
Money-back: 31 days
Visit PureVPN »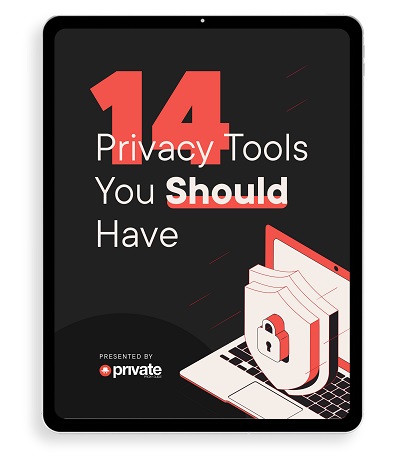 Learn how to stay safe online in this free 34-page eBook.