LinkedIn has about 740 million individuals and over 55 million companies registered. A LinkedIn email scraper, also called a LinkedIn email extractor or finder, aids in discovering and extracting emails from LinkedIn profiles.
These tools can be independent software or a Chrome extension that adds a feature to the user interface while browsing individual profiles or the LinkedIn search results page.
Are you searching for a LinkedIn email finder tool and extractor but aren't sure which one is right for your company? We've done the hard work for you and prepared a list of the finest LinkedIn extractors. You'll learn about the finest LinkedIn email extractor software available in the market and be able to analyze their benefits, drawbacks, and more in our comparison list.
Many companies utilize LinkedIn email extractors to obtain the email addresses of potential customers and contact them as part of a sales outreach effort.
You'll be able to locate prospects, qualify them efficiently, establish a strong email list, and communicate with them via email rather than the inconvenient LinkedIn InMail system if you use the correct LinkedIn email scraper.
You can also do the following with most LinkedIn email extractors:
Change your search parameters.
Make a list of email addresses that are relevant and active.
Let's look at the finest LinkedIn email extractor software if we agree that these solutions are convenient.
1. Best Email Extractor Tools 2022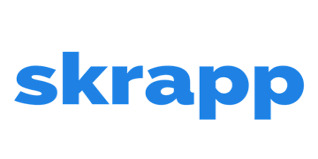 Skrapp.io can help you identify people's B2B email addresses utilizing LinkedIn, corporate websites, or in-app features. It's a corporate email-finding platform with LinkedIn connection, cloud storage and administration, and synchronization among its features. Skrapp may be used by businesses to collect business emails and create a lead database.
Skrapp is full of handy features. Skrapp's Google extension, for example, lets you retrieve emails from sales navigation pages, Linkedin pages, and websites. You may use domain search to get email addresses for a specific domain by simply entering the job title, company website address, and location.
Pros
Easy to use interface
150 free emails and one user per month
Feature of searching via the company's URL for the email addresses of its employees
You can enjoy the free option before committing to a paid package.
The website offers a knowledge base and video tutorials to get you started.
Cons
Snov.io is a CRM and outreach automation platform that allows organizations of all sizes to produce, validate, nurture, convert, search, and monitor leads on a single platform. Marketers may use a drag-and-drop interface to design tailored drip email sequences and campaigns to interact with bloggers, influencers, and media platforms.
By scheduling follow-up conversations, measuring important KPIs via visual analytics, and uploading email lists to validate them, Snov.io helps enterprises to turn post-event or conference leads into clients. Administrators may use the search tool to obtain corporate emails based on industry, firm size, and name, among other factors.
Snov.io is a CRM that specializes in contact management and cold outreach, but lead generation is one of its key features. It assists you in verifying contacts, identifying more convertible leads, automating cold outreach, and tracking the status of your leads.
Pros
Versatility may be used for a specific purpose, such as locating and extracting email addresses or as an all-in-one CRM platform.
Scrapes LinkedIn profile data fast and efficiently.
Reliable validator for emails
Broad integration capability with third-party solutions
Cons
The credits you purchase have a one-month expiration date.

EmailSearch.io is a simple service that lets users lookup email addresses by domain, LinkedIn profile, or organization. For mass email searches, they provide a CSV upload an API option. You may upload your paper and have it augmented with contact information in no time. Emailsearch.io is an email search engine, according to its website.
It also allows you to send out email enrichment and drip campaigns. Its ability to locate personal email addresses is one of the most significant aspects that sets it apart from its competitors.
Pros
Support for Linkedin Sales Navigator
Searching for Personal Emails
Reasonable pricing compared to other tools
API and email automation/tracking
Cons
Every month, the credit balance is reset.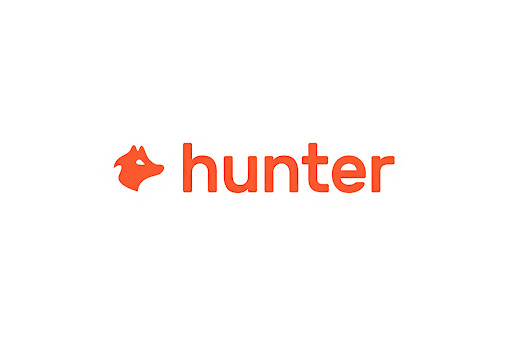 Hunter.io is a lead generating and email outreach plugin that is meant to assist you in improving your business's outreach procedures. Hunter.io's design adheres to a minimalist aesthetic, with clear interfaces and self-explanatory options. It can sort results in a matter of seconds based on the type of email address (personal, generic, or all of them) and the departments that people work in at these publications. Hunter makes it exceedingly easy for marketers, sales, and recruiters to reach out to other professionals with simple but powerful capabilities.
Pros
Easy to find domain research and contact information
Useful chrome plugin
User-friendly interface
Reasonable pricing
Cons
It doesn't have a social media research tool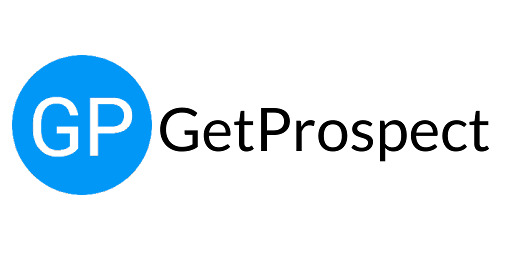 Getprospect is a CRM-enabled LinkedIn email discovery tool that is simple to use. GetProspect is a direct marketing tool that also includes an email finder. Users may access a complete list of leads containing names, website information, company email addresses, industry classifications, LinkedIn profiles, and more.
You may import a CSV file with names and corporations gathered from various sources. The automatic prospecting system will add confirmed email addresses and detailed profile information to your database. GetProspect's monthly subscriptions vary from $49.00 to $399.00. They also provide a completely free plan.
Pros
100 found emails each month are included in the free plan.
Free email verification
Ability to instantly preserve prospect information within a list
Automatic download of contacts
Cons
Inability to quickly archive or export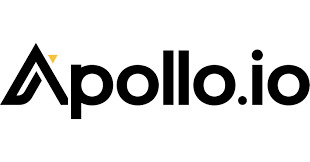 Apollo.io is a data-driven engagement platform that lets companies locate prospects, manage lead scoring, verify emails, and communicate with customers through email or phone. Employees may research and collect department size statistics, prospect-relevant case studies, and news items using the task management module, boosting overall conversion rates and brand credibility.
Supervisors may set up event-triggered rules in Apollo.io's rules engine to perform specified actions based on changes in activities, contacts, files, leads, or accounts. The prospect searcher feature allows salespeople to locate and prioritize firms and individuals based on factors such as geography, funding triggers, technology, and job titles, among others. It also has an auto-dialer that allows employees to build up a local presence, record calls, and use pre-designed call transcripts.
Apollo.in has an API that allows companies to interface the system with various third-party applications, including LinkedIn, Gmail, Salesforce, HubSpot, and others. Managers and executives may utilize configurable dashboards to better understand the whole sales funnel, from conversions to opportunity win rates.
Pros
Custom filtered prospecting lists and drip campaigns
Direct dialing capability (click-to-call)
Artificial intelligence advantage.
Supports various filters
Cons
Requires manual update of contacts

Adapt Lead Builder is an all-out solution for teams who need to quickly generate customized lists of prospects. To support your prospecting efforts, Adapt Lead Builder connects effortlessly with popular CRMs. This application, with over 250,000 users and 100 million corporate connections, offers a high-quality B2B database and straightforward filters.
Adapt.io proposes the ideal prospects ahead of time, rather than relying on basic targeting and filtering. It get access to a free set of tools and connectors that make it easy to integrate into your current workflow.
By contacting Adapt.io via Datarade, you may learn about the supported price structures for their data. For specific data requirements, Adapt.io provides free samples. To acquire unique pricing choices, information on data subscription costs, and quotes for Adapt.io's data offering, particularly your use case, contact a member of the Adapt.io team.
Pros
Simple to use extractor tool
Easy to follow tutorials for beginners
Finding email addresses without having to connect with individuals on LinkedIn
Strong CRM integration
Cons
The email tracking feature can be better

SalesQL is a LinkedIn email scraper that helps you locate personal and corporate phone numbers and email addresses on your first, second, and third LinkedIn connections. You can use this software to check and categorize emails and phone numbers automatically.
Install the chrome extension, browse the person's profile, click on the SalesQL symbol, then the plus button to get the person's phone number or email address. When it comes to extracting emails from various professional networks, SalesQL saves time. When it comes to accuracy, it's approximately 95% correct.
The pricing of SalesQL ranges between a free package and $89, with the free version providing 100 credits per month and the most expensive package providing 10,000 credits per month.
Pros
Quick loading
Copy-paste options that are simple to use
Easy-to-use interface
Optimal accuracy percentage
Cons
There are no crawling or automation features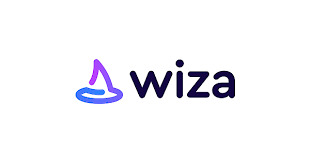 Wiza is a sales enablement software that extracts email addresses from LinkedIn Sales Navigator and helps businesses automate lead creation. Users may use artificial intelligence (AI) technology to export custom searches and find CSV format lead emails and lead data.
Wiza is a LinkedIn email finder and extractor that converts any LinkedIn Sales Navigator search into verified email addresses for outreach. The best part about Wiza is that it features a forever-free, "pay as you go" plan, unlike the others on the list.
You pay $0.15 for each email with this package. The free plan, however, is necessarily limited in terms of functionality. However, it is a fantastic alternative for small enterprises.
Pros
Simple, efficient, and quick
Free data scanning with no emails
The user interface is straightforward.
Quick customer service
Cons
The quality of results can be improved
2. Linked Email Tools FAQ
2.1 What do LinkedIn Tools do?
LinkedIn features allow you to get the most out of your LinkedIn profile and the time you spend there. Depending on their needs, there are various LinkedIn tools available online. LinkedIn provides products such as the LinkedIn Sales Navigator and LinkedIn Premium, which feature tools to help you discover a job and recruit individuals.
2.2 Is LinkedIn an effective tool?
LinkedIn is a massive professional database. It's a helpful tool for networking with colleagues, acquaintances, and business leaders. LinkedIn is the ideal place to be if you want to manage your career. It would help to construct a LinkedIn profile while still in college to optimize your exposure.
2.3 Is LinkedIn going to be relevant in 2022?
Yes, in 2022, LinkedIn will still be relevant. The majority of LinkedIn members have college degrees and come from well-off families. Furthermore, this platform is trusted by experts, decision-makers, corporate leaders, and senior-level executives. Indeed, the site is still growing, with two new accounts being generated every second.
2.4 What skills should I include in my LinkedIn profile?
Before you add any talents to your LinkedIn profile, you should consider what you want to achieve by opening an account. Are you on the lookout for a job? Then you should include talents that are relevant to the industry you are looking for. The goal is to have top pertinent abilities to your profile and make a great impression.
2.5 What is the best way to utilize LinkedIn as a sales tool?
B2B marketers prefer LinkedIn to Facebook as the second most popular social media network. You may utilize it as a sales tool by producing high-quality material to help your brand/business reach a wider audience.
3. Conclusion
When browsing the search results page or individual profiles on LinkedIn, these tools are generally a Chrome extension or separate program that adds functionality to the user experience. To reach your audience, you'll need to extract and validate email addresses before launching any cold email campaign on LinkedIn. You have several email-finding software available to assist you. The accuracy, affordability, and convenience of use of these instruments vary.
We hope you found an ideal LinkedIn email extractor tool for your business from our curation of the best LinkedIn email extractor tools. You may rapidly compile a list of qualified prospects to contact using email search tools. Some of these tools would be better than others based on your needs, but they'll all be an excellent start.