Creating a new brand from scratch takes a lot of hard work, dedication, and sometimes, financial investments. However, the same applies to your already established brand. You need to take care of marketing, as well as how well your brand is doing among your clients.
Brand monitoring is exactly that. It's a process of monitoring your brand's reputation on social media sites, forums, and different portals. By doing so, you gain a greater understanding of your success status, but also things you need to improve to make your products better.
So, brand monitoring should be a crucial part of your entire business. But, admittedly, it's very hard and tedious to do on your own. That's why we have brand monitoring tools that will simplify this process and make it interesting and enjoyable.
The developers behind these tools understand that knowing your audience is key to success. Therefore, focusing on your users should be a priority, and knowing what they want is the major step. With the best brand monitoring tools, that's going to be as easy as snapping your finger.
1. Best Brand Monitoring Tools 2023
So, this is the moment you've been waiting for. What are the best brand monitoring tools for your business? We cherry-picked 7 choices today and each of them is suitable for a particular business size/type.
Take a look below:
1.1 Brand24 (medium-sized and small businesses/brands) – from $49/mo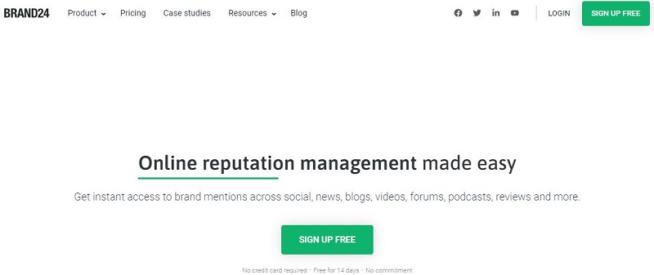 Brand24 is the most prestigious brand monitoring suite. Coincidentally, it's among the oldest tools on the list and is trusted by thousands of brands and businesses worldwide. Some of them include even Intel, Twitch, and numerous universities.
What makes Brand24 so good is its ease of use. It's great even for the newcomers and frequent updates make it better each day. Thanks to them, Brand24 remains at the top of the game, giving you new possibilities and monitoring tools to keep your business afloat.
Furthermore, we like its flexibility. Whether your brand just emerged from the shadows or it's a full-fledged brand, Brand24 will help you out. It lets you check out and monitor social mentions, as well as determine their engagement on different websites.
Brand24 also lets you monitor factors like hashtags and types of reviews. Needless to say, you'll be able to see all positive and negative feedbacks, which lets you determine how you should proceed and what should be improved.
Pros
The ability to collect information from a wide variety of websites and portals. Some of them include YouTube, Facebook, and Twitter, but also different forums, newsletters, and blogs.
Automatically-generated reports for all types of reviews. Brand24 lets you stay up to date with positive, negative, or even neutral reviews of your brand from different sources on the internet.
Hundreds of important parameters and metrics, including mentions, volume of searches, and contexts in which your brand was mentioned.
A 14-day trial for testing out Brand24 without losing any money.
Cons
No communication tools for larger brands, except for Slack.
Expensive prices for the smaller brands.
1.2 Falcon (large and medium-sized brands) – from $108/mo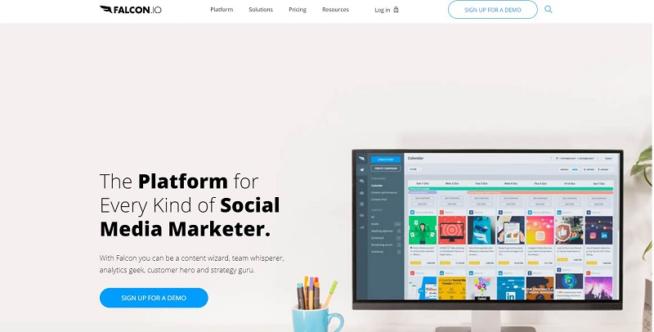 Falcon is an awesome bird but an even better monitoring tool for your brand. Arguably, it's the best brand monitoring tool, offering you an extensive palette of features for staying up-to-date with your brand's analytics.
With Falcon, you track more than 600 different parameters. These include social media hashtags, Instagram analytics, and even online conversations that have to do with your business. With this much information, improving upon your brand is inevitable, which almost guarantees success in future endeavors.
Moreover, we like that Falcon is easy to use and set up. It has an intuitive interface and lets you filter out the information you need in a matter of seconds. We also must mention that it can also automatically notify you of negative feedback or review.
Therefore, as soon as you see a bad review, you can immediately react and start fixing the potential issue. Overall, this is an awesome monitoring tool and is feature-rich, which, unfortunately, comes at a slightly higher price.
Still, if you value your business, investing in a monitoring tool like this shouldn't be an issue, especially since brands like Toyota and McDonald's are using it.
Pros
Real-time tracking and monitoring in several different languages. This feature will help you target foreign markets for potential brand expansion and more revenue.
The ability to track more than 600 parameters that include not only brand mentions, but also specific keywords, hashtags, and online conversations on different websites.
Real-time automatic notifications about positive and negative reviews.
Easy-to-use interface optimized for both desktop and mobile use.
Cons
Very expensive pricing (starts from just over $100 a month)
The mobile (iOS and Android) version of Falcon is split into 3 apps (Hub, Engage, and Quick Publish) for different purposes, which is confusing for the newcomers.
1.3 SEMrush (great for online-based brands) – from $119/mo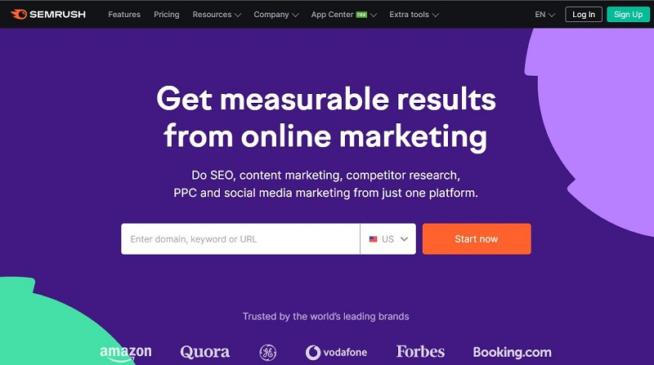 You don't have to be an SEO expert to know what SEMrush is. Of course, it's a world-renowned SEO tool for improving your website's engagement and bringing more traffic. But, many people don't know that it's actually a really good monitoring tool.
As you can guess, SEMrush is for entrepreneurs who own an online brand. As such, it will allow you to monitor every page, post, video, or image on your website. Furthermore, we like that it allows you to monitor websites and domains from around the internet.
For instance, that can be a review website that reviews products from your industry. As soon as the review drops, you'll get a notification, so you can see how well your brand ''clicks'' with the reviewers. SEMrush can also be used for monitoring brand-related posts on Facebook, Instagram, and Twitter.
Since we're talking about a very advanced tool, SEMrush is a bit pricey. However, having in mind its vast possibilities, it's quite understandable. After all, it even comes with a free trial in place, so you can test it out before shelling out your hard-earned money.
Sounds fair if you ask me!
Pros
A feature-rich bundle of SEO and monitoring tools. As a result, SEMrush is great not only for monitoring your brand but also for making sure that your promotions and social media posts are SEO-optimized for more traffic.
The ability to analyze every bit of your brand's website, including images, posts, pages, videos, etc, etc.
Automated notifications of reviews or brand mention on social media sites like Twitter and Facebook.
A 7-day free trial for testing our SEMrush's features before paying for a subscription
Cons
Expensive prices for small brands.
A confusing interface that takes a bit of getting used to.
1.4 Mention (enterprise and medium-sized brands) – from $29/mo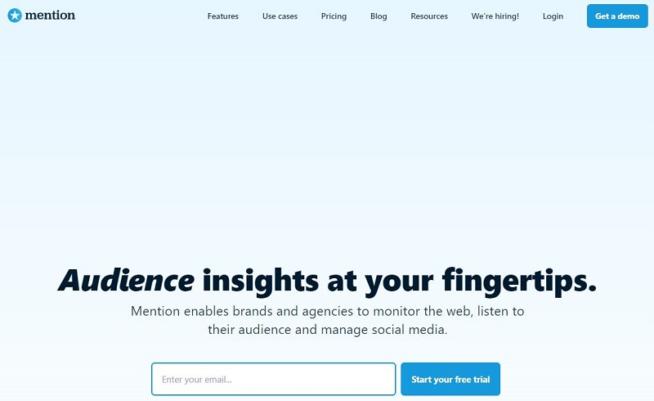 Now, we need to mention Mention – no pun intended. Mention is among the most versatile monitoring tools, offering everything you need for bigger brands. Heck, it even comes with a FREE plan, which is not something you see among the best monitoring tools.
While its free plan is all but extensive, paying for Mention will bring you a lot of useful commodities. Apart from real-time monitoring capabilities, Mention works well in bringing you detailed automatic reports.
That way, you will stay notified of all reviews, feedbacks, and mentions in real-time. Moreover, Mention's monitoring database is super-huge, so you can keep a watchful eye on millions of online sources.
And if you're up for competition on the marketplace, you can analyze the entire market as well and plan your next move according to new trends.
Unlike SEMrush that's not the easiest platform to use, Mention is user-friendly from the get-go. Even mobile support is excellent, so if you're on your business trip, checking in from your phone will be quick and efficient.
Pros
An in-depth competitive analysis – great for analyzing competition brands.
Real-time monitoring of millions of sources on the internet. These sources aren't limited to blogs or review websites, but also social media, newsletters, and even YouTube channels.
Advanced alerts and custom reports for pre-defined keywords and parameters.
Affordable pricing even for larger brands, plus a FREE plan for starters.
Cons
Not the most reliable customer support.
The cheapest (Solo) plan is very limited compared to its competition.
1.5 BrandMentions (suitable for all brand scales) – from $99/mo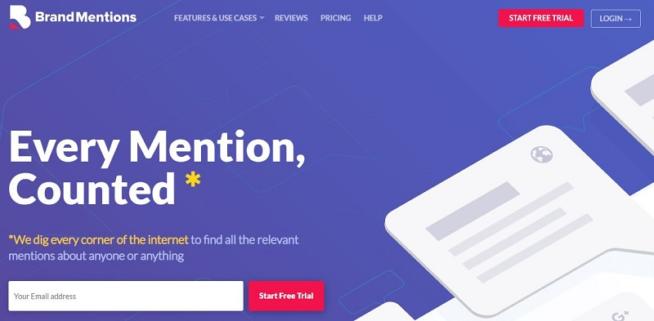 For a relatively new platform, BrandMentions surely packs a punch. BrandMentions started sometime in 2017 and since its inception, it aims to raise hell on the market among the best monitoring tools. With its reliable monitoring capabilities, you can make sure that your brand stays on the right path as it competes with an ever-growing marketplace.
BrandMentions analyses thousands of online sources for mentions and reviews of your brand. Not only that, but it also supports social media monitoring. This means that every review, mention, or feedback of your brand will be detected, no matter which type of website or platform we're talking about.
As is the case with every monitoring tool, BrandMentions supports automated alerts via email. And on top of that, you can use the tool to analyze your competition as well. This will help you to better understand it and get inspiration for potential improvements for better earnings.
BrandMentions is flexible, as well, which means that all brands can utilize its tools. Sure, if your brand is smaller, BrandMentions will be wallet-friendly (relatively), whereas, for larger brands, the price significantly grows – but so does your revenue.
Pros
Reliable automated email alerts.
The ability to analyze competition and its performance, which gives you insight into how well certain market trends are doing.
Social media monitoring and analysis. This isn't limited only to social media sites, but review and news sites and popular blogs, too.
A comprehensive and beautiful interface on both desktop and mobile platforms.
Cons
BrandMentions starts from $99 a month which is a bit more expensive for starter brands.
Alerts are only sent to your email and not directly through the platform, which increases the probability of missing them.
1.6 BuzzSumo (large and enterprise-level brands) – from $99/mo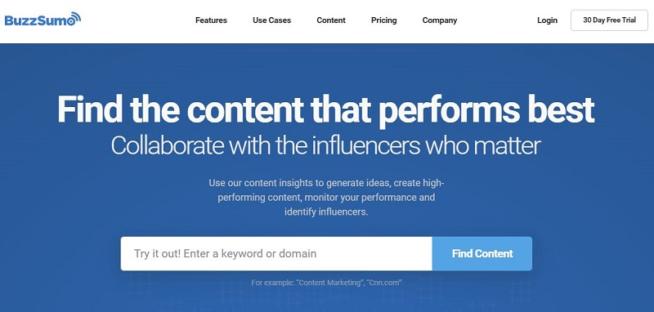 Online marketing is BuzzSumo's magnum opus. But, as is the case with SEMrush, it extended its tentacles into other factors of your brand, such as monitoring. And let's be honest – marketing and monitoring go one with another like bread and butter for skyrocketing your brand's popularity.
But, how good BuzzSumo is when it comes to brand monitoring only? Surprisingly, it's an in-depth suite that offers real-time monitoring and alerts, but also monitoring of keywords and phrases related to your brand.
By being the first one to notice a review or mention, you can act accordingly – either improve your brand or simply keep the good things about it intact. Moreover, BuzzSumo is great for keeping a track of the market. Competition monitoring is very easy too, but we also like the ability to monitor social media sites and blogs.
In terms of pricing, BuzzSumo won't cost you a fortune, and despite its affordable nature, it's not a slouch. For those who want limited possibilities without real-time alerts, there's a free plan as well.
Pros
Excellent marketing and monitoring tools. BuzzSumo is primarily an online marketing tool, but due to monitoring tools integration, it's much more useful.
Real-time monitoring of brand mention and organic growth of your brand's popularity.
The ability to make custom alerts according to particular keywords, backlinks, and competitor mentions.
A free subscription plan for start-up brands.
Cons
Slightly outdated interface.
Only the most expensive plan offers Facebook and YouTube analyzer.
1.7 HootSuite (small to large and enterprise-level businesses) – from $49/mo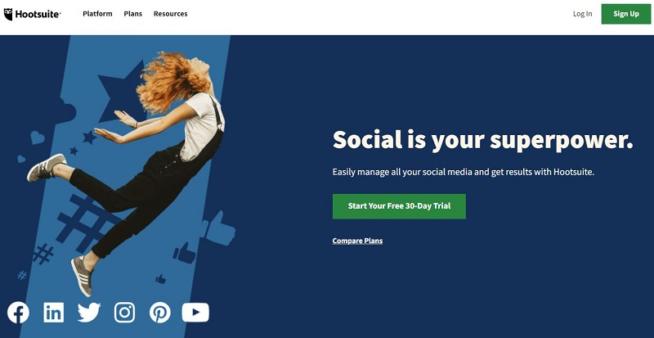 HootSuite is the final pick on our list. It is by no means the worst one. This tool's primary focus is social media and this is important for pretty much every brand nowadays. Social media has become a staple of marketing where your brand, I'm sure, already took its place.
With HootSuite, you can monitor social media sites like Twitter or Facebook. Also, we need to mention its ability to keep track of certain keywords, brand mentions, as well as the possibility to use real-time alerts.
These alerts can either be for a simple brand mention or a full-fledged positive or negative review. This way, you can mitigate a potential fiasco or cater to your users' negative feedbacks instantly. Besides, HootSuite is suitable for all types of businesses, so it's both for large brands and those at the bottom part of the totem pole.
With a simplistic interface and lots of useful features, it's surprising that HootSuite starts from just around 49 bucks. Therefore, even if your wallet is as thin as a hairpin and your brand isn't where you want to be yet, you should have no issues affording it.
Pros
Social media tracking and monitoring.
The ability to customize your reports according to different parameters.
Instant alerts for positive/negative reviews and complaints.
Flexible pricing for both small and large brands.
Cons
The cheapest plan is for a single user only.
24/7 support available only in the most expensive plans.
2. Why Should You Use Brand Monitoring Tools?
Brand monitoring is essential for every business or brand if you will. If you paid attention to our list of the best brand monitoring tools, you realized that they're essential for many things. However, the most important one is the ability to see what other people online think of your brand.
Look at it as a way to obtain users' feedback. And now, ask yourself – do I really need to know what people think of my brand?
ABSOLUTELY!
Here's why it's necessary to use brand monitoring tools:
Getting to know more about your brand's target audience. By using a brand monitoring tool, you can see where your brand is mentioned the most and in which context. That way, you will find out which forums, blogs, and social media sites your audience is using so that you can target these places and cater to your potential buyers' needs.
Finding out good (and bad) sides of your brand. Brand monitoring tools let you receive alerts of your brand's reviews, both good and bad. Thanks to this revelation, you will know which parts of your business are doing well and which parts you need to consider improving.
Establishing new connections. With the best brand monitoring tools, you can see every brand mention online, including the ones from influencers. And if a particular influencer wants to get in touch with you, you can pay him/her to promote your brand on different social media sites.
Staying one step ahead of your competition. Certain tools we presented will allow you to monitor your competition's success and performance. By learning from their mistakes, you can improve your brand accordingly and increase your revenue by fixing common drawbacks of brands in your field of work.
Needless to say, these are only some of the reasons why you might want to use brand monitoring tools. As you saw from the list, every tool has some unique features that make it great for different types of brands and businesses.
Because of that, you must carefully examine each tool before spending any money. Brand monitoring tools aren't cheap and you don't want any futile investments.
3. Brand Monitoring FAQ
3.1 What kind of info can I monitor with brand monitoring tools?
With the best brand monitoring tools we presented, you can monitor every aspect of your brand. One of them includes particular keywords. Simply put, you can type in certain keywords related to your brand and let the monitoring tool do the job for you.
That way, you can find out not only about brand mentions. Instead, you can see where is your brand mentioned, positive or negative reviews, and even when your competition mentions your brand.
Other factors that you can monitor include the performance of your competition and ongoing trends in the industry. Having this knowledge is crucial for progressing, moving forward, and keeping up with the actual trends to maximize your revenue.
Finally, the best monitoring tools let you look over social media sites. With the ability to monitor Twitter, Instagram, Facebook, or YouTube, you will know exactly when someone mentions your brand. And thus, this makes it easy to find an influencer for promoting your brand, which is a great marketing strategy for increasing traffic.
3.2 Are brand monitoring tools free?
Some of them are, but that's rarely the case. On our list, a few brand monitoring tools will offer their free plans. However, if you decide to go this route, you will notice that some of the crucial features are lacking.
For instance, none of the free monitoring tools offer email alerts or real-time alerts. And if you think about it, owning a brand without having alerts of bad reviews and mentions isn't the best idea.
Therefore, if you're going to use this software, we strongly recommend using paid versions. But, for an average individual, they're a bit expensive, as they cost around $40 for starter plans.
Should you decide to increase your brand, going for a more expensive plan is advisable, in which case, prices can skyrocket to more than $800 per month!
3.3 Is brand monitoring necessary for my business?
Yes, brand monitoring IS necessary for a business to succeed. Now, you can do brand monitoring without these tools, but in today's day and age, doing it efficiently is impossible.
Besides, it would take much more resources than simply going for a brand monitoring tool. And with a brand monitoring tool, you severely simplify the process and make it more efficient. That way, you open more space for improvements and a new audience.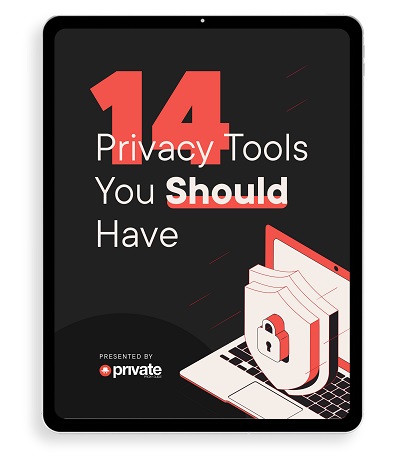 Learn how to stay safe online in this free 34-page eBook.