It's not common to visit a house that doesn't have a router. Those devices are needed to activate the internet connection in a determined area. Not many people know how routers work. Yet, some specific routers focus on optimizing some tasks and enhancing your internet connection.
Regardless of that, many other things are involved in the whole internet process. Some of those things are vulnerable to cyber-attacks and hackers. You can protect yourself from that, though. The best way to keep your information from being stolen is by using a VPN. Doing that also optimizes your internet connections and sets the optimal settings for it.
Not all VPNs are fit for every situation, though. Some videogames, servers, and services need specific VPNs to enjoy their benefits. Learning what are the best ones on the market can be a nuisance for some people. Keep reading this page to know the five best VPNs for Edgerouters!
1. What Is an EdgeRouter?
EdgeRouters are specialized routers that allow you to connect internal networks to external networks. That connection is linked to two demarcation points, which are the wide-area network and the internet itself. These routers are mostly used by organizations that want to share information and documents through an internal network.
What makes these devices so useful is that they allow inbound customer traffic into the network. That means a company or business can manage several applications with the company's network edge instead of using the cloud or other programs that let you share files within an internal network.
That means you can receive or send information directly to other networks. To do that, EdgeRouters use dynamic or static routing preconfigured routes. Organizations tend to keep multiple isolated networks to link them with EdgeRouters. You can choose to do that over picking a core router.
These routers can come as software or hardware devices. However, the hardware alternatives are the most common ones. Furthermore, not all services are fit for EdgeRouter management. However, using them includes wireless capabilities. There are two types of subscriber EdgeRouters available for you on the market.
The first one of them is an EdgeRouter that works as an external BGP. This alternative connects an autonomous system to others, which also lets you connect an enterprise network to the edge network. Small midsize business routers (SMB) are the other type of EdgeRouters.
2. Should I Use VPNs?
Absolutely! VPNs can help you in many ways. Many people think VPNs only help you hide your IP address and protect your information, but they do much more than that. That's the reason many people use them to solve many of their problems. An example of the problem that using VPNs can solve is low internet speed.
Unlike what many people think, using a VPN doesn't worsen your internet speed. It can do the opposite of that. VPNs work with software that helps your internet provider have a more direct connection with your house's server. Sometimes your internet settings are not the ideal ones to optimize internet speed.
VPNs tend to have standard settings that aim to optimize your network speed. You can also use these programs if you want to watch any kind of content that is censored in your region. It's common for streaming platforms to censor a lot of their content depending on the region you are watching them from.
You can use VPNs to browse with an IP address from another country. That allows you to watch everything you want without bothering about censorship. However, not all VPNs are compatible with every streaming platform online, so choose one that can help you.
3. How Can VPNs Optimize my Experience with EdgeRouters?
EdgeRouters are highly compatible with VPNs. Using them while using a network linked with an EdgeRouter can bring you numerous benefits. The VPNs settings are one of those advantages. You don't have to worry about complicated adjustments since the standard settings of VPNs are already optimal for your internal network.
Apart from that, if you use EdgeRouters to share files within the same organization network, you don't want those files to be leaked. Suffering from cyber-attacks can significantly affect your company, so the best you can do is protect yourself from them.
Since VPNs protect you from those kinds of problems, you can rest assured that your business's information is safe while using a VPN. However, you have to choose the correct VPN if you want to enjoy that protection. Using a not-so-good alternative may not provide you with the benefits you expect.
4. Best VPN for EdgeRouters 2023
You don't have to spend hours on the internet looking for the best VPN for you. We are here to help you find a VPN that can protect you and improve your experience with EdgeRouters. Each one of the options on this list has unique features that make them different from the others.
Regardless of that, all of them share some functions. All VPNs need some essential features to be considered high-quality VPNs. Try to choose the one you like the most by considering your priorities and what you need at the moment. Here are the five best VPNs for EdgeRouters:
4.1 ExpressVPN – Best Overall EdgeRouters VPN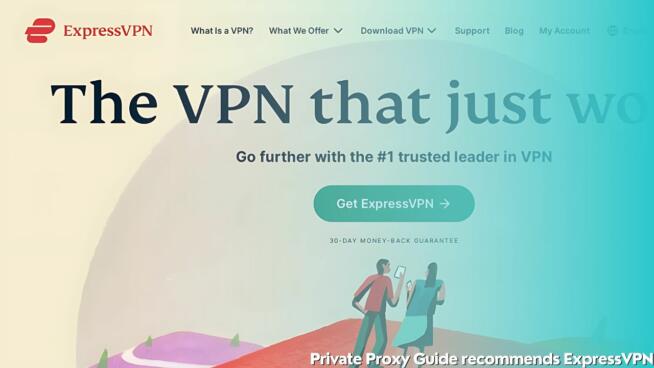 The first one on this list is Express VPN. This alternative is considered the best VPN on the market by many people. It offers you excellent servers that optimize internet speed. Those geo-servers can unluck almost every censored content on streaming platforms, so it's a worthy choice.
If your company has a constant flow of information and needs a VPN that works fast, this is the one for you. The protection it provides you with is also decent, so don't worry about that. Like many on this list, Express VPN has a free version and a paid app.
4.2 NordVPN – Fastest VPN for EdgeRouters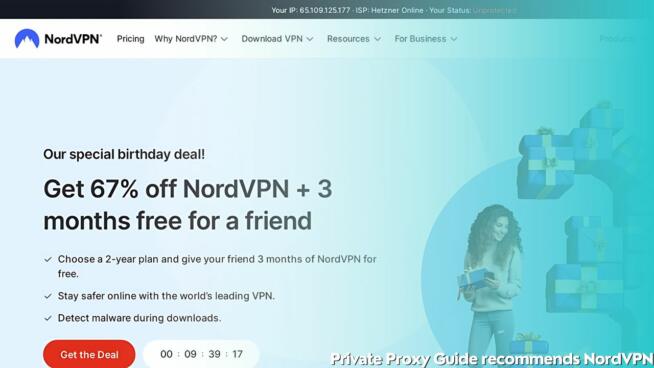 NordVPN has also made it to the top of tier lists because of its features. When talking about servers that optimize internet speed, this option has it. Apart from that, it has optimized features to protect its users from any hackers who intend to steal information from them.
The reason this VPN's protection is so good is that you can cut off the browser's traffic if the VPN connection is disabled. That way, you can stay safe even if you turn the VPN down. NordVPN is compatible with all electronic devices, so don't worry about that.
4.3 PureVPN – VPN With Many Locations for EdgeRouters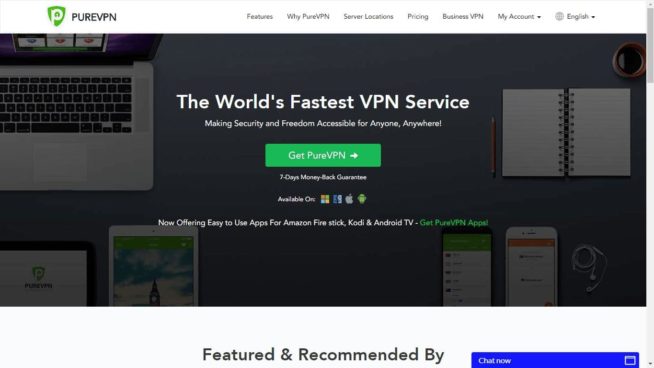 Following up, we have PureVPN. This option is ideal is wonderful for EdgeRouters. Its features allow you to keep multiple connections active at the same time. That allows you to share files from many devices at the same time without the connection being negatively affected by it.
PureVPN is also popular among EdgeRouter users because its interface is intuitive, and understanding its features is not difficult at all. The protection it provides you with is not one of the best on the market, but it's enough to avoid any trouble with hackers or people who send files that contain malware.
4.4 VyprVPN –

Safe VPN for

EdgeRouters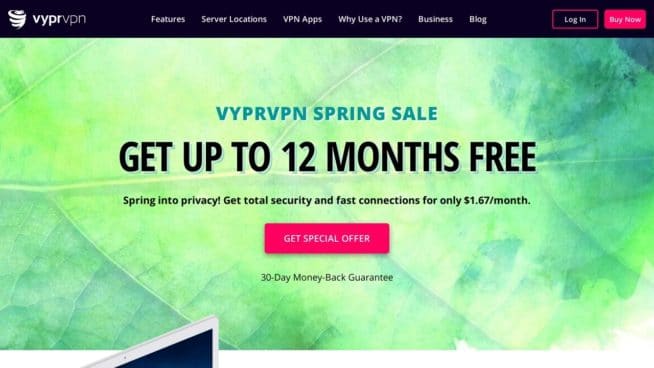 The VyprVPN developers have been studying how to protect people and optimize their browsing experience since the internet started to become popular. That makes it one of the oldest VPNs on this list but also one of the most reliable on the market. VyprVPN has all the essential features a VPN should have to help you.
Even if it doesn't excel at a unique task, it makes up for that by being good enough for all of them. This VPN is an example of a reliable alternative that you can use regardless of what you want the VPN for.
4.5 Ivacy VPN – Best Budget VPN for EdgeRouters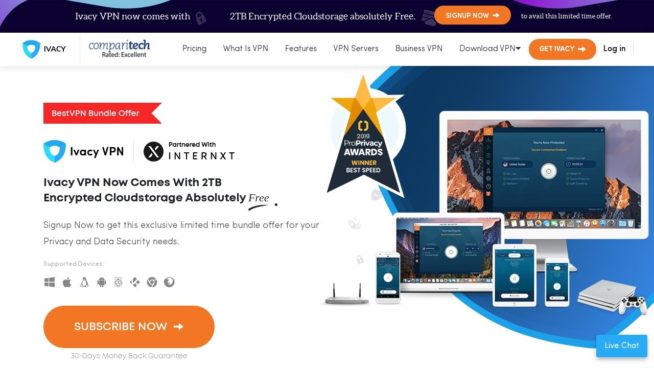 Last, but not least, we have IvacyVPN. Wordplays aside, your internet and browsing privacy is more than protected while using this VPN. Being the last on the list doesn't make it a bad option for you. IvacyVPN has stable servers that can keep your connection regardless of what happens, so it's perfect if you don't have a good internet connection.
Apart from that, its protection features are off the charts. You can do whatever you want without worrying about your information being stolen. Share all the files you need with your workmates while using this VPN. It can also handle multiple connections at the same time.
Bottom Line
As you could see, you have many VPNs available for you on the market. Choosing the best one for you is essential if you want to have a decent browsing experience. Many VPNs online don't offer you decent features and have low-quality servers that decrease your internet speed.
Fortunately, that's not the case of the one on this list. All of them do an excellent job protecting you and providing you with the best servers you can use to optimize your network's speed. Believe it or not, not many people know about EdgeRouters. It's important to have tools that are compatible with them.
VPNs not only make your EdgeRouters experience safe. It also improves it and complements its features. Take all the time you need to choose the best VPN for your company!
VPN Service


www.nordvpn.com
NordVPN
Review
Price: $11.95 $3.71/month
Servers: 5500+ in 59 countries
Simultaneous connections: 6
Jurisdiction: Panama
Payment: PayPal, AmazonPay, Crypto, Google Pay, Klarna
Torrenting: OK
Unblocks US Netflix: Yes
Dedicated IP: $70/yr
TrustPilot Score: 4,7/5
Money-back: 30 days
Extra: Double VPN, Obfuscated servers
Visit NordVPN »


www.expressvpn.com
ExpressVPN
Review
Price: $12.95 $8.32/month
Servers: 3300+ in 94 countries
Simultaneous connections: 5
Jurisdiction: British Virgin Islands
Payment: PayPal, Crypto, AliPay, Klarna,
Torrenting: OK
Unblocks US Netflix: Yes
Dedicated IP: Not provided
TrustPilot Score: 4,7/5
Money-back: 30 days
Visit ExpressVPN »


www.cyberghostvpn.com
CyberGhost
Review
Price: $11.99 $2.25/month
Servers: 6600+ in 89 coutrines
Simultaneous connections: 7
Jurisdiction: Romania
Payment: PayPal, Crypto
Torrenting: OK
Unblocks US Netflix: Yes
Dedicated IP: $51/yr
TrustPilot Score: 4,8/5
Money-back: 45 days
Visit CyberGhost »


www.surfshark.com
Surfshark
Price: $11.95 $2.49/month
Servers: 3200+ in 65 coutrines
Simultaneous connections: Unlimited
Jurisdiction: British Virgin Islands
Payment: PayPal, Crypto, Google Pay, Amazon Pay
Torrenting: OK
Unblocks US Netflix: Yes
Dedicated IP: Not provided
TrustPilot Score: 4,3/5
Money-back: 30 days
Visit Surfshark »


www.purevpn.com
PureVPN
Review
Price: $9.60 $3.33/month
Servers: 6500+ in 140 coutrines
Simultaneous connections: 10
Jurisdiction: Hong Kong
Payment: PayPal, Credit Cards
Torrenting: OK
Unblocks US Netflix: Yes
Dedicated IP: $35.88/yr
TrustPilot Score: 4,7/5
Money-back: 31 days
Visit PureVPN »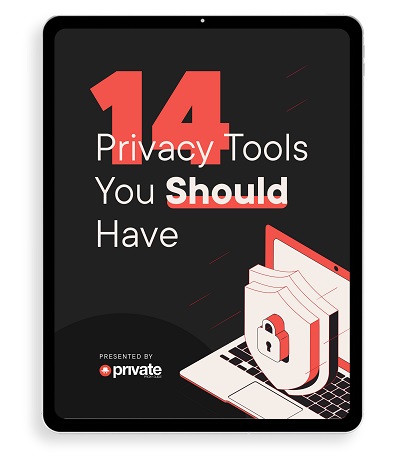 Learn how to stay safe online in this free 34-page eBook.