All things considered, it's easy to see which VPN providers are the best candidates to use while playing PUBG or other online games. In this article, you will learn why you need a VPN for PUBG and PUBG Lite. Remember that these are also considered the best VPNs for PUBG on Reddit, Quora and other user forums.
1. Best VPN for PUBG in 2023
The top pick without a doubt is NordVPN.
NordVPN protects your activity whether you're playing PUBG or something else. The price is good, the speed is great, and the overall customer satisfaction is unparalleled by other VPN providers. It should definitely be your first choice when decided which provider to use.
Coming in close for second is ExpressVPN. ExpressVPN focuses on not only just securing your connection, but also ensuring that your connection is as fast as it can be. It's perfect for gamers because of this very reason. Nothing's more frustrating than losing a game because of a lag, and with ExpressVPN, you don't have to worry about that anymore.
You could also try one of our recommended FREE VPNs for PUBG, but don't expect them to work very well because of limitations.
Here is our list of the best VPN for PUBG 2023: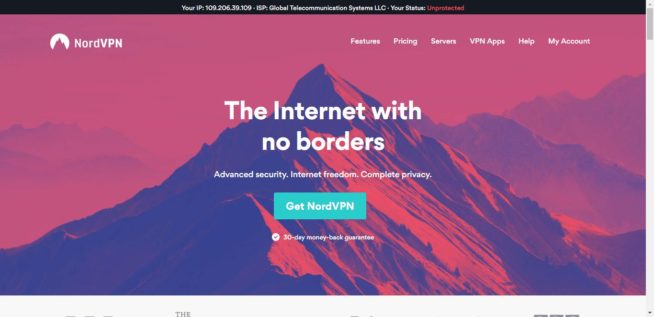 Starting off strong, hands down, the best VPN you can use for PUBG is NordVPN. NordVPN has long been a trusted and highly-rated VPN service provider. This provider has lots of different features that make it so popular among gamers and other VPN users. For starters, NordVPN has a very wide range of content that it can access.
From Netflix and Facebook to PUBG and Apex Legends, regardless of what content is banned in which country, you're likely going to bypass restrictions with NordVPN. As far as PUBG goes, NordVPNs customer service representatives provide lots of support for gamers to successfully access the game in restricted areas. However, one negative trait for this provider is that the pricing is a double-edged sword. It's a lot cheaper for gamers to buy a 3-year contract of usage with NordVPN rather than a single year's worth of protection. This may be feasible for some, but not everyone wants to commit to 3-years of paying for something. Still, there's a good refund policy and dropping out is also simple and fast, so it evens out in that sense.
Pros
Wide range of service areas
High-quality customer service
Double-encrypted
Cons
More expensive than other providers when not buying long term packages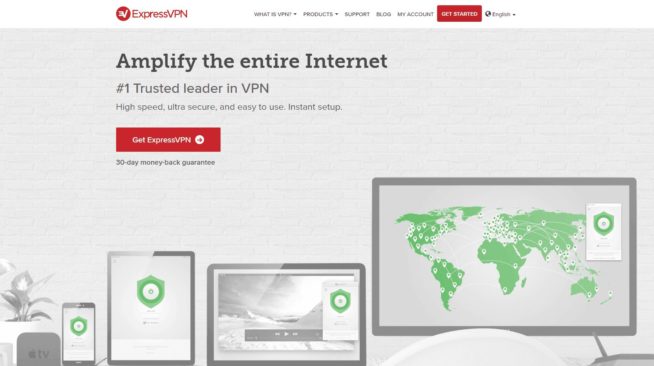 ExpressVPN is another great option for PUBG users around the world. It has thousands of servers that provide smooth and fast connections to a secure information tunnel. Speaking of fast, ExpressVPN has the fastest connection and download rate from several other VPN options. The MBps you can access is greatly increased when you compare it to with and without using ExpressVPN. One downside to using ExpressVPN is that, like many other VPNs, there's a limit to how many devices can be attached to one VPN provider. With ExpressVPN, you can only use it with three separate devices. It's not a very high number, but the pricing, speed, and quality of the services provided definitely make up for it.    
Pros
Very fast connection
Downloading speed increases a lot
No record-keeping
 Cons
Only compatible with three devices at once
Not a very transparent company (no phone numbers or physical addresses are given)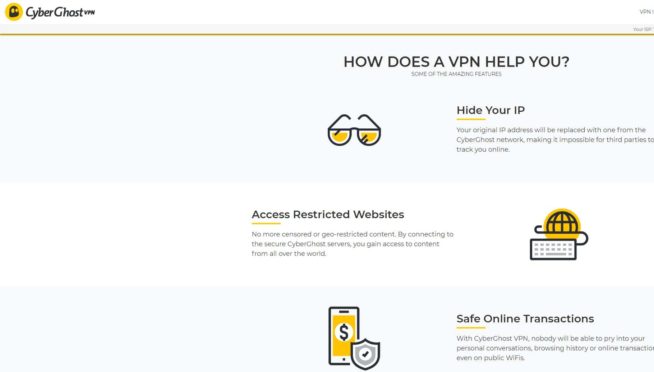 Another great way you can access PUBG is by using the CyberGhost VPN provider. Unlike other VPNs, this provider keeps no record of your activity online. You can safely use whatever device you want to access whatever restricted data you want without worrying about people keeping tabs on you. It's also safe to use for torrenting and unblocks several restricted games and shows across the world. The fact that there's no record-keeping means that gamers in countries that impose strict fines or even jail-time for restricted access can rest assured.
One major negative feature of using CyberGhost VPN is that the servers are based on countries. That means that even with a VPN, you may not be able to access certain content because of the restriction of VPNs in your country. For example, certain servers of CyberGhost allow torrenting, while others do not. It's likely that you're going to be able to torrent because it has 2,900+ servers, but on the off-chance that they don't reach your area, you're out of luck.
Pros
No record-keeping
Safe for torrenting and streaming
 Cons
Limited access to certain services
The success rate depends on your country's bans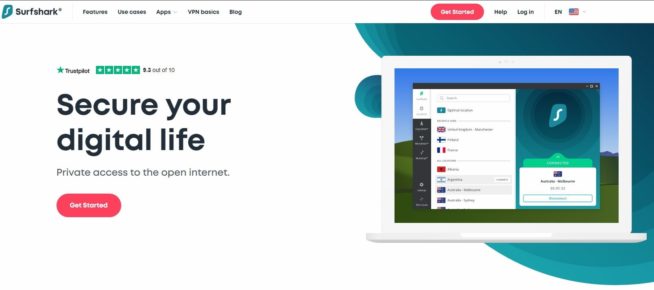 SurfShark VPN is a new, but reliable way to protect your activity online. There's little that this provider doesn't offer. No record-keeping of your activity, the ability to access literally any content from anywhere, and all within a reasonable price.
SurfShark goes one step ahead and has further simplified the way you can equip your device with their VPN. A simple, one-click activation method allows even the most inexperienced people to use their VPN services. You don't have to worry about the ins and outs of your VPN anymore; a simple click does everything for you. However, a big negative quality for the young VPN provider is that the connection speeds aren't as great as they could be. The connection is a huge deal when comparing VPN providers.
There's no use for protection during gameplay if your screen continues to lag during PUBG games. This is especially important in gaming or streaming situations where a few seconds of inactivity make a big difference. Faster speeds are crucial, and this main point is what SurfShark VPN lacks.
Pros
Reasonable price
Simple activation method
 Cons
Connection speed is lacking
Lags can ruin the PUBG gaming experience
2. Why you need a VPN for PUBG
With a game as thoughtfully planned and intricately designed as PUBG, players may think that there's no inherent defect in its design. While that may be true to a certain extent, not everyone agrees, specifically, not every country agrees. The gaming scene in the US is a multi-million dollar industry because people have unrestricted access to gaming wherever and whenever they want, given that they have the correct specs and consoles. That's not the case everywhere. Some countries and specific gaming industries restrict the presence of games to the people in the area.
Whether it's because of the geo-restrictions placed by a country or by the game developers themselves, not everyone has access to PUBG and other games like it. So, while a player in the Philippines can enjoy using PUBG Lite on their android device, a player in India may not be able to access it. Is there a way for players around the world to enjoy the hiding and shooting that PUBG offers regardless of their country and subsequent geo-restrictions? Lucky for everyone, there is!
3. How to bypass restrictions – Use a VPN
When it comes to finding a way around these restrictions set by country governments, you may think that there's a special and complex way to do that. The good news is that all it takes is a high-quality virtual private network, or VPN, provider to get around them. VPNs allow you to sneak past these restrictions and access games like PUBG from wherever you want.
VPNs work by protecting your IP address and giving your device a different location. IP addresses are what inform service providers as to where exactly you're located. Governments can block certain websites and games by blocking the service of their country's IP addresses. But because VPNs give your device a completely different IP address (usually outside of the blocking country), their security measures don't catch it. So, while you may be in China, your VPN provider displays your IP address as one found in the US, allowing you free access to the once blocked site.
4. Choosing from different types of VPNs
Games like PUBG are banned for the most part in countries like India and others. By now, most hardcore gamers have fallen back on VPNs to access their favorite restricted games in their countries. But, just like every other service provided, there are many VPN providers that have their own pros and cons depending on what you want to use them for.
Not all VPNs are created the same. Some can access only a limited amount of blocked content, while others can by-pass almost any restriction or ban. But it's safe to say that no VPN completely erases your tracks on the internet. Your VPN provider still knows where you've been. There are also different levels of anonymity that come with different VPN providers, and your connection speed also slows down with a VPN. All things considered, here are some of the best VPNs you can use to access PUBG wherever you go.
---
5. What is PUBG?
PUBG, Battlegrounds, or whatever you want to call it…this game quickly became a hit. It is not only extremely popular in the US, but people around the world are signing up to play all of the time. Even the people who didn't enjoy gaming hopped on the bandwagon to see what it was all about. The creative mastermind behind PUBG was Brendan Greene. He was inspired to create the perfect battle royale gaming experience, similar to something you might see in a zombie survival game.
But in Greene's mind, what fun was it to continuously bash mindless zombies? The concept was good, but the gaming tactics became repetitive. So the next best thing was to create a game with live players. In PUBG, there's a whole world created around the concept of being the last person standing among live players while using only the weapons and tools found in the surrounding area.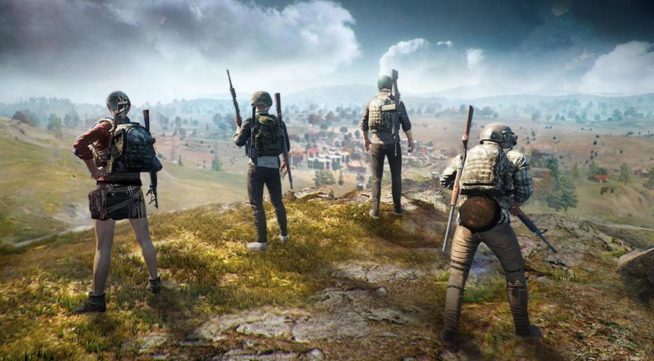 There are about 100 players at the beginning of a gaming session. Everyone is given just one weapon, and through the course of the game, players must loot and scavenge to find other useful long-range and powerful weaponry. You can do this by hiding or by going on an all-out attacking spree. However, the best way to stay alive and collect useful items is by using a combination of both.
There's also a force field of electricity that keeps campers moving and shifts everyone into a smaller circle, making for more combat play and the need for quick decisions. PUBG has been praised for its creative maps and gameplay in general. It takes the best of survival games and combines it with the controls and concept of story games. It's no wonder that people around the world gave it rave reviews and all-around applause. Not only that, but this game served as an inspiration for other popular battle royale games, mainly Fortnite. While PUBG focuses on realistic combat and interaction with the environment, Fortnite has some outlandish and fantastical building elements. Unfortunately, there are some things even PUBG can't fix.
6. Conclusion
Gamers and other VPN users have a plethora of VPNs to choose from. Taking your budget and specific protection and speed needs into consideration is what matters. The top choices are great places for you to start when you're unsure about which one to pick. From there, you can move to a different company if you're unsatisfied, but with NordVPN and ExpressVPN, that's honestly very unlikely. With the right VPN, you can get closer to seeing PUBG's winning phrase of "Winner, winner, chicken dinner!" on your own screen!
VPN Service


www.nordvpn.com
NordVPN
Review
Price: $11.95 $3.71/month
Servers: 5500+ in 59 countries
Simultaneous connections: 6
Jurisdiction: Panama
Payment: PayPal, AmazonPay, Crypto, Google Pay, Klarna
Torrenting: OK
Unblocks US Netflix: Yes
Dedicated IP: $70/yr
TrustPilot Score: 4,7/5
Money-back: 30 days
Extra: Double VPN, Obfuscated servers
Visit NordVPN »


www.expressvpn.com
ExpressVPN
Review
Price: $12.95 $8.32/month
Servers: 3300+ in 94 countries
Simultaneous connections: 5
Jurisdiction: British Virgin Islands
Payment: PayPal, Crypto, AliPay, Klarna,
Torrenting: OK
Unblocks US Netflix: Yes
Dedicated IP: Not provided
TrustPilot Score: 4,7/5
Money-back: 30 days
Visit ExpressVPN »


www.cyberghostvpn.com
CyberGhost
Review
Price: $11.99 $2.25/month
Servers: 6600+ in 89 coutrines
Simultaneous connections: 7
Jurisdiction: Romania
Payment: PayPal, Crypto
Torrenting: OK
Unblocks US Netflix: Yes
Dedicated IP: $51/yr
TrustPilot Score: 4,8/5
Money-back: 45 days
Visit CyberGhost »


www.surfshark.com
Surfshark
Price: $11.95 $2.49/month
Servers: 3200+ in 65 coutrines
Simultaneous connections: Unlimited
Jurisdiction: British Virgin Islands
Payment: PayPal, Crypto, Google Pay, Amazon Pay
Torrenting: OK
Unblocks US Netflix: Yes
Dedicated IP: Not provided
TrustPilot Score: 4,3/5
Money-back: 30 days
Visit Surfshark »


www.purevpn.com
PureVPN
Review
Price: $9.60 $3.33/month
Servers: 6500+ in 140 coutrines
Simultaneous connections: 10
Jurisdiction: Hong Kong
Payment: PayPal, Credit Cards
Torrenting: OK
Unblocks US Netflix: Yes
Dedicated IP: $35.88/yr
TrustPilot Score: 4,7/5
Money-back: 31 days
Visit PureVPN »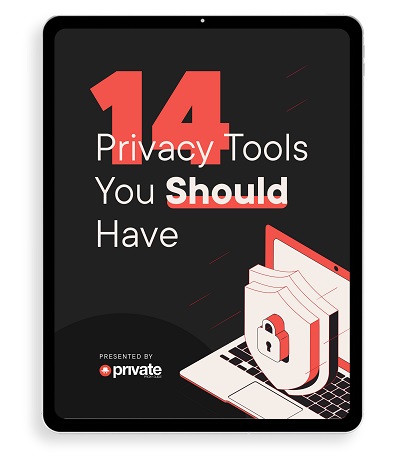 Learn how to stay safe online in this free 34-page eBook.