Instagram is a popular social media platform, and 1 billion people use this photo-sharing app once a month or more. However, the service gets blocked by workplaces and schools all the time. Plus, some governments block access to it.
The best way to avoid restrictions on your Instagram account is by using a virtual private network. Those who want their social media fix require the best VPN for Instagram.
It helps you hide your location by encrypting traffic that flows to/from the device and tunnels it through an intermediary server of your choice. Therefore, system administrators don't know what you're doing while online. Plus, a VPN makes it look like you're in another location so that you can access geo-restricted services.
1. Best VPN for Instagram 2023
The market is saturated when it comes to VPNs, but they aren't all secure or reliable. Virtual private networks can vary in terms of features, price, security, and speed. Therefore, we took the time to test many providers and compiled a list of the top five VPNs that work for Instagram. They include:
1.1 NordVPN – Best Overall Instagram VPN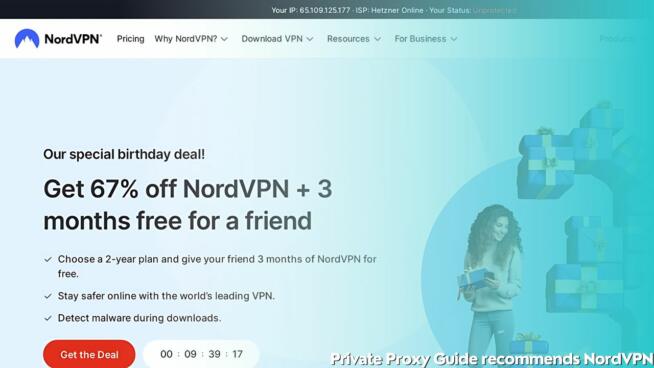 NordVPN is the top recommendation when you need a virtual private network for Instagram. It has a large network of servers (over 5,000 in 60 countries). Plus, it has the fastest speeds we've seen before, and you're allowed to pick the server based on your preferences, such as a double VPN or P2P. There are even obfuscated servers that bypass blocks imposed by the government.
This company secures your web traffic with 256-bit AES encryption and includes perfect forward secrecy. Plus, there's a kill switch available in most apps (Android doesn't offer it). You even get DNS leak protection, and the provider never keeps logs about your activity.
Apps are available for iOS, Android, Linux, Mac OS, and Windows. One subscription protects six devices at once.
1.2 ExpressVPN – Fastest VPN for Instagram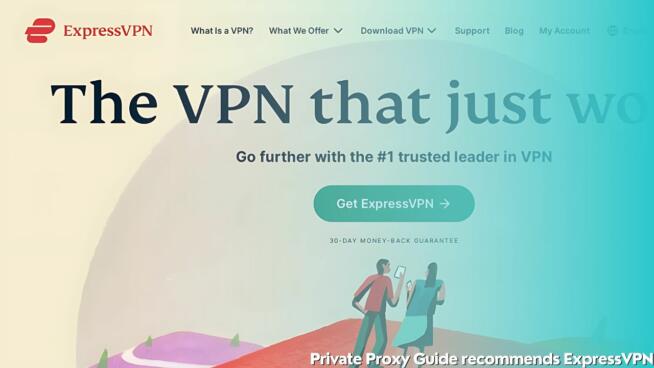 ExpressVPN features rugged encryption protocols, works reliably in China with no special setup needed, and has fast internet speeds. In fact, the VPN operates a huge server network of over 3,000 servers in 94 different countries. Apps also have the "smart location" option, which chooses the fastest connection for you based on your location.
This provider's encryption standards keep you protected at all costs. It uses 256-bit AES and includes perfect forward secrecy by default. You even get a kill switch, which it calls a network lock, for your desktop apps. That freezes web traffic if your connection drops. Plus, leak protection is built into every app.
One subscription helps you connect five devices at once. Plus, there are apps for iOS and Android and desktop clients for Linux, Mac OS, and Windows.
1.3 Surfshark VPN – Best Budget VPN for Instagram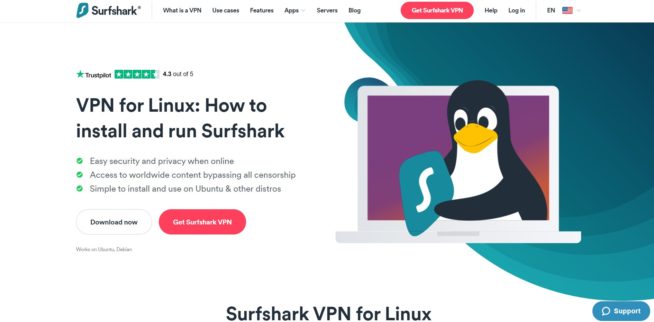 Surfshark is one of the top budget-friendly options and can easily unblock Instagram and many other websites. You have access to a large network of servers (about 1,700 in 60 countries). Plus, NoBorders mode is helpful when you're trying to avoid network restrictions.
This is a no-logs provider that always backs up its privacy focus with strong and resilient online security features. You may expect a kill switch for all platforms, military-grade encryption, protection from leaks, and perfect forward secrecy.
It might not be the fastest on the market, but there's no lag at all. Plus, you get unlimited simultaneous connections, so you can protect all of your devices. This provider offers apps for Windows, Android, Linux, Mac OS, and iOS.
1.4 IPVanish – Instagram

VPN With Many Locations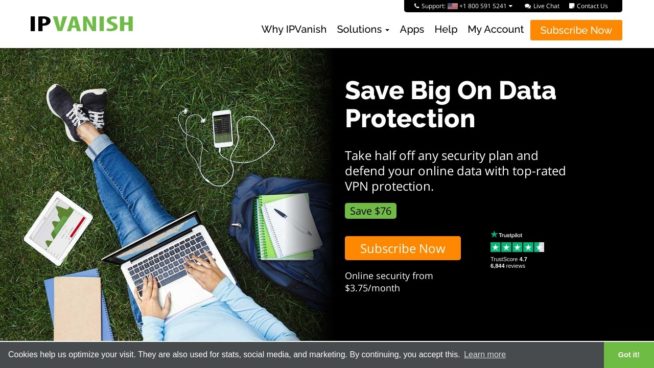 IPVanish is a highly popular virtual private network available, and it's easy to see why. It combines an intuitive and simple interface with excellent security options, so you have no issues at all.
This provider has over 2,000 servers in 52 different countries, so it can easily unblock Instagram without any trouble. Plus, it offers you access to other location-restricted content, including Netflix, FuboTX, and SkySports. However, it doesn't appear to work in China.
Overall, IPVanish has excellent security features to ensure that your data stays private. It even delivers reliable and fast speeds, so it's suitable for any web browsing you do. You're sure to appreciate the unlimited simultaneous connections, so you can connect it to any devices you have.
1.5 PrivateVPN – User-friendly Instagram VPN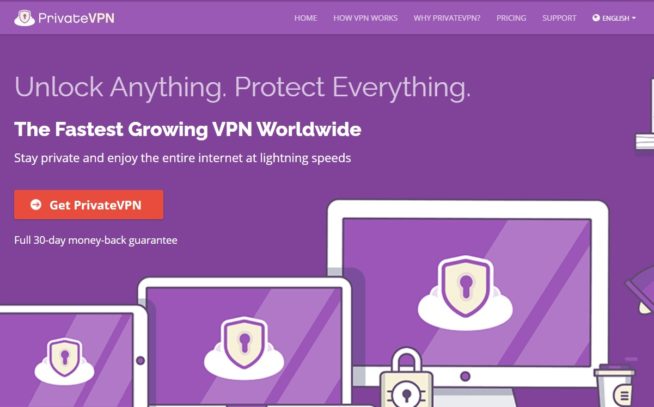 PrivateVPN is a smaller provider, but it's still a worthy contender because it unblocks Instagram effortlessly. While it only has 150 servers in 60 countries, it always prioritizes providing access to various blocked services and platforms. In fact, this virtual private network works in China and any other restrictive country.
You're sure to like its "stealth VPN" mode because it obfuscates your traffic to make sure it's undetectable! Plus, the provider uses military-grade encryption and includes perfect forward secrecy by default. Every app features built-in leak protection, and there's a kill switch available for Windows. It never maintains any logs, so no one can find out what you do online!
Mobile apps are available for Android and iOS, and you have desktop clients for Mac OS and Windows. Plus, you can connect six devices simultaneously with no issues!
2. How to Use Instagram with a VPN
It's easy to start using your VPN for Instagram, and our step-by-step guide can help:
Choose the VPN that works for you and pay for a subscription. We recommend NordVPN as the best.
Download the appropriate app for your device and install it.
Log into the VPN with your credentials and connect to a server location of your choice.
When you establish a connection, you can open Instagram and use it as you normally do.
You may need to clear your browser's cookies and reload Instagram if it doesn't work the first time.
3. Instagram VPN FAQ
3.1 Can You Legally Use a VPN for Instagram?
Yes! A VPN is a legitimate privacy tool that millions of people throughout the world use each day. Only a handful of countries restrict the use of a virtual private network. However, you don't have to worry about being in trouble for staying safe while online.
3.2 Does Instagram Know You're Using the VPN?
Facebook owns Instagram, so it's pretty fair to assume that the service knows everything about your social circle, device, and you. However, it doesn't seem to care if you use a VPN. Users have reported that they could unblock Instagram Music easily while abroad, and none of the VPNs shown here have been blocked outright.
Therefore, if you have trouble accessing your Instagram account with an active VPN, you should check to see if an ad-blocker is enabled. These could cause problems at times.
3.3 Can a Free VPN Unblock Instagram?
Free virtual private network services are advertised all over the internet and are quite tempting for users. However, we do not recommend that you use them. They rarely bypass the blocks, and you're likely to experience a poor performance when and if they do.
Overall, free VPNs operate with a smaller number of servers that many users must share. You often have to join a line or queue to connect. Once you do that, you deal with unreliable and slow connections.
On top of that, no service is actually free. If you get a free VPN, you are likely the product. Most of these services keep user activity logs and sell the information to third parties.
Security isn't stellar here, either. Some free VPNs don't even offer an encrypted connection. If they do, they're likely weak, so you're not protected from hackers and snoopers. Overall, it's best to pay a small subscription fee to use a reputable virtual private network.
3.4 Why Is Your Instagram Blocked?
Most network administrators in workplaces and schools block Instagram for productivity reasons. It's often unavailable, along with many other social media platforms. That way, employees and students aren't idle. Sometimes, network congestion is the reason for such restrictions.
Instagram is often blocked in some regions by the country's government, which is true for China. The motives are different; the government probably blocks social media platforms to censor communication methods and information that the citizens can access. Plus, this paves the way for the preferred competitors to take on the market.
3.5 Can a Proxy Change the Instagram Location?
A proxy works similarly to a VPN to change the Instagram location. In a sense, it spoofs the region so that Instagram thinks you're somewhere else. Some people do that to access the social media platform from countries that have blocked it or to bypass whatever bans are in place.
Regardless, a proxy can change your Instagram location, but it doesn't provide the security of a VPN. Plus, it might not work each time you try.
4. Conclusion
Instagram uses many methods to track your location, but you can trick it into thinking you're located in another country. A strong VPN lets you connect to servers in other areas so that you may access geo-blocked content and protect your privacy.
VPNs give you peace of mind while you're online because it encrypts the data to keep it safe from prying eyes. Hopefully, you understand why you need a virtual private network and can choose any on this list to help you.
VPN Service


www.nordvpn.com
NordVPN
Review
Price: $11.95 $3.71/month
Servers: 5500+ in 59 countries
Simultaneous connections: 6
Jurisdiction: Panama
Payment: PayPal, AmazonPay, Crypto, Google Pay, Klarna
Torrenting: OK
Unblocks US Netflix: Yes
Dedicated IP: $70/yr
TrustPilot Score: 4,7/5
Money-back: 30 days
Extra: Double VPN, Obfuscated servers
Visit NordVPN »


www.expressvpn.com
ExpressVPN
Review
Price: $12.95 $8.32/month
Servers: 3300+ in 94 countries
Simultaneous connections: 5
Jurisdiction: British Virgin Islands
Payment: PayPal, Crypto, AliPay, Klarna,
Torrenting: OK
Unblocks US Netflix: Yes
Dedicated IP: Not provided
TrustPilot Score: 4,7/5
Money-back: 30 days
Visit ExpressVPN »


www.cyberghostvpn.com
CyberGhost
Review
Price: $11.99 $2.25/month
Servers: 6600+ in 89 coutrines
Simultaneous connections: 7
Jurisdiction: Romania
Payment: PayPal, Crypto
Torrenting: OK
Unblocks US Netflix: Yes
Dedicated IP: $51/yr
TrustPilot Score: 4,8/5
Money-back: 45 days
Visit CyberGhost »


www.surfshark.com
Surfshark
Price: $11.95 $2.49/month
Servers: 3200+ in 65 coutrines
Simultaneous connections: Unlimited
Jurisdiction: British Virgin Islands
Payment: PayPal, Crypto, Google Pay, Amazon Pay
Torrenting: OK
Unblocks US Netflix: Yes
Dedicated IP: Not provided
TrustPilot Score: 4,3/5
Money-back: 30 days
Visit Surfshark »


www.purevpn.com
PureVPN
Review
Price: $9.60 $3.33/month
Servers: 6500+ in 140 coutrines
Simultaneous connections: 10
Jurisdiction: Hong Kong
Payment: PayPal, Credit Cards
Torrenting: OK
Unblocks US Netflix: Yes
Dedicated IP: $35.88/yr
TrustPilot Score: 4,7/5
Money-back: 31 days
Visit PureVPN »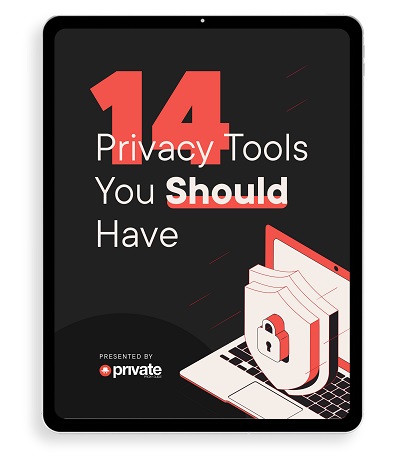 Learn how to stay safe online in this free 34-page eBook.