Anyone who lives in or travels to South Africa knows how important a VPN is. It protects your online privacy by encrypting the internet traffic, and it also helps you unblock favorite streaming services at home.
South Africa has one of the highest penetration rates in the region. Roughly 52 percent of the 55 million population enjoys the world wide web. The online environment is free and open, so there isn't any internet censorship of content in the area.
However, the African government voted against a UN bill to support more internet freedom globally in 2021. Therefore, some things might be threatened.
It's best to use a VPN in South Africa. Virtual private networks encrypt your internet traffic to/from the device and route it to a separate server. That maintains your anonymity and privacy online and makes it harder for government agencies and hackers to spy on you.
What's the best VPN for South Africa? Continue reading to find out!
1. Best VPNs for South Africa in September 2023
1.1 NordVPN – Best Overall VPN for South Africa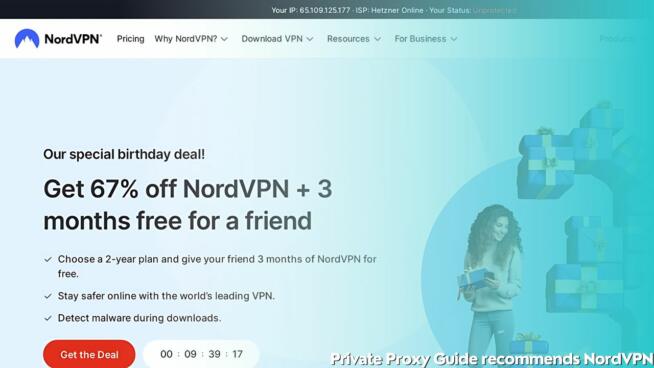 NordVPN has over 5,000 servers in 59 countries, and at least one is available in South Africa. You even get options to connect based on your requirements, such as video streaming, P2P file sharing, downloading, or anonymity.
In a sense, NordVPN doesn't hold data on its users. Therefore, there's no metadata about your browsing habits, server choices, or timestamps. The policy has actually thwarted attempts to hand over information to the authorities.
Since the company is located in Panama, it doesn't fall under the mandatory data retention laws. That means your information is protected at all stages.
The VPN works with all streaming services and lets you connect six devices simultaneously from one account. Therefore, you can share it with others or protect everything you own.
All the internet traffic is secured using 256-bit encryption. Plus, it features DNS leak protection and 2,048-bit SSL keys.
1.2 ExpressVPN – Fastest VPN for South Africa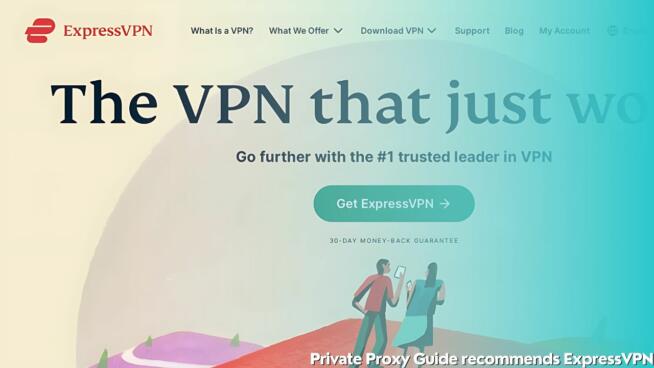 ExpressVPN is another great VPN because it offers fast speeds and combines it with military-grade encryption. The company has more than 3,000 servers in 94 countries, though none are directly in South Africa. Still, that shouldn't be a concern because you want to branch out and use geo-restricted content.
You don't have to worry about anonymity and privacy because ExpressVPN doesn't store user logs. However, it does claim to store metadata about your server choice, date of connection, and bandwidth used. Still, your individual IP address is hidden.
The virtual private network features 256-bit encryption and includes perfect forward secrecy and HMAC authentication. You also receive a kill switch, which is called a "network lock." That means your web traffic is temporarily halted whenever the connection unexpectedly drops.
It offers apps for iOS and Android, but it also works on Linux, macOS, and Windows operating systems.
1.3 Surfshark VPN – Best Budget VPN for South Africa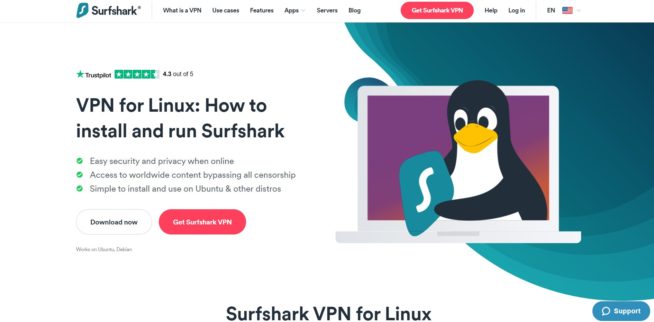 Surfshark has about 1,700 servers in over 60 countries, but none of them are located in South Africa. You get high speeds and amazing unblocking abilities, so it's suitable for live-streaming your region-locked content while abroad. Plus, there are no connection limits. Secure all devices simultaneously from one account!
Overall, the virtual private network takes security seriously. It features 256-bit encryption, a kill switch for all versions, and prevents IPv6, DNS, and WebRTC leaks to protect your online activities at all costs. You even get automatic malware scans and ad-blocking. The no-logs policy is strict and ensures that nothing is traced to you.
Use Surfshark on Windows, Linux, Android, iOS, and macOS products. You can even manually install it on network routers!
1.4 VyprVPN –

Secure VPN for

South Africa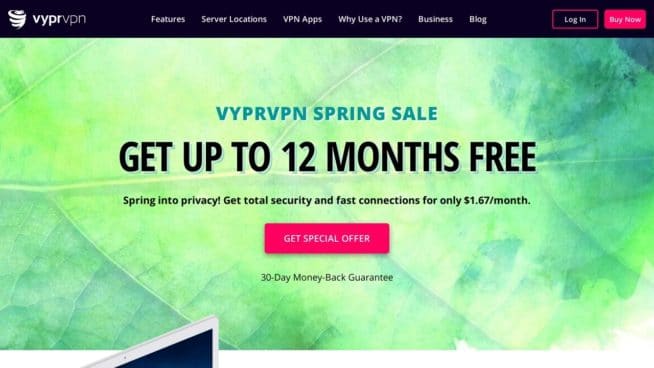 VyprVPN is another favorite for those who navigate the internet and want protection. It features proprietary technology to utilize the OpenVPN protocol. You also have SHA256 authentication, 256-bit encryption, and 2,048-bit RSA keys with no perfect forward secrecy.
The company owns and manages its data centers, which means it doesn't outsource or rent to third policies. It is in full control of the web traffic, which guards against attacks and reduces downtime.
There is an issue because VyprVPN retains its data, including your IP address, total byte numbers used, and more.
It has 700 servers spread throughout the world, but there's only one in South Africa. Still, you get iOS and Android apps and can use it on macOS and Windows operating systems. Plus, you can connect five devices simultaneously from one account!
1.5 CyberGhost – Safe VPN for South Africa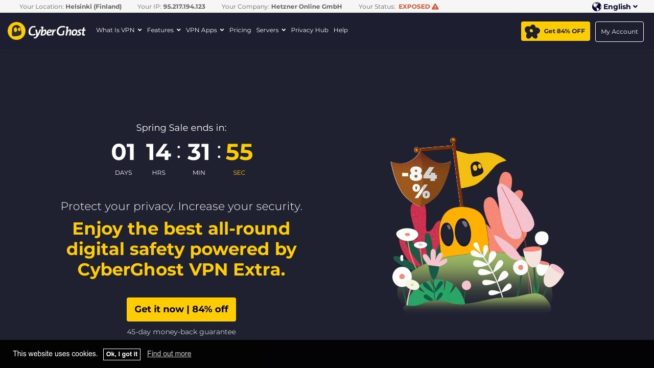 CyberGhost is likely to appeal to beginners because it's inexpensive, is easy to set up, and features strong encryption with decent speeds. The company is located in Romania, and it has a policy of not storing user data. However, there was a management shuffle recently because it was bought by an Israeli firm in the UK. Therefore, it might change its policies.
In a sense, CyberGhost has about 5,700 servers in 80 countries, and 10 of them are in South Africa. You also get 256-bit encryption that uses the OpenVPN protocol. It includes 2,048-bit RSA keys and MD5 HMAC authentication. There's an internet kill switch provided, too.
You can find apps for iOS and Android devices, but it also works on Windows, Linux, and macOS operating systems. One account covers seven products simultaneously!
2. FAQ
2.1 How Do You Use the VPN in South Africa?
Do you want to get an IP address outside South Africa while staying in the country? Follow these steps:
Choose an appropriate VPN service and select a plan that meets your needs.
Register for the service and pay.
Download the apps or software by following the instructions.
Clear your cache and cookies in your web browsers to remove location identifiers.
Restart the device.
Open your VPN and log in.
Choose a server from your preferred location's IP address.
Wait for the connection to be established, open your browser, and start surfing the internet.
If you live in South Africa and travel elsewhere, you may require a South African IP address. Here's what to do:
Follow steps one through six above.
Choose a server in South Africa and connect to it.
Wait for a few seconds to establish a connection.
Open your preferred browser and surf the web as normal.
2.2 Is It Legal to Use VPN Services in South Africa?
There are currently no laws against using a virtual private network in South Africa. While the internet is "free," more privacy is always a good thing. Plus, you might be relying on public WiFi hotspots while traveling, so a VPN is essential.
It's crucial to have a VPN established if you visit other countries, including Zimbabwe. It takes a different view on freedom of speech and might try to limit what you can do online.
2.3 Can You Access Online Banks in South Africa with a VPN?
Typically, online banking services encrypt your information by default. However, it's always best to secure it even more. VPNs are highly useful in this situation, especially if you must use free WiFi networks.
There should be no problems logging into a bank account while utilizing a VPN. In fact, you might avoid connectivity issues that try to lock you out when abroad.
2.4 Should You Use a Free VPN?
Some people might want to cut costs and use a free VPN service. However, you should know the truth before you do so.
Multiple free VPNs have been caught selling and mining user information. Plus, there will likely be bandwidth throttling, download caps, and fewer servers. Typically, these virtual private networks don't protect your privacy, either.
Even though you don't pay for the service, the company must monetize. Therefore, you might see tons of popups and advertisements. It's better to spend some money each month and protect yourself sufficiently.
2.5 Is a WiFi Hotspot Safe?
No, public hotspots are often unsafe, even for general browsing. It's impossible to determine who might be monitoring your online activities or what they could do with the information.
Generally, public networks aren't as secure, so they're prone to attacks. A knowledgeable hacker can easily spoof a hotspot connection, steal information, and leave without you knowing about it.
2.6 Does the ISP Know You're Using a VPN in South Africa?
Typically, the ISP has an idea you're using a virtual private network. It finds encrypted data traveling to a remote and secure server. However, it can't get much more than the timestamps and bandwidth used. Therefore, you're browsing anonymously and safely.
2.7 Does a VPN Prevent Identify Theft?
There are many ways for thieves to get personal information. A VPN can reduce the risk of ID theft, but it can't stop it altogether. Typically, the virtual private network encrypts the data so that it can't get intercepted. It also hides your IP address.
Make sure you're using strong passwords and checking the URL space to see the closed padlock for security.
3. Conclusion
South Africa isn't as bad about limiting your browsing experience online. Therefore, you should still be able to access social media and news outlets. However, things change all the time.
A virtual private network isn't just to get around viewing geo-restricted content. It also protects your privacy while you're online. Overall, the best VPN for South Africa is NordVPN because it has it all. Still, any of the VPNs on this list are suitable.
VPN Service


www.nordvpn.com
NordVPN
Review
Price: $11.95 $3.71/month
Servers: 5500+ in 59 countries
Simultaneous connections: 6
Jurisdiction: Panama
Payment: PayPal, AmazonPay, Crypto, Google Pay, Klarna
Torrenting: OK
Unblocks US Netflix: Yes
Dedicated IP: $70/yr
TrustPilot Score: 4,7/5
Money-back: 30 days
Extra: Double VPN, Obfuscated servers
Visit NordVPN »


www.expressvpn.com
ExpressVPN
Review
Price: $12.95 $8.32/month
Servers: 3300+ in 94 countries
Simultaneous connections: 5
Jurisdiction: British Virgin Islands
Payment: PayPal, Crypto, AliPay, Klarna,
Torrenting: OK
Unblocks US Netflix: Yes
Dedicated IP: Not provided
TrustPilot Score: 4,7/5
Money-back: 30 days
Visit ExpressVPN »


www.cyberghostvpn.com
CyberGhost
Review
Price: $11.99 $2.25/month
Servers: 6600+ in 89 coutrines
Simultaneous connections: 7
Jurisdiction: Romania
Payment: PayPal, Crypto
Torrenting: OK
Unblocks US Netflix: Yes
Dedicated IP: $51/yr
TrustPilot Score: 4,8/5
Money-back: 45 days
Visit CyberGhost »


www.surfshark.com
Surfshark
Price: $11.95 $2.49/month
Servers: 3200+ in 65 coutrines
Simultaneous connections: Unlimited
Jurisdiction: British Virgin Islands
Payment: PayPal, Crypto, Google Pay, Amazon Pay
Torrenting: OK
Unblocks US Netflix: Yes
Dedicated IP: Not provided
TrustPilot Score: 4,3/5
Money-back: 30 days
Visit Surfshark »


www.purevpn.com
PureVPN
Review
Price: $9.60 $3.33/month
Servers: 6500+ in 140 coutrines
Simultaneous connections: 10
Jurisdiction: Hong Kong
Payment: PayPal, Credit Cards
Torrenting: OK
Unblocks US Netflix: Yes
Dedicated IP: $35.88/yr
TrustPilot Score: 4,7/5
Money-back: 31 days
Visit PureVPN »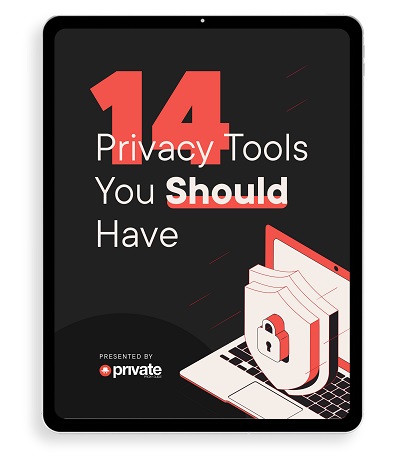 Learn how to stay safe online in this free 34-page eBook.