World of Warcraft, widely referred to as WoW, is a popular real-time, multi-player, online game. The fantasy-themed game was released by Blizzard Entertainment in November 2004 and is connected to an entire gaming universe. Blizzard released the very first game in the Warcraft universe in 1994.
After the 2004 release, the game rose in popularity, leading to the entire World of Warcraft universe spanning another eight expansions.
Those who love concepts similar to works by J.R.R Tolkien and C.S Lewis will find World of Warcraft to be an appealing strategy game. The game is set in Azeroth, a vast world populated by dragons, dwarves, elves, and trolls. This is the ideal game for high-fantasy lovers who enjoy playing with others from a massive online community.
People from all over the world meet up in a virtual space to meet friends and have a good time in an imaginary world. Subscribers to World of Warcraft have grown significantly over the years. It holds the title of the highest-selling PC game to ever drop on the gaming market. However, not everyone can enjoy the game.
World of Warcraft was initially released in North America and Australia. The game was then released in Europe in 2005. Today, the popular game is accessible to many players from various regions, but not everyone is so lucky.
The game may not be available in some counties because of government censorship. Also, Blizzard Entertainment might choose not to support players from a particular geographical location. Luckily, some VPNs can help players access World of Warcraft from anywhere.
1. What Is a VPN?
A Virtual Private Network (VPN) is a service that gives users anonymity and security online. A VPN conceals the user's IP address so they can appear to connect from a different location.
Most VPN users are looking to protect their online presence from threats such as being tracked and from attackers hijacking connections to get access to personal data. VPNs act as mediators between the server and your computer, adding their own route of communication and encryption through its servers.
Moreover, VPNs send your data through a tunnel, hiding it from potential hijackers. The virtual network gives another layer of encryption to the customer's communication, boosting security.
2. Best VPN for World of Warcraft 2023
If you are living in a region that does not support World of Warcraft, your best bet to access the game is by using a VPN. A virtual private network will show players as being located in just about any geographical location. The player will be able to access restricted content and servers to enter World of Warcraft.
Since a VPN sets up encryptions to hide a connection, the user's online presence will be hidden from prying eyes. While playing World of Warcraft, if anyone is monitoring or trying to block your connection, they won't see your online activity.
While there are numerous VPNs on the market, a selected few works best for World of Warcraft.
2.1 NordVPN – Best Overall VPN for World of Warcraft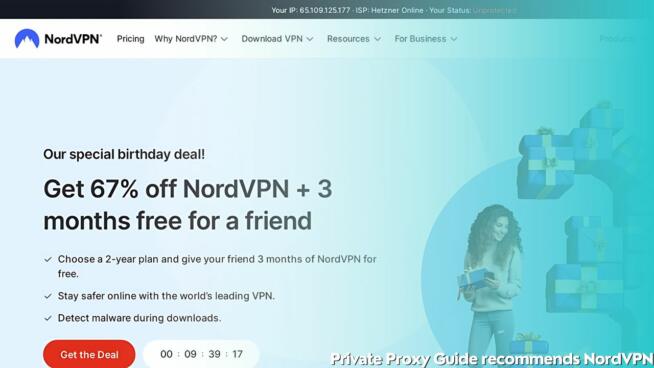 NordVPN, a Panama-based service, is one of the most secure and trusted virtual private networks. With NordVPN's fast connection speed, it's the best overall VPN to accommodate World of Warcraft games. Privacy protection for users is among the best in the market of VPNs.
NordVPN offers several monthly payment packages, but they offer a free trial. The free 30-day trial period is risk-free, and users can access all the features.
What NordVPN Offers:
Servers in 60 countries with more than 5000 servers.
Incredible speed, which is perfect for supporting PC games (such as World of Warcraft)
Customers' data are secure with next-generation encryption.
The no-log policy ensures that the user's private data is not collected, tracked, or shared.
Next-generation encryption is offered for mobile devices to provide security on the go.
There are dedicated IP addresses for single-person use.
Trackers, ads, and malware are blocked before they can damage your device.
2.2 ExpressVPN – High-speed VPN for World of Warcraft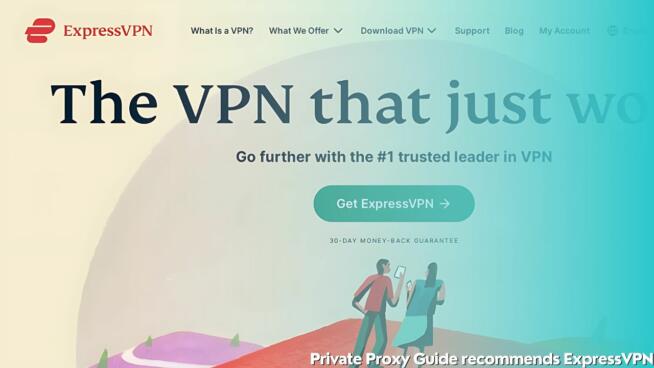 This VPN service is one of the most popular VPNs due to its compatibility with many devices and its vast number of server locations. The service is offered by Express Technologies Ltd, a company registered in the British Virgin Islands. ExpressVPN is a legitimate service with more than 2000 servers in 160 countries.
Millions of subscribers use this service to enjoy open, safe access to the virtual world. The VPN's connection speed is fast enough to keep World of Warcraft running seamlessly. ExpressVPN is a paid service with a monthly subscription fee. However, users can take advantage of a 30-day free trial.
What ExpressVPN Offers:
Server locations in more than 150 countries. Users have no limitations and can switch as often as they like.
Stream content from blocked and censored websites all over the world (even while traveling)
Browse any sight incognito.
ExpressVPN masks IP addresses, making it perfect for accessing World of Warcraft from regions where the game is not supported.
Provides apps compatible with multiple devices including iOS, Windows, Mac, Android, smart TVs, game consoles, and more.
Live chat support is available 24/7.
2.3 CyberGhost – Safe VPN for World of Warcraft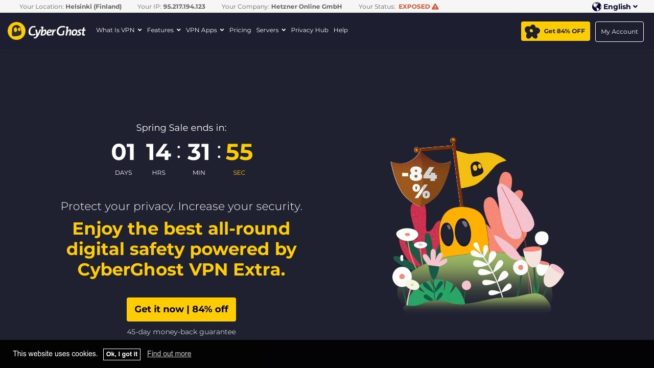 CyberGhost, a Romanian-based service, is another trusted and secure VPN. Its easy-to-use interface makes it perfect for users who are beginners when it comes to World of Warcraft and VPNs. This service's broad server coverage and fast connection make it suitable to access gaming hotspots globally.
The VPN can is used across multiple devices including Mac, Linux devices, iOS, gaming consoles, Android, routers, and smart TVs. There is more than one subscription option, but CyberGhost offers a 45-day risk-free money-back guarantee.
What CyberGhost Offers:
CyberGhost provides over 6000 servers in more than 88 counties
Unlimited bandwidth with reduced buffering and slow loading times.
Works with popular streaming platforms.
User-friendly app, which is best for beginners.
Offers one of the widest range of servers.
Secured Wi-Fi connection.
Customer support is available 24/7.
2.4 PrivateVPN – User-friendly VPN for World of Warcraft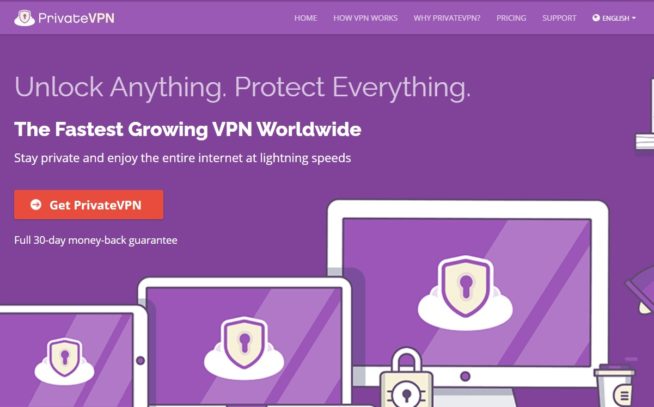 PrivateVPN is a small server network compared to other virtual private networks. It only has about 200 servers in 63 countries. However, this service is well-known and trusted to provide speedy, secure access. Its reliability and speed make it great for World of Warcraft and other online games.
This VPN is affordable, and offers several payment plans to accommodate the buyer's budget. PrivateVPN offers a seven-day free trial for users to experience all the features before committing to further payments.
What PrivateVPN offers:
One of the fastest server providers. Suitable speed to use with online games, including World of Warcraft.
It is reliable and secure.
Enhanced features for torrenting.
Provides a VPN kill switch that secures data in case the VPN loses connection. If a connection drops, the kill switch stops internet access until the link is restored.
2.5 PureVPN – Secure VPN for World of Warcraft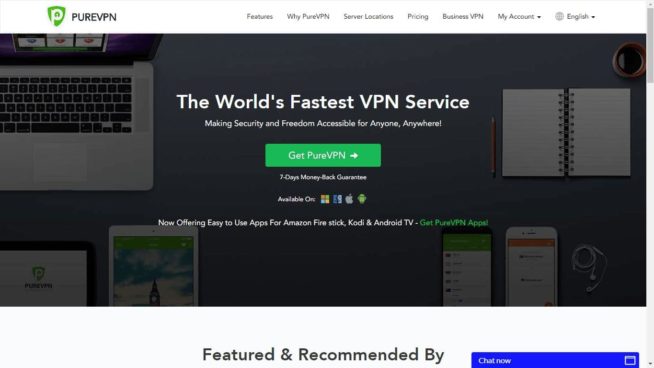 This VPN service is based in the British Virgin Islands. It is one of the best virtual private networks for gaming, offering over 6500 servers in 78 countries. Users can make up to 10 simultaneous connections.
PureVPN has easy-to-use apps and has one of the fastest connection speeds on almost every server, which accommodates online games such as World of Warcraft.
Military-grade encryption makes PureVPN secure, giving users peace of mind regarding their private data. It's also one of the cheapest options when it comes to VPNs.
What PureVPN Offers:
Top-notch security and privacy. The military-grade algorithm makes it extremely difficult to crack.
Great speed on global servers.
Supports port forwarding, which permits remote devices and servers online to access devices on a restricted network.
Unproblematic when unblocking various streaming platforms.
Free trial to access all the features before committing.
3. Frequently Asked Questions
3.1 Are there risks when using a free VPN to access World of Warcraft?
The best VPNs that are compatible with World of Warcraft are paid services. These are VPNs created by legitimate companies that work to ensure your safety on the internet. Free VPNs are unsecured networks that leave you vulnerable to privacy threats. You can easily be monitored and left prone to hackers. Use free VPNs at your own risk.
3.2 Can you be banned from Word of Warcraft for using a VPN?
While World of Warcraft creators, Blizzard Entertainment, doesn't outright prohibit the use of VPNs, they don't encourage it either. VPNs are not explicitly illegal. However, a user can get banned if using a VPN to bypass their terms of service.
3.3 How do you use a VPN with World of Warcraft?
Using any VPN with World of Warcraft is easy, whether you simply want to protect yourself online or if your IP is banned. When you find the right VPN for you and get a subscription, download the application.
Once the VPN app is installed you can open it on your device. Adjusting a few settings such as changing your protocol to IKEV2 (Internet Key Exchange version 2) or WireGuard will give you a suitable speed for World of Warcraft.
After your settings are adjusted, connect to your VPN server. With the VPN running in the background, you're ready to play World of Warcraft without restrictions.
4. Bottom Line
World of Warcraft is a game that many would love to experience. However, due to geographical restrictions, people in certain areas are not able to enjoy the fantasy world.
Fortunately, there is a vast market of VPNs that allows people to access the game. These services enable people worldwide to connect to restricted servers, so no one misses out on a movement no matter where they live.
VPN Service


www.nordvpn.com
NordVPN
Review
Price: $11.95 $3.71/month
Servers: 5500+ in 59 countries
Simultaneous connections: 6
Jurisdiction: Panama
Payment: PayPal, AmazonPay, Crypto, Google Pay, Klarna
Torrenting: OK
Unblocks US Netflix: Yes
Dedicated IP: $70/yr
TrustPilot Score: 4,7/5
Money-back: 30 days
Extra: Double VPN, Obfuscated servers
Visit NordVPN »


www.expressvpn.com
ExpressVPN
Review
Price: $12.95 $8.32/month
Servers: 3300+ in 94 countries
Simultaneous connections: 5
Jurisdiction: British Virgin Islands
Payment: PayPal, Crypto, AliPay, Klarna,
Torrenting: OK
Unblocks US Netflix: Yes
Dedicated IP: Not provided
TrustPilot Score: 4,7/5
Money-back: 30 days
Visit ExpressVPN »


www.cyberghostvpn.com
CyberGhost
Review
Price: $11.99 $2.25/month
Servers: 6600+ in 89 coutrines
Simultaneous connections: 7
Jurisdiction: Romania
Payment: PayPal, Crypto
Torrenting: OK
Unblocks US Netflix: Yes
Dedicated IP: $51/yr
TrustPilot Score: 4,8/5
Money-back: 45 days
Visit CyberGhost »


www.surfshark.com
Surfshark
Price: $11.95 $2.49/month
Servers: 3200+ in 65 coutrines
Simultaneous connections: Unlimited
Jurisdiction: British Virgin Islands
Payment: PayPal, Crypto, Google Pay, Amazon Pay
Torrenting: OK
Unblocks US Netflix: Yes
Dedicated IP: Not provided
TrustPilot Score: 4,3/5
Money-back: 30 days
Visit Surfshark »


www.purevpn.com
PureVPN
Review
Price: $9.60 $3.33/month
Servers: 6500+ in 140 coutrines
Simultaneous connections: 10
Jurisdiction: Hong Kong
Payment: PayPal, Credit Cards
Torrenting: OK
Unblocks US Netflix: Yes
Dedicated IP: $35.88/yr
TrustPilot Score: 4,7/5
Money-back: 31 days
Visit PureVPN »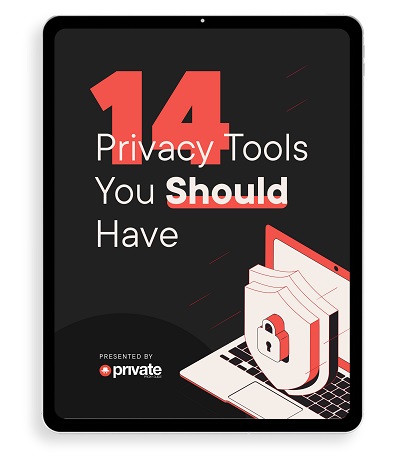 Learn how to stay safe online in this free 34-page eBook.