Years ago, work was considered to be a 9 to 5 in an office work setting. Because the working environment has evolved into virtual meetings, traveling abroad, and working from home, it is vital to have an internet network that can accommodate all your needs. Some countries have censorship on internet usage, which prevents you from doing the simple task of searching for a job with apps such as LinkedIn. A secure and versatile VPN is needed to accomplish those simple tasks to utilize the internet to its full potential. In this article, you will find the best VPNs for reasons for having VPNs, Indonesia, and the best gaming VPN.
1. Top 10 Reasons VPNs are Needed in Indonesia
Indonesia Internet Censorship – There is a $14 billion censorship system in Indonesia. A VPN is needed to encrypt your internet traffic from the government.
Some Apps May Not Work in Indonesia – apps such as Facebook, WhatsApp, and Instagram and having a VPN allows you to access your favorite apps.
Indonesia's Massive Internet Surveillance Network – the Indonesian government can monitor all internet communication via software called FinFisher. Having a VPN provide the privacy you need with surfing the web.
Indonesia's Version of Five Eyes – Indonesia is not linked to the Five Eyes Surveillance. However, the spinoff version, Our Eyes Initiative, engages in international supervision and monitoring.
Internet Activity Can Have Devastating Consequences – Indonesia's defamation laws are highly valued. Having a VPN to protect your Freedom of Speech will prevent you from facing the consequences in the end.
Helps to Maintain Your Privacy When Torrenting – jail time is not likely for torrenting. Still, to protect you from copyright laws, VPNs give you a different IP address keeping your identity separate from your torrents.
VPNs Let You Circumvent ISP Throttling and Sites Blocked – ISPs control your internet speed and sites visited. The ISP can either slow down or block streaming services such as Netflix. Using a VPN enables you to view those sites.
Widen Your Streaming Options – Netflix, Hulu, and other streaming sites are blocked in Indonesia. Having a VPN provides accessibility in the US, UK, Canada, and other countries' massive streaming libraries.
Workplace Internet Filters Not Affected Against VPNs – VPNs allow you to bypass the censors created by your workplace.
Protection in Public for Wi-Fi Usage – hackers, can compromise public Wi-Fi. VPNs protect your data while using the internet in public.
2. Best VPN for Indonesia 2021
2.1 NordVPN – Best Overall Indonesia VPN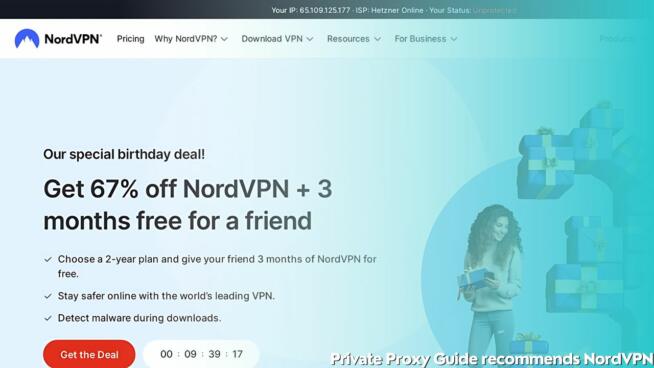 NordVPN is the best VNP for speed and privacy. NordVPN offers a connection speed of 6730+ Mbps, over 5,100 VPN servers in over 60 countries, a password manager, and file encryption with cloud, to name a few features.
With Nord, you can have one account connecting six devices providing added protection for yourself, those in your household, and your friends. Nord can also be used for your tablet, phone, router, smart TVs, and laptop. With a password manager, you can store, access, and organize your passwords to sync for all devices, store notes and credit cards, and have complex passwords.
File encryption allows you to store and encrypt files securely with a storage capacity of 10 GB, and it can be done efficiently by dragging and dropping a file. Your data is automatically backed up. The Nord streaming feature provides no limit on bandwidth, ISP throttling, 24/7 customer support, and worldwide access with thousands of servers connecting in 60 countries without interruption.
There is an automatic kill switch if the VPN connection is lost, CyberSec technology that protects you from accessing malicious and dangerous websites, and you have a secure connection with AES 256-bit encryption that protects the privacy of your data from cybercriminals. The quick-connect and blazing speeds from Nord allow connections to over 5100 ultra-fast VPN servers. Privacy is an integral part of everyone's life. That is why Nord has a strict no-log policy, IP protection, and private access while online.
2.2 ExpressVPN – Fastest VPN for Indonesia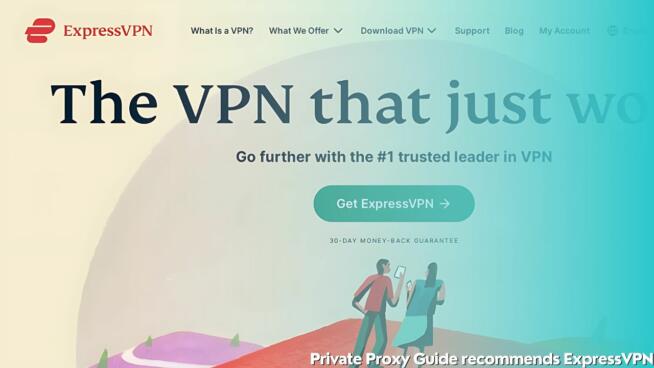 Ranked as number one in Indonesia for the best premium VPNs, ExpressVPN is the largest VPN service that aims to deliver a dynamic online privacy and security service that protects you while surfing the web. A different IP address provides you with added protection against cyber criminals every time you connect to a server. Government agencies can restrict the content you view, making your browsing experience pointless. Some people like the accessibility of browsing the internet in public areas like coffee shops. Unfortunately, using public Wi-Fi connections can put you at risk of being hacked.
In countries such as America, Europe, Asia Pacific, Middle East, and Africa, ExpressVPN offers lightning-fast streaming speeds in over 3,000 VPN servers in 160 locations and 94 countries, giving you the experience of working anywhere. Are you worried about surveillance? OpenVPN is constantly updated to avoid surveillance, and ExpressVPN has no data retention laws and a gold standard with its software. Operating systems such as Windows, iPhone, iPad, Android, Lightway VPN Protocol, Linux, Chrome Extension, Edge Extension, Server Location, Mac, Routers, and Firefox Extension provide award-winning apps for encryption and leakproof identities that are best in the class.
ExpressVPN continues to revolutionize and illustrate consideration from details provided by its users. Streaming needs are pushed to their limits to deliver high-speed services from Facebook to Peacock. Privacy is an essential concern for users, which is why ExpressVPN does not collect activity or log connections because all data is removed every time you reboot your system.
2.3 IPVanish – Indonesia
VPN With Many Locations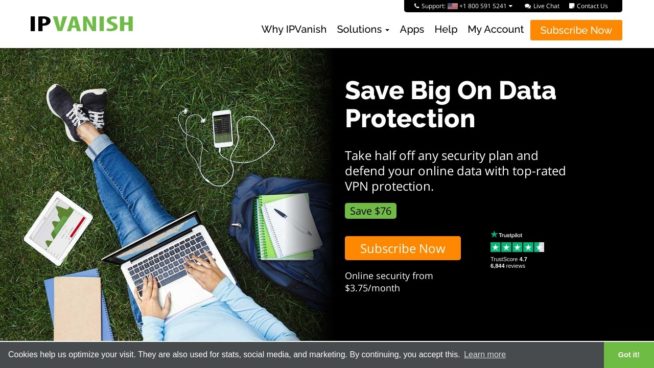 There are at least 25 connectable devices in a household, and having a VPN that providers support for multiple devices is by far the best, hands down. IPVanish provides unlimited devices to connect to its servers. With over 1,300 servers in over 55 countries, IPVanish is the best VPN for multi-device support. Knowing your privacy is automatically protected, IPVanish allows you to be online anonymity cannot track your internet footprints
.
With secure access and advanced encryption, you can have access anywhere and safeguards for protecting your data. IPVanish has improved its network by updating its data centers worldwide, which were continuous evaluations that helped with customers' demands.
2.4 CyberGhost – Safe VPN for Indonesia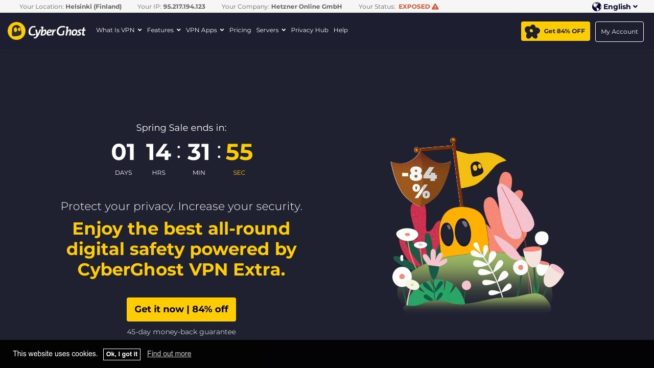 Are you looking for a high-grade VPN that can encrypt data by using AES-256? AES-256 is standard for encrypting data via the internet. CyberGhost uses AES-256, which is military-grade encryption allowing you to browse online anonymously and bypass firewalls. CyberGhost is a top-rated VPN with over 7,509 servers. By operating outside of the government watchdog and other surveillance agencies, CyberGhost has no retention on data laws. With CyberGhost, you have access to 40 servers 35 streaming services such as Amazon Prime, Hulu, Disney+, and Netflix, to name a few.
No need to worry about your browsing footprint because CyberGhost does not record your VPN server connections, websites you have accessed, the duration of each session, the IP address, or bandwidth usage. You can connect up to seven devices such as gaming consoles, smart TVs, routers, Windows, Mac, iOS, and Linux for an ultimate safeguard against unwanted threats.
OpenVPN uses codes to analyze for possible vulnerabilities. Since OpenVPN is constantly improving, there is less likely that you will be in harm's way for being hijacked by surveillance agencies and providing versatility, which is excellent security, performance, and speed.
2.5 Surfshark VPN – Best Budget VPN for Indonesia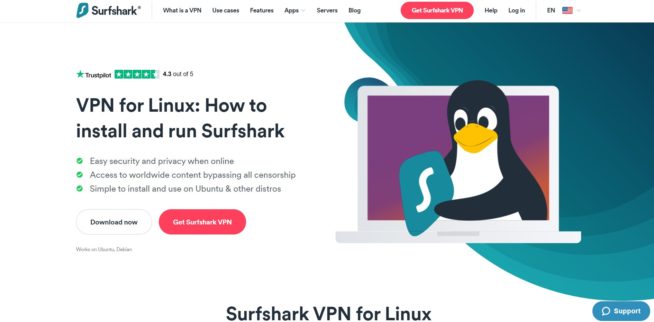 Surfshark is the best VPN when it comes to pricing. With multiple platform support, no logs, and multi-hop connections, Surfshark received five stars for its security and privacy. Surfshark's privacy and security have a strong encryption tunnel letting users hide from the internet's prying eyes.
With the multi-hop connection, users have the option of routing through two consecutive VPN servers. This network has over 3,200 servers in over 65 countries worldwide, offering it a large footprint for the VPN world. With connectivity for operating and gaming systems, smart TVs, and browsing networks, Surfshark provides flexibility for all your internet needs. The excellent speed provides you with fast connections without the wait time.
How often have you been surfing the web only to find that the content you are interested in is loaded with ads? Well, worry no more because Surfshark has the CleanWeb feature that blocks ads and trackers.
3. Best Gaming VPN for Indonesia
For all the gamers out there, ClearVPN is the best for your gaming needs in Indonesia. With ClearVPN, you can upgrade Windows, Android, iOS, and macOS to maximize your online gaming experience. ClearVPN has encryption and privacy connection for any platform using an AES-256 industrial-grade encryption service that provides the best speed. Personalization is made easy by allowing you to manually choose the VPN you want by offering shortcuts that work for you. ClearVPN is an easy-to-use, hassle-free VPN that can connect six devices simultaneously.
Although this article gave the top-rated VPNs in Indonesia, ultimately, the choice is yours. It is essential to consider these considerations: what is the purpose of your internet browsing, how many devices you have to connect to the VPN and are you surfing from a country that has censorships. With those considerations, you will choose the best VPN that meets all your browsing needs.
VPN Service

www.nordvpn.com
NordVPN
Review
Price: $11.95 $3.71/month Servers: 5500+ in 59 countries Simultaneous connections: 6 Jurisdiction: Panama Payment: PayPal, AmazonPay, Crypto, Google Pay, Klarna Torrenting: OK Unblocks US Netflix: Yes Dedicated IP: $70/yr TrustPilot Score: 4,7/5 Money-back: 30 days Extra: Double VPN, Obfuscated servers Visit NordVPN »

www.expressvpn.com
ExpressVPN
Review
Price: $12.95 $8.32/month Servers: 3300+ in 94 countries Simultaneous connections: 5 Jurisdiction: British Virgin Islands Payment: PayPal, Crypto, AliPay, Klarna, Torrenting: OK Unblocks US Netflix: Yes Dedicated IP: Not provided TrustPilot Score: 4,7/5 Money-back: 30 days Visit ExpressVPN »

www.cyberghostvpn.com
CyberGhost
Review
Price: $11.99 $2.25/month Servers: 6600+ in 89 coutrines Simultaneous connections: 7 Jurisdiction: Romania Payment: PayPal, Crypto Torrenting: OK Unblocks US Netflix: Yes Dedicated IP: $51/yr TrustPilot Score: 4,8/5 Money-back: 45 days Visit CyberGhost »

www.surfshark.com
Surfshark
Price: $11.95 $2.49/month Servers: 3200+ in 65 coutrines Simultaneous connections: Unlimited Jurisdiction: British Virgin Islands Payment: PayPal, Crypto, Google Pay, Amazon Pay Torrenting: OK Unblocks US Netflix: Yes Dedicated IP: Not provided TrustPilot Score: 4,3/5 Money-back: 30 days Visit Surfshark »

www.purevpn.com
PureVPN
Review
Price: $9.60 $3.33/month Servers: 6500+ in 140 coutrines Simultaneous connections: 10 Jurisdiction: Hong Kong Payment: PayPal, Credit Cards Torrenting: OK Unblocks US Netflix: Yes Dedicated IP: $35.88/yr TrustPilot Score: 4,7/5 Money-back: 31 days Visit PureVPN »