Social media accounts are typically targeted during political unrest in Turkey. With that, the frequency of these shutdowns is increasing. WhatsApp, YouTube, Twitter, and Facebook were the top social networks blocked by ISPs during the latest internet censorship case. However, it's possible to bypass the blocks if you have a VPN.
If you're traveling to or live in Turkey, it's crucial to use a VPN. The Virtual Private Network encrypts your device data and internet traffic, routing it through a server that you choose.
When the VPN is enabled and connected to the country, users can unblock restricted websites and apps. ISPs implement the blocks for government authorities, but they can't determine the final destination of the traffic or what it contains.
1. Best VPN for Turkey 2022
1.1 NordVPN – Best Overall Turkey VPN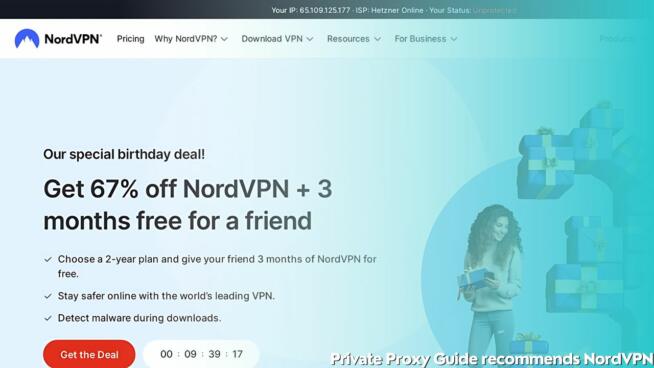 NordVPN is the top recommendation for VPNs in Turkey. It offers some of the best security features, including Double VPN, Tor over VPN, and anti-DDoS connections.
Plus, you can have six simultaneous connections for a low price.
You're sure to appreciate that NordVPN is log-less and based primarily in Panama. This means it goes far past the reach of government agencies. That way, you can also unblock streaming services with an anti-VPN feature.
Ultimately, NordVPN has eight VPN servers in Turkey from one location. With over 5,200 servers worldwide, you can change your IP address to any of them.
1.2 Surfshark VPN – Best Budget VPN for Turkey

Surfshark is a budget-friendly VPN that runs more than 3,200 servers in over 60 countries. Still, you don't get a dedicated IP address. Therefore, you can get a low-latency connection regardless of where you are.
Plus, it's fast enough so that you can stream live videos with little buffering and can unblock majorly locked platforms, such as Netflix. The best thing here is that there's no connection limit, so you can secure all of your devices on one account!
This VPN focuses on security and features 256-bit AES encryption. You also get an auto-kill switch, protection from IPv6 leaks, malware scanners, and an ad-blocker.
With the NoBorders feature, you may bypass web blocking that happens frequently in Turkey. Plus, the company never logs personal information that might identify you.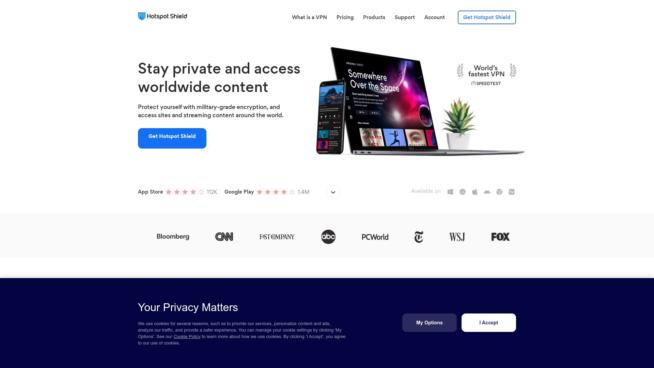 Hotspot Shield offers reliable and fast connection speeds because it has over 3,000 servers and 20 virtual IP locations. That means you can change your IP address and get the best streaming and viewing pleasure, regardless of where you are!
With that, you're sure to appreciate that the service is pretty good at bypassing local restrictions. You can also beat web-filtering from the Turkish government to access Netflix, Amazon Prime Video, and BBC iPlayer when you're abroad.
Plus, you can have up to five connections at the same time. This means you can protect every device you often use.
This service also has tons of security features, such as protection from IPv6 and DNS leaks, 256-bit encryption, and an auto-kill switch. That way, all traffic is stopped if you suddenly lose your connection.
Ultimately, you may connect automatically when using an unsafe or unknown Wi-Fi network.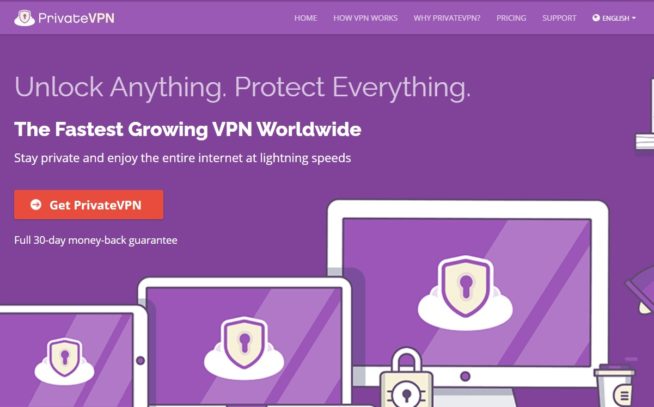 PrivateVPN is a newer VPN option, but it's risen through the ranks fast to become one of the top choices. It focuses more on quality instead of quantity. When judging it based on encryption, digital privacy, and speed, it's a great choice.
It can easily unblock HBO, Netflix, Hulu, and many other websites.
However, PrivateVPN doesn't offer an expansive server network as some of the providers listed here. There are about 80 servers in 56 locations, and one of those is Turkey. On top of that, though, the provider doesn't store user data and encrypts all web traffic with 128- or 256-bit encryption, depending on your preferred protocol.
1.5 VyprVPN –

Safe VPN for

Turkey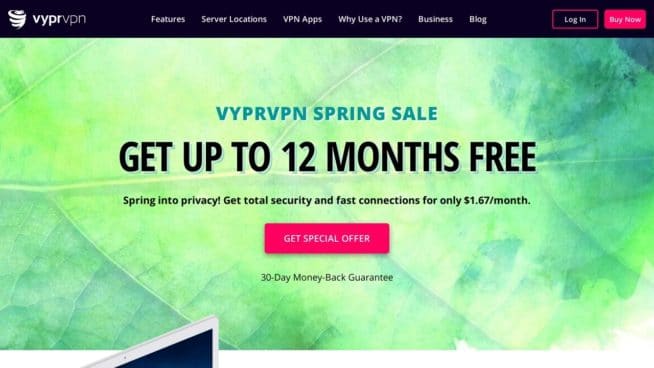 VyprVPN was targeted by the Turkish authorities and tried to shut it down. However, it is still operating as usual from within this country.
In fact, VyprVPN is one of the few options that owns its physical server infrastructure and doesn't rent space from another entity. Therefore, the connections are fast and private.
You're sure to appreciate that VyprVPN utilizes 256-bit AES encryption and includes features like DNS protection. The Chameleon scrambling technology (available for an added fee) offers more layers of security so that the connection stays hidden.
Right now, this company offers over 700 servers worldwide, with one in Turkey, and has more than 300,000 IP addresses available.
2. Using a VPN in Turkey – A Guide
Now that you know the best VPNs available in Turkey, it's time to make a decision. Reading short reviews about each service can help, but you may also wonder how to set up and use your VPN once you choose the right provider. Here are the steps to take:
Choose a provider/plan that fits for you.
Sign up on the official website and register with a valid credit card.
Download the appropriate apps to your device. Installation should be automatic.
Restart every device once the installation is finished.
Open the right VPN apps and sign in using your login information. Choose a service in the location you want.
There should be an indication of the successful connection in the taskbar of the laptop or on your smartphone screen. This shows that the internet connection is private and encrypted.
3. FAQ
Is It Illegal to Download Torrents in Turkey?
Technically, no. Torrenting in Turkey is allowed, but if you download copyrighted material (piracy), it is illegal.
Most popular torrent trackers are blocked in the country. Therefore, you require a VPN to access them.
With that, some users claim that ISPs send a warning message to any customers downloading copyrighted materials. If you're a repeat offender, the ISP throttles your bandwidth for a while. Still, anti-piracy laws aren't often enforced.
Is the VPN Truly Private?
If you use a reputable provider, yes; the VPN is private. There's an encrypted tunnel between the device you use and the VPN server, which means third-party entities can't spy on the connection. Make sure that the VPN doesn't keep logs of your activities online. (The ones listed here do not).
Are VPNs Illegal in Turkey?
No, it is not illegal to use a VPN in Turkey. Though the country has taken steps to block access to VPN services recently, you cannot get in legal trouble for using one. With that, there haven't been reports of people charged with crimes or arrested simply because they used a VPN.
However, what you do in Turkey while online and connected to the VPN could be subject to the regulations and laws of the country. Please do not break the law when using a VPN, even though it's intended to hide online activities.
Should You Use a Free VPN in Turkey?
VPNs are there to mask your identity, and the free ones are often a poor choice because they don't offer the security and web safety you want. Therefore, you could get a nasty surprise if you use a free VPN.
Practically, free VPNs use weaker encryption standards and regularly throttle a person's bandwidth. With that, they don't have large server networks available. Ultimately, streaming videos and accessing financial services are just beyond their capacity.
Some free VPN providers willingly infect host devices with malware without notifying the user. They then sell the information to third-party entities.
However, if you find a VPN provider offering a free trial, this is not the same as a forever-free VPN company. Go ahead and try it out for free and then choose to pay if you like the service!
Can You Safely Blog in Turkey? How?
Attempting free speech online or even criticizing the government lightly could put you in jail. This is a hugely troubling issue and indicates that the government focuses on totalitarian instincts. Still, all hope isn't lost.
You can blog safely in Turkey if you erase your digital footprint when writing and publishing your thoughts. The process requires prudence, and you must be careful because there are serious ramifications.
The web is very powerful, and the Turkish authorities know this. Use a VPN for everything you do online, and you are more likely to be safe.
Is Video Chatting Blocked in Turkey?
No, Turkey has not completely blocked VoIP communications, such as video chat and online voice. However, the country is notorious for routinely blocking full apps and websites that might be used for video chat. These include Skype, Facebook Messenger, and WhatsApp.
If you find that you're unable to chat with family or friends on your favorite apps and websites, it might be currently blocked. You can get around that by having a VPN and using it for your internet connection.
4. Conclusion
Any of the five VPNs listed earlier are excellent for those living in Turkey or visiting for a short period. However, NordVPN is the top choice. Though the desktop app could take time to connect, it offers excellently fast speeds and a no-log privacy policy.
The speeds are fast enough for streaming, so you can watch videos and whatever else you want to do. Though there is no free trial, you do get a 30-day guarantee, so if there's a problem, you get your money back with no questions asked!
VPN Service


www.nordvpn.com
NordVPN
Review
Price: $11.95 $3.71/month
Servers: 5500+ in 59 countries
Simultaneous connections: 6
Jurisdiction: Panama
Payment: PayPal, AmazonPay, Crypto, Google Pay, Klarna
Torrenting: OK
Unblocks US Netflix: Yes
Dedicated IP: $70/yr
TrustPilot Score: 4,7/5
Money-back: 30 days
Extra: Double VPN, Obfuscated servers
Visit NordVPN »


www.expressvpn.com
ExpressVPN
Review
Price: $12.95 $8.32/month
Servers: 3300+ in 94 countries
Simultaneous connections: 5
Jurisdiction: British Virgin Islands
Payment: PayPal, Crypto, AliPay, Klarna,
Torrenting: OK
Unblocks US Netflix: Yes
Dedicated IP: Not provided
TrustPilot Score: 4,7/5
Money-back: 30 days
Visit ExpressVPN »


www.cyberghostvpn.com
CyberGhost
Review
Price: $11.99 $2.25/month
Servers: 6600+ in 89 coutrines
Simultaneous connections: 7
Jurisdiction: Romania
Payment: PayPal, Crypto
Torrenting: OK
Unblocks US Netflix: Yes
Dedicated IP: $51/yr
TrustPilot Score: 4,8/5
Money-back: 45 days
Visit CyberGhost »


www.surfshark.com
Surfshark
Price: $11.95 $2.49/month
Servers: 3200+ in 65 coutrines
Simultaneous connections: Unlimited
Jurisdiction: British Virgin Islands
Payment: PayPal, Crypto, Google Pay, Amazon Pay
Torrenting: OK
Unblocks US Netflix: Yes
Dedicated IP: Not provided
TrustPilot Score: 4,3/5
Money-back: 30 days
Visit Surfshark »


www.purevpn.com
PureVPN
Review
Price: $9.60 $3.33/month
Servers: 6500+ in 140 coutrines
Simultaneous connections: 10
Jurisdiction: Hong Kong
Payment: PayPal, Credit Cards
Torrenting: OK
Unblocks US Netflix: Yes
Dedicated IP: $35.88/yr
TrustPilot Score: 4,7/5
Money-back: 31 days
Visit PureVPN »