Pokemon Go is a still very beloved game among people of all ages. When it debuted in 2016, it immediately stole the hearts of millions of people around the world. Today, this amazing game featuring small creatures known as Pokemon still holds a quite large global player base. However, recently, some updates and changes to the game limited certain features to people residing at certain locations, which sort of ruins the fun for many people who used to enjoy the game.
Many people who became limited in different features overnight decided to let go and quit the game, given they couldn't enjoy the game with the same passion as they could.
But, did you know that you don't have to get rid of the game in order to enjoy the full features that it offers? Thanks to powerful tools like Spoofers and VPNs, and a little tinkering you can enjoy the game like before.
One of the best ways to bypass the GEO restriction imposed by Pokemon Go developers is by subscribing to a good VPN service such as NordVPN, ExpressVPN, and other reliable VPN services, in combination with a reliable GPS spoofing app.
In this article, we're going to thoroughly detail how to spoof a Pokemon Go location in 2023 using these tools, and a little bit of tinkering on your phone and allow you to change location to the one that fully supports all the features of the game offers.
Spoofing your location will allow you to hunt for Pokemon in other countries, all while you're exploring your own localities. Continue reading to learn more about spoofing your Pokemon Go location and choose the best GPS Spoofers and VPN services.
1. Why Do You Need a VPN to Change Pokemon Go Location?
People still don't fully understand how Pokemon Go has built its infrastructure to trace your location. However, the safest guess is that it uses your IP address in combination with coordinates, which is why you need to use both GPS Spoofer and an IP-changing tool such as a VPN in combination.
Every time you log in to your account, the game will check whether your GPS coordinates correspond to your IP address and vice versa. And if it doesn't, you will come across problems and it'll be detected that you've spoofed your location, which may get you into trouble.
That's why it's important to use a VPN service in order to completely obscure your location. The game will think you're in a physically different location, and your virtual location will be compatible with your physical one thanks to the IP address provided by the VPN.
A VPN enables you to mask your IP address, which prevents the system from locating you or at least makes it enough difficult for you to enjoy the game without a problem. A VPN also allows you to stay safe while browsing the internet and playing online games, obscuring your location to hackers and other people who'd like to take advantage of your online presence, so we see the use of a VPN as an absolute win!
2. How to Properly Spoof Your Pokemon Go Location using a GPS Spoofer and a VPN?
Before we show you how to spoof your Pokemon Go location, it's important to note that based on the tools you decide to use, as well as which device you have, it'll be necessary to jailbreak or root your system. Once you root your phone, you'll likely lose the warranty on that phone.
Additionally, you may damage your system if it's performed wrong. Check guides on how to jailbreak or root your phone properly and take the following steps cautiously.
Step 1: Select a reliable VPN service. Below, we made a list of the best VPN services for Pokemon Go, so you can choose one among them. Our first choices are NordVPN and ExpressVPN for extra speed and security.
Step 2: Choose a GPS spoofing app. There are many apps on the market, but we also listed the 5 best GPS spoofing apps depending on the type of phone you're using – iOS or Android.
Step 3: Connect to any VPN server location where the Pokemon you want to get is possibly located.
Step 4: Download and install Pokemon Go.
Step 5: Play and have fun!
3. Best GPS Spoofers for Pokemon Go
As mentioned earlier, Pokemon Go uses your phone's GPS coordinates in order to detect where exactly you are for a better in-game experience. If you want to fully change your location, you will need a GPS spoofer. Check these five GPS spoofers below and choose the one that is the most suitable for your device.
3.1 Fake GPS Location (Android)
Price: Free
There are hundreds of Spoofing apps for Android. Some of them are available for free, while others are paid. Most of them require you to root your phone to get the best experience, but not Fake GPS Location by Lexa. It's one of the most popular GPS spoofers out there and it's incredibly easy to use.
| | |
| --- | --- |
| Pros | Cons |
| It is easy and straightforward to use | The paid option works on a subscription |
| It's free | It requires you to set everything up from scratch in case the app crashes |
| It works fast depending on the model you have | |
| Doesn't require you to root the phone | |
3.2 Dr. Fone (iOS)
Price: $9.95/month
Dr. Fone is one of the best apps you can have to spoof your location if you need to. That makes it ideal for all Pokemon Go players. It is a software toolkit, where you can either subscribe to a Virtual Location tool or purchase the entire package of different software.
It is easy to use and the app has a powerful feature that will allow you to simulate walking between different spots, which definitely helps fool the Pokemon Go GPS services. The interface is user-friendly and sleek, while the app is quite easy to use, so you won't have any problems accessing Pokemon Go even if you're not too tech-savvy.
| | |
| --- | --- |
| Pros | Cons |
| Sleek interface | Expensive pricing |
| Straightforward navigation | |
| It works in a way that keeps your data protected | |
3.3 Fake GPS Location Professional (Android)
Price: free and paid
If you're looking for a reliable and trustworthy app to spoof your location on Android, this is another great app developed by Just4FunUtilities. There's a free option, but most of the advanced spoofing features are available in the Pro version.
There are a lot of features worth mentioning. For example, you can change the GPS settings that will allow you to ensure your coordinates are accurate, as well as update the altitude. The app also successfully simulates movement, so that it fools the system to think you're actively moving while searching for Pokemon.
| | |
| --- | --- |
| Pros | Cons |
| Sleek appearance | Too many ads in the free version |
| Simulates movement | Some may find the pro version to be too expensive |
| You can tweak different GPS settings | |
| Easy to use | |
Fake GPS Location Professional on Android
3.4 iTools by ThinkSky (iOS)
Price: free and paid
iTools by ThinkSky is equipped with many tools which simplify the use of your iPhone. However, one of the most necessary tools you will need is its Virtual Location which allows you to simulate a different GPS location than your own and enjoy the benefits of playing Pokemon Go in a certain location.
It's quite simple to use, all you have to do is pin the location you want on the map interface and begin simulating your desired location. The best part of using this app is that even if the device disconnects from the server or system, you'll be able to save the chosen location, making it less risky from getting banned from playing Pokemon Go.
| | |
| --- | --- |
| Pros | Cons |
| Packed with various features | You may face some difficulties connecting to your PC and iTunes |
| Fast and reliable location simulation | The paid version is quite expensive |
| You're protected even if you disconnect | |
3.5 PGS Sharp (Android)
Price: free and paid
PGS Sharp is another Android-based app that won't require you to root your phone to use it. However, even if you did, it's okay because it'll work on both rooted and not rooted devices. It's reliable and allows you to quickly install the app, as well as activate the location you want to play at.
There's almost no chance to get detected and banned by the Pokemon Go developers. The user interface is sleek. You can also participate in the upgrades and improvements in the app's development by getting the beta key on the official website.
| | |
| --- | --- |
| Pros | Cons |
| Specific spoofer for Pokemon Go | The cooldown rules may be a bit annoying to some |
| You can customize a lot of things including walking speed | You have to use your PTC account |
| Teleportation feature | |
4. Spoofing the Pokemon Go Location on Your Device
As mentioned earlier, how you'll set your Pokemon Go location depends on which device you're using. Luckily, we wrote a guide for how to set it for both Android and iPhone users. Continue reading to learn how.
4.1 Android
Even though some apps on Android won't require you to root your phone to spoof your device location, many will require you to do so. Do it with caution so you don't lose your data and compromise your phone's system.
Step 1: Choose a VPN service that you'll use to connect to a server in a different location. You can choose a VPN service from our list below – we recommend NordVPN and ExpressVPN.
Step 2: Go to Google Play Store and install the GPS spoofing app of your choice. The PGS Sharp apk can be found on their official website.
Step 3: Navigate to Settings and tap on About Phone.
Step 4: Tap Build Number seven times for the phone to enter developer mode.
Step 5: Go back to Settings and click Developer Options
Step 6: Tick the checkbox on Mock Locations App. On some models, this text will go Allow Mock Locations
Step 7: Root your phone
Step 8: While rooting, download a module called Mock Locations and enable it.
Step 9: Log in to your VPN app once you install it and choose a virtual server on the location you'd like to play on. Connect on it
Step 10: Run Pokemon Go and play it.
4.2 iOS
As long as you jailbreak the device successfully, the spoofing process for your iPhone is more than simple. Follow the next steps to enable location spoofing on your iOS-running device.
Step 1: Pick your VPN provider of choice, subscribe, and install it on your iPhone.
Step 2: Jailbreak your device
Step 3: Once the jailbreaking process is complete, navigate to Cydia, your new app store which can be accessed with jailbroken devices.
Step 4: Download tsProtector, a tool that will allow you to hide the fact you had your phone jailbroken.
Step 5: Download and install an app that allows you to enable location spoofing, but ensure that both tsProtector and your spoofing app are running at the same time.
Step 6: Log in to your VPN app of choice and choose a server that matches the location you chose in your spoofing app.
Step 7: Run Pokemon Go and enjoy catching Pokemon!
5. Best VPN for Pokemon Go 2023
Pokemon Go has several ways to confirm your location. One of them uses your GPS coordinates to show you the Pokemon in your vicinity. However, it also checks your IP address to see whether your coordinates match your IP address location. That's why you'll also need a VPN to make sure you can play Pokemon Go without issues. Here are the 5 best VPNs for Pokemon Go.
5.1 NordVPN – Best Overall Pokemon Go VPN
Pricing: $4.99-7.99/month (12 months)
NordVPN is one of the most secure and reliable VPN services you can consider, not just for playing Pokemon Go, but also for everyday use and protection from malicious hacker activity as well as your ISP.
Its packages are fairly affordable and its internet connection is swift and uninterrupted, which is ideal for playing Pokemon Go. Thanks to thousands of servers around the world, it has a strong global presence so you can virtually appear in any part of the world. It's one of the best tools to have if you want to bypass different geo-restrictions.
Key Features:
5,400 VPN servers around the world where you can connect to play Pokemon Go
Strong encryption settings allow you to protect your online presence and privacy
Fast internet connection without interruptions
Advanced threat protection minimalizes DDOS attacks and other forms of cyber attacks.
A dedicated IP address bypasses all the geo-restrictions
Split Tunneling allows you to choose which apps need constant VPN protection and which ones are reliable
| | |
| --- | --- |
| Pros | Cons |
| Servers all around the world | Not all servers are equally reliable, which can hinder your Pokemon Go performance |
| Double VPN protection | |
| Super-fast | |
| Advanced security protection | |
5.2 ExpressVPN – Fastest VPN for Pokemon Go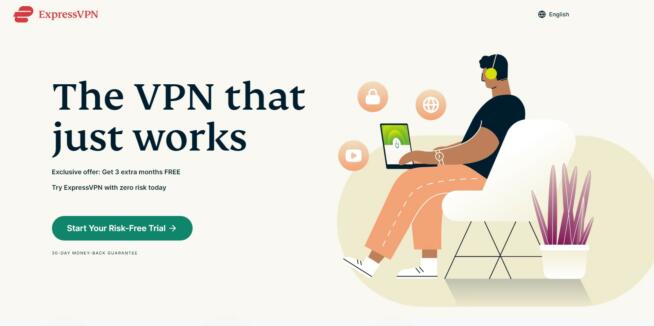 Pricing: $6.67/month (12 months)
ExpressVPN promises incredible internet speeds regardless of what location you're browsing on while maintaining and ensuring both your online security and privacy. Because of its blazing speeds, ExpressVPN is considered one of the fastest VPN service providers, making it ideal for Pokemon Go, and many other apps that impose geo-restrictions on their users.
Key Features:
Over 3,000 servers distributed across 94 countries
Blazing internet speeds ensure a seamless Pokemon Go experience
An advanced security policy with strong encryption algorithms that protect your privacy
No-logs policy which ensures no one can track your internet activities, including your ISP.
Available on multiple platforms so you can use it on a PC, tablet, phone, and many other smart devices
You can set it on up to 5 devices for a more comfortable online experience.
A dedicated IP address protects Pokemon Go developers from accessing your real location
Connects nearly at the speed of light
| | |
| --- | --- |
| Pros | Cons |
| Available in 94 countries | The subscription price can be too high for many people who play Pokemon Go |
| Cutting-edge AES-256-bit encryption | |
| Super-fast connectivity | |
| No-logs policy | |
5.3 Surfshark VPN – Best Budget VPN for Pokemon Go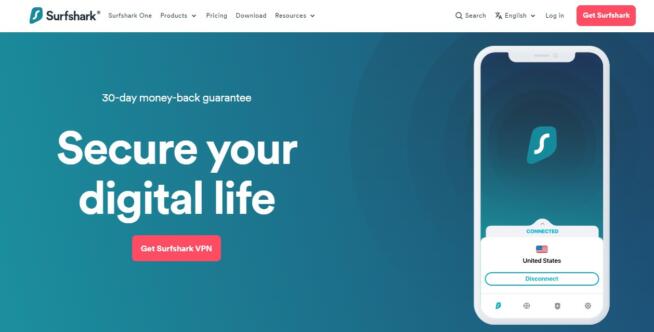 Pricing: $3.99/month (12 months)
Surfshark is one of the best VPN services for playing Pokemon Go uninterrupted. That's because not only it's one of the most affordable options to consider, but also allows an unlimited number of devices to use it. In other words, it's a VPN service for the entire family or friends who want to enjoy Pokemon Go, without being banned by the developers.
In addition to that, Surfshark is equipped with all the necessary features to ensure that both your privacy and security are achieved, thanks to the modern, top-notch encryption algorithms, no-logs policy, and much more on the offer.
Key Features:
Surfshark offers more than 3,200 servers in 65 countries, and the number keeps expanding
No-logs policy ensures that no one can track you
A strong connection to the network, that won't break easily
Swift internet speeds which are ideal for Pokemon Go
Automatic kill switch – if suspicious activity or tracking attempts are detected, you'll be disconnected from the network with a reconnection break.
MultiHop feature allows the chaining mechanism
| | |
| --- | --- |
| Pros | Cons |
| More than 3200 servers | The support isn't as reliable |
| Fast internet connection and kill switch | Not available in as many countries as other options |
| Affordable plans | |
| Multi-Hop feature | |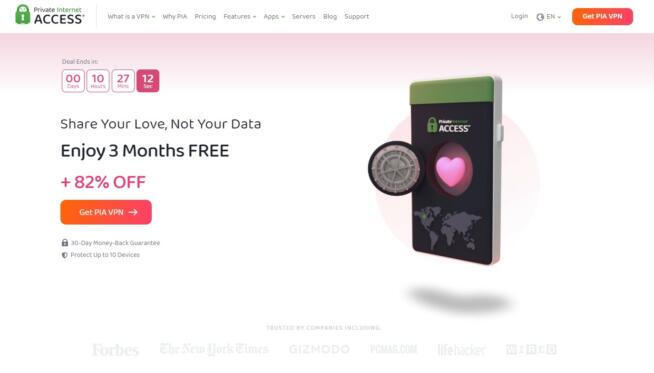 Pricing: $2.11/month (24 months)
Most Pokemon Go players consider VPNs with more server locations to be a better and more reliable choice. Such is the case with Private Internet Access which has thousands of servers at your disposal. It's also one of the most affordable options to consider if you're subscribing to a two-year plan.
It is equipped with cutting-edge features that will keep you secure online and hide your private data while allowing you to enjoy Pokemon Go without a problem.
Key Features:
The dedicated IP address for seamless gaming and surfing experience
Easy to conceal your online presence from malicious trackers and your ISP
High-end encryption and protection standards will keep your data private
Advanced split-tunneling
Firewall-based kill switch that will cut the connection if suspicious activity is detected
35,000 Servers distributed across 84 countries
| | |
| --- | --- |
| Pros | Cons |
| Most server locations in the world | Expensive if you choose to pay per month |
| Firewall-based kill switch | Lucky customer support |
| Fast and uninterrupted internet connection | |
| Split-tunneling | |
Private Internet Access Review
5.5 ProtonVPN – Open-source Pokemon Go VPN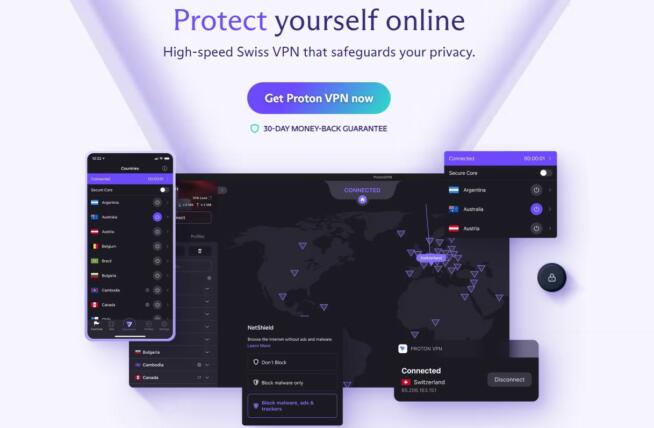 Pricing: $5.99/month (12 months)
Coming from one of the most secure email clients, ProtonVPN promises a seamless experience, regardless of whether you're trying to access apps like Netflix, Spotify, and others or play games such as Pokemon Go. Although it wasn't the best choice a few years ago, it has majorly improved, paving its way to becoming one of the most reliable VPN providers.
It's packed with various features that allow you to browse the web securely while hiding anything that could compromise your privacy. The internet connection is fast and strong, so you can play Pokemon Go without being disturbed.
Key Features:
1,315 servers across 55 countries
Reliable AES-256-bit encryption
No-logs policy prevents tracking your online presence
Also comes with DNS leak protection
| | |
| --- | --- |
| Pros | Cons |
| Secure and reliable | A bit pricy |
| Fast internet connection | Not so many servers as others |
| DNS-leak protection | |
6. Conclusion
Spoofing your location in Pokemon Go may at first appear like a tricky and overwhelming process, but it's surprisingly simple and straightforward if we don't include the need to root and jailbreak your device. What apps do you use to spoof a Pokemon Go location? Let us know in the comments!
7. FAQ
7.1 Is Location Spoofing Illegal?
Spoofing a Pokemon Go location is not illegal and everyone can do it. However, if the game catches you using third-party apps to hide your location, you might receive a ban that may last seven or more days.
7.2 Do You Have to Root Your Android Phone to Spoof a Pokemon Go Location?
While some apps may claim that you don't need to root your phone in order to play Pokemon Go at any location, it's necessary to do so, as the settings in the game are such that it's impossible to mask your location unless you use Mock Locations setting that comes with rooted phones.
7.3 Can You Mask Your Location Only Using a VPN?
Unfortunately, you have to also use a GPS spoofer in order to play Pokemon Go in a different location. A VPN service will only mask your IP address, and make it look like you're connected to the internet in another country. However, Pokemon Go also tracks your GPS coordinates, which means you have to match those coordinates with your virtual location, and the best tool to do so is certainly a GPS Spoofer.
VPN Service


www.nordvpn.com
NordVPN
Review
Price: $11.95 $3.71/month
Servers: 5500+ in 59 countries
Simultaneous connections: 6
Jurisdiction: Panama
Payment: PayPal, AmazonPay, Crypto, Google Pay, Klarna
Torrenting: OK
Unblocks US Netflix: Yes
Dedicated IP: $70/yr
TrustPilot Score: 4,7/5
Money-back: 30 days
Extra: Double VPN, Obfuscated servers
Visit NordVPN »


www.expressvpn.com
ExpressVPN
Review
Price: $12.95 $8.32/month
Servers: 3300+ in 94 countries
Simultaneous connections: 5
Jurisdiction: British Virgin Islands
Payment: PayPal, Crypto, AliPay, Klarna,
Torrenting: OK
Unblocks US Netflix: Yes
Dedicated IP: Not provided
TrustPilot Score: 4,7/5
Money-back: 30 days
Visit ExpressVPN »


www.cyberghostvpn.com
CyberGhost
Review
Price: $11.99 $2.25/month
Servers: 6600+ in 89 coutrines
Simultaneous connections: 7
Jurisdiction: Romania
Payment: PayPal, Crypto
Torrenting: OK
Unblocks US Netflix: Yes
Dedicated IP: $51/yr
TrustPilot Score: 4,8/5
Money-back: 45 days
Visit CyberGhost »


www.surfshark.com
Surfshark
Price: $11.95 $2.49/month
Servers: 3200+ in 65 coutrines
Simultaneous connections: Unlimited
Jurisdiction: British Virgin Islands
Payment: PayPal, Crypto, Google Pay, Amazon Pay
Torrenting: OK
Unblocks US Netflix: Yes
Dedicated IP: Not provided
TrustPilot Score: 4,3/5
Money-back: 30 days
Visit Surfshark »


www.purevpn.com
PureVPN
Review
Price: $9.60 $3.33/month
Servers: 6500+ in 140 coutrines
Simultaneous connections: 10
Jurisdiction: Hong Kong
Payment: PayPal, Credit Cards
Torrenting: OK
Unblocks US Netflix: Yes
Dedicated IP: $35.88/yr
TrustPilot Score: 4,7/5
Money-back: 31 days
Visit PureVPN »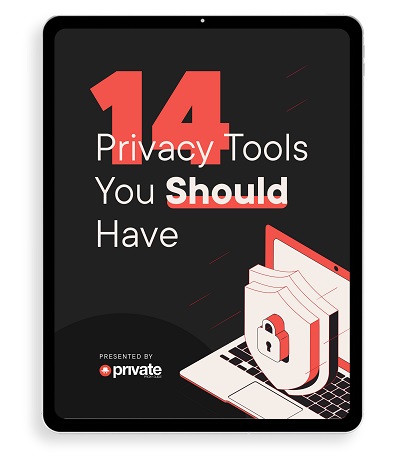 Learn how to stay safe online in this free 34-page eBook.