When you consider that you're getting top-notch performance, security, and privacy that free VPN choices can't match, paying for a VPN shouldn't come as a surprise. However, signing up for a quality VPN provider and paying a very modest membership fee is achievable, and they are the providers we highlight in this post.
An inexpensive VPN provider is not unique from any other: they too provide tight safety and better levels of anonymity, with at least solid performance speeds. In addition, they also provide services on a wide range of devices and platforms and a variety of user-friendly features for clients.
But, more importantly, is it serving the function you want it to? Are you a big streamer? Check if it unblocks Amazon Prime, Netflix, BBC iPlayer, or whichever service you want to use. Torrenter? Check to see if the service performs well there. If you're going to use your VPN on your phone, be sure there are specific Android or iOS apps accessible. Also, seek a company that offers a money-back assurance, so you can cancel at any time and get your money back if you make a decision you don't want.
1. What is a Virtual Private Network (VPN), and how does it work?
A VPN is software that establishes an encrypted internet connection between your devices and the website or service you're attempting to access – also known as a "VPN tunnel."
When using a VPN, your regular internet connection is diverted through secure VPN servers before being connected to the rest of the internet.
Using VPN services has several advantages. The following are the two key advantages:
Increased personal privacy
A VPN is an excellent software tool for protecting your online privacy. When users connect to the VPN server, the web traffic passes via it first before reaching a website or online application.
Improved Safety
A VPN protects and secures your Internet connection by adding a layer of powerful encryption. A VPN is required whenever you need to transmit and receive sensitive information on the Web, especially if you're utilizing public WiFi.
2. Is it safe to use an inexpensive VPN?
While VPN quality varies greatly, the providers on our list are all safe, reliable VPNs that we rate among the best VPNs, regardless of price.
They all have minimum AES-256 encryption and extra security measures to keep you & your data safe, and they'll all operate as Netflix VPNs. If you choose a cheap VPN from our list, your data will remain safe as with other VPNs.
3. How to look for a good and cheap VPN?
Some of the most outstanding providers are so inexpensive that you shouldn't allow flaws in your criterion for selecting a cheap VPN. Security must always come first, and we have faith in all of the companies listed on this page to keep you safe while online. It's also important to have user-friendly apps that function on mobile devices. Please make sure your selected provider can deliver on Netflix, BBC iPlayer, and other sites.
We have hand-picked all of the VPNs mentioned in this post, and they all provide excellent value for money. Furthermore, these VPNs include the same functionality that you'd get in services that cost twice as much! So, whether high-quality data security, a firm privacy policy, lightning-fast broadband speed, or the ability to unblock nearly any site or service are top priorities for you, these budget-friendly VPNs have you set.
Let us look at the various options, from the least to the most expensive:
4. Best Cheap VPN 2022
4.1 PureVPN – Cheap VPN With Many Servers

Outstanding Features
Compatible with Windows, Mac, Android, iOS, and Linux
6,500+ servers and is available in 95 plus locations
Maximum devices supported: 10
Pricing
PureVPN is a VPN service that costs $1.69 per month for two years.
PureVPN costs $3.24 every month for a year
For one month, PureVPN costs $10.95 per month
PureVPN isn't commonly mentioned in our VPN roundups as, while it's a dependable service, it lacks the performance of significant guns like ExpressVPN, NordVPN, and SurfShark.
However, this post is all about the cheapest VPNs, and PureVPN is amazingly inexpensive at $1.69 every month at writing. Of course, we wouldn't recommend PureVPN if it were a complete waste of time, but it is pretty capable in practice. You'll be able to access iPlayer from outside of the UK (though Netflix and other services will be unavailable), and it's passed an impartial zero-logging audit, which means it doesn't keep any logs of your activities.
The first and most noticeable flaw was speed, which was significantly slower than the competitors. That suggests you shouldn't use PureVPN all of the time because it may slow down web browsing. The apps and client may also use UX refinement, and the help site's scruffiness doesn't inspire confidence.
However, as we already stated, PureVPN will be enough for most users. And, at this cost, we can see why you'd want to get it.
4.2 Atlas VPN – Cheap VPN With Unlimited Connections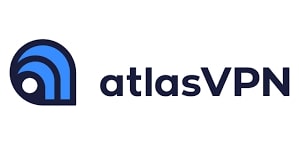 Outstanding Features
Can access Netflix US
There's also a kill switch.
Ads and viruses are blocked.
Subscriptions are inexpensive, and there is a free version accessible.
It can be used on an unlimited number of devices
Available for Android, Windows, macOS, and iOS
Unblocks HULU, Amazon Prime, Netflix and iPlayer
Pricing
AtlasVPN is a reasonably priced VPN, particularly if you sign up for a longer time. It's a lightning-fast service that lets us unlock 4K streaming sites.
36 months costs $1.99 per month
12 months costs $3.29 per month
One month costs $10.99 per month
This VPN provides 4K streaming on every server. Furthermore, AtlasVPN has a strict no-logs policy and servers in SinglePropertyError: This property has no market value! Although this is less than many of its competitors, we believe these servers are ideally positioned to unblock the internet sites you'll require. The VPN isn't cheap when you buy a shorter subscription, but it becomes more affordable if you join up.
AtlasVPN does not support OpenVPN. More experienced VPN users or privacy lovers may quickly cross it off their list, although the VPN does provide IKEv2 as a replacement. IKEv2 is a secure protocol that will give adequate protection for most customers, and a kill-switch will ensure that your network is secure — an essential factor for torrents.
AtlasVPN is also situated in the United States, known for using gag orders and lawsuits to force VPN providers to hand over their data. However, AtlasVPN combats this by enforcing a no-logs policy. Furthermore, the provider's data leak tracker is a good addition, as it notifies consumers if their personal information has been compromised in an online data breach.
Depending on your bandwidth, speed, and distance, AtlasVPN may also identify which server is the best option for you. AtlasVPN supports an infinite number of concurrent connections! Thanks to the VPN's Mac, iOS, Windows, and Android apps, you'll have no issue safeguarding all of your devices. You can try AtlasVPN for yourself with a 30-day money-back assurance, and you may request a refund at any time during that period. There is also a free option of the service that you may download.

Outstanding Features
Compatible with Windows, Mac, Android, iOS, and Linux
Servers are 10,000 plus and 100 plus locations
Number of devices supported: 10
30-day free trial
Price
A two-year subscription costs $2.19 per month
Six months subscription costs $7.50 per month
Private Internet Access (PIA), which has grown from a newcomer to a seasoned veteran, has been a fan favorite since 2010 – and it's easy to understand why. With a massive server count of over 10,000 servers, finding a dependable, uncongested spot to connect is a breeze. And, with over 10,000 of these supposedly in the United States, the great majority of its users can expect fast connections no matter where they go.
PIA proved to be somewhat handy when it comes to unblocking online streaming in our most current round of testing, with US Netflix, Disney+, and Amazon Prime proving to be no problem. However, Brits living overseas may wish to search elsewhere because they are now unable to access BBC iPlayer.
What PIA is most known for, though, is its extensive privacy and security features, including several in-depth settings not seen elsewhere. Aside from the standard 256-AES encryption, PIA also features a reliable kill switch, mighty browser extensions, and a Port Forwarding feature that torrenters will love.
Overall, PIA is a pretty good VPN. Still, there are a few drawbacks: PIA has yet to pass an independent server audit, and while OpenVPN speeds are excellent, max out at 300Mbps, WireGuard speeds are relatively slow at around 250Mbps. Of course, our testing conditions may have played a role, but several other VPNs scored higher, and PIA has not been the fastest VPN.
However, no other cheap VPN can compete with PIA at this price, and while Surfshark provides a better overall service, Private Internet Access is even more inexpensive.
Private Internet Access Review
4.4 Surfshark VPN – Cheap VPN With Unlimited Devices

Outstanding Features
It works on Windows, Mac, Android, iOS, and Linux
Have 3,200+/100+ servers/locations
Unlimited devices supported
Free trial for 30 days
The annual plan is exceptionally low-cost.
Can connect to unlimited devices.
Connections are quick
It's past time for a complete no-log audit.
Pricing
SurfShark 12 Months $3.99 per month
SurfShark 24 Months $2.30 per month
One month SurfShark $12.95 per month
It's no surprise that Surfshark's VPN is so popular. It usually swims alone in the cheap VPN waters, thanks to its eye-catching name, enticing branding, and the astonishing sub-$2.50/£2/AU$3.50 monthly subscription fee.
It's also not only about the bottom line. Surfshark's worth is enhanced even more by the fact that you can use it on an unlimited number of gadgets and devices you want at the same time. Nothing prohibits you from disclosing your login information with your friends and family.
And what exactly do you get for this pittance? Well, pretty much all you'd expect from a provider that ranks so highly in our list of the top overall VPN services. There are numerous security protocols (e.g., OpenVPN, IKEv2, and the new, faster WireGuard) and a kill switch for added security when using the VPN. Surfshark's convenient 'Quick connect' option will link you to one of its 3,200+ servers in seconds.
Yes, you can obtain a VPN for less money than SurfShark; however, you'll have to sacrifice quality or extend your membership to three years. As a result, Surfshark is ranked first.
4.5 CyberGhost – Cheap VPN With Good Security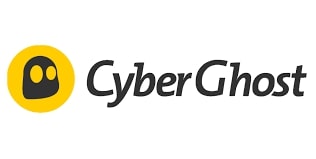 Outstanding Features
Compatible with Windows, Mac, Android, iOS, and Linux
Servers 8,000 and 110 locations
Seven maximum devices supported
45-day free trial
Excellent value for money
In our examinations, you did exceptionally well.
A slew of useful features
Not as user-friendly as others
Only when you commit do prices reduce.
Pricing
Includes 3 Months Free Of Charge
Three years of CyberGhost costs $2.29 per month
One year CyberGhost costs $4.29 per month
One month CyberGhost $12.99 per month
CyberGhost is a Romanian-based VPN service with over 7,800 servers in over 90 locations, giving you plenty of options for selecting the best connection. Security is also tight, with various protocols to choose from and automatic HTTPS redirection and configurable data compression for mobile use – see our complete CyberGhost VPN review for more information. The true strength of CyberGhost is its broadcast VPN and torrenting capabilities. While the apps aren't perfect, they have a great filtering system that allows users to find and link to appropriate servers for a specific activity.
These filters also include the best servers for Netflix and unlimited bandwidth, which is a feature that almost every other VPN service — cheap or not – lacks. In addition, our most recent evaluation discovered that connection speeds have significantly improved, with CyberGhost capable of reaching 850Mbps when utilizing WireGuard.
CyberGhost is one of the most extensive server networks available, with over 8,000 servers in 110 countries. That can occasionally mean that connections aren't as fast as ExpressVPN. But you can find out for yourself thanks to CyberGhost's generous 45-day money-back guarantee, one of the longest free VPN trials available.
4.6 NordVPN – Best Overall Cheap VPN

Outstanding Features
Compatible with Windows, Mac, Android, iOS, and Linux
Servers/locations: 5,400+/60
Maximum devices supported: 6
30-day free trial
Excellent on a variety of devices
Encryption of data twice
Excellent performance
Apps can be difficult to navigate.
Pricing
NordVPN two-year cost– $3.29 per month
NordVPN yearly cost– $4.99 per month
NordVPN costs $11.99 for one month
NordVPN has just risen in our cheap VPN rankings thanks to a price cut on its best-value 2-year package. So, you get a cheap VPN with NordVPN assuming you don't pay for a monthly membership, but you also get a service with exceptional security. The company has several 'Double VPN' servers, which transport your data through two unique VPN servers instead of just one. There's also the option of sending encrypted traffic across the Onion system for more protection, an automatic kill, and other features.
NordVPN has easy-to-use clients or setup manuals for all platforms and devices, and it enables P2P traffic for people that want to use their VPN for torrent sites. Performance was also extremely high, with above-average speeds in our tests, and another benefit is that this service has a "zero logs" policy that PricewaterhouseCoopers has entirely audited. The fact that there is a 30-day trial in the form of a money-back guarantee to try out the service before you join is a definite plus.
4.7 ExpressVPN – Cheap VPN With Great Speed

Outstanding Features
Server count: over 3,000
Ninety-four nations are represented on the server.
30-day money-back guarantee
The maximum number of devices that you can use is five.
Excellent client service
All streaming sites are unblocked.
Excellent data transfer rates
Pricing
ExpressVPN for 12 months costs $6.67 per month
ExpressVPN for six months costs $9.99 per month
ExpressVPN for one month costs $12.95 per month
Although ExpressVPN isn't as cheap as other VPNs on this listing, we believe the bundle it provides is worth the extra cost. ExpressVPN is the most excellent service we've ever tested in our ExpressVPN review. With many server locations to choose from, you'll be able to discover a great connection no matter wherever you are.
Express's apps are relatively simple to use, but they hide a wealth of helpful functionality beneath the surface. A wide selection of protocols, split tunneling, and a kill switch is available. The VPN also employs 'Perfect Forward Secrecy,' which generates a new key each time you join and changes it every hour while connected. The major news is that ExpressVPN has teamed up with Backblaze, a premium cloud backup provider, to give a year of free backup and the usual three months of free VPN.
You'll also be able to stream Netflix from various regions and access Hulu outside the US and iPlayer outside of the UK. Thanks to its wide range of mobile VPN apps, you'll be able to protect just about any machine you own, no matter what. Even low-cost VPNs require excellent assistance, and Express provides the finest in the industry — the live chat function is excellent, with responses arriving in seconds, and regardless of what your problem is, the technician will be able to assist you.
4.8 Hotspot Shield – Cheap VPN for Streaming
Outstanding Features
A generous 45-day money-back warranty is available.
Surprisingly quick to use
Optimization of streaming and gameplay
It can be used on five devices
Available for Android, Windows, Linux, and iOS
Unblocks HULU, Amazon Prime, Netflix and iPlayer
Pricing
36 months cost – $2.99 per month
12 months cost – $7.99 per month
One month cost – $12.99 per month
Hotspot Shield is most recognized for its free membership option, allowing users to connect to a VPN server in only one country: the United States. Hotspot Shield also features a premium membership model at a very inexpensive price point for individuals who appreciate the free version but want access to a more extensive selection of servers.
Although Hotspot Shield's proprietary encryption system may turn some people off, the service is usually deemed secure for most people's needs and can give excellent streaming and gaming speeds. Hotspot Shield servers can relate to and facilitate P2P activity, and they are located in 99 countries throughout the world. Furthermore, if you're a frequent streamer or gamer, you'll like the provider's specific streaming and game modes, tailored for various streaming platforms and popular games.
Another VPN company situated in the United States is Hotspot Shield. Again, given the NSA's presence in the country and the imminent danger of gag orders forcing companies to provide information about their users, this is far from ideal. On the other hand, Hotspot Shield has significantly enhanced its privacy policies, and we can now classify the company as a no-logs service.
A kill switch, WebRTC leak protection, IPv6, and 128-bit AES data encryption are available to Hotspot Shield users. Typically, we'd be able to say that this degree of encryption was sufficient to keep your surfing sessions safe.
5. Conclusion
You might wonder if an inexpensive VPN is worth it, and it most certainly is if you choose the correct one. While some low-cost VPN services may lack servers, have slow connection speeds, or leak essential data in the worst-case scenario, all of the alternatives on our list offer premium-quality VPN protection at an affordable price. In truth, while specific VPNs can be expensive, they are generally one of the most affordable digital subscription services.
While on the road, many of us utilize public networks to access the internet. If that's the case, we recommend that you secure your data by using a VPN. Our recommendations for the best affordable VPN service are worth your time.