Are you looking for a secure and reliable way to change your location while using Google Chrome and get access to any website on the web? Many good VPN service providers offer support for VPN extensions for Chrome. VPN extension for Chrome is a handy tool that allows you to browse the web on Chrome anonymously, without compromising your private info. If you want to learn more and choose the best VPN extension for chrome, keep reading this article.
When you search for the best VPN extension for Google Chrome, chances are you'll be swarmed with dozens of VPN providers who promise to keep you anonymous and allow you to access any web location.
However, while there are trustworthy providers that offer what you pay for, a lot of VPNs are a scam, with providers not delivering the same level of anonymity they promise. Some even go as far as to sell your data to third-party analytic companies.
Luckily, in this article, you will learn everything you need to know about VPN extensions and how you can use Google Chrome with them. It's no secret that Google Chrome is among the most popular web browsers, which is why using a VPN extension should be your top priority.
1. Best VPN Extension for Google Chrome in 2022
Without further ado, let's get on the 5 best VPN extensions for Chrome that can simplify your browsing experience while keeping you secure in the process.
1.1 NordVPN – Best Overall VPN Extension for Google Chrome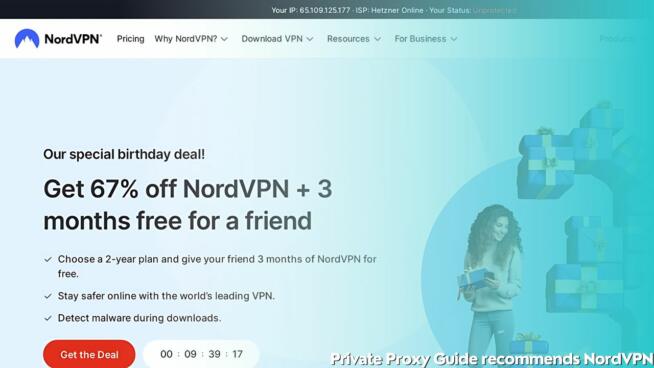 Whether you're looking for an overall VPN with a Chrome extension feature, or just for the latter, you're making no mistake with opting for NordVPN. This Panama-based VPN service provider is one of the most reliable, fastest, and most secure options you'll consider.
If you purchase NordVPN you will also get access to the NordVPN Chrome extension that you can add to your Google Chrome and use to access all blocked content seamlessly. NordVPN offers access to over 5,000 servers in 60 countries, so you won't ever face problems finding a server to connect to.
Its extension comes with additional features like the WebRTC communication protocol block to secure your IP address, as well as its new feature known as Bypass List, which works like a dedicated split tunneling feature for browsers. Lastly, the NordVPN Chrome extension is equipped with CyberSec toggle which helps block malware and phishing prompts.
Key Features:
Access to more than 5,000 servers in 60 countries
The great speed that won't compromise your connection
Secure encryption algorithms
Successfully blocks WebRTC
Split-tunneling feature for browsers
1.2 ExpressVPN – Fastest Google Chrome VPN Extension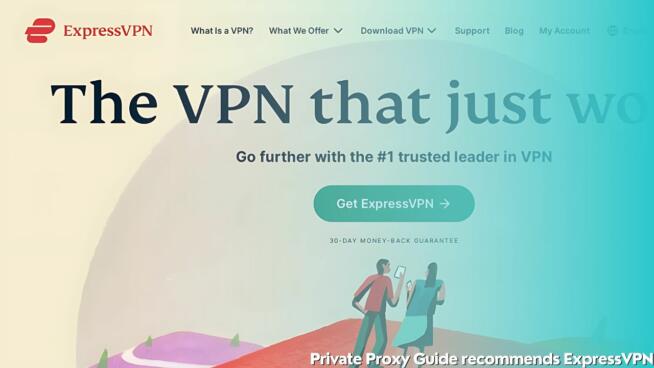 ExpressVPN is one of the fastest VPN service providers and its Chrome extension doesn't disappoint it's just as good as NordVPN. It has great coverage, with over 3,000 servers in 90 countries and amazing speeds that won't compromise your connection so you'll be able to use the VPN and the Chrome extension simultaneously.
It's packed with some amazing features, just like NordVPN. Firstly, it's convenient in the sense that you can run the extension in Chrome without starting the desktop app. Other features include WebRTC blocking, HTTPS protection, as well as location spoofing. You can automatically hide your IP address and not disclose your location to your ISP, hackers, and others who sniff around on the web.
It's also relatively easy to use, so you won't have trouble if you've just started playing around with VPNs, thanks to the intuitive user interface. The best part is that the HTTPS protection works even when ExpressVPN is turned off.
Key Features:
Access to 3,000 servers in 90 countries
Reliable and secure performance
HTTPS feature
WebRTC blocking
Military-grade encryption algorithms and privacy protection
The HTTPS feature works even when the VPN is turned off
Impeccable speed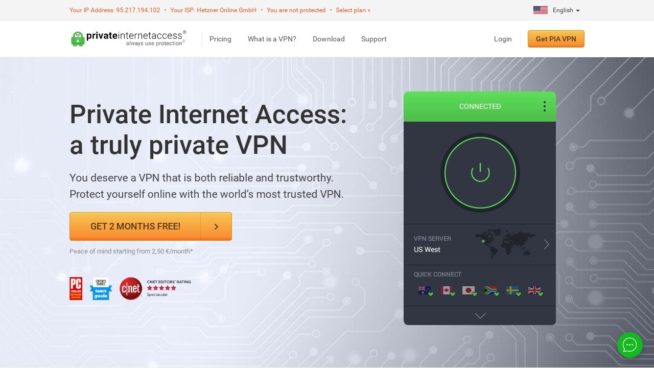 If you're looking for an affordable but reliable VPN Chrome extension, look no further than Private Internet Access (PIA.) It's a great value for the price and while it offers numerous useful features, it's still extremely easy to use, so it'll help everyone who wants to get started with VPNs without breaking the bank. It's hosts access to impressive 11,000 servers in over 70 countries.
As mentioned above, there are various features. One of them is the third-party cookies blocker, which is extremely useful when it comes to sharing your data without permission. That way, some websites won't be able to take that data upon your visit to the website. Additionally, comes with WebRTC block, as well as hyperlink auditing.
Most importantly, using PIA will allow you to block your location from other websites and hide your IP address. Additionally, access to your camera and microphone will be blocked so you don't have to worry about being spied on. Although it's more affordable than other VPN services, it still comes with great connection and download speeds.
Key Features:
Access to over 11000 servers in over 70 countries
Impressive download speeds
No-logs policy
Blocks third-party cookies and ads
Great encryption features
Amazing value for the price.
Private Internet Access Review
1.4 CyberGhost – Safe VPN Extension for Google Chrome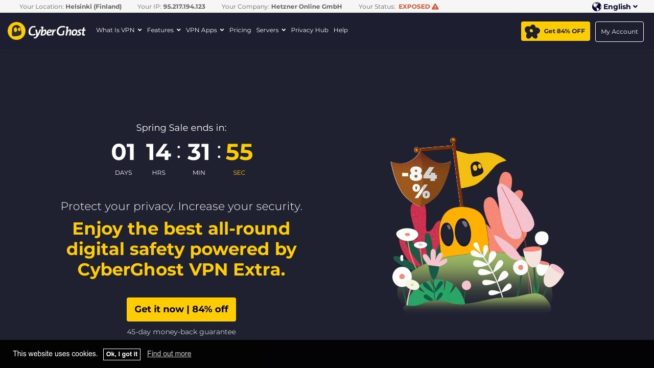 If you're looking to try a free VPN Extension out before moving to buy one, you should give CyberGhost a try. It's a well-known VPN service provider with amazing speeds and features it offers for its users. Its VPN Extension is available for free, but that doesn't make it less reliable. Within the free option, you'll have access to 8 servers located in four countries and you won't have to install the desktop application.
If you choose to upgrade, after trying it out, you'll get access to more than 6,200 servers in 90 countries. While the VPN Extension is free, upgrading your plan means you'll be able to use the desktop application and unlock a lot more features that they offer.
While the VPN extension offers some basic features like unblocking different websites and hiding your IP address, subscribing to the full VPN service and downloading the app allows you to make the best use of additional features like kill switch and Secure Flash.
Key Features:
Free VPN extension allows you to access pretty much any website
The subscription service is affordable
Military-grade encryption
6,200 servers in 90 countries with the paid version
Kill switch within the subscription
1.5 Hotspot Shield – Free VPN Extension for Google Chrome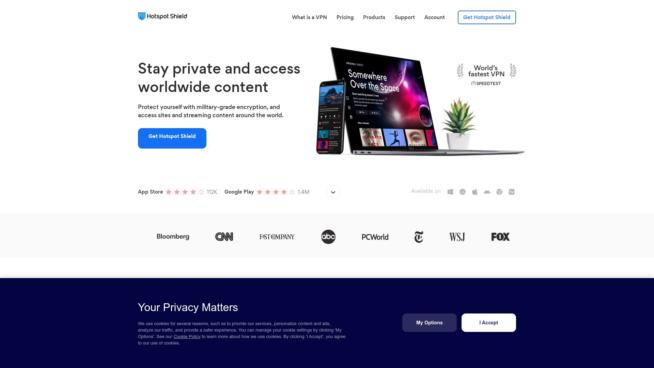 Hotspot Shield is a great VPN Extension for Chrome, that especially improved its offer and functionalities recently. It's relatively fast, and you can start free with a few locations where you can move to stream your favorite content online or browse geo-blocked websites.
The full version, however, gives you access to 1800 servers within 115 locations. The VPN is rich in various features like malware and phishing block, no tracking or logging, and military-grade encryption.
It's worth noting that the free version is ideal for someone who just wants to try it out as you're limited in locations, as well as download speed, while the premium version gives you impeccable speed, and even automatically chooses a super-fast server that is based on your physical location. That being said, with Hotspot Shield, you opt for a fast and secure VPN Chrome Extension that won't let you down.
Although Hotspot Shield is considered to be a genuinely reliable VPN service, the company did face some difficulties. In 2017, privacy researchers accused Hotspot Shield of injecting JavaScript code into users' browsers which can track their web activity.
It was also accused of other things like selling the data generated to advertising companies and taking advantage of customers' payment information when they'd purchase the Pro version. The company has denied the allegations since, but the whole scandal made a lot of people rethink their decision to use this VPN service.
Now, 4 years later Hotspot Shield remains one of the top VPN services on the market, but it's also important to know stories from its past before you decide to purchase it.
Key Features:
Comes with a basic free version
Premium version offers access to 1800 servers within 115 locations.
Automatic server assigning based on your location
Fast and secure
No tracking or logging policy
Blocks malware and phishing
You can stream on most platforms
2. Why You Need VPN Extension for Google Chrome
A lot of people think that they don't need a VPN extension for Chrome because they simply use Chrome's Incognito Mode. But, while fooled into thinking they're truly incognito, those users don't know that Incognito Mode only hides browser history from other users, while not hiding your IP address or making your web activity anonymous.
If you want to access some geo-blocked websites, or hide your IP address from hackers, ISP or government while surfing the web, you will want to use a VPN. Additionally, as a result of WebRTC leaks, one cannot only rely on their VPN app even if it performs flawlessly but need to get a VPN Chrome extension for added support.
You will want to use VPN Chrome Extension on websites where there's some kind of real-time exchange, likely through communication, is taking place. Such instances can include dating sites, online chatrooms, or even adult sites. That's because real-time information exchange can lead to your VPN tunnel being bypassed, which for a very short amount of time can lead to the exposure of your IP address.
Additionally, a lot of people don't only use Netflix or Spotify but are rather fond of browsing the web using a browser like Chrome. That's why securing your private information or hiding your location through a reliable VPN service is necessary.
3. Things to Consider When Looking for VPN Extension for Google Chrome
You may think that searching for the VPN extension for Chrome is easy, however, it's the small details that determine which VPN is better than the other. Here we collected all the features that can help your decision-making process.
Reputation – One of the most important things to consider when choosing a VPN and VPN Extension for Chrome, in particular, is the reputation of the provider. What are the features they offer, whether the customers are satisfied with the service and much more.
Security – You need to consider whether the VPN Extension for Chrome is a VPN-based tool or just a Proxy. The former will help obscure your IP address and encrypt all your private information, while the latter will only mask your IP address with another. Additionally, VPN extensions sport additional features like WebRTC blocks, HTTPS protection, and much more.
Privacy – A reputable VPN provider needs to ensure that it doesn't allow third-party entities to track your internet connection or any sort of web activity. With military-grade encryption algorithms and a no-logs policy, you should be able to remain anonymous online.
Compatibility – When you're subscribing to a VPN provider you're essentially subscribing for the whole product. Many of them have a dedicated Chrome extension, so make sure you're looking for the one that comes with this feature. Also having an extension for some other browser doesn't guarantee that the same extension is available for Chrome.
Features – Some VPN Extensions have basic features like encryption, IP address hiding, unblocking the geo-blocked websites, and similar. Those VPN providers with richer features like WebRTC leak block, kill switch, HTTPS and other features are more worth considering.
Speed – A lot of VPNs are said to slow down your internet, especially when it comes to free VPNs with limited bandwidths. If you're an avid web surfer, speed is among your top priorities.
Availability – Free VPN extensions are limited in the number of servers and their locations. If you subscribe to a paid option like ExpressVPN or NordVPN, you'll be open to connecting to one of the thousands of servers scattered around the globe. Some VPN providers even come with an automatic connection feature that connects you to the best server based on your location.
Price – While some VPN extensions are free, others require you to subscribe to the full package that includes your desktop app too. VPN subscriptions are relatively affordable. If you subscribe to a two or three-year plan you'll be able to save more money. There are also more affordable services available on the market but they come with numerous limitations.
4. VPN Extension for Google Chrome – FAQ
While trying to choose the right VPN extension for Chrome, there must be a lot of questions going on in your head. Check if we guessed some of them by reading our dedicated FAQ about choosing the VPN extension for Chrome.
4.1 Does Google Chrome Have a VPN?
Unfortunately, Google Chrome doesn't have its VPN. However, its Chrome Store supports numerous VPN companies that promote their VPN services. Some are paid, while others are free. However, most of them require you to subscribe to your VPN service to be able to use the Chrome extension. That being said, while Chrome doesn't support or run a VPN of its own, it supports third-party VPN extensions as well as VPN proxies.
4.2 Is There a Free Google Chrome VPN Extension?
As we reviewed earlier in the article, there are free extensions. Some of them host numerous features that the desktop VPNs support, while others are limited in broadband and server locations. Subscribing to the full VPN service unlocks all the previous limitations and offers a lot of additional features.
It's also worth mentioning that you should avoid free VPN services because they mostly don't offer any logging policy and don't provide the protection that paid services do. That also includes the Chrome extension that they offer. Furthermore, many free VPN providers sell the data of their users to third-party companies that can use it for malicious purposes.
You can use Free VPN extensions like CyberGhost and other options that come with a full option. Consider full versions for extended protection and great bells and whistles.
4.3 What Should A Good Google Chrome VPN Extension Do?
Given there are a lot of Chrome VPN extensions on Google Store, a lot of people are confused about features that a decent Chrome VPN extension should offer. Above, we detailed what you should focus on when shopping for a Chrome VPN extension, here's an explanation of what should a good Chrome extension do.
First things first, a good Chrome VPN extension should be intuitive to use and easy to install. There should be a simple on and off toggle that allows you to activate and deactivate the VPN extension with ease. More premium VPN extensions offer more premium features in addition to hiding your IP address and unlocking geo-blocked websites and streaming services such as Netflix.
A good VPN extension should also hide your location from other websites, provide safe HTTPS protection on websites that don't have an SSL certificate and other security features and block your camera and microphone from malicious third-party entities that are trying to access it.
Lastly, a VPN extension with hyperlink auditing, cookie blocking, and Web RTC leak protection is more than helpful features.
4.4 Are VPN Google Chrome Extensions Safe to Use?
Although Google regularly checks its Chrome store and verifies different extensions for malicious content and fraud, that doesn't mean that the Chrome Store is protected from corrupted extensions. That means that you should be careful what VPN Chrome Extensions you take and only use verified software such as NordVPN, ExpressVPN, and other extensions we reviewed.
It's also worth noting that reliable VPN extensions, like the ones we detailed above, are sandboxed and won't run unless you permit them. That being said, they'll run in the background and not do anything unless you activate their certain features.
When downloading a VPN or installing a VPN Chrome extension, always make sure to read the privacy policy and Terms of Service to make sure the VPN won't keep logs of your activity and that your privacy is guaranteed.
5. Conclusion
If you're using Chrome regularly and don't see yourself using any other browser like Opera that has its built-in VPN, investing in a decent VPN Chrome Extension is of utmost importance to protect your privacy. Investing in a VPN Chrome Extension also means being able to access geo-blocked streaming services like Netflix and Spotify.
VPN Service


www.nordvpn.com
NordVPN
Review
Price: $11.95 $3.71/month
Servers: 5500+ in 59 countries
Simultaneous connections: 6
Jurisdiction: Panama
Payment: PayPal, AmazonPay, Crypto, Google Pay, Klarna
Torrenting: OK
Unblocks US Netflix: Yes
Dedicated IP: $70/yr
TrustPilot Score: 4,7/5
Money-back: 30 days
Extra: Double VPN, Obfuscated servers
Visit NordVPN »


www.expressvpn.com
ExpressVPN
Review
Price: $12.95 $8.32/month
Servers: 3300+ in 94 countries
Simultaneous connections: 5
Jurisdiction: British Virgin Islands
Payment: PayPal, Crypto, AliPay, Klarna,
Torrenting: OK
Unblocks US Netflix: Yes
Dedicated IP: Not provided
TrustPilot Score: 4,7/5
Money-back: 30 days
Visit ExpressVPN »


www.cyberghostvpn.com
CyberGhost
Review
Price: $11.99 $2.25/month
Servers: 6600+ in 89 coutrines
Simultaneous connections: 7
Jurisdiction: Romania
Payment: PayPal, Crypto
Torrenting: OK
Unblocks US Netflix: Yes
Dedicated IP: $51/yr
TrustPilot Score: 4,8/5
Money-back: 45 days
Visit CyberGhost »


www.surfshark.com
Surfshark
Price: $11.95 $2.49/month
Servers: 3200+ in 65 coutrines
Simultaneous connections: Unlimited
Jurisdiction: British Virgin Islands
Payment: PayPal, Crypto, Google Pay, Amazon Pay
Torrenting: OK
Unblocks US Netflix: Yes
Dedicated IP: Not provided
TrustPilot Score: 4,3/5
Money-back: 30 days
Visit Surfshark »


www.purevpn.com
PureVPN
Review
Price: $9.60 $3.33/month
Servers: 6500+ in 140 coutrines
Simultaneous connections: 10
Jurisdiction: Hong Kong
Payment: PayPal, Credit Cards
Torrenting: OK
Unblocks US Netflix: Yes
Dedicated IP: $35.88/yr
TrustPilot Score: 4,7/5
Money-back: 31 days
Visit PureVPN »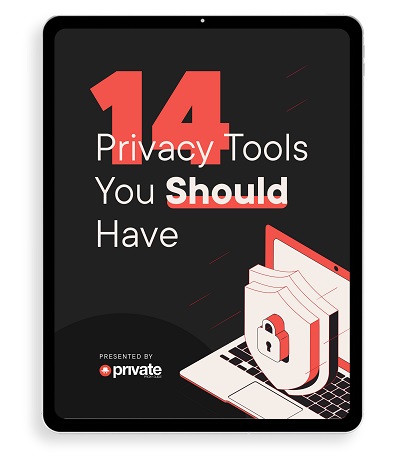 Learn how to stay safe online in this free 34-page eBook.