In today's world, privacy intrusions cannot be taken lightly. Websites track your location and every action you take in order to sell your data to third-party advertisers and fill their coffins with cash. Even big corporations like Facebook and Google do it, and it's getting worse every day. Thankfully, there several ways to protect your data and privacy, including the use of specific browser extensions that make sure your information is in good hands.
There are many extensions for this purpose though, and choosing one can be a daunting task. Well, not anymore, as we've compiled a list of the best privacy extensions (or best ad blockers for Google Chrome) to facilitate the process of safeguarding your data.
1. Best ad-blockers for Google Chrome in 2023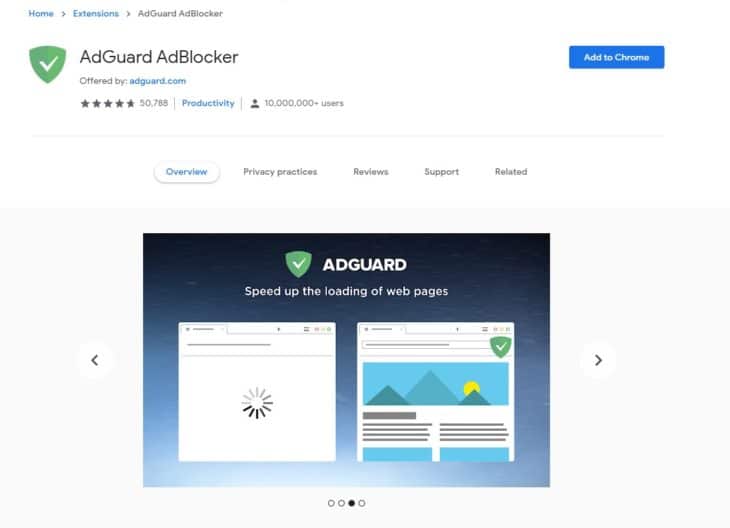 AdGuard Adblocker positions itself as a lightweight alternative to popular ad blockers such as AdBlock Plus with its smaller memory footprint. It currently has over 10 million downloads, but it is still far away from reaching the popularity of AdBlock Plus, but given its smaller memory footprint and the fact that fewer scripts are actively looking for this AdBlock solution makes this the ideal choice for blocking ads in Google Chrome. It currently has a score of 4,7/5 in the Google Chrome Webstore with over 50k reviews.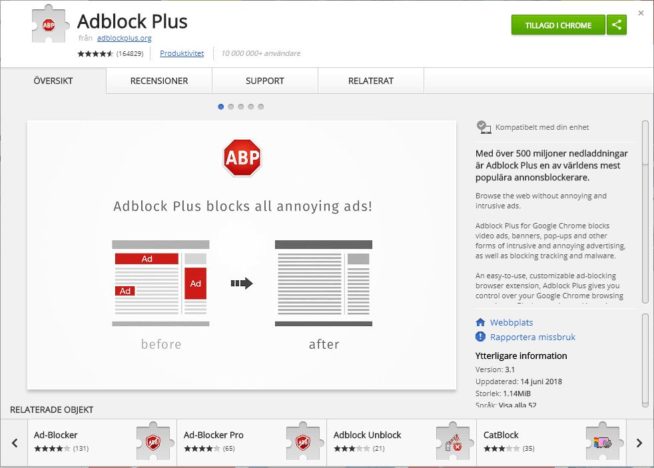 Adblock Plus is a well-known name in the privacy-protection industry. Besides blocking all forms of ads, including pop-ups and banners, this extension stops scripts and widgets aimed at tracking your browsing behavior and data, and creates a safe environment for you to use.
Adblock Plus has a whitelist feature that gives you full control over which websites deserve support and which are too annoying with ads enabled. This extension is available for Chrome, Safari and Firefox, and it offers basic features for normal internet users and more advanced ones for those who like playing around with different settings. In other words, it's perfect for both pros and noobs.
Pros:
Easy On-Off toggling
Open-source project
Adblock Plus can block ads on any website, including Facebook and YouTube.
Whitelist feature to give users full control over their privacy.
Cons
The advanced features are hidden
The extension allows ads that are non-intrusive by default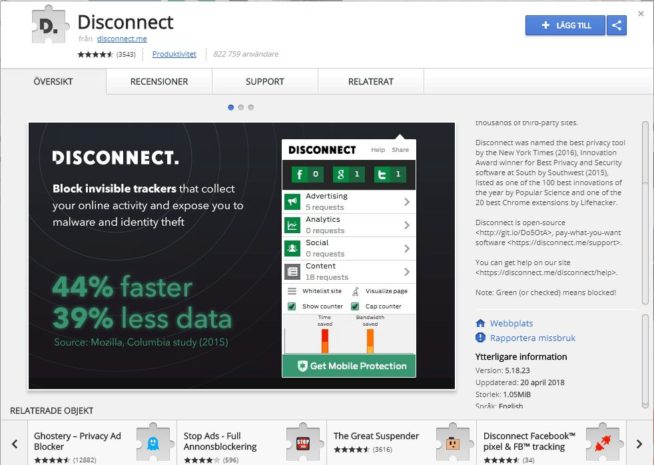 Facebook has been in the spotlight for privacy intrusions and usage of private data from its users. What's even worse is that Facebook doesn't stop at collecting data provided on the website itself, they can even spy on you while you're going through other web pages and collect data related to your browsing habits. Shame on you, Mark.
Disconnect comes in handy by killing Facebook's pixel trackers thus stopping its crawlers from following you when you browse different websites. You can still use Facebook as usual while running Disconnect, but you'll notice that the Share and Like buttons don't appear on other websites while the extension is enabled. Besides, Disconnect can block third parties from collecting your data while you're browsing the web. Disconnect was named the best privacy tool by the New York Times in 2016 and also won the Innovation Award for Best Privacy and Security by Southwest in 2015.
Pros
The extension has a low memory and CPU footprint.
It stops Facebook from tracking the web pages you visit.
You can easily toggle the extension ON and OFF from the toolbar button.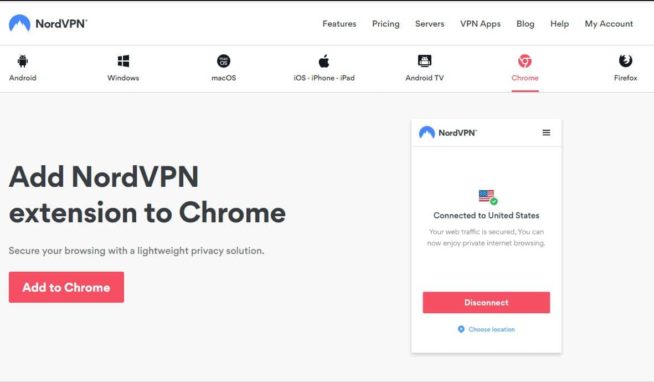 NordVPN is an excellent service with an impressive list of servers in over 56 countries. Being among the largest networks in the industry, Nord promises fast connections anywhere in the world. The network is secured by a strong 256-bit AES encryption with DNS leak protection and kill switch feature making it secure and efficient for bypassing country restrictions.
NordVPN has a zero-logging policy to keep your data secure. Other added features include onion over VPN routing, DDoS protection, and double encryption. You can add NordVPN as an extension to major browsers including Internet Explorer (Edge), Chrome, Firefox, Safari, and Opera.
Pros
Over 2400 servers in 56+ countries
Bypass restrictions from countries with cutting-edge technology that's easy to install and use.
Block annoying ads and popups
Cons
There's only a paid version available.
Some users reported that NordVPN has poor customer support.
Read our NordVPN review.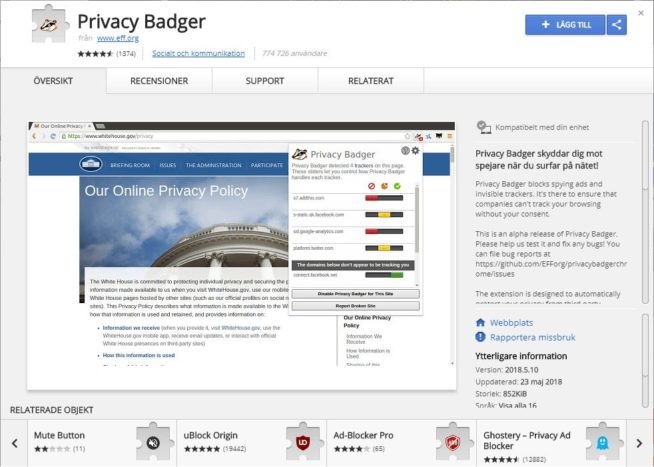 Created by the Electronic Frontier Foundation, Privacy Badger is a free browser extension for Chrome, Opera, Mozilla Firefox and Firefox for Android. The extension blocks advertisers from secretly tracking your browsing data and seeing the pages you visit on the web.
Pros
Powerful ad blocking and privacy protection tool that's straightforward and easy to use.
Starts blocking third-party tracking as soon as you enable it.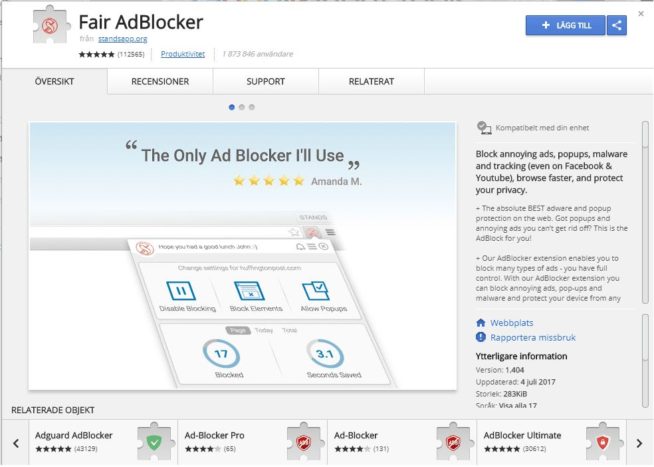 Designed to block ads, Fair AdBlocker by Stands is a great solution for unwanted advertisements on the web. Get rid of pop-ups and annoying ads that tend to appear when you're streaming your videos or reading your daily dose of web articles. You should be in full control of the content you view, and that's what Fair Adblocker promises to offer.
Besides hiding unwanted ads, this extension allows you to block malware and protect your device from security and privacy threats. This enhances your browsing experience as you can stream videos faster without pop-ups and enjoy faster, more secure browsing. In case you want to support the content of a website by allowing ads to be displayed on them, Fair Adblocker features a whitelist option to serve that very purpose. Simply put, Fair Adblocker fits the bill If you want to block ads and prevent third-party tracking, and it's definitely worth a shot.
Pros
Block popups and ads, including YouTube, expanding, auto-playing, interstitial page, and overlay ads.
Whitelist the pages you wish to support
Enjoy faster, more secure browsing
Free
2. How to choose the best ad blocker for Google Chrome to protect your privacy?
There are plenty of privacy extensions in the market today. Not all of them are safe to use though, as some add-ons are designed to fool you and steal your data, thus causing more harm than good. You must be cautious and do your due diligence when choosing one for your browser. Here is what to consider before you install a privacy extension:
2.1 Check the developer
Before adding anything to your browser, check the developer's name and reputation, and make sure they don't have any negative reviews.
2.2 Use official sources
Stick to known marketplaces when searching for an add-on. Either purchase from the official websites and the links they provide or search in reliable sources such as Chrome's web store, the Appstore, and Google's Playstore.
2.3 Read reviews to gauge the usefulness of the product
There are lots of products in this industry, so use one that has good reviews as it's most likely to be safe that way.
3. Final verdict
Surfing the web with an unprotected browser can be risky, especially today when one's data is a product that big corporations buy and sell. You need to take every possible measure to protect your privacy, starting with a powerful browser extension. You can't go wrong with any of the above suggestions, but our pick for the best ad blocker for Google Chrome is AdBlock Plus as it blocks all the unwanted ads and stops tracking for free. Whatever extension you decide to go with, follow the mentioned tips for an optimal experience.
If you have any questions regarding privacy and how to protect it, do not hesitate to ask in the comments.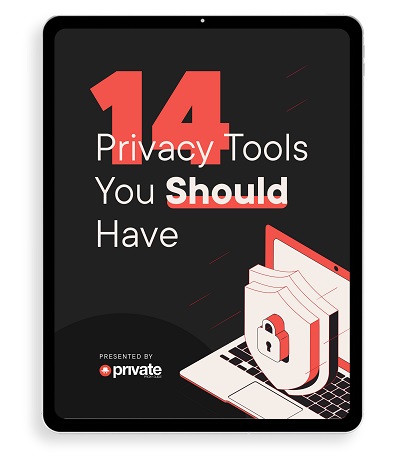 Learn how to stay safe online in this free 34-page eBook.