Google's malicious business practices made people look for alternatives to Google products in a bid to preserve their privacy. Those who know a bit more about Google know that their entire business model is centered around collecting user data and using targeted ads.
Needless to say, both of these practices are detrimental to your privacy that should be your top priority when browsing the internet. However, people still enjoy Google products even though they earn billions of dollars just by using targeted ads made possible by collecting user information.
But Google isn't the only company in the world offering an extensive suite of useful apps. In fact, there are SO many Google product alternatives that you'll find it hard to believe. Nonetheless, we listed them all below and gave you a few tips on how to preserve your online privacy.
With that said, let's delve deeper into the subject and take a look at the alternative to ALL Google products.
1. Alternatives to Gmail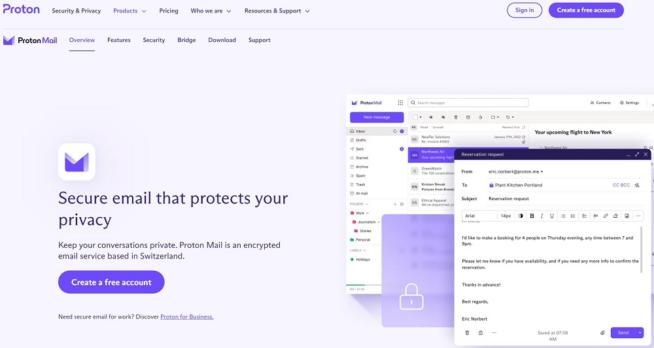 Most likely, you're going to be using Gmail as your primary email client. If so, it's no wonder you're looking for an alternative given its ability to read your emails and their content. Not only that, but Gmail can also track your purchase history by checking your receipts!
Needless to say, the tracking process applies outside of Gmail as well. For instance, if you're logged in to your Gmail account, which you most likely are, it will track your online activities on other sites and collect this information for employing targeted ads.
Luckily, these Gmail alternatives won't do that:
2. Alternatives to Google Search
While Google Search seems the best solution to find stuff online, that's actually not the case. Once again, its tracking algorithm will record your search terms, IP address, and whatnot, making it a very dangerous solution to your privacy.
However, there are LOTS of Google Search alternatives, so here are a few of them:
3. Alternatives to Google Chrome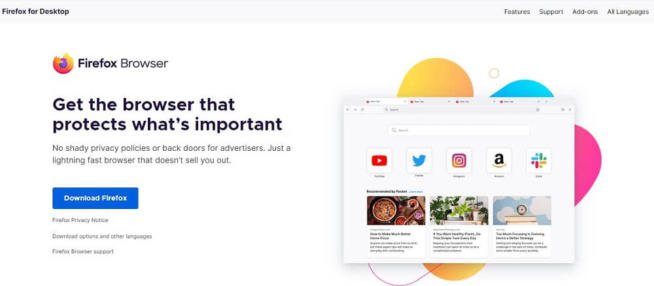 Speaking of Google Search, you should also stop using Google Chrome. Not only does it eat your RAM like crazy but it's often referred to as "spy software" with thousands of trackers inside of it. If you don't want your privacy infringed by Google anymore, look for a Google Chrome alternative.
Here are our favorite choices in this regard:
4. Alternatives to Google Drive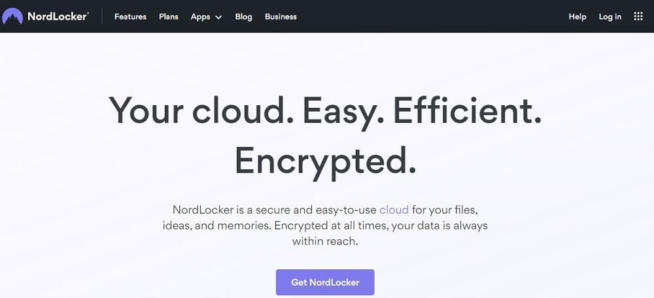 Google Drive follows the same route as other Google Products in terms of tracking and collecting information. With the ability to access your files on the drive, you surely don't want Google Drive to be your primary cloud service.
Here are some great alternatives then:
5. Alternatives to YouTube
If you find YouTube's censorship and the lack of freedom of speech annoying, you might want to check some of the YouTube alternatives. While none of them are even remotely successful, you'll find them much more secure, with unrestricted content, as is the case on YouTube.
Here are the best alternatives to YouTube:
6. Alternatives to Google Maps
If you don't want Google to track your favorite destination and visited places, cutting off Google Maps is a smart decision. However, are there any good alternatives to Google Maps? You can bet there are – here are a few of them we really like:
7. Alternatives to Google Calendar

Google Calendar is among the most intuitive calendar apps out there. With the ability to schedule events, tasks, reminders, and birthdays, you'll never miss out on a single important event. However, its main downside is Google itself and its logging practices that will infringe on your privacy.
Thankfully, two great Google Calendar alternatives include:
8. Alternatives to Google Docs (Sheets + Slides)
Google Docs, while great, isn't the best document-editing suite. Docs, Sheets, and Slides do have their alternatives and if you don't want equally malicious Microsoft Office, saving your privacy is possible with a few great alternatives.
9. Alternatives to Google Translate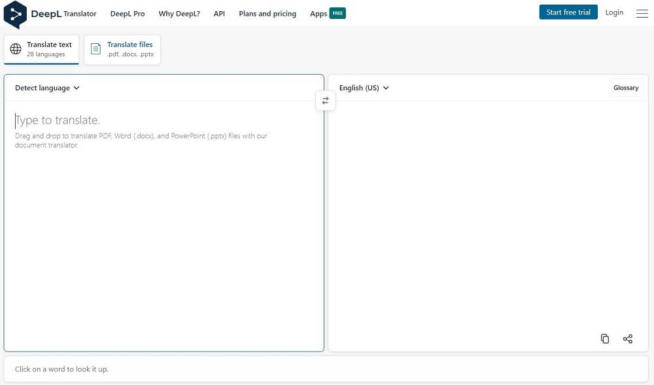 Wanna stop using Google Translate? In that case, you can check out a few awesome alternatives below:
10. Alternatives to Google Photos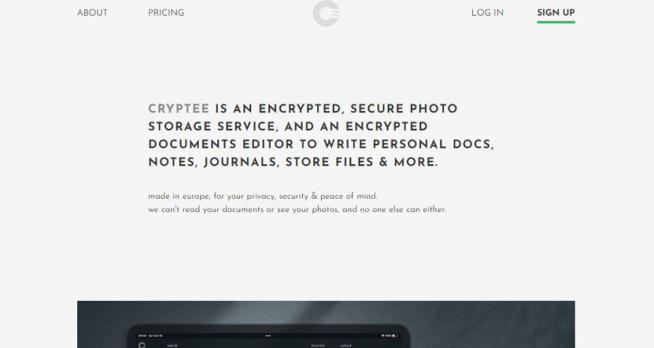 I've never liked Google Photos due to its clunky interface and the lack of privacy. Given its ability to access your photos at any time, you want to avoid Google Photos at all costs. Instead, try out the best Google Photos alternatives below:
11. Alternatives to Google Play Store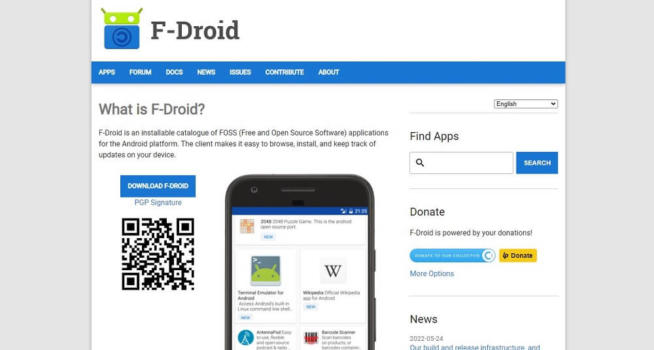 Google Play Store is a huge repository of Android apps and games that Android users natively use. However, reading its privacy policy, you'll find out that it's not as private and secure as it seems to be. There are some great alternatives, though:
12. Alternatives to Hangouts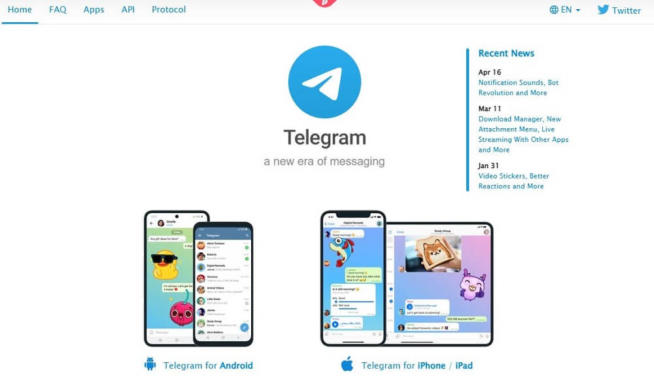 Although I never used Hangouts because I don't like it, it doesn't mean it doesn't have its users. However, many of them are tired of Google reading their messages so they often turn to encrypted messaging services, some of which are:
13. Alternatives to Google Analytics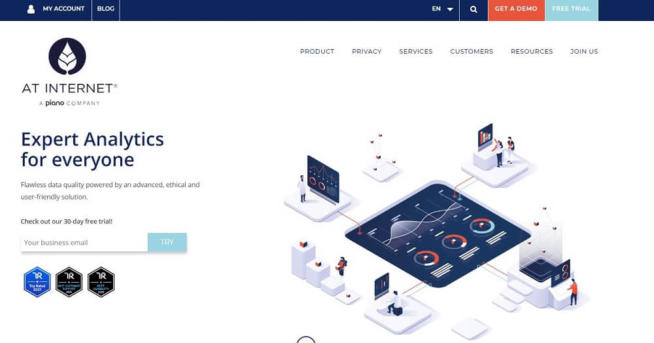 If you own a website, using analytics software is a must to monitor and accelerate your progress. However, avoiding Google Analytics is a must if the privacy of your website concerns you. The good thing is that there are many great alternatives to Google Analytics, so here are a few that we like:
14. Alternatives to Google Authenticator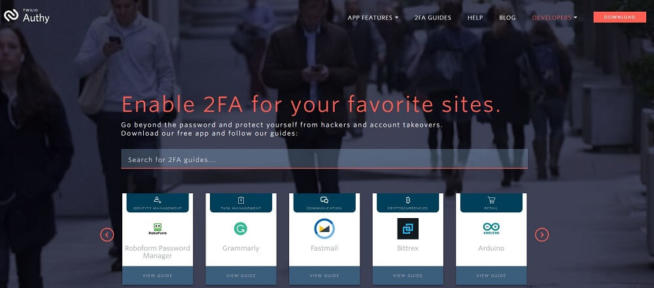 An easy way to add 2FA (two-factor authentication) on your website is by using Google Authenticator. But you should be aware of its limits, such as the fact that it works only on your phone. Besides, authentication keys aren't backed up, which is another vulnerability.
Thus, if someone steals your phone or you accidentally drop it in the toilet, you can pretty much forget about accessing your website again. Don't fret – alternatives to Google Authenticator exist and we listed 3 of them:
15. Alternatives to Google Domains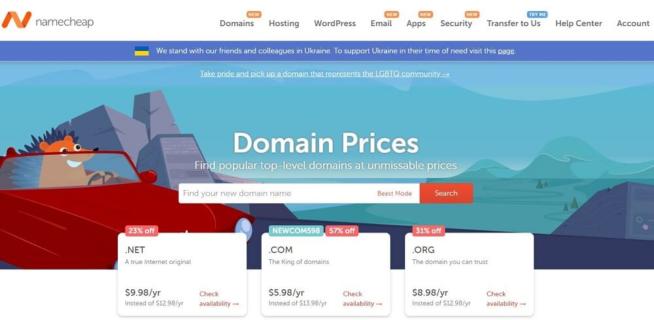 Even if you need to register a new domain, Google Domains offers a solution. And so do many other companies that offer better security features and sometimes, even more functionalities useful for preserving your domain's privacy.
We chose a few of them, so take a look below:
16. Alternatives to Android
Having an Android phone gives you all the customization possibilities you can think of. But being a google product, Android itself isn't very safe and the same applies to its main competitor iOS. Luckily, there are many Unix-based systems that you can install on your phone instead of Android.
17. Alternatives to Chrome OS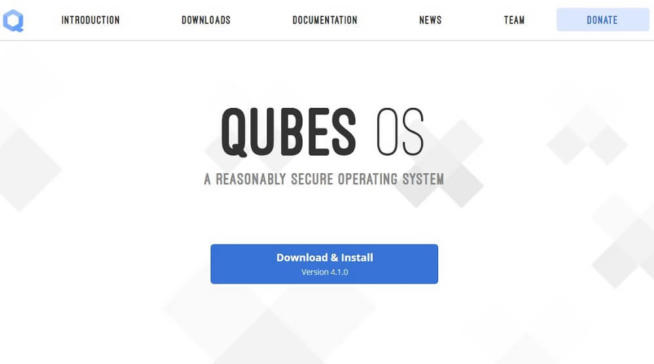 While Chromebooks are very useful, practical, and compact laptops, they still have the lingering issue of Google and its effects on the system. But if you want to say goodbye to Chrome OS and keep your privacy intact, you can try out several alternatives that we presented below:
18. What About Other Google Products Alternatives?
Apart from the main Google products we mentioned, this company offers a lot more tools to keep in mind. Indeed, Google made sure to maximize its usefulness and make people's life easier but all of that comes at the cost of violated privacy and security.
But, as said, you shouldn't worry, as there's at least one more alternative for each of Google's products. Take a look below:
18.1 Alternatives to Google Keep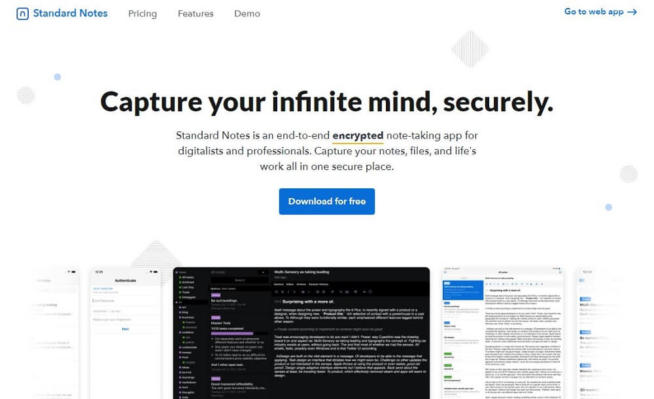 Google Keep is a great note-taking application that you can use in your browser or download its full application. Once again, while very useful, it's far from being secure because Google retains the right to access your notes and reminders at any time.
Thus, the alternatives below are much better in terms of privacy:
18.2 Alternatives to Google Blogger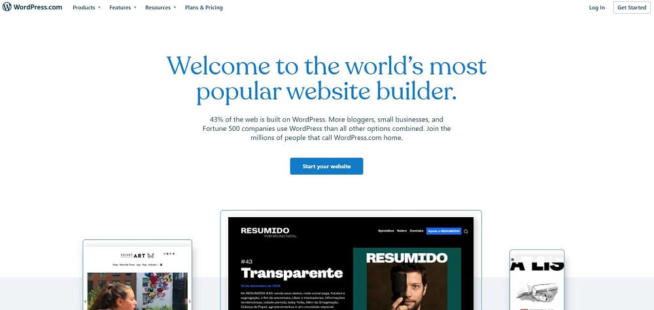 Google Blogger is far from being the best platform for bloggers, so it's somewhat overrated. If you want to cut yourself off Google completely, you might want to check WordPress instead, or perhaps Ghost, which is another platform we really like.
Although we always recommend WordPress simply because of how extensive it is, which allows you to create perfect-looking blogs that will attract a ton of new readers. Ghost is a bit inferior, but it starts at $9 a month, making it very affordable.
18.3 Alternative to Google Fonts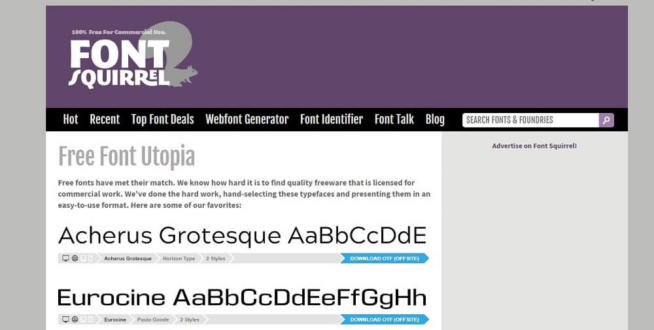 With Google Fonts, you have a huge repository of beautiful-looking fonts at your disposal, but it's not necessary to use – not always. Instead, you can try Font Squirrel, which I often use when I want to bring some uniqueness to my work.
Here, you'll see the supported devices under each font so that you make sure that every user, on every device will be able to see it properly. There are thousands of fonts on Font Squirrels, so you'll surely find the one you need – although not quickly, given the vast selection.
18.4 Other Great Google Products Alternatives
19. How Else Can I Preserve My Online Privacy?
If you think Google is the only company infringing on your privacy online, you're very, very wrong. Namely, the internet is designed in a way that it infringes on your privacy and many factors have a part in this equation.
For example, you might be familiar with government surveillance that exists in pretty much every country. However, it's prevalent in countries like the US, the UK, Australia, Canada, and many other locations. Here, ISPs are FORCED to record your activities online and store them on the servers.
Thanks to this information, the authorities know everything about you, your habits, or your purchase history. Not to mention that, apart from Google, you have Microsoft and Facebook which also play an integral role in the entire surveillance and data-collection process.
However, you can take a few steps to ensure that you maximize the level of privacy you have.
19.1 Using a VPN
The first thing I recommend is using a Virtual Private Network. This software encrypts your connection, conceals your real IP address, and changes it with another one, from a different country. Doing so, it anonymizes your traffic and prevents your ISP from tracking your online activities.
It's also really simple to use, as it offers a dedicated app for your mobile and desktop platforms. While the majority of VPNs aren't free, they're usually very affordable, costing as low as $2 a month. They're easy to set up, and you can install them on a router for protecting all connected devices at the same time.
19.2 Uninstalling Google Chrome
Get rid of that annoying Google Chrome. Seriously. Browers like this are known for collecting browsing history and personal information that could and WILL compromise your privacy at some point. Make no mistake – Google indeed cooperates with third-party companies.
And through its Chrome browser, it can fetch many useful bits of information that it could give out to them. Instead, try Brave, Tor, Mozilla, or any other similar browser to preserve your privacy.
19.3 Adding an Ad-Blocker
Ads and tracking go together, especially since we're talking about targeted ads. Just think about it – how do advertisers know what to advertise to you and it's always something you're interested in? You don't have to answer that question, just think about it.
The simple solution to prevent tracking and eliminate ads and pop-ups is to use a quality ad-blocker. That aside, eliminating ads also speeds up the page-loading process, so you don't have to wait for that long to load websites properly.
20. Google Products Alternatives – Summary
Wrapping things up, we gave you an in-depth guide on all alternatives to Google Products for privacy and security. While some of them aren't better, they have a bigger focus on privacy, which was the point of this article.
Moreover, many of the alternatives are completely free as well, so you won't have to spend any money to use them. That said, make sure you take all the necessary measures to ensure your online privacy because no one else is going to do it for you.