Netflix is virtually available everywhere worldwide. Their content library varies across regions, owing to taste and copyright agreements. In the USA and Canada, Netflix has the highest number of titles offered to their viewers, clocking at over 6,000.
Earlier it was easy accessing the Netflix libraries of most countries using a VPN or a proxy service. In recent days, this has become increasingly difficult as the OTT platform is coming down heavily on such users. The users get this error when trying to watch content meant for a few regions: "you seem to be using an unblocker or proxy"
Some regions don't even load the Netflix website, let alone watch the content. Does this mean the end of the rope for users who want to watch the top content? Not when we have your back with these solutions that will help you get back to the binge-watching streak.
1. How to fix you seem to be using an Unblocker or Proxy
1.1 Check your Extensions
Sometimes when you visit a website, it attempts to change your default settings, install extensions/add ons to your browser. On a few occasions, they manage to get installed by their sneaky tactics. They change the general behavior and take control of the connection settings of your browser. As a result, websites such as Netflix, Hulu, and Prime video might not allow you to stream the content.
Don't be surprised if they add a proxy or block the standard functioning of your default set DNS server.
Paste to the following address in your browser URL bar to identify and remove unfamiliar extensions/add ons.
| | |
| --- | --- |
| Chrome | chrome://extensions |
| Firefox | about:support |
| Edge | edge://extensions |
1.2 Clear Your Cookies and Browser data
Now we have something that feels pretty generic but can instantly solve your error at hand. Not clearing browser data and cookies for a long period of time can cause connection errors that may seem unfathomable. It is best to clear it out once in a while to improve the overall speed of browsing and also make space for changes on a webpage that you frequent.
The quickest way to reach the browser data clearing menu on your web browser is by pressing Ctrl+Shift+Delete on your browser.
1.3 Change DNS
DNS is like a phonebook of the Internet that contains all the addresses of different websites. Every device relies on a DNS server for connecting to a website, application on the Internet. When you use a cheap, unreliable proxy or VPN, it changes your system settings to sub-par DNS, which is not ideal, to say the least. Hence it is important to revert or change it to a reliable DNS server, with a plethora of options to choose from.
Here is how you change DNS on Windows 10
 Head to the Taskbar and right-click to open the menu. Select Open Network & Sharing Settings for heading to the status int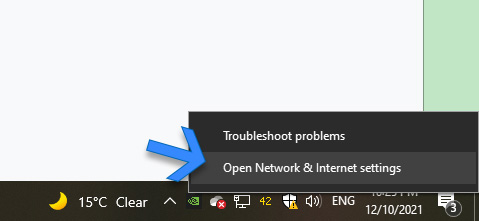 Look under the Advanced network settings section to find the Network and Sharing Center.
 Once in the Network and Sharing Center, click on the Ethernet option. It will be Wi-Fi for users connected to a wireless network.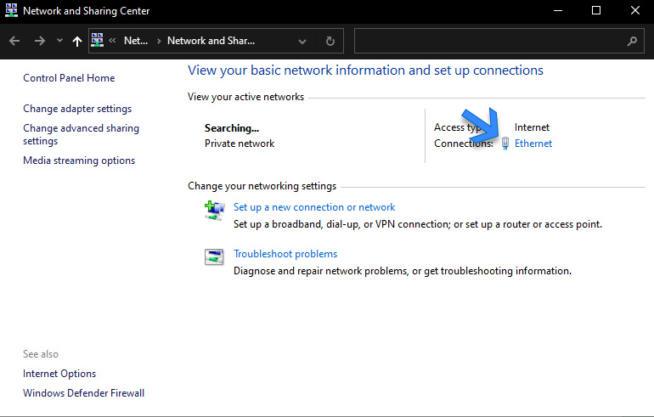 In the Ethernet/Wi-Fi status, head to the properties option.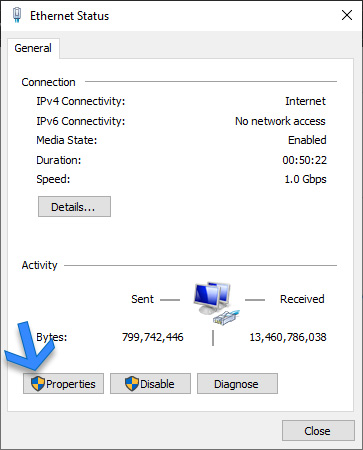 After that, in the Ethernet/Wi-Fi properties, select Internet Protocol Version 4 (TCP/IPv4) and then go to its properties.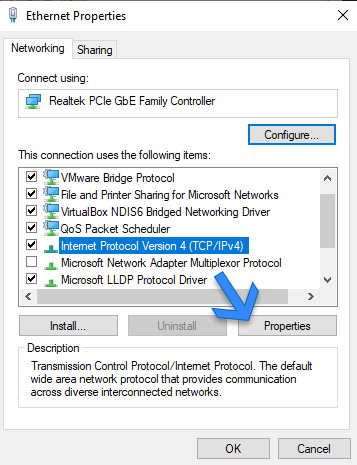 Change the DNS settings by ticking use the following DNS server addresses box. We filled in Google's Public DNS server, but you can try out any other reliable DNS server.
1.4 Here is how you change DNS on Mac
Changing the DNS on Mac is easier than on Windows. Here is how you do it.
 Head to the System Preferences from the Dock and find the Network Settings.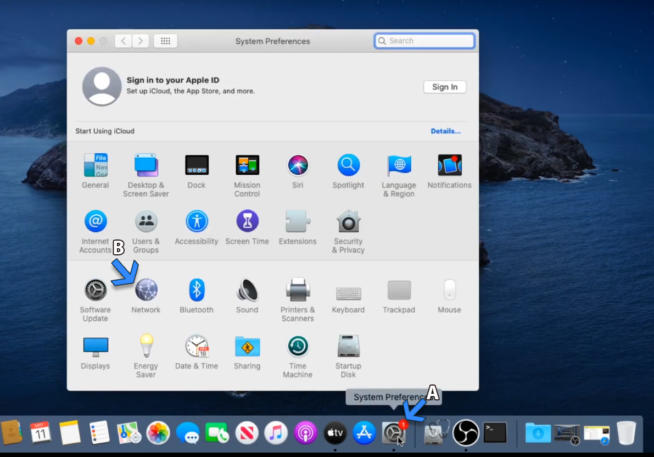 Now you are inside the Network wizard. Select the network, which is preferably Wi-Fi but can be Ethernet ports for a few. It depends on the mode you are using for connecting to the Internet.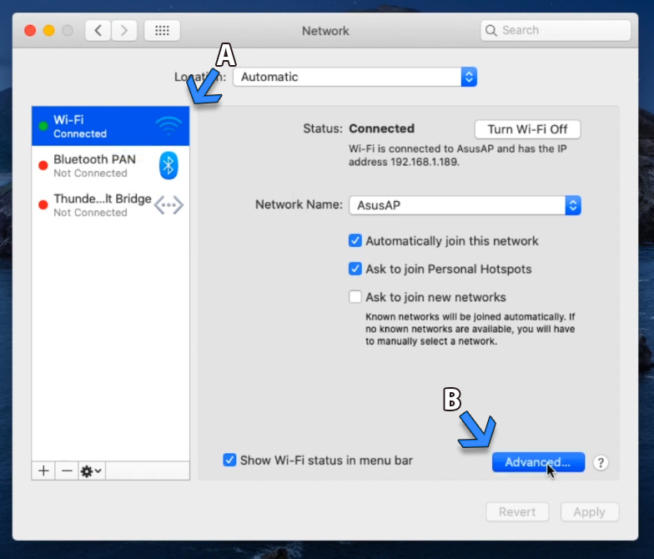 Then click on Advance for getting into the properties of your connected network.
Go straight to the DNS tab and click on the add button, denoted by a plus sign.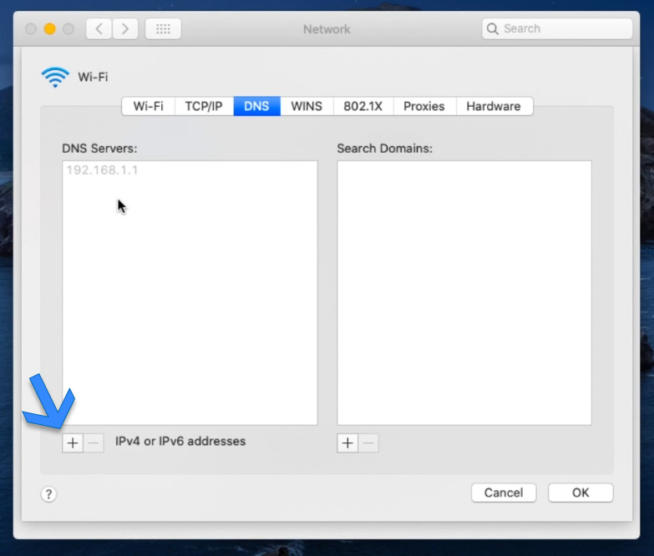 Now add the DNS address here of your liking. Press it again to set an alternate DNS address like we did on Windows.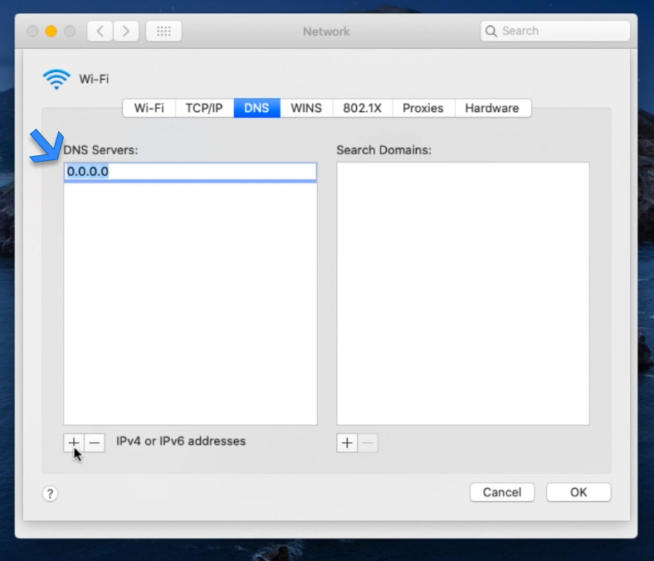 Once both the addresses are filled, click on the OK button to save the settings.  You will be taken back to the Network page, click on Apply to make the changes permanent.
Similarly, for changing DNS on Android, head to the official guide. On the other, refer to this section of the same guide for changing DNS on iOS.
2. Best VPN to fix you seem to be using an Unblocker or Proxy
To avoid having the unblocker or proxy error while streaming your favorite content on Netflix, it is important to have a good VPN in place. Like we demonstrated the importance of a good DNS, a good VPN provider offers private and leak-proof DNS for a smooth, error-free OTT experience.
2.1 NordVPN – Best Overall VPN to fix you seem to be using an Unblocker or Proxy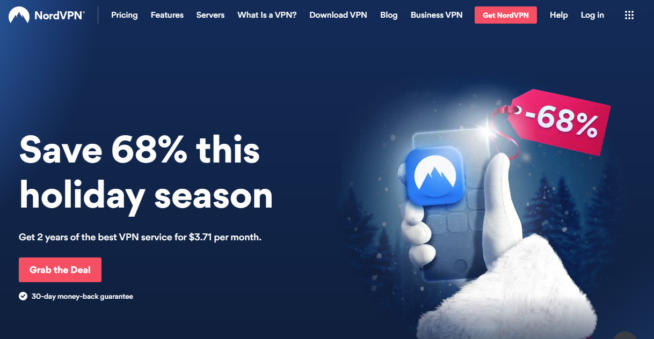 Total Servers: 5,100+ in 60 countries
Best for OTTS: Netflix, Hulu, Prime Videos
Maximum device: 6
Based in: Panama
Pricing(annually): $4.90/mo.
NordVPN is one of the biggest VPN providers around. They have been around here for a while and have their feet planted on the ground. The company offers its very own VPN protocol, NordLynx, built on the WireGuard framework with special attention to encryption in regions with strict content restrictions.  It works on all the platforms supported by the service.
The other two protocols offered here are OpenVPN and IKEv2, which also work on a plethora of devices and platforms. They have a strict no-logs policy meaning your activity and data will never be logged in. We get a handful of servers optimized for Netflix and OTT services.
Overall, the desktop application feels well-placed with its effortless user interface and functionality. Take your anonymity one step further by combining NordVPN with the Onion Router.
Unlike many unreliable VPNs, there is no DNS leak here, which you can even test using their leak test tool. This comes along with the versatile browser extension that is available for all major web browsers. You don't need to install the client at all.
2.2 Surfshark VPN – Best Budget VPN to fix you seem to be using an Unblocker or Proxy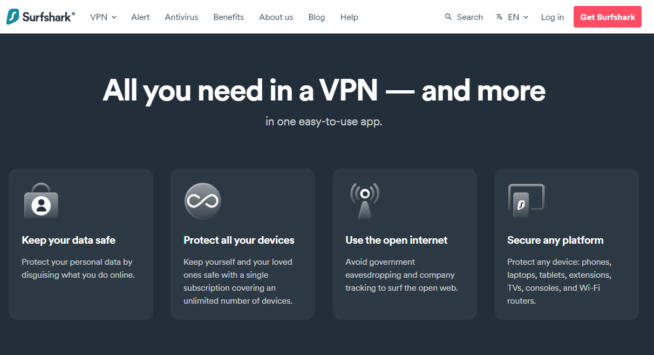 Total Servers: 3,200+ in 66 countries
Best for OTTS: Netflix, Hulu, Sling TV
Maximum device: Unlimited
Based in: British Virgin Islands
Pricing(annually): $6.49/mo.
Surfshark comes off strong with its emphasis on unlocking the restrictions in regions with stringent cyber blocks in place. Their no-border mode works like a charm and automatically starts working behind the curtains when a block or firewall in the area is detected. Even when streaming sites are blocked in your country, you can rely on Surfshark to open the gates and enjoy the content from around the globe.
You will save a ton of money on VPNs as there is no limit on the devices/simultaneous connections here. Purchase a long-duration plan and split it with friends, family to continue watching Netflix and other OTTs for a fraction of the cost.
Shadowshocks makes an entry in the VPN protocol lists here, apart from the usual visitors – WireGuard, IKEv2, and OpenVPN. Shadowshocks come in handy in countries with apex Internet filtering measures.
One feature that stands out for Surfhsakr is the MultiHop. Hide your actual location by connecting to a middle server before being routed to the required destination. For instance, if you are in Mexico, connect to a server in Canada, and then it will connect you to the destination server in the USA. This way, even when the location is revealed, it will be on the middle server.
2.3 ExpressVPN – Fastest VPN to fix you seem to be using an Unblocker or Proxy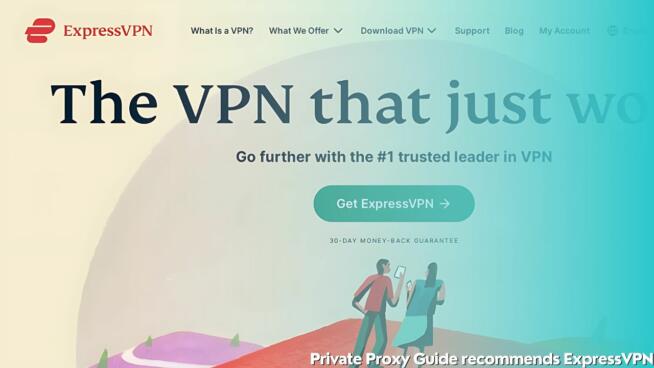 Total Servers: 3,200+ in 91 countries
Best for OTTS: Hulu, Netflix, Disney+
Maximum device: 5
Based in: British Virgin Islands
Pricing(annually): $8.32/mo.
Offering over 20 Netflix libraries, you can imagine the amount of content we can access with ExpressVPN. Stream content from around the world of different OTTS without any geo-restriction. We get VPN apps for virtually all possible platforms, ranging from PCs, routers to handheld consoles like Switch.
Keep counting your fingers on it because the variety of VPN protocols is pretty long. We start with ExpressVPN's very own Lightway, then move to OpenVPN UDP and TCP, L2TP/IPSec, PPTP, IKEv2, WireGuard, STPP. Lightway shines on portable devices when traveling and protects you and your device on different Internet connections.
Swerving into the desktop app feels just the right amount of utility without crowding overcrowded. You get app shortcuts that can be pinned to the dashboard and tagged for opening with a VPN server from a particular location.
Often it feels like your Netflix stream is buffering for no reason. You can test the speed of your VPN connection from the app itself. Head straight to the speed test section and check your connection speed.
2.4 CyberGhost – Safe VPN to fix you seem to be using an Unblocker or Proxy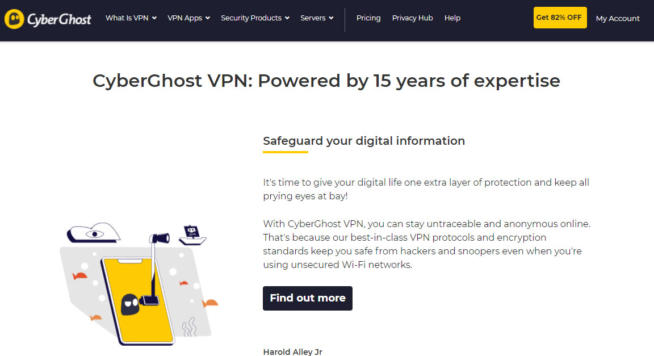 Total Servers: 7,400+ in 91 countries
Best for OTTS: Hulu, Netflix, Amazon Prime
Maximum device: 7
Based in: Romania
Pricing(annually): $3.95/mo.
Get a single-day free trial by registering an account through the mobile app. Cyberghost offers a 14 to a 45-day money-back guarantee, depending on the subscription enrolled. The VPN service provider offers servers optimized especially for torrenting,  gaming, and streaming. You will find latency and distance for the former two in the server browser.
Diving straight to the VPN protocols, there are three options: WireGuard, OpenVPN, and IKEv2. The protocol selection is automatic by default on the desktop client, while Android has WireGuard and iOS has IKEv2 by default.
The desktop app has both legacy and modern UI panels. Right-click on the taskbar icon to use the legacy menu, while a single left-click opens up the contemporary panel with a one-click connection. The single-click connection automatically connects to the nearest stable server, primarily in the residing country.
You can set smart rules for Wi-Fi, launch, and even bar a few apps from using the VPN. Three is a launch option that lets you make your own app rules. Select an app and assign a server from a particular location.
Total Servers: 3,000 + in 45+ countries
Best for OTTS: Netflix, CBS, Amazon Prime
Maximum device: 5
Based in: Canada
Pricing(annually): $3.33/mo.
Last on the list is Tunnelbear, a freemium VPN provider that offers 500 MB monthly data along with a 1 GB bonus for tweeting about the service on your personal handle. It is free to use, and beyond that, you can opt for the paid service that offers unlimited data for industry standard price.
There isn't much to talk about VPN protocols, as barely two are offered here. OpenVPN for Android, macOS, and Windows. Whereas IPsec is available for iOS. Moving to the features, there is app specific KillSwitch, which halts the Internet connection when the specific app is closed.
The desktop app and mobile user interface are a breath of fresh air with interactive animations and a cute bear to take you around. There is a giant cartoon map with server pins peppered around the world. Use it to connect to a server or go the classic way with the search bar.
Make sure to install TunnelBear Blocker, the dedicated tracker blocker for browsers that helps keep tracking at bay and privacy above all.
3. FAQ  
3.1 Can I stop using VPN and still access several Netflix libraries?
Only if the world worked like that. Like we discussed at the beginning, Netflix offers an individual library of content for different regions, owing to copyrights and personalization, amongst other reasons.
Therefore, you will need a good VPN with access to different Netflix libraries for watching a variety of content offered by the service around the globe.
3.2 Does Netflix ban Proxy and VPNs?
Netflix has been lenient in this regard as they don't ban users from using proxy and VPN. When detected using such a mechanism, their streaming stops, and different kinds of errors pop up on the screen.
However, they are coming down hard on the residential IP addresses and proxies, which let users enjoy the content from around the world.
You can solve it necessarily by using the above-mentioned solutions or simply by disabling VPN. The latter will defeat the purpose, and you won't be able to access various Netflix libraries.
3.3 What are the most common Netflix error codes?
There are dozens of Netflix error codes for different scenarios. It is good to be aware of the most common ones that may arise. Here are some that are relevant to the situation at hand.
M7111/ F7111 – The browser needs to be updated, and any browser extension that might be trying to change the version.
40104 – Your device is not able to reach the Internet due to interference. It is possible due to weak Wi-Fi networks when on wireless and when using an unreliable proxy or VPN.
3.4 Which VPN protocol is the best for Netflix streaming?
Most VPNs have OpenVPN set as default when installed on your device. The reason behind it has been the security that it has to offer. Plus, it is open-source, and hence the code can be vetted by any security auditor or a researcher out there.
On the technical side of things, OpenVPN, however, lacks its speed as it relies on a single core of functioning. This limits its capabilities on devices with multiple cores.
WireGuard and IKEv2 are new-age VPN protocols that provide ideal speeds for streaming sans buffers and lag.
3.5 What's the official solution for the error from Netflix?
The official solution for the "you seem to be using an unblocker or proxy" error is to disable the VPN or proxy that you are using. That seems like the most straightforward solution but not feasible when accessing content that is not available in your region. You require the VPN or proxy to watch a variety of content on OTT that is not available in your region.
3.6 Are free VPNs reliable for watching Netflix?
Free VPNs may get you access to Netflix content from around the world, but it comes with several caveats. First up, you must remember that there is no free dinner. The free service you are using is being paid for by gathering information about you and selling it to third-party advertisers.
Second is the unreliability of free VPNs that do not guarantee seamless streaming for a long duration. The servers are often crowded and provide abysmal performance, hindering the whole watching experience.
3.7 Which is the best VPN to use with Netflix?
There is no one specific answer to this. Your region, Internet restrictions, and Netflix library has a say in this. Many VPNs do not work well in particular regions with censorship and firewalls in place. Even some ISPs put measures to ensure that VPNs don't work the way they are supposed to.
When everything from your end is green, the choice of VPN comes into play. All the leading VPN providers are honest about the number of Netflix and other OTT libraries they can offer. You can check to find the information non their website or straight up ask the customer support regarding it.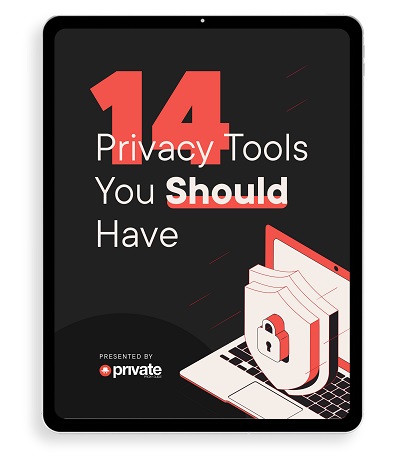 Learn how to stay safe online in this free 34-page eBook.