While not the most popular social media platform, it garnered a lot of attention with the recent acquisition by Elon Musk. Twitter, thus, still holds a certain value in the world of social media and is a good way for its users to get informed or misinformed on certain events.
Established in 2006, Twitter reached a long way, and today, it counts millions of users, despite not being the no.1 choice for social media users. Undoubtedly, Twitter statistics for 2023 are quite interesting, so this is going to be a topic of today's discussion.
If you're interested in finding more about Twitter statistics and facts, I strongly recommend staying with me. I'm sure you'll find a lot of surprising things about this platform that you never knew before. Without further ado, let's dig deeper into the subject, shall we?
1. Quick Twitter Statistics for 2023
In 2022, Twitter counts more than 192 million active users each day
A huge 80% of Twitter users use their mobile phones to access the platform
Elon Musk purchased Twitter for $44 billion in April 2022
The annual revenue of Twitter for 2021 was around $5 billion
Barack Obama is the most popular account on Twitter
Every month, Twitter has 436 million active users
Twitter was founded in 2006 by Jack Dorsey who also sent the first-ever Tweet
More than 7,500 employees are working for Twitter
In the US alone, Twitter has more than 70 million active users
Twitter banned @realDonaldTrump in January 2021
Pinterest has more monthly active users than Twitter (444M) according to Statista
2. Detailed Twitter Statistics and Facts for 2023
In the first quarter of 2020, 925,700 accounts were banned and suspended by Twitter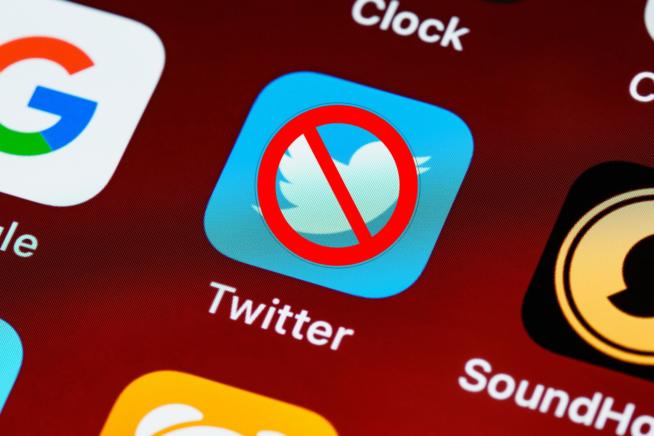 As is the case with every social media site, Twitter has certain rules and guidelines that need to be respected. However, many people take it for granted, thus, they often violate terms of use that lead to account termination.
Interestingly, in the first quarter of 2020, Twitter banned and suspended almost 1 million users, which is a baffling number. But if you do a bit of research, you'll see that Twitter did so mainly due to hate speech that many people tend to spread nowadays.
Whether it's propaganda or opposing a certain agenda, Twitter acted immediately and eliminated a big portion of its users. This goes to show that, if you want to be active on Twitter, you must respect the guidelines put in place by the website.
80% of users reported that they use Twitter on their mobile device
With a massive increase in cellphone use in 2023, it's no wonder that many social media platforms are optimized for these devices. Apart from Instagram, Twitter is also one of them, and in 2023, it reported that 80% of the entire user base accesses the platform via a mobile app.
Twitter can be used on desktop devices as well but it's much easier to use a mobile app to scroll through the ever-changing feed. We're talking about 350 million mobile users a month approximately, which is a big increase over approx. 200 million mobile users in 2015.
Around 20% of the entire Twitter user base is in the United States
Despite its huge influence in the world of social media and news, Twitter is far from being the #1 social networking platform worldwide. In fact, taking a look at Statista's chart from January 2022, we can see that 76.9 million users are based in the US.
This is a huge number compared to other countries that don't seem to like Twitter as much. For comparison, we have 58.95 million users in Japan, with 23.6 million active users in India. An interesting thing is that Twitter isn't as popular in the United Kingdom.
With 18.4 million users in 2023, people in the UK aren't interested that much in Twitter. According to Statista, Colombia counts just 4.3 million users, which, having in mind the total number of residents (~50M), isn't a bad result.
70.4% of male users use Twitter, as opposed to just 29.6% of female users
Yet another interesting bit of Twitter statistics say that around 70% of users are male, while only 30% of women use the platform. Compared to Instagram where 51% are male and 49% female, this is quite a big gap between the genders.
What this also means is that the majority of content on Twitter is most likely more interesting to the male population. However, this is just an average number considering that these Twitter statistics don't apply to every country, but rather on a grand scale.
For instance, in the US, 54% of Twitter users are male, with 43% of female users in total, according to Statista. This is something you should take in mind if you want to know more about the target audience on this platform.
Only 10% of Twitter users produce 92% of all Tweets
Despite millions of users globally, Twitter users aren't very active in terms of sharing Tweets. The newest statistics say that only 10% of the user base publish 92% of all Tweets. On average, users post stuff on this platform once a month but that isn't always the case.
The majority of them will only like and comment on posts rather than posting their own Tweets. As such, we can conclude that people visit the platform to get information rather than to give it. And as it stands, the majority of Twitter users are consuming the content published by a fraction of it.
65% of Twitter users are Democrats
The strong influence of democrats on Twitter can be seen if you spend a lot of time on the platform. Namely, according to statistics from Pew Research, 65% of Twitter users are Democrats, with only 35% being republicans.
This puts Twitter in second place on the list of the most liberal platforms, as Reddit has 80% of users that identify as democrats. Currently, the platform with the most republicans is Facebook which has around 46% of users that identify with this alignment.
Also, when you remember that Twitter banned Donald Trump's account in 2021, you can see that the platform might have sort of an aversion towards republicans.
Twitter ad engagement increased by 27% in 2023
In 2022, Twitter's overall engagement increased a lot and as a result, its ad engagement saw a dramatic 27% increase. Advertisers are going to like this news as well because, at the moment, CPE (cost per engagement) is reduced to 9%.
With this in mind, we can see that this platform is significantly cheaper than Facebook or Instagram for advertising. Thus, if you need additional ad engagement for less money, Twitter seems to be a great choice.
Almost no Twitter users rely solely on this social media platform. Instead, 99% of them have at least ONE more social media account, which isn't strange, after all. All social media platforms are interconnected, so many people switch from one to another periodically.
It's said that, on average, an internet user has 8 accounts on social media. In this case, apart from Twitter, 84% of users use Instagram while 87% of them use Facebook.
Twitter's number of employees increased to more than 7,500 in 2023
Twitter showed exponential growth during the past few years. According to Statista's chart published in April 2022, 7,500 employees worked for Twitter in December 2021. This number is surely larger by now, as Twitter is still growing slowly.
In December 2020, that number was at just 5,500 people and in 2013, they counted 2,712 users. Just for comparison, in January 2008, 2 years since its inception, Twitter counted just 8 employees, so the total number of employees increased almost a thousand-fold by 2023.
Only 13% of adults in the US have a very favorable opinion of Twitter
Interesting research regarding Twitter was published by Statista. Namely, just 13% of adults in the US have a very favorable opinion of this platform, with 26% saying that their opinion is somewhat favorable.
In the same fashion, 18% have a very unfavorable opinion, while a whopping 28% of people said that they either have no opinion or they "don't know." It looks like that, in the US, Twitter doesn't have the best reputation, despite the total number of users.
A whopping 19.42% of Twitter users are fake/spam
Followerwonk and SparkToro conducted research on random 44,058 Twitter active accounts to find out how many of them are fake or spam. They came up with shocking results that say that 19.42% of all Twitter users are either spam or fake.
This even somewhat disturbed Elon Musk who was worried about the percentage of fake users on Twitter before acquiring it. However, according to calculations, it looked like that only 5% or below of Twitter users are fake.
Either way, there's no doubt that, like any other platform, Twitter hosts thousands of fake or spam users, as well as bots.
The CIA monitors Twitter each day and reads through roughly 5 million Tweets daily
The CIA extended its tentacles to many social media platforms and Twitter is only one of them. Due to the alleged threat of terrorism, the CIA is obligated to monitor all social media platforms and on Twitter alone, it reads through approximately 5 million Tweets each day.
As it stands now, it looks like the CIA's attempts to reduce the possibility of terrorism were successful. Thanks to this method, the authorities managed to arrest potential suspects and somewhat make Twitter a safer place.
88% of Twitter's ad revenue comes from mobile devices
Having in mind that Twitter users mostly use mobile devices to access the platform, it's not strange that 88% of ad revenue comes from mobile devices. And by mobile devices, we think mostly about iOS and Android smartphones/tablets, rather than laptops with desktop operating systems.
In March 2022, Statista published a chart that indicates that Twitter is very FAR from being the most used platform. Interestingly, its 436M active monthly users are just edging out Reddit and Quora which have 430 and 300 million monthly active users.
Compared to Sina Weibo with 573M, TikTok with 1,000M, or Instagram with 1,478M active monthly users, we can see that Twitter is seriously behind. Interestingly, Facebook has 2,910M and YouTube 2,562M active monthly users, and as such, represent the most used social media worldwide.
@barackobama is still the most-followed account on Twitter in 2023
When it comes to the most followed accounts on Twitter, Barack Obama is still the most followed one, counting 131,67M followers. A somewhat baffling fact is that Justin Bieber is in the second spot with 114,36M followers, representing the most popular musician on Twitter.
Next is Katy Perry with 108,9M followers, while Cristiano Ronaldo has "just" 92M followers as of 2023. After its acquisition of Twitter, Elon Musk's followers count increased to 82.48 million, making him the 8th most-followed account on his own platform.
Each month 500 million people visit Twitter without logging in
Twitter stated that it has 500 million people visit the platform without logging in, each month. Compared to the number of its official users which is higher than 340 million, this is a pretty surprising bit of information.
However, this isn't very strange considering that many people visit the site just to read some news or get the information they want. Furthermore, many people also click on Twitter search results from Google, which also counts as a visit.
Knowing this, the company focuses more on increasing its ad revenue by displaying ads for both logged-in and non-logged-in users.
53% of the users in the US think that Twitter's problem is false or misleading information
In spite of getting news and information from Twitter, many people think that it's misleading or false information that they're getting. According to Statista, 53% of people in the US think that the main problem with Twitter is exactly this – information that's either false or misleading.
Moreover, there are other problems that people addressed on Statista. For example, 47% of users in the US think that the main problem is harassment, with 25% of them stating that frequent bans are its main issue.
Interestingly, people are aware of Twitter's censorship methods. Thus, 31% of them are aware that Twitter limits the visibility of certain posts similar to Facebook, Instagram, or even YouTube.
The "tears of joy" is the most popular emoji used on Twitter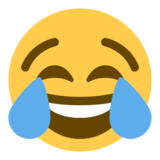 Among Twitter statistics is the one regarding the most popular emoji on Twitter. As you can guess, it's the face with tears of joy that's often used to express something very funny. Admit it – you're using this emoji as well, both on social media and in text messages!
42% of Twitter users in the United States have a college degree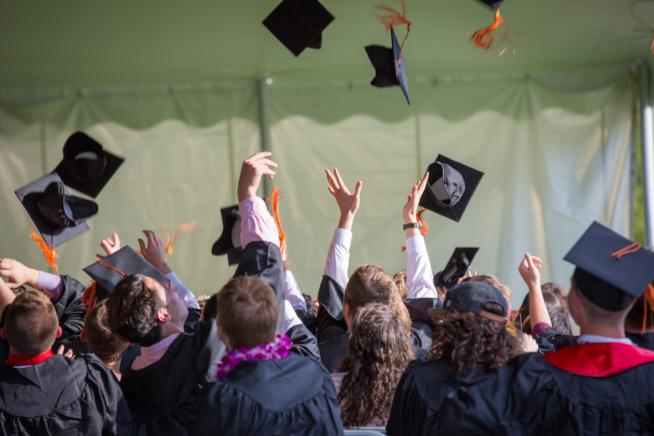 An amazing fact is that 42% of US Twitter users have some sort of college degree. This is not very strange considering that Twitter is mainly used to express opinions on subject matters that college-educated people are interested in.
Still, compared to LinkedIn where 56% of users have a college degree, Twitter isn't the platform for the most educated people.
25% of adults in the US have a "somewhat favorable" opinion of Elon Musk
Elon Musk is, for some people, a very favorable person that fights for freedom of speech. In the US, a quarter of adults have a somewhat favorable opinion of him, with 17% stating that they have a very favorable opinion.
Very unfavorable opinions can be found in 11% of the US adult population and only 14% of adults never heard of Elon Musk. Finally, 19% of participants have heard of Elon Musk but they have no opinion on him and what he's doing.
Twitter has 25.67% of desktop traffic distribution in the US
A recent post from Statista shows us the percentage of desktop traffic distribution per country. Published in February 2022, it shows that 25.67% of desktop traffic originates from the US. Japan is a close second, with 15.04% of desktop traffic.
In the last spot is Canada with 3.27% and the UK sports just 5.55% of desktop traffic distribution. After all, people use their cellphones to access Twitter in most cases, which further backs up these Twitter statistics.
82% of high-volume Twitter users in the US use the platform for entertainment
Once again, Statista showed us that 82% of adults in the US use the platform for entertainment. And here, we're talking about high-volume users that post 20+ Tweets a month. Low-volume users are a bit different and they account for 76% of this category.
The last reason for using Twitter is for expressing opinions. 77% of high-volume users use Twitter for this while only 29% of low-volume users fall in this category.
38.5% of Twitter users are between 25 and 34 years old
Adults from 25 to 34 years are the biggest group of people using Twitter worldwide. They account for 38.5% of all Twitter users, after which, 20.7% of users are between the age of 35 to 49. Unlike Instagram, users from 13 to 17 years are accounting for just 6.6% of the total user base.
This implies that Twitter is used more by millennials rather than Gen Z who likes Instagram, TikTok, and Snapchat significantly more.
Twitter's mDAU increased by 13%, reaching 217 million in late 2021
mDAU stands for monetizable daily active users. In Q4 2021, Twitter posted a document that indicates that its mDAU increased by 13% percent and with 217 million monetizable users, its revenue grew significantly.
In 2022, it's expected that Twitter's mDAU will grow even more, but we've yet to see how that will pan out after Elon Musk's acquisition.
Twitter invested 167.1 million dollars in the advertisement in 2021
A large focus of Twitter on ads yields much higher costs for the company. In 2021 alone, Twitter spent 167.1 million dollars on advertising, which is a major increase over 2022, when it spent 56.1 million dollars in total.
Interestingly, 2015 was also a big year for investments as Twitter gave out 119.7 million dollars for this purpose – the second-highest sum of money next to 2021.
In 2021, Twitter's annual revenue was more than 4.5 billion dollars from ad services
From ad services alone, Twitter made 4.5 billion dollars in 2021, which made its investments justified. During the same year, it made just 571 million dollars in data licensing, implying that ads are the main source of revenue from the company.
Just for comparison, in 2023, Twitter made 3.2 billion dollars from ads and 508 million dollars from data licensing.
26% of people favor Twitter ads over ads on any other platform
According to Twitter, 26% of internet users spend more time viewing ads on this platform than on any other social media website. We don't know why this is the case but nevertheless, it seems as though this is the best platform to advertise yourself or your services.
Nearly 25% of verified Twitter accounts are journalists
There aren't many verified Twitter accounts but from all of them, 24.6% are journalists. Compared to musicians and business people that account for 12% and 13%, it's easy to see why people use Twitter for news and acquiring new information.
The first user to get 1M followers on Twitter is Ashton Kutcher
Ashton Kutcher was the first person to reach 1M followers on Twitter, surpassing CNN and many other popular accounts. This event had a tremendous impact on the platform and was even live-streamed by both Ashton and CNN.
Nearly 400 million users don't have a single follower on Twitter
In 2022, we found out that 391 million Twitter accounts don't have a single follower. What's more, many of these accounts are non-active or they're locked, so they just take up space on Twitter's servers and clutter an already full server infrastructure.
Conversely, this leads to higher maintenance costs for the company that tries its best to keep all accounts existing on the platform.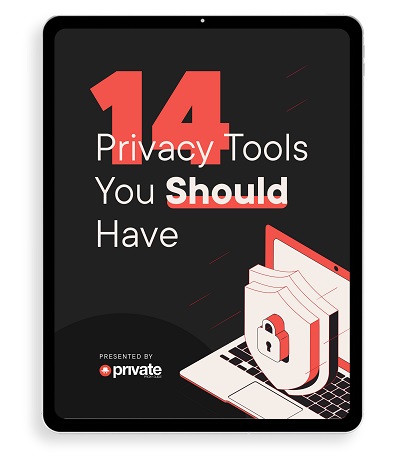 Learn how to stay safe online in this free 34-page eBook.