When talking about the next step in the evolution of virtual reality, we must mention Metaverse. Metaverse is a perfect blend of the virtual and physical world that allows you to take on an avatar and interact with other people (avatars) in different settings.
Taking advantage of AR glasses, VR headsets, and dedicated apps, Metaverse will be a whole world that people can visit with ease. By 2028, it's estimated that Metaverse will be worth around $800 billion, especially with millions of investments from a variety of tech companies.
If you find this somewhat interesting, this is the article for you. Today, we'll talk about some of the most important facts and first-hand statistics about Metaverse in 2023 that will surely spark your interest.
1. Key Metaverse Statistics and Facts for 2023
It is predicted by JP Morgan that Metaverse will reach $1 trillion in market size in the future
Facebook invested more than $10 billion in Metaverse development
According to Statista, 31% of adults in the US never heard of Metaverse
In 2020, Metaverse was worth $46 billion
Metaverse combines Virtual Reality and Augmented Reality
Meta, the company behind Metaverse, is a parent company of Facebook and Instagram
Metaverse produced 10,000 more jobs
Sony invested $200 million in Metaverse
The biggest market share of Metaverse is North America
By 2025 the predicted worth of VR and AR in Europe is $20 billion
33% of adults in the US feel curious about Metaverse – 19% are concerned
2. Detailed Metaverse Statistics and Facts 2023
Epic Games invested $1 billion to aid Metaverse's development
One of the most popular gaming companies, Epic Games, raised $1 billion to make Metaverse's plans come to fruition. Tim Sweeney, the CEO of the company sees a very bright future for Metaverse, stating that, in the future, all companies will have to use it.
In his words, you'll be even able to test-drive the car before you purchase it. Also, he says that Metaverse is going to be a meeting place for companies, individuals, and brands, which should make business much easier.
30% of adults in the US think that Metaverse "isn't as good as real-life"
According to Statista, in January 2022, 30% of adults in the US said that Metaverse isn't as good as real life. However, 26% of them think that it is the future of technology, with 23% stating that companies are looking for a way to make more money with Metaverse.
Interestingly, 20% of adults are concerned with personal privacy, while only 9% think that it's a better alternative to real life. Moreover, just 6% of adults in the US deem Metaverse a predatory financial scheme or a scam, indicating that adults have very mixed opinions about it.
Overcoming disabilities are the main reason people join Metaverse
39% of adults who want to join Metaverse are doing so for overcoming disabilities or obstacles that prevent them from doing something in real life. Conversely, 37% of them want to enhance their imagination and creativity but also travel the world without moving.
People would also use Metaverse for educational possibilities (29%) and for creating new job opportunities that Metaverse could offer (30%).
Metaverse is not expected to establish in another ten years according to Zuckerberg
Mark Zuckerberg, the CEO of Facebook says that he doesn't expect Metaverse to be big any time soon. However, it's vital to mention that Facebook invested $10 million in its Metaverse project, which implies that it's planned for it to release fully at some point.
To be precise, Zuckerberg says that the second half of this decade is the earliest point at which Metaverse will be "huge." Contrary to Zuckerberg, many people think that it'll take less than that to develop a full-fledged virtual world as Metaverse.
But in the same fashion, many experts think that it'll take far more than a decade to develop a virtual world.
70% of gamers worldwide are excited about spending more time with their friends in virtual in-game worlds. They also expect to spend more time playing as a result of increased social interactions that can occur thanks to Metaverse and its concept.
This will surely have a positive impact on gaming companies and gamers who stopped playing games for a variety of reasons.
More than 400M active users inhabit Metaverse in 2023
Despite not being fully released, Metaverse already has several different virtual worlds. These worlds inhabited 400M all-time users, which, compared to 2019 statistics, is almost a million-fold increase. Keep in mind that Metaverse is still far from being finished.
However, despite that, people seem to like the virtual world, as well as businesses that already started developing their virtual stores. Although, having in mind Zuckerberg's predictions, it's highly unlikely that it'll become mainstream in the close future.
More than $700 million worth of virtual land is purchased in Metaverse
As much as it sounds crazy, the cumulative amount of money spent on virtual properties in Metaverse is way above $700 million in 2023. In fact, Metaverse's economy shows exponential growth as we speak, which speaks volumes about the success of its development.
While cheaper than physical properties, they still require a lot of money for the level of customization that users want. Thus, it's expected that the current $700 million spent on virtual land will be doubled in the next couple of years.
Half of the Metaverse users avoid looking like their real selves in the virtual world
An interesting statistic says that 54% of people refuse to make their avatars resemble their real selves. After all, Metaverse offers you the possibility to be anything you want in the virtual world, which prompts people to make themselves "ideal" according to their standards.
There was a recent survey by Social.com that involved 1,050 people. When asked about making avatars that resemble their real selves, a huge number of participants (54%) said that they'd choose a completely different look.
A majority of companies think that Metaverse will "boom" in the next 5 years in 2023
Despite Zuckerberg's claim, many companies actually believe that Metaverse will make a boom in the next 5 years, according to Statista. The study was published in April 2022, and 67.65% of companies agreed with this opinion.
Furthermore, just 13.73 percent of companies agree with Zuckerberg's statement, while only 0.98% of companies think that it's never going to boom. Judging by these statistics, companies around the globe are looking positively on Metaverse and are most likely going to take advantage of it.
The average price of virtual land in Metaverse is $12,000
In Metaverse, just like in the real world, having your land is mandatory for surviving. While the current average price of virtual land is $12,000, this number is increasing as we speak. This is because Metaverse is a virtual world and it's limited, just like our world.
The more properties are bought, the more the prices will go up. In fact, some people already speculate that property owners will rent their properties to users for a monthly fee, thus, holding and building more wealth as time goes by.
The most expensive Metaverse property is valued at $2.4 million
Speaking of properties, $2.4 million is the value of the Fashion Street Estate in Decentraland purchased by Metaverse Group. Currently, it's THE most expensive virtual real estate, superseding the cost of some of the most expensive homes in the US and worldwide.
Metaverse Group plans on expanding the fashion industry within the virtual world through selling clothes and holding fashion shows.
Most people in the US aren't interested in Metaverse
According to a study done in November 2021, a whopping 68% of adults displayed a lack of interest in Metaverse. The study was done by Morning Consult, in which a vast majority of people displayed certain worries with Metaverse, thus, becoming uninterested in Meta's project.
In fact, most Metaverse users are people under 18 years, which implies that bringing adults in would be a much harder task for Meta/Facebook.
The Fortnite concert was attended by 10.7 million people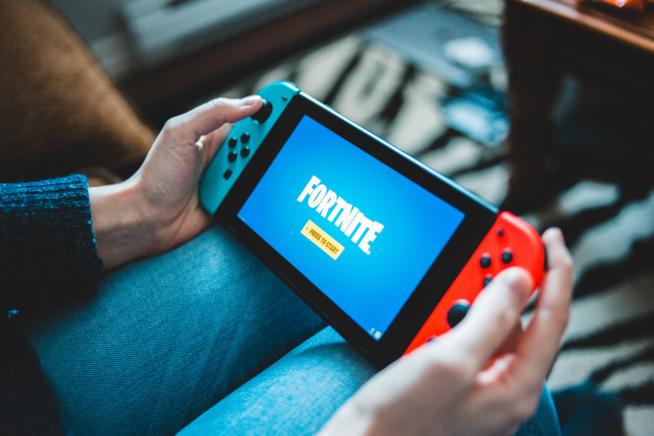 Remember those Fortnite concerts that sparked interest among users online? Well, 10.7 million people enjoyed these very concerts of Ariana Grande and Travis Scott, which isn't surprising given Fortnite's huge player count.
More than 34 million VR headsets are expected to be installed worldwide by 2024
With the increasing popularity of VR headsets for consoles and PC, it's expected that 34 million of them will be installed by 2024. Moreover, the VR industry is seeing rapid growth in the past few years, indicating that these predictions might be true.
In Europe alone, the VR market will grow substantially, according to experts. They say that, in 2025, it will reach an estimated market value of $20.9 billion. And that's in spite of North America being the largest marketplace.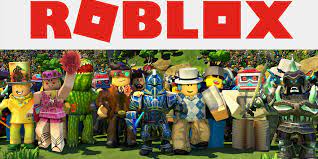 Roblox is among the first concepts of the Metaverse. In Roblox, people can create their own free-to-play games where users can buy items, skins, and other valuables using Robux, a virtual, in-game currency. Since the middle of 2020, Metaverse statistics show a whopping 164 million users playing Roblox each month.
With that in mind, the developer of Roblox, Supersocial funded another $5.2 million for making games that will focus on Metaverse possibilities and features. Cooperating with Gucci, Supersocial made a so-called Gucci Garden where people can enjoy a virtual display of Gucci's creations.
People are mainly concerned about cyber security in regards to Metaverse
Given its fairly new Sci-Fi concept, there are growing concerns over Metaverse and its effects on society. However, according to Metaverse statistics from 2022, people are most likely concerned about cyber security – 38.24%-
25.49% of people fear that digital life would take over real life, and the same percentage thinks that the trend will fade. Looking from this standpoint, there are genuine and justified fears that Metaverse will have a huge, potentially negative impact on the life we live.
25% of people worldwide will spend at least an hour per day in Metaverse by 2026
Some Metaverse statistics state that, by 2026, 25% of people will spend at least one hour per day in Metaverse. The same research also explains that one-third of the companies will offer various services and products for Metaverse users.
Metaverse is based on Snow Crash, a novel by Neal Stephenson from 1992
In Snow Crash, users could read about a virtual universe with millions of people interacting with each other and the environment. This very novel is one of the earliest concepts of Metaverse and virtual reality in general that spawned additional works based on it.
For example, one popular platform is Second Life and it's a much inferior version of Metaverse and its concept.
Metaverse's potential negative impacts on society expected by 77% of people
With mixed feelings towards Metaverse, it's no surprise that 77% of people expect some negative impacts on society. As they state, it's all about the virtual, immersive world and its addictive nature that could pull people in and make them dissociated and anti-social in the real world.
Given Metaverse's vast possibilities, these worries are justified. If we're to deem it almost the same as real-life with the possibility of fulfilling fantasies, chances are high that people will "lose" themselves in the Metaverse without wanting to go back to their real life.
Losing touch with reality is very alarming and will, undoubtedly, have a huge effect on people with families and strict business relationships.
Intel states that Metaverse will require a thousand-fold increase in computational power
Powering Metaverse will take a lot more computational power than we have available today. Intel, a famous CPU manufacturer, states that a thousand-fold increase in computational power should be enough to power it up, staying somewhat optimistic, in spite of these shocking facts.
Having today's technology, it seems as though at least a decade will pass before Metaverse becomes a big thing. Intel also says that we need to utilize computing power better if we want Metaverse to work properly, which also takes a lot of time.
32% of adults in the US have a favorable opinion of Mark Zuckerberg
Near the end of 2021, Statista published interesting Metaverse statistics about Mark Zuckerberg and people's opinions about him. In this chart, we can see that 32% of adults have a favorable opinion of Mark, with 24% of them having no opinion.
However, 22% of adults in the US have a somewhat unfavorable opinion, while very favorable opinions account for just 6% of the adults.
53% of all investments in Metaverse are crypto investments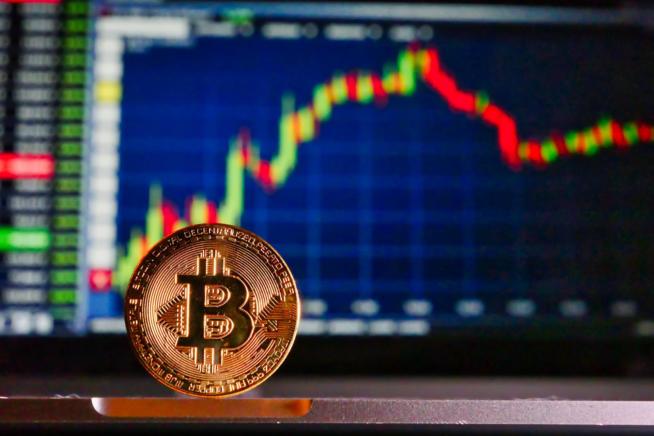 Another interesting statistic has to do with investments in Metaverse. The vast majority of companies still invest in cryptocurrencies – 53%, with 44% investments being in NFTs. Surprisingly, work environment, branding, and product sales account for 40%, 30%, and 27% of investments respectively.
Companies tend to invest very little in products like entertainment or gaming, though. Gaming investments take just 27% and entertainment, with its 15%, isn't the most popular branch of investments by companies.
More male and less female audience is interested in Metaverse (56% vs 42%)
A recent poll in 2023 indicated that a more male audience is interested in the benefits of Metaverse. Out of 5,500 interested people, 56% of them were male and just 42% were female. This is an interesting statistic that tells us that Metaverse is most likely a male-driven space.
More than $652 million is spent on Robux
Robux, a virtual currency in Roblox, allows those who play the game to purchase special items and valuables in the game. So far, in 2023, users spent more than $652 million on Robux, with the figure growing rapidly.
The majority of Metaverse users are underage
Research on LinkedIn shows us that younger people are generally more interested in the intrigues of the virtual world. Young teenagers are especially dominant here, with the highest number of users being between 12 and 13 years old.
At the time of writing these statistics, we're talking about 210 million active users in Roblox, 10 million users in Minecraft, and around 80 million users in Fortnite. A considerable number of users is 16 years old, while 18-yeard old people and above are less interested in Metaverse and its derivatives.
To put it simply, around $84 percent of Metaverse's total market consists of people under 18.
The most expensive NFT sold in Metaverse is Pepenopoulos
Back in October 2021, the most expensive NFT called Pepenopoulos was sold for $3.65 million on Sotheby's Metaverse. Pepenopoulos is a part of the Rare Pepe series that appeared way back in 2005 but quickly gained popularity as a funny internet meme.
Pepe, the frog, often expressed human-like feelings often used to describe certain situations in our real life. Having been sold for $3.65 million in the form of Pepenopoulos, this is officially the most expensive NFT in the actual Metaverse history.
Metaverse is still 6 years away, says Baidu
The Chinese search engine Baidu states that Metaverse will take at least 6 years to fully develop. Undoubtedly, it's way less than what Zuckerberg states and is far more optimistic than what many people think.
38% of people are interested only in trying extreme sports in Metaverse
According to Statista, in 2021, 38% of people would use Metaverse only to try extreme sports such as paragliding, bungee jumping, or skydiving. With most people fearing these activities, it's no surprise that they'd love to try it inside the virtual world without risking their lives.
Metaverse is the most dependent on hardware, rather than software
Metaverse is a combination of both hardware and software. However, the most important factor is hardware, as VR and AR headsets will be required to access the virtual world. Thus, Metaverse depends on hardware the most, as well as hardware manufacturers and their efficiency.
More than 75,000 sales are generated in Decentraland
Decentraland is the largest world in Metaverse, which 75,000+ sales prove perfectly. No doubt, people and companies are serious about their lives and businesses in this world, pouring ridiculous amounts of money in 2023.
33 million people attended Lil Nas X's concert through Roblox
During the COVID pandemic, Lil Nas X has been very active in his virtual concerts. In fact, his show has been watched by 33 million people through Roblox, which is an impressive number, especially since Roblox has more than 200 million active players.
Gucci Vault lets people buy Gucci NFTs
Gucci's Metaverse shop is already making some money through virtual clothing and fashion items. However, its vault lets you buy NFTs from this company that are already very expensive. Still, in the future, their price might increase due to the increasing popularity of Metaverse itself.
18% of people stated that they'd watch virtual executions on Metaverse
According to Statista, people would try extreme sports we talked about earlier while using Metaverse. However, not a very small percentage (18%) of them would also watch virtual executions. This is a somewhat surprising result given that 17% of them would own a virtual harem.
What's more, 18% of these people would also conduct unethical experiments on virtual humans and 19% would watch gladiators fight to the death. That surely speaks volumes about people's cruel nature that would come out in this virtual world.
Most companies are willing to invest only 10 to 20 percent of their budget in Metaverse
In April 2022, Statista published an analysis of the budget that companies are planning to invest in Metaverse. A huge 33% of them are ready to invest only 10% or 20% in this project, with 17% of them claiming that this is a priority investment.
However, just 6% of the companies are ready to devote 6% of their total budget as of 2023. After all, some companies still don't believe in the future of Metaverse and its revolutionary technology.
107 games added the word "Metaverse" in their name/description
It seems like many app and game developers think that Metaverse is going to be a big thing in the future. Judging by the statistic published in February 2022 by Statista, 107 games added the word "Metaverse" either in their name or description.
The interesting thing is that 101 finance apps did the same, with 70 social apps adding the word as well. We were surprised that only 11 educational apps added "Metaverse" in their description, while 57 entertainment and 33 lifestyle apps added the word, too.
22% of the companies that invested in Metaverse see it as "the future"
Undoubtedly, hundreds of companies worldwide already invested in Metaverse. According to Statista and its survey from April 2022, 22.19% of them see Metaverse as the future. Underneath, we have 21.58% of them thinking that Metaverse is full of opportunities.
However, we find it intriguing that 11.26% of these companies think that it's a way of escaping the real world. And beneath, we have 6.62% of them thinking that it's a new distraction, along with just 1.99% of the companies stating that it's useless.
It's easy to see that companies respect and value Metaverse much less than hating on it.
A $22 million contract for mixed reality technology won by Microsoft
Thanks to Microsoft Mesh, we might be a step closer to Metaverse. As we speak, Microsoft makes tons of money with its mixed reality invention that allows users to connect with each other virtually, using any of the Mesh-supported apps or devices.
Most notably, Microsoft's HoloLens is in play that is also used by the military to aid special operations and training. As such, the US military offered a big $22 million deal to Microsoft to further improve upon it and make it available to large masses.
To make the plans come to fruition, Microsoft joined forces with Lune Rouge, Niantic, and OceanX, making sure that Microsoft Mesh and the tech based on it reach its full potential. This technology will take advantage of features like holoportation and holographic sharing.
As such, people can meet up virtually regardless of their location, which could benefit education, training, and conferences that would be much easier to set up and organize.
55% of internet users never heard about Horizon Workrooms
Horizon Workrooms is a pretty good implementation of Metaverse. It's a virtual workspace where you can connect with your colleagues, collaborate, and develop new business ideas. Of course, it takes advantage of a VR headset, making it more hardware-dependent.
However, it's worth noting that 55% of internet users never heard about it. Conversely, only 20% said they heard "not much" about Horizon Workrooms, with 17% of users stating that they heard only "some" information.
Lastly, just 8% of users heard a lot about Horizon Workrooms, which implies that this Metaverse-like collaboration tool didn't garner much popularity among internet users.
Steam VR is the most available VR headset app in 2023
If you're looking to get a new VR headset app, most likely, you're going to come across Steam VR. According to Statista and its February 2022 statistic, 5,000 Steam VR apps are available, loosely followed by Oculus PC, with only 1,400 apps.
Oculus indeed offers a lot of VR apps for headsets, so you have 1,150 apps for Oculus Go, 837 apps for Oculus App Lab, and only 341 of them for Oculus Quest. Regardless, it looks like Steam is currently the leading platform for enjoying various VR games and activities.
In 2024, it is predicted that there'll be 1.73 million active users of mobile AR
Statista has a very interesting statistic regarding the overall number of active user devices of mobile AR. In 2024, it is estimated that 1.73 million active users will enjoy what mobile AR has to offer. In 2023, that number should be around 1.4 million.
Comparing these numbers to 2019, only 0.44 million users used mobile AR, while in 2020, that number increased to 0.6 million. In 2022, however, we have 1.07 million mobile AR users, which is a significant increase from the past few years.
All of this indicates that, in 4 or 5 years, this number can go a lot above 3 million active users.
Web 3.0 Metaverse companies have a market cap of $27.5 billion
Compared to Web 2.0, Web 3.0 holds a market cap of $27.5 billion, which is much lower than the previous generation. Although it's still in the process of development, Web 3.0 promises many benefits that Web 2.0 failed to deliver.
Namely, experts say that Web 3.0 will be a more decentralized version of the internet we use, and allegedly, users should be more in control of their personal information and relevant data. This should have a positive impact on privacy and avoiding data-collection companies like Google or Facebook.
However, keep in mind that Web 3.0 is far from being brought to the public eye. But, upon its release, we'll most likely be able to experience a huge virtual, 100% autonomous world, as long as there's enough content produced for that kind of experience.
A $412.9 billion revenue opportunity for video game makers in Metaverse
It is estimated that Metaverse will have a big impact on how we experience games. Thus, many experts think that there's a $412.9 billion revenue opportunity for gaming companies that focus on bringing their experiences to Metaverse.
As they say, revenue opportunities should present themselves for both existing games but also gaming hardware like VR and AR headsets.
Coca-Cola sold its first even NFT for $575,000
With the emerging trend of purchasing NFTs, Coca-Cola recently auctioned and sold its NFT for a whopping $575,000. However, many experts speculate that this exact NFT will be worth even more when NFTs gain more popularity, especially in the virtual world of the Metaverse.
Disney-themed Metaverse park
Even Disney jumped on the Metaverse bandwagon with its plan to make a virtual park in the Metaverse. But since it's far from release, it'd be interesting to see how well the experience will compare to the real-world Disneyland.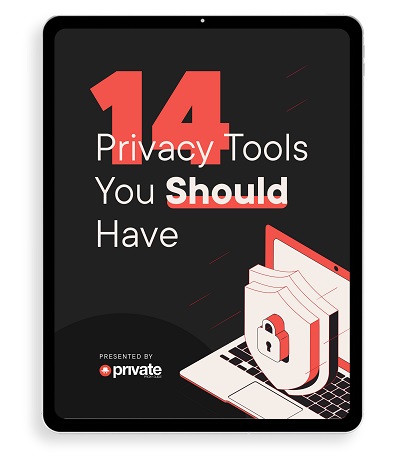 Learn how to stay safe online in this free 34-page eBook.