Twitter is one of the most popular social media networks. According to The Social Shepard, there are about 450 million active Twitter users monthly, making it a great platform to share your thoughts, promote your business or simply keep up with different news and updates. Many people make multiple accounts that they use for different purposes, from personal to building your business or maintaining a micro-blog. However, in some situations, you may need to use a proxy for Twitter.
Twitter is a social media platform that only allows users to create up to five accounts. That said, if you need to make more than five accounts for whatever reason, you won't be able to do that without some third-party resources that will help you create them. Using proxies is some of the best ways to make multiple Twitter accounts without getting into trouble.
Given that Twitter is often used to promote products, services, or whole businesses, many marketers refer to using bots to automate the process of content creation and communication with other users. However, given the regulations that Twitter imposes, it's important to use proxies that will ensure the bots won't be blacklisted by the platform.
Many proxies on the market are compatible with Twitter, but only several proxies give an extra layer of security and reliability. If you have trouble choosing a proxy that is compatible with Twitter, continue reading our guide where we created a list of the best proxies for Twitter.
1. How to Use Twitter Proxies?
Proxy for Twitter is a gateway between a client that makes a request to use the platform and the server that hosts that platform which gives the response of the requested information and provides the client with the platform's address and its contents.
Some locations, or even countries could be blocked from accessing the hosted information from the server, which is why it's necessary to use proxies or other tools to access it. Proxies work in the following way:
Instead of accessing Twitter directly, the client uses a proxy to direct the request to the server
Once the request reaches the proxy server, it replaces the client's IP address with another address that can access Twitter and forwards it to the website.
The request is then forwarded to Twitter's servers
The Twitter server responds with access to the proxy server
The proxy server transfers Twitter's response to the client's computer or phone.
If you can't access Twitter from your device, proxy masks your IP address with another IP address that Twitter won't block from accessing.
2. Why Use Proxy for Twitter?
Twitter proxies allow users to bypass limits or block access to Twitter. Here are all the reasons to use them:
Management of multiple Twitter accounts: If your company works with different products, marketing teams, and clients taking it all to one account is difficult. Twitter limits the number of created accounts to five, which is why using a proxy can come in handy.
Ad verification: Using a proxy that connects to the region you want to target with your marketing campaign can help you display the ads to your target audience or customers.
Data scraping: Twitter is often a great source of data, which is why data scraping on it is very popular. Users can extract different user profiles, hashtags, trending topics, and much more. Twitter has strict measures to prevent people from spamming and other malicious intent, which is why Twitter proxy can make data scraping easier while keeping anonymity.
Trend tracking: If your business needs to track trends and activity of users in a certain location, the Twitter proxy may come in handy. Digital marketers can analyze the data collected from certain locations and help plan the next content and product release strategy.
Application testing: Twitter proxies can make it easier for developers to test apps during the development process. They are used for specific apps that use Twitter API or other Twitter functionalities. Using a proxy can help test those apps.
3. Best Proxy for Twitter 2023
If you're looking for the best proxy for Twitter, look no further. We compiled a comprehensive and compelling list of the best Twitter proxies. Continue reading to find the best option that will meet your needs.
Datacenter proxies are often sufficient in providing stellar performance for a Twitter bot. However, residential proxies offer an extra layer of support and protection, and for that reason, Smartproxy is one of the industry-leading options if you'd like to access Twitter.
It has flexible pricing plans, and several different proxy types followed by a stunning 99.47% success rate. There are 50 million unique IP addresses and availability in over 195 countries. It's available on Windows 10, MacOS X, Linux-based operating systems, and on both Android and iOS devices.
It allows your bots to effortlessly crawl Twitter while providing geo-targeting services to bypass the limitations. You can also verify the businesses you run and make more than five Twitter accounts.
Key features
Global coverage in over 195 countries
Residential proxy offers to pay per GB used, which is great if you only use the Proxy occasionally.
Supports a smart wallet for effortless payment management
Users are anonymous with the highest level of security and privacy options
Intuitive and user-friendly interface
Additional free tools that allow you to simplify your experience
Large knowledge base with a detailed blog and tutorials
Great customer support
| | |
| --- | --- |
| Pros | Cons |
| Great coverage | No SOCKS5 or VPN Service |
| 3-day money-back guarantee | Geotargeting is limited |
| Customer support | |
| 50M IPs with ultra-fast access | |
Pricing: From $15 to $340/month depending on the plan
Oxylabs is another great Proxy service provider that provides residential proxies. What makes it stand out compared to the two aforementioned options is that it provides over 100 million IP addresses with access for only approximately 0.6 seconds, for you to use with over 99.95% success rate.
It is a great option to use for Twitter account management and bots because it uses residential IP addresses provided by the ISP. It offers worldwide coverage, which is great for breaking geo-location restrictions and managing multiple Twitter accounts from anywhere in the world.
Key features
Super-large proxy pool with over 100M IP addresses
Worldwide coverage
Easy integration of residential proxies
Intuitive dashboard for the easy control of data
High privacy and security controls for an extra layer of protection
Unlimited concurrent proxy sessions
| | |
| --- | --- |
| Pros | Cons |
| Worldwide coverage | Not approachable for smaller businesses |
| Consistent 99.95% success rate | The plans are more expensive than others |
| 7-day trial and 3-day money-back guarantee | |
| 100M Ips with 0.6 seconds access times | |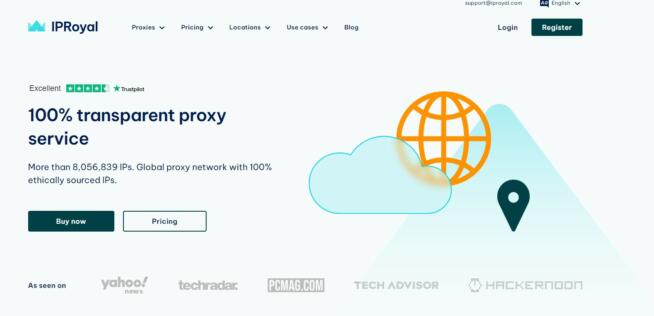 Pricing: From $1.75-$80 per GB or proxy
If you're looking for a combination of proxy offers, look no further than IP Royal. This Lithuania-based proxy service offers both data center and residential rotating proxies. The best part is that they are non-expiry. If you are testing out different proxy options, then this company offers more than most other providers.
This option is also useful to Twitter users who spend a long time on Twitter and have specific use cases which require a specific type of proxy for Twitter. It has two proxy pools with one of them offering over 50 million unique IP addresses with city targeting and other features.
The second pool is more useful to users who don't change proxies as frequently, as this plan offers 25K monthly proxies.
Key features
Different types of rotating proxies
You can choose from the residential, data center, and ISP proxies
Two different proxy pools
Outstanding customer support that is available 24/7
Money-back guarantee if you're not satisfied and a free trial
Over 50 million unique IPs
Internet usage control
Great security and privacy features
| | |
| --- | --- |
| Pros | Cons |
| Global coverage | The other proxy pool is significantly smaller compared to other services |
| Free trial and 7-day money-back guarantee | |
| Customer support is available 365-days a year | |
| Great proxy selection | |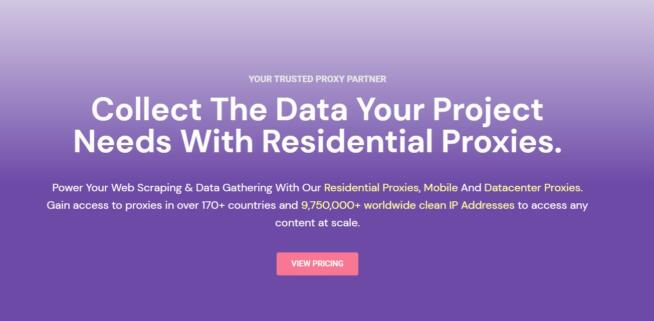 Pricing: From $15 to $1250/month
ProxyEmpire contains both mobile and residential proxy plans, both of which can be used for Twitter bot management and account creation. The company is available in more than 170 countries and provides near-worldwide coverage.
With numerous pricing plans, ProxyEmpire is approachable to both smaller and large businesses, even though the more high-end pricing plans may be more expensive than it'd be expected. It's a rotating residential proxy provider without limitations that could hinder your management.
Key features
Nearly 10 million IP addresses worldwide
Availability in over 170 countries
Perfect for data gathering and web scraping
4G rotating mobile proxies
You can use it to check SERP performance which is ideal for smaller businesses
| | |
| --- | --- |
| Pros | Cons |
| Great coverage | Still relatively new on the market so prices are unadjusted |
| Near-perfect uptime and success rate | There's only a paid trial |
| 4G mobile proxies | |
| Nearly 10 million IP addresses | |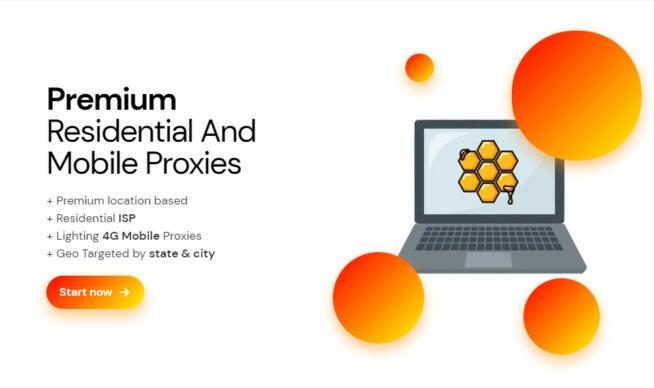 Pricing: From $18 to $30 per GB
If you are just getting started with Twitter content automation and need to create more than five accounts, then BeeProxy is the perfect service provider for you. Backed with great features, it offers only two plans which are paid on a per GB basis.
This simplifies a lot of options and features, especially for people who are just getting to learn about proxies and online anonymity. It offers proxies from 150 countries and it's geo-targeted from the state or city.
Key features
Support in over 150 countries
Affordable and simple deals
Residential and 4G mobile proxies
Comprehensive dashboard that is easy to use
30-day money-back guarantee
| | |
| --- | --- |
| Pros | Cons |
| Great coverage | Money-back guarantee applies only if the service wasn't used and otherwise in case of a bug |
| Great success rate | |
| 4G mobile proxies | |
| Anonymity is guaranteed | |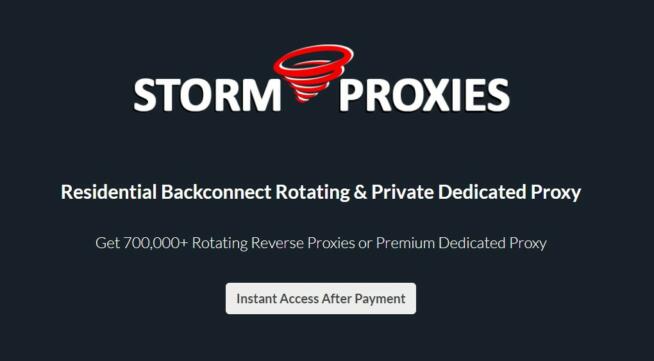 Pricing: Depends on the package
If you're running smaller Twitter accounts but still don't want to get blacklisted, StormProxies is the best offer. They have numerous plans and package offers, which means you may be billed for as little as $10 per month up to $650.
StormProxies has numerous bells and whistles that will attract you to subscribe, but providing reliable service and the highest level of security are just some of the reasons to sign up. It's good for large websites and SEO monitoring, as well as automated security for Twitter.
Key features
1GB networks are optimized for smooth and fast performance
700,000+ rotating reverse proxies
Unlimited bandwidth
Private dedicated proxies for fixed IP addresses that require high speed
High-end customer support
Hides your IP address and makes you 100% anonymous, guaranteeing privacy
| | |
| --- | --- |
| Pros | Cons |
| Over 700,000 rotating reverse proxies | A bit difficult to navigate and choose the right plan for your needs as there are a lot of different plans and packages |
| Unlimited bandwidth | |
| 24h money-back guaranteed | |
| Anonymity is guaranteed | |
Pricing: $10.13-$15 per GB for residential proxies
Bright Data is known for providing datasets, tools for data scraping and mining, and other assets. However, the company also provides anything from data center proxies to residential, mobile, and ISP proxies.
It is one of the best options to consider if you want to run a business on Twitter and ensure that your content creation doesn't get blacklisted. With these proxies with locations across the world, you'll be able to effortlessly create any number of Twitter accounts that you will want.
Key features
Stable connection as a result of a 99.9% success rate
Among the fastest proxies regardless of the type
User-friendly dashboard that is easy to navigate
Unlimited concurrent requests
Over 72 million residential IP addresses
100% ethically-sourced data
Great customer support
7-days trial
| | |
| --- | --- |
| Pros | Cons |
| 99% uptime | It could be more approachable |
| Unlimited concurrent requests | Some extra expenses may be involved in the product |
| 72+ million residential IP addresses | |
| 7-day free trial and money-back guarantee | |
4. Conclusion
Proxies for Twitter are great tools for content creators and small-to-medium businesses that operate internationally to create content and collect data about their potential customers to get insights into their performance. By using proxies, users can make multiple accounts around the world and not worry about being blacklisted. Have you used some proxy for Twitter? Let us know in the comments!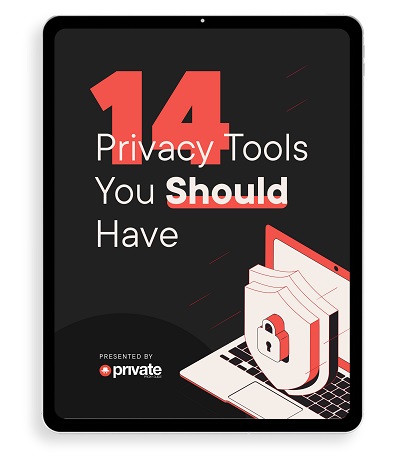 Learn how to stay safe online in this free 34-page eBook.