An Android Emulator is the perfect tool to convert your Windows PC to a sizeable Android space.
There are several reasons one would want to turn their PC into a big Android phone, namely gamers who wish to use a proper setup while gaming.
Furthermore, tech companies also test their apps and software on such emulators before releasing them in the market.
The possibilities while using an android emulator is endless as it gives you the freedom to use an Android system even when you don't own one. iOS users that are contemplating switching to Android can get an understanding of how Android functions via an emulator.
If you are not familiar with emulators, then the following list of the 10 best android emulators can help you choose one for yourself. Know that these emulators are listed in no order and you can use any of these as per your needs.
1. Best Android emulators for PC in 2023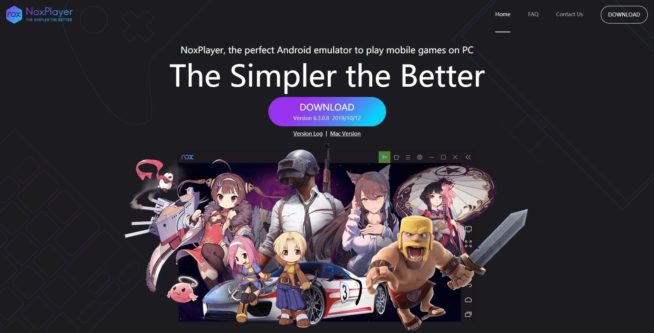 What it offers:
Flexible Setting Options: Nox Player is perfect for gamers as it allows them to specify settings for CPU cores and RAM usage. If there is a compatibility hindrance between your PC and the game, then you can change those settings as per the system requirements.
Advanced Gaming Assistance: Features like keyboard mapping, gamepad, and scripted record are also efficient in making your gaming experience more enhanced. By using the scripted recorder, you can record whatever is happening on the screen to replay it later.
Strengths:
Best for gamers
Built-n Google Play Store Support
Rooted Android Version
More than one windows on one device
Shortcomings:
Established on Android Lollipop
Slows down the whole system
Can't use multiple apps together
Works Best For:
Windows XP,7,8,8.1, and 10.
Direct X 9.0C
System Requirements:
Dual-Core/Intel/AMD
5 GB RAM
5 GB Space to spare on the hard disk
OpenGL 2.0
Cost: Free
---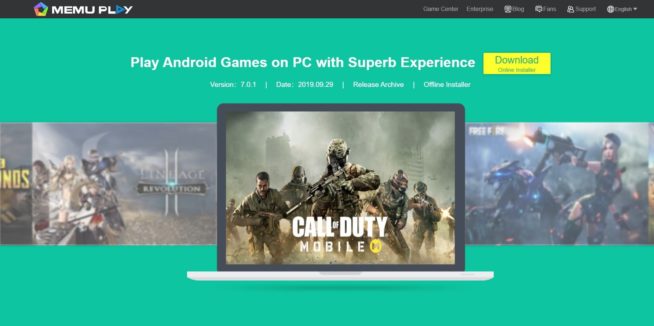 What it offers:
Multiple Android Simulation: You don't need to download extra software to create various Android spaces on your PC. MEmu can generate more than one Android workspace for you which you can use simultaneously. It works fine for a lollipop, KitKat, jelly, etc.
Gaming Pro: You can use its keyboard mapping feature to determine game controllers on your screen and enjoy smooth pro gaming functions.
Strengths:
Facilitates gameplay
Keyboard mapping for mobile controls
Hardware Virtualization Technology
Shortcomings:
Based on Android Lollipop
Might not support top-quality games
Graphics deliverance is poor
Works Best for:
Windows XP, 7, 8, 8.1, 10
DirectX 11
System Requirements:
Intel VT-x or AMD-V
At least 2GB system memory
At least 2GB free space on the hard disk
OpenGL 2.0 (Graphics driver)
Cost: Free
---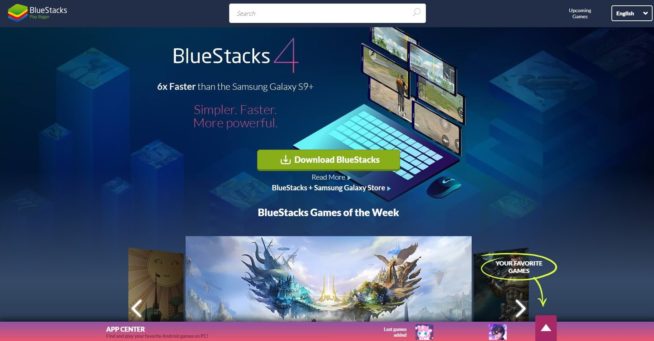 What it offers:
Best for Live Streaming: If you are a gamer that earns money by living steaming your gameplay then Bluestacks is perfect for you. It not only has a Twitch live streaming option, but it also supports Facebook live streaming through Bluestacks TV.
Fast & Convenient: Bluestacks is based on Android 4.4 KitKat and is the pioneer of the Android emulators. Its creators go as far as saying that if system requirements are fully met, then it will work twice faster than an original Android.
Strengths:
Built-in Google Play Store
Twitch live stream functionality
Facebook live stream via Bluestacks TV
Easy to install APK
Shortcomings:
Not suitable for old CPUs
Consumes a lot of resources from your PC
Ads hinder the free version's features
Works Best for:
System Requirements:
Updated graphics driver
Intel/ AMD processor
Minimum 2 GB RAM
At least 5GB free space on the hard disk
Cost: Free/ $24 per month for premium version.
---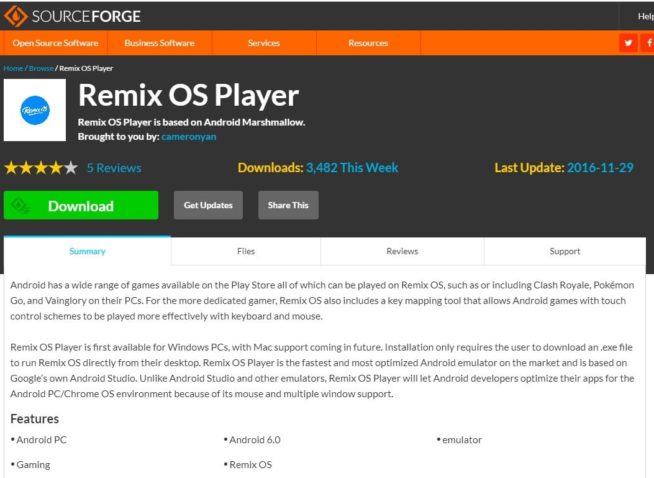 What it offers:
Efficient Operating System: Based on Android 6.0 Marshmallow, this emulating system is a capable operating system that can cater to most of your needs effortlessly.
Aside from the operating functionality, it can cater to the preferences of a gamer to some extent. It has an efficient keyboard mapping system that takes care of a gamer's immediate needs. Not only this, you can play more than one game simultaneously in different windows by using this emulator.
Easy to Use: Android Studio is convenient to use as it doesn't need to be installed to function on your PC. You can use it from its source directly without lagging or falling short of its commitments.
Once you open it, its attractive interface immediately grabs your attention. Moreover, it recommends plenty of apps that you can access with a single click. Social media apps like Snapchat and Facebook are available at your expense through this emulator system.
Strengths:
Google Play Store support
Easy installation of apps
Supports multiple apps at once
Rotated orientation
Shortcomings:
Doesn't support APK file installation
Setup file is as large as 700MB
Works Best for:
System Requirements:
8 GB free space on hardware
A dual-core processor of 2 GHz or beyond that
2 GB RAM
Latest graphic drive
Cost: Free
---
What it offers:
Faster than Most Emulators: Genymotion works faster than most emulators because of its practical nature. It is mostly used to get the job done instead of gaming and live streaming.
Best for App Testing: It is perfectly capable of testing your apps designed for Android systems. It works over the cloud as a virtual machine and can determine whether the app you are testing is efficient for an Android system or not
Strengths:
Supports Android versions from 4.1 to 8.0
Adjustable processor and memory settings
Works fine with Android Studio
Shortcomings:
No pre-installed Play Store
Doesn't work without VirtualBox
Not suitable for gamers
Works Best for:
Windows 7, 8, 8.1, 10
macOS 10.9 or beyond
Linux Ubuntu 18.04 and beyond
System Requirements:
Intel, Nvidia or AMD processors
OpenGL 2.0 (Graphics driver)
100MB free space on the hard disk
Minimum RAM of 2GB
Cost: Free (Terms & Conditions Apply)
---
What it offers:
Operating System: PrimeOS is an operating system that before an emulator. It creates its personal space within your computer and separates its system from that of your computer. This way, you'll hardly face any inconvenience in terms of storage and space while using this emulator.
Easy to Use Interface: Its interface is clean and straightforward without the inclusion of any complicated features and settings in it. It resembles the interface of a computer browser with a task and menu bar visible.
Convenient Gaming Support System: It has a Decapro keyboard mapping feature that lets you personalize your gaming pad. Furthermore, some popular games like PUBG are pre-mapped, and all you need to do is install this emulator and start gaming.
There is another thing that most gamers find it hard to tackle, which is to provide false GPU information to those games which ask for it. It has apt GPU tools that work seamlessly to fake such news at your expense.
Strengths:
Supports multiple window function
Accepts keyboard shortcut commands unlike most emulators
The interface includes a taskbar, menu bar, and few other features
Shortcomings:
Unavailable in the market
Too simple
Works best for:
System Requirements:
Minimum 2 GB RAM
At least a few GB of free space left on the hard disk
Cost: Free
---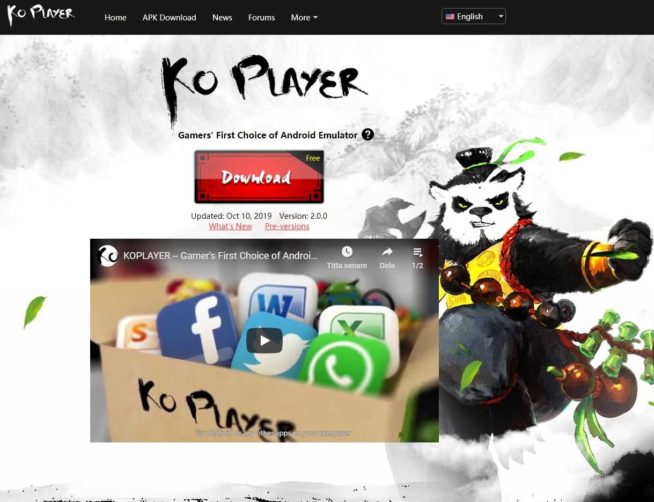 What it offers:
Facilitates Exceptional Gaming: keyboard and gamepad integration are the two primary features that are essential to creating an exceptional gaming experience. This software is light and doesn't burden your CPUs' processors to work at their full potential.
Advanced Features: KO Player's core system can support features like advanced graphic drive or quickening of hardware along with several other new features. It is surprising that the KO player doesn't have many system requirements to operate in a system, but it can still work well with the most advanced feature integration.
Strengths:
Built on x86 Architecture
Multiple accounts operation
Screen recorder
Gamepad and keyboard mapping
Pre-installed GMS support with Google Play Store
Shortcomings:
Not suitable for most productive work
Prone to freezing without any system malfunctions
Works Best for:
System Requirements:
Intel or Dual-Core AMD processors
OpenGL 2.1 (Graphic card)
Minimum 10 GB free space on the hard disk
At least 2GB RAM
Cost: Free
---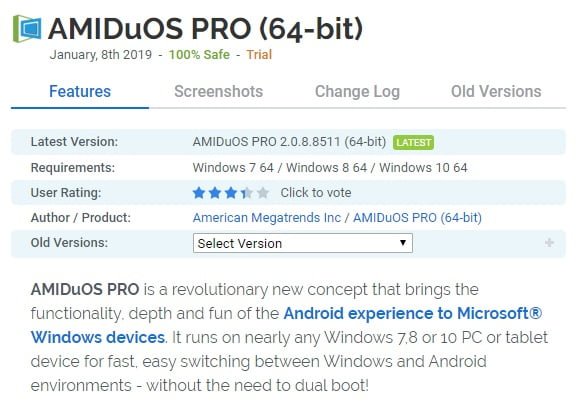 What it offers:
Adjustable Configuration Settings: Running an emulator doesn't get easier than this as it allows you to change the configuration settings as per your needs. You can determine how much RAM space is to be used and what frame and DPI should be operational when you are using this emulator.
Ease in Gaming: Just like most emulators, AMIDuOS also known as DuOS, is advertised as a gaming emulator more than an operational emulator. It allows you to determine your location via GPS outside of it, and it also supports gamepads because of keyboard mapping and similar features.
Strengths:
Supports APK installation
Facilitates external hardware GPS
Adjustable configuration settings
Shortcomings:
Virtualization Technology should be enabled in BIOS before running this emulator
Limitation on using Microsoft Net Framework below 4.0
Doesn't support Google Play Store
Easy to switch to root mode
Based on Android 5.1 Lollipop but there is an updated Jellybean version as well.
Works Best for:
System Requirements:
OpenGL 2.0 graphic drive and beyond
x86 architecture and Intel CPU
HVT (Hardware Virtualization Technology)
2 GB free space on system memory (RAM)
At least 2GB spare space on sys hard disk.
Cost: Free Trial (30 Days), Lite Version ($10) and Full Version ($15)
---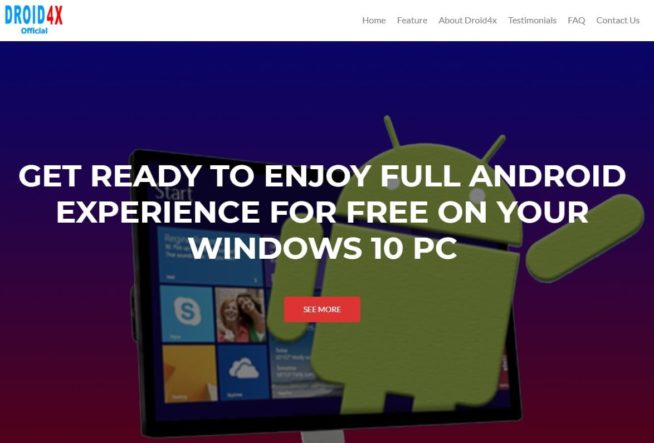 What it offers:
Productive Emulator: Droid4x works fine as a gaming emulator because of its gamepad configuration and emulator screen recorder. But its functionality goes beyond just being a gaming emulator since you can also create productive systems through it.
Offers Convenient Usage: Droi4x doesn't ask much from its users in terms of system requirements. It is designed to work effortlessly and in full bloom even on the most basic systems.
Strengths:
Supports almost all versions of Window
Works fine with touchscreen PCs
Screen recorder
Gamepad configuration
Controller mapping
Shortcomings:
Inactive developer
Can be a bit problematic
Works Best for:
System Requirements:
Minimum 1GB RAM
32-bit or 64-bit system
OpenGL 2.0 (Graphic card)
At least 2Gb free space on the hard disk
Dual-Core CPU
Virtualization Technology
Cost: Free
---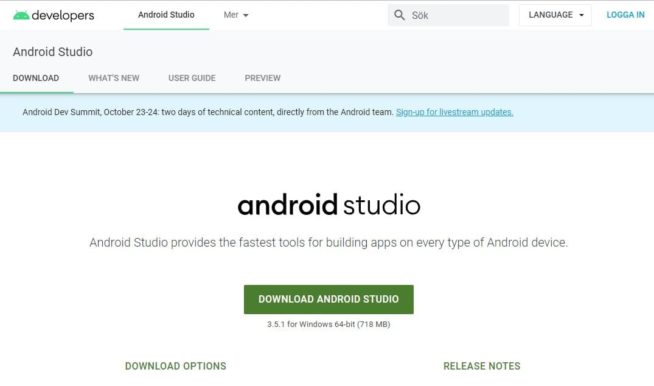 What it offers:
Google's Official Emulator: It is crucial that we highlight that the main purpose of this system isn't to function as an emulator. It was built as an app production and testing system, and an emulator was added as an afterthought in it.
Most tech experts will use Integrated Development Environment (IDE) to identify this system, but that term is a little heavy on a layman's ears.
Best for App Development: Android Studio is not for gamers or live streamers as it has a complicated interface. Novices will find it hard to navigate and use for their gain.
Ideally, it is best for tech geniuses or tech nerds that know how to go about a developing app system.
Strengths:
Complete Android OS emulation
Updates as per the newest Android system appraisal
With each update, it doesn't abandon the old Android systems
Facilitates your productive juices
Shortcomings:
Complicated setup
No pre-installed apps or app store
Not suitable for hardcore gaming
Works Best for:
Microsoft Windows 7, 8, or 10
Mac OS X 10.10 or beyond but below 10.13
System Requirements:
At least 3 GB RAM.
8 GB RAM recommended for best operation
At least 2 GB free space on the hard disk
Cost: Free
---
2. Conclusion
Most emulators are used for gaming and live streaming, but there are few who work beyond such capabilities. For instance, we have Android Studio that is mostly focused on developing apps, whereas PrimeOS and few other emulators work as an operating system. They create a separate space of storage for themselves, and from there they perform their emulation duties It depends on your needs and preferences to pick any of the listed emulators above to use at your expense.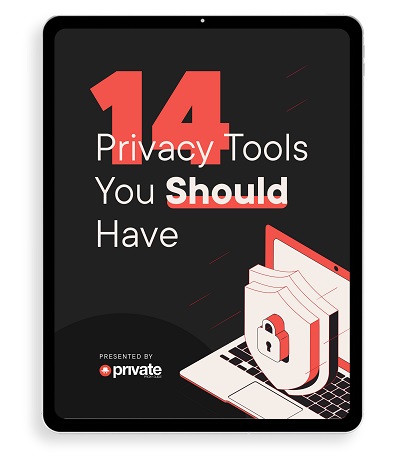 Learn how to stay safe online in this free 34-page eBook.