On your Mac's system disc, garbage and temporary internet files can accumulate over time, running out of space and potentially slowing it down.
Of course, speed issues are less probable with newer Macs, notably those with Apple's own M1 CPUs. However, the current versions have storage capacities of as little as 256GB, which might quickly run out if you can save a lot of large files.
Unless you want to use a soldering iron, you won't be able to upgrade your storage.
Irrespective of whether you are using a new Mac or an earlier model, locating and eliminating redundant data might help you optimize.
You can manually search for and erase this data, but this takes time. There are various built-in utilities that minimize disc space in more current versions of macOS, but they erase everything.
You may use Mac cleaning software to clean your Mac more completely while also making it easier. These programs will look for data you don't need and allow you to remove it safely. Here are some of the greatest currently accessible.
Let us now look at the various software that can help you maintain your Mac:
1. Best Mac Cleaning Software in September 2023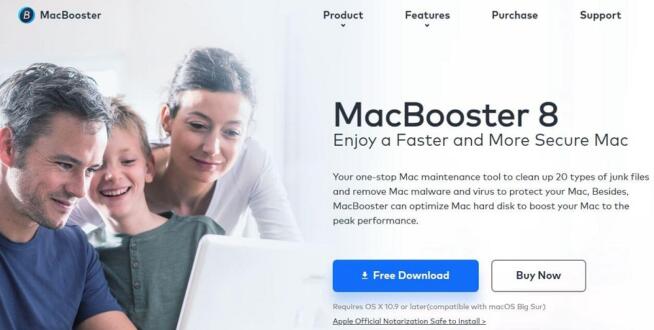 MacBooster is a powerful, all-around tool for keeping your Mac fresh and clean. It looks similar to CleanMyMac, which is a good thing given its ease of use and user-friendliness. Needless to say, MacBooster offers all the powerful features you'd expect from it.
They include the ability to get rid of duplicate files, eliminate startup processes, clean your memory, and uninstall unnecessary apps. Its uninstaller is especially reliable, as it allows for scanning for old and large files that are yearning for deletion.
Additionally, I found Photo Sweeper useful as well. It can delete very similar or duplicate photos, uncluttering your gallery as a result. The newest iteration, MacBooster 8, adds antivirus and malware protection to the equation, making it a standout improvement from the last version.
Not to mention a new set of optimization tools such as Turbo Boost and System Junk. These will allow you to accelerate your Mac and eliminate annoying junk files accumulated in your system-related folders and directories.
MacBooster even has a free version which, logically, won't give you access to all of the aforementioned features. However, its Premium plan, the best deal, starts at around $4.16 a month for 2 Macs, where you also get protection for one additional Mac for free.
Pros
Antivirus and malware protection
Includes a good free version
Excellent uninstaller
Photo Sweeper is great for removing duplicate/similar photos
Eliminates junk system files
The Premium plan is relatively affordable
Cons
Beginners will find a huge number of features overwhelming
Customer support isn't the most responsive

MacKeeper has been updated to include a new design, greater functionality, and an easy-to-use interface. It doesn't matter if you're a Mac novice or a seasoned pro, MacKeeper will quickly become second nature to you.
MacKeeper is an all-in-one utility with a slew of built-in cleaning features that can free up space on your Mac by removing rubbish and extra files. It's also a comprehensive safety and optimization software, with real-time malware, a duplicate detector, an ad filter, and many other privacy-protecting features. This software also includes an Update Tracker that scans your Mac for outdated software and upgrades them as needed. You also can uninstall software and delete their remaining files with MacKeeper's Smart Uninstaller function.
In addition to that, MacKeeper includes a VPN service as part of the subscription package. This allows you to have access to servers worldwide while concealing your identities. It lacks ransomware protection as a security program so that the app might implement it later.
Pros
There are numerous privacy, security, and performance features available.
VPN with built-in security
A single perfect lab test result
On-demand malware scanning that is quick and accurate
Cons
There is no safeguard against fraudulent or deceptive URLs.
Premium services are exorbitantly priced.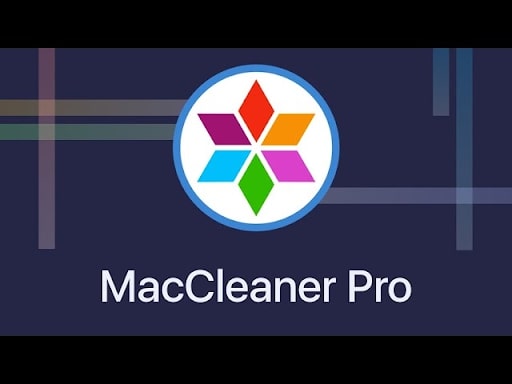 MacCleaner Pro is a full-featured file and folder manager with additional disk cleanup and system optimization features.
You'll see a color-coded overview of your Mac's storage on the app's dashboard, with system files, duplicate files, programs, documents, movies, and other file types and categories color-coded. After that, you can select any of these sections to learn more about them. Other programs can help you repair issues affecting your Mac's performance, in addition to eliminating garbage files. For example, the Speedup Tool will clean up your Focus index, disable starting apps, and generate additional RAM. The built-in App Cleaner can also fix broken programs, manage browser extensions, eliminate unwanted/unused apps, and clean up residual files.
MacCleaner Pro can securely clean and speed up a Mac with only a few clicks. Cache, mail attachments, logs, language files, downloads, and screenshots are among the items found and removed. It can clear up RAM, stop starting applications and extensions, re-index Mail and Spotlight, optimize disc space, and many other things. As a consequence, you'll have a lot more free disc space and be able to use your Mac machine again.
MacCleaner Pro, unlike other cleaning programs for macOS, has extra Pro capabilities and aids in thorough disc cleansing.
You may identify and eliminate duplicate files of any sort, clean identical images, and even combine comparable folders with the bundle's supplementary programs.
All users can access MacCleaner Pro's garbage remover and system optimization utilities. However, if you want to use premium features like the duplication finder, app remover, and disc analyzer, you'll have to pay for the app.
Pros
Finds Duplicates
A wide range of cleaning tools is available.
Low-cost design that is smart and clean
One-time purchase
Disk space analyzer
Cons
There isn't a malware scanner
There is no shredder.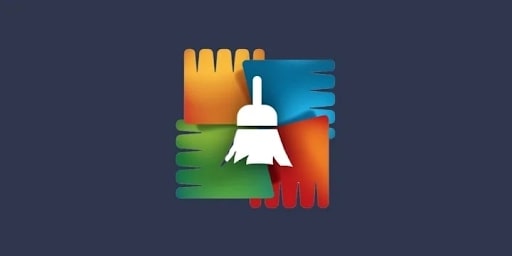 AVG Cleaner seems to be a powerful tool when it concerns cache clearing. AVG does not disappoint when installing the program on a Mac or any other device. Apps like Facebook create a massive number of cache files on your device, and worst of all, these files are useless and merely take up space. With the AVG Cleaner, you can quickly boost the speed of their device with only a few clicks.
The Disk Cleanser and the Duplicate Finder are the two key utilities in this extremely basic Mac system cleaner.
The former will examine your Mac for concealed files (app caches, unnecessary downloads, garbage files, and so on) that may be using disc space. On the other hand, the Duplicate Finder will search for identical files and folders.
The total disc cleaning procedure is straightforward and painless. Meanwhile, the Duplicate Finder has a drag-and-drop feature that allows you to identify duplicate files in specified folders on your Mac. Drag the folder or file to the 'Duplicate Finder' area and let AVG Cleaner do the rest.
AVG Cleaner uses innovative cleaning technologies to remove all garbage from your device effectively. The AVG Cleaner app on the Google Play Store has more than 1 million downloads and is free.
In comparison to other Mac cleaners, AVG Cleaner is quite basic. However, if you are on a restrictive budget and require a simple cleaning program with duplicate file detection, it'll suffice.
Pros
It's free.
Cleaning your files is simple with AVG Cleaner.
There's also a duplicate finder
Automatically aids in improving battery life.
Cons
The feature set is quite restricted.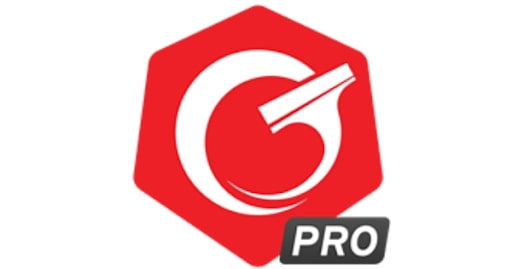 Cleaner One Pro is a disc cleaning and optimization program in one. Thanks to the simple and user-friendly UI, you can see, manage, and free up storage space with just one click. The advanced features of Cleaner One Pro include a start-up manager and an application manager. It keeps your system clean and tunes it up automatically for optimal performance.
Cleaner One Pro (created by Trend Micro), previously recognized as Dr. Cleaner, is another dependable tool for cleaning up your Mac, especially if you have many identical photographs.
It cleans up Mac's storage by deleting duplicate files, junk files, similar photographs, and other unwanted items. There also is a Big Files feature that enables you to preview and remove large files (between 10 and 500 MB), as the name implies. This is a quick and easy approach to free up some disc space on your Mac.
The Smart Scan tool will look for vulnerabilities slowing down your Mac and offer ways to fix them. Cleaner One Pro additionally includes a menu bar feature that shows you a real-time summary of your Mac's CPU, RAM, and network health. This is a helpful little item to have in your Mac.
Cleaner One Pro is reasonably priced, but you won't find any security features here. That is something to consider before joining up.
Pros
Tool for shredding files
Locator for large files
Reasonable pricing
Provides a variety of ways to manage your computer's storage.
Friendly and quick customer support
Cons
There are no security features.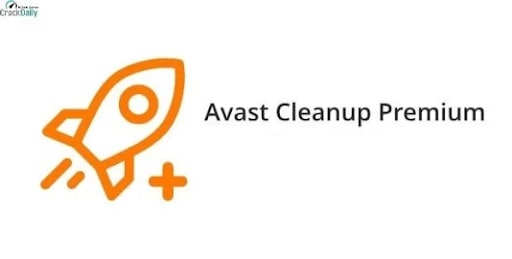 Avast Cleanup Premium is a premium, paid version of Avast Cleanup. You've undoubtedly heard of Avast antivirus, and you may even have it installed on your Mac. This cyber security firm has several other items, including a Mac cleaner. Avast Cleanup is one of the best junk cleaners and uninstallers that allows you to do different scans and clear unnecessary system files, browser data, duplicates, and apps.
The Shortcut Cleaner is a program that helps you clean up your desktop and apps by removing obsolete and unneeded shortcuts. Avast's Disk Cleaner can help you clean it out and free up space if you run out of storage on your hard drive. It also has a browser cleaner- a tool that cleans out your browser's cache files and traces and bloatware removal, a program that lets you get rid of third-party software that takes up a lot of disc space and RAM.
In addition, Registry Cleaner aids in the removal of hidden garbage from the Windows registry and the resolution of issues. By putting apps running in the background to sleep, Sleep Mode helps you enhance your computer's efficiency and prioritize the programs you're using.
Because Avast Cleanup does not come with a built-in antivirus, you'll need to download the company's standalone antivirus program if you want to protect yourself from infection. It costs $59.99 and comes with a free 30-day trial.
Pros
The UI is simple to use.
Detects and deletes trash files from your computer.
Software installation and updates are automated.
It aids in the control of energy use.
Cons
Automatic protection generates an excessive number of alerts.
1.7 Disk Drill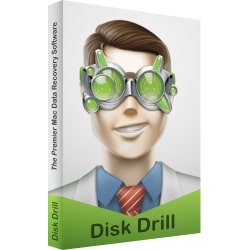 Disk Drill is a file recovery program for Windows and macOS that allows users to recover lost information and access external USB devices and camera cards. Individuals may restore folders or files in any format using various recovery methods. Disk Drill isn't only a cleaner for Macs. Its major function is to recover data from Macs, iOS, and Android devices. You can also recover content from Time Machine archives.
A disc analyzer, such as DaisyDisk, is used instead of a cleaning function. This, along with a backup tool, data shredder, duplicate finder, and other utilities, helps in managing your Mac's disc health. They can be found under the Extra tools area. It's not as attractive as the disc analyzer in a few other tools here, but it gets the job done.
Disk Drill can also aid in the creation of a bootable USB stick, as well as erasing spare disc space to prevent the reading of old files.
There are no antivirus features in Disk Drill, and you will still require a security program. Disk Drill, in fact, would be a great addition to software like CleanMyMac or MacKeeper, providing a comprehensive set of security, privacy, and optimization features. It is, however, reasonably costly at $89.99. You can get lifetime upgrades if you pay a little more, so your investment should ultimately pay off.
Pros
Exceptional file recovery capabilities
Easily locate big files.
Lifetime updates are available.
File preview available.
Cons
A bit on the expensive side
Fewer security features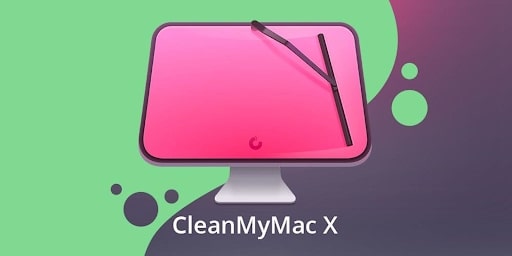 CleanMyMac X is a collection of tools for cleaning up your Mac's garbage files and infections. The app has a simple design, and the sidebar has everything you'll require to clean and optimize your Mac.
It also features a Smart Scan tool that searches your Mac carefully and removes unnecessary files, neutralizes possible dangers, and improves system efficiency.
CleanMyMac X, like MacKeeper, allows you to manage apps on your Mac properly. The tools in the Applications category may be used to remove system extensions, uninstall applications, and detect and update obsolete apps. The Space Lens tool shows you what's using up all of your disc space and where it's coming from.
The Maintenance module on your Mac will fix broken file permissions, clear up disc space, and reduce the size of the Time Machine backup.
CleanMyMac X is a subscription-based cleaning program; however, the trial version is available for free. However, the trial version has a 500MB limit on cleaning.
Pros
A good tool selection
Space Lens is a useful feature.
Simple user interface
Excellent customer service
Cons
There is no real-time antivirus.
Ads interruption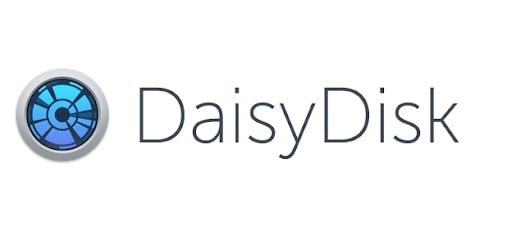 DaisyDisk is a premium disc space analyzer for macOS that was created by Software Ambience. It shows a sunburst map of files on the hard disc to assist with file location and deletion. Using Quick Look, may provide file previews. It also enables users to preview the file immediately in the finder to delete or relocate it. DaisyDisk manages to make finding and deleting space-consuming files on your Mac rather simple (and even fun).
DaisyDisk provides a no-nonsense approach to garbage eradication. DaisyDisk can scan your whole Mac disc and organize your files into a color-coded, interactive map at the push of a button. For simple identification, data labels are also presented in the app's upper corner.
Select a data label itself or a corresponding color on the map to preview the category's information. If you detect a suspiciously huge file draining your Mac's storage, all you have to do is drag it to the Delete button in the app's bottom-left corner.
DaisyDisk is one of the best programs for cleaning out your Mac's hard drive. Its simplicity and fast disc scanning are two of its standout advantages.
Pros
Interface with a polished look
Low one-time fee
Storage is shown graphically.
Previews file names
You can find large files easily.
Cons
The feature set is limited.
It doesn't automatically detect trash files.
1.10 Disk Doctor

Program caches, temporary files, message attachments, application leftovers, incomplete or uncompleted downloads, and application log files are among the things that Disk Doctor removes from your Mac. This software will locate and erase anything you can think of.
The software analyses your drive automatically and classifies unwanted files into separate categories. After that, you may preview your files and decide which ones to preserve and which ones to remove. This includes huge files and incomplete downloads that you may no longer need.
The program efficiently analyses your Mac's primary hard disc to guarantee that your machine is operating at peak performance. Large File scanning is new in Version 3.0, and it helps users save more space. Disk Doctor also cleans out your logs, application caches, mail downloads, browser data, and downloads folder, as well as identifying huge items larger than 100MB.
Disk Doctor is available for $2.99 on the App Store. You have almost nothing to risk by giving it a shot at quite a low price. However, it does not provide any privacy protection or security measures.
Pros
Reasonable pricing.
Locates enormous files
Cleaning features are basic but effective
Cons
There are no privacy protection measures.
Features are limited
2. What are the features that make a good Mac cleaner tool?
When looking for a Mac cleaning app, you should seek the following features:
Cleaning Safely: You don't want to erase something accidentally. A decent cleaning app will identify only the files that are safe to delete.
Locating large files: You can use a full disc analyzer or a huge file finder to detect files taking up storage space swiftly. However, you'll have to select which items to remove manually.
Duplicate file finder: Duplicates can be formed for various reasons, and they can quickly use a lot of storage space. You can find such files by using the help of a decent cleaning app.
Additional Features: If your Mac cleaner also includes antivirus, VPN, or other features, you won't need to install additional software. It may also help you save money.
3. Mac Cleaning Software FAQ
3.1 Is it safe to use Mac cleanup apps?
It is safe to utilize Mac cleanup programs from reputable providers. They're only meant to delete files that are safe to delete. That's a lot better than going through your Mac's system files and manually eliminating items.
3.2 Is it true that Mac cleaners actually work?
Cleaning software can assist you in decluttering your Mac and reclaiming disc space. It's debatable whether they'll make your Mac run faster. They'll probably work more effectively with older Macs having conventional hard drives. Because newer Macs use fast solid-state drives, any performance gains may be insignificant.
3.3 Isn't it possible for my Mac to clean itself?
Your macOS also comes with a built-in Mac optimizer, dubbed Optimized Storage by Apple. Despite its limitations, it provides basic instructions on where to begin the cleaning. However, a specialist Mac cleaning tool is required for comprehensive system cleanup and virus removal.
3.4 Is cleaning software for my Mac truly necessary?
Yes, cleaning programs for your Mac are necessary, particularly if you need your Mac to run as smoothly as possible. Although Macs don't require as much PC optimization as Windows, daily activities such as downloading files, browsing the web, and installing programs leave unnecessary garbage accumulated over time.
3.5 Is it possible for Mac cleanup applications to erase my vital files?
Most of the top Mac cleanup programs come with built-in security. Typically, they will only delete files that are suitable to be deleted.
3.6 Will using Mac cleansers cause my computer to slow down?
Some cleaners attempt to access personal Login items, putting additional strain on the CPU. On the other hand, the dependable Mac cleanup programs may even help your Mac run faster. They get rid of all the old garbage files.
3.7 How to choose the right Mac Cleaner?
Following are a few things you need to look out for when choosing a Mac Cleaner:
An obtrusive message saying, "Your Mac is infected."
Several times a day, a scam message arrives, claiming that your Mac has been infected with a virus and that you must pay extra software to remedy it.
An app is downloaded as a component of another app.
If you install one app and then see another application in the Applications folder, it's most likely not authentic software.
Your web search page is redirected by Mac cleaner.
Adware infects the browser and re-directs you to websites with adverts and pop-ups, and this is a frequent symptom of the infection.
4. Conclusion
You can clear cookies on your Mac to free up your storage space and increase the speed of your browser by using a Mac cleaner and keeping your system working smoothly. Try to be alert and conduct some study on the program you're going to install, to prevent installing possibly undesirable or harmful apps accidentally. Many free Mac cleansers might wind up costing you a lot of money, so it's occasionally wiser to spend some money on reputable software. We're not saying that all free applications are harmful, but some are, so be wary.
Have fun cleaning and be safe.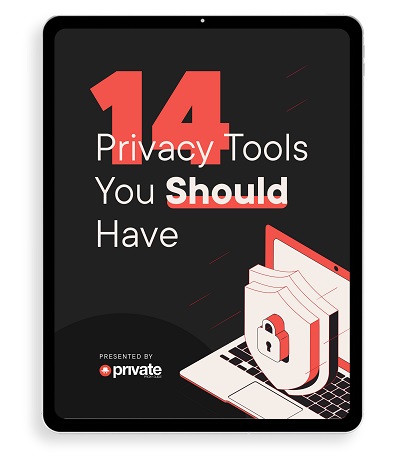 Learn how to stay safe online in this free 34-page eBook.