A budding musician looks to increase their visibility by uploading their work on different platforms. Soundcloud plays a vital role in that regard where you can host your music without worrying about licenses, fees, and other shenanigans.
With the amount of competition on the platform, getting discovered is not a walk in the park. As an artist, something may set you apart from the industry, but that needs to be found by a larger audience. And to stand out from the crowd, you need a little extra push by whatever means possible.
This is where Soundcloud bots come into the picture. They help you increase engagement, total plays and hence signal the platform algorithm to push your content to more people. Here we have a list of some of the best Soundcloud bots to give your music career the push that it deserves.
| | | | | |
| --- | --- | --- | --- | --- |
| | Price | Type | Progress monitoring | Engagement type |
| Soundcloud Manager | $97 one-time | Application-based | Yes | Bots |
| Soundbolt | $15/month | Application-based | Yes | Bots |
| AIOstream | $95 one-time | Application-based | Yes | Bots |
| Somiibo | $10.95/month | Application-based | Yes | Bots |
| Userviral | Starting at $2.5 | Online-based | No | Bots |
| Sidesmedia | Starting at $3 | Online-based | No | Bots |
| Media Mister | Starting at $3 | Online-based | No | Bots |
1. Best Soundcloud Bots 2023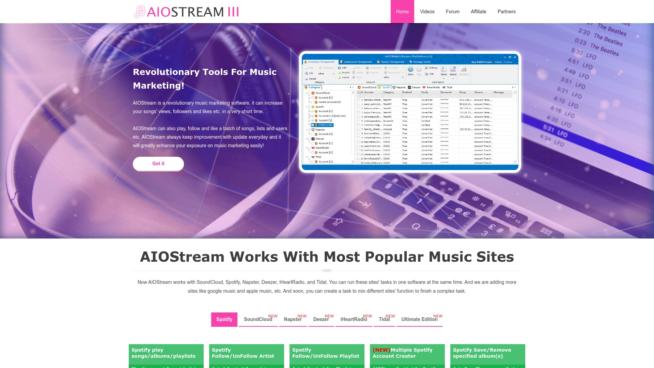 Most Soundcloud bots offer service for two at most three services along with Soundcloud. AIOstream supports over seven services ranging from Soundcloud to Tidal. You get a full-fledged desktop application to run all your campaigns. You should use residential proxies together with this service for the best results.
Features
Bypass bot detection
With the help of the latest anti-fingerprint technology, bypass all the bot verification with ease. No more accounts are blocked because of suspicious activities.
Realistic Plays
Set the time for each play either in bulk or for individuals. Add delays, play-pause-play, and cycle playbacks to appear genuine to the Soundcloud anti-bot detection.
Account Manager
Manage hundreds of accounts from a centralized dashboard. Save accounts by categories or campaigns and run tasks according to that separation.
Automatic Backups
AIOstream can create automatic backups of your tasks, campaigns, verification status, cookies, and other binding parameters.
Custom User Agents
Use the library of user agents or create your own with AIO. They can be mass-created on the go.
Pros
Run multiple tasks together
Get auto comment data from RSS feeds
Individual proxies with each account
Simplified data and account management
Built-in proxy harvester
Cons
Slow servers after 1,000 accounts
Application is difficult to update
Pricing
They offer different prices for various music platforms. To use Soundcloud, a one-time payment of $95 will be charged.
Soundcloud Manager is here to take care of all your needs. Their automation management system leaves no stones unturned when it comes to making your music stand ahead of the competition. Apparently, they claim to provide real-looking engagement, followers, likes, and other positive signals.
Features
Soundcloud Bot
Leave everything Soundcloud in the hands of the bot. Be it sending messages, sharing tracks, promoting to news fans, and more. You can focus on creating new music and leave everything else to the power of automation.
Increase Soundcloud plays
There is no second opinion that an increased number of plays provide an overall boost to the profile. It makes the algorithm push your content to more people. Give your tracks as many plays as you want.
Automated Messaging
Automatically share multiple tracks directly into the user's inbox. They can also land in the mail if they have notifications turned on.
Mass Track Likes and Comments
Provide a massive boost of likes and comments on your tracks using mass-created accounts.
Advanced Search and Filtering
Scrape through each bit of data on your account, ranging from likes, plays, comments to followers. Search for each of them and analyze your audience with a click of a button.
Pros
Automated messaging
Unlimited track plays and shares
Mass follow other users
Create Soundcloud accounts in bulk
Create a network of genuine looking accounts
Cons
Prone to shadow ban on the accounts
The followers' retention rate is low for older users
Pricing
The Soundcloud manager can be purchased for a price of $97. Minor updates will be provided, but the newer edition will need to be purchased again.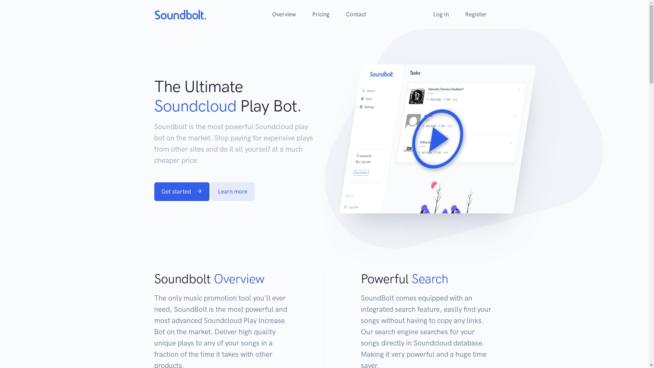 Soundbolt promises a bouquet of features for a fraction of cost. All of them while being faster than the competitor. Their Play bot is pretty capable, offering powerful multitasking functionalities. You can register for an account and get 1,000 credits for confirming the mail without opening your purse. Being a subscription-based platform, you can subscribe for a month, quarter or lifetime.
Features
High-quality proxies
Choose from a different set of proxies every 24 hours, as the list is updated with new proxies. You can also import proxies list from the computer and set threads according to the needs.
Multitasking capabilities
Boost plays of multiple tracks simultaneously through automation. You can set the speeds of plays incrementally at a different pace. Create various tasks at once and run them in parallel.
Schedule feature
Schedule all your tasks at a convenient time. Plan your tracks boost at different times to make them feel realistic.
Versatile desktop apps
The desktop apps are available for both Windows and Mac. You can install it and run it by logging in using your credentials. Search different tasks or put in the URL directly for searching a particular piece.
Support for Audiomack
Similar to Soundcloud, you can also boost your Audiomack profile using all the features present on the application.
Pros
Cheaper option
Advanced task scheduler
Multiple proxies for avoiding bans
Dedicated scheduling for all the tasks
Third-party APK available for Android
Cons
Proxy list updates are inconsistent
Lack of active customer support
Pricing
Soundbolt offers a subscription plan which starts at $15/month. Three months will set you back at $35. We also have a lifetime plan which promises a lifetime of access for $95. The features stay the same across all the plans.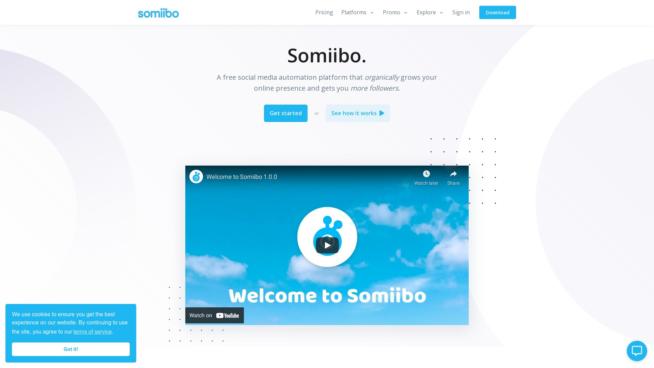 Somiibo has been gaining popularity lately with its streamlined user interface and affordability. You get a browser that is the command center for everything. To start a campaign, we choose the Soundcloud module. In the free plan, we can run up to 2 modules for a period of 30 minutes.
Features
Build your own Bots
Somiibo offers their Node.js API for building custom bots when the standard range of tools doesn't cut it. Automate anything on the Internet.
Different Proxy and User-Agent
Set different proxy and user agents in each tab to present a more realistic identity for the Soundcloud anti-bot filters.
Run Multiple Modules
Run different modules in different tabs. Mix and match with various parameters to get the best results.
A session for each tab
They are like profiles for each tab with its own user agent, proxy, and other things. Open a new tab and link to it a session.
Custom User Agents
Use the library of user agents or create your own with AIO. They can be mass-created on the go.
Pros
User-friendly browser to run campaigns
Custom user agents for each campaign
Create user profiles for different tasks
Create your bots using the API
Offers a free plan to try things
Cons
Lack of support articles
Fewer accounts are possible on a single plan
Pricing
Apart from the free Somiibo basic user trial, you can subscribe to the $10.95/month plan. It offers unlimited modules, and you can manage up to 30 sessions.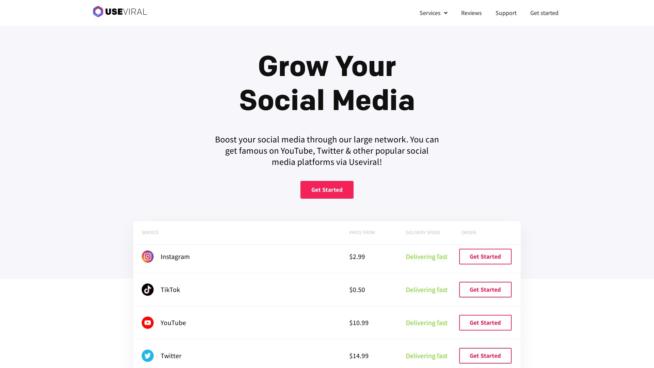 Contrary to social media software which we discussed earlier, Useviral is a Soundcloud marketing and promotion service. You opt for a particular service, Soundcloud in this case, and sit back while they do the rest of the job.
Features
Higher follower retention
Useviral promises high-quality followers on your Soundcloud profile that are there to stay. No unfollows or deletion, relying on the carefully curated accounts.
Individual Plans
Buy Soundcloud plays or followers alone if you are targeting specific parameters. They help you save costs instead of getting unwanted bundled services.
Real Soundcloud Plays
They promise real plays coming from a network of real Internet influencers who are managed by a team of experts, monitoring the trends.
Complete Privacy
No need to share Soundcloud login credentials with the service. Fill a form with basic details about the plan of your choice and a link to your profile.
Two delivery guarantees
All the orders are delivered within 24 to 48 hours of providing account information and package selection.
Pros
No need to manage any campaign
Swift delivery within two days
Real Soundcloud plays and followers
Budget-friendly prices
Unlimited refills in case of drops
Cons
No support forum
Process lacks transparency
Pricing
Soundcloud plans for plays start at $3, while followers are $2.5 for a particular number of followers.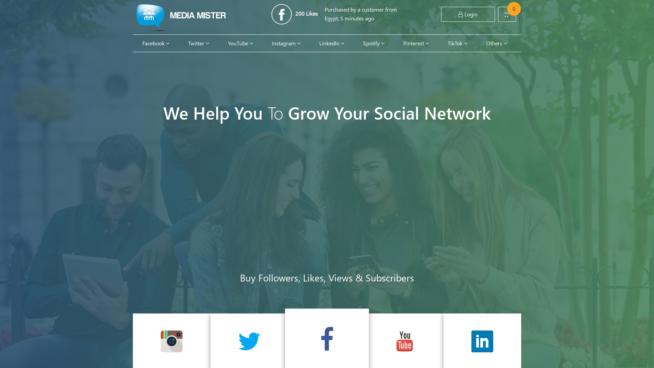 Another social media enhancement server that offers a boost for virtually all the social platforms, along with Soundcloud. Enrolling in the service is the easiest here. Select a country, Soundcloud requirements, and the required URL to the track/profile. Then make payment and let the magic happen.
Features
Bulk Quantity of Likes, Comments, and more
Purchase Soundcloud engagement signals from 50 to 50,000 quantities. The delivery time will vary according to the number of signals ordered.
Hassle-free ordering
Buy Soundcloud social signals without needing an account. Head to the service page, select the appropriate option, and pay to begin the campaign.
Wide variety of payment options
Apart from the standard debit and credit cards, you can also pay in cryptocurrency.
Realistic looking Likes and Plays
All the likes and plays will appear genuine from real accounts with activity. Spammy-looking accounts often get banned.
Bulk Pricing
Place bigger orders to reap discount benefits. They offer up to 1,00,000 likes, follows, plays, comments, and reposts at reduced costs.
Pros
Combine various services in a combo deal
Payment in cryptocurrency
Purchase service without registration
A 30-day period for a refund
Split the order across different tracks, pages
Cons
Service inaccessible from developing parts of the world
No real-time monitoring of the delivery
Pricing
Soundcloud plans start at $3 for 500 plays, followers, and comments. The repost content has custom plans whose rates are not available on inquiry.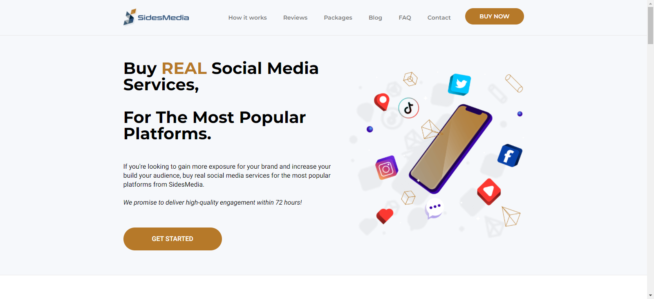 Sidesmedia has been around for a while now, offering social media marketing services across the board. Their affordable plans make it incredibly easy to fit in your tight marketing budget. They provide Soundcloud plays and followers.
Features
Real Followers
Unlike other services, you get genuine followers. They get paid a share by a big social media handle for following you, making it a lucrative deal for both sides.
Track Your Engagement
Monitor and track your plays and followers from a dashboard as they climb the stairs. Along with that, you will get better organic reach, engagement, and retention.
Two-week refund policy
If you are not satisfied with the results, ask for a no-questions-asked refund within two weeks of placing the order.
No risk of Bans
As the plays and follows are from real accounts, there is minimal risk of your Soundcloud account getting banned.
Performance Report
You will receive a performance report after delivery, containing outlines of the accounts' demographics that have engaged with your desired tracks and profile.
Pros
Two-week refund policy
Real-time monitoring of the delivery
Genuine followers and plays
Swift order delivery within three days, irrespective of the order size
Customize packages
Cons
No live chat support
Limit offering for Soundcloud
Pricing
Similar to the industry, Sidesmedia also offers plays and tracks, starting at $3. The price rises as you go for more plays and followers.
2. Soundcloud bots FAQ
2.1 Will my Soundcloud account get banned for using these services?
Soundcloud has a strict policy against using bots or fake accounts to gain an advantage over other users. Therefore, always use services that offer engagement from real accounts, which does not pose a risk to your account.
2.2 Will my followers go down after a while?
This is purely subjective. Some services offer better retention than others. As a matter of fact, some also provide unlimited refills for a limited period.
On the contrary, software application-based bots offer better retention. You have complete control over the managed accounts, their behavior, and proxies.
2.3 Do fake followers, likes, and plays help on Soundcloud?
Absolutely, they help in pushing your content to more people. Unless detected by Soundcloud as suspicious, the engagement signals will help you champion the algorithm's platform.
2.4 Should I use free services for Soundcloud?
Not recommended at all unless you manually harvest accounts and manage them. There are many unreliable free services, often collecting your personal information without consent.
2.5 Is it Legal to buy Soundcloud Plays, Followers, and more?
In the eye of the law, it doesn't come in the purview of crime. Some regions may have specific cyber laws against them, which you will have to check.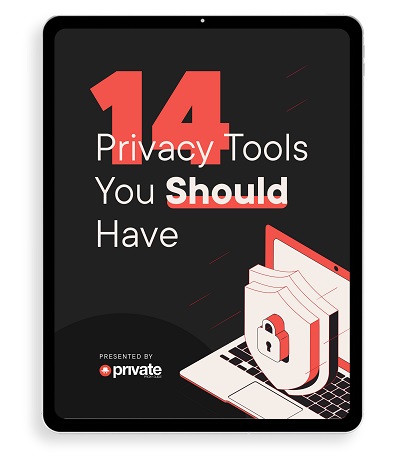 Learn how to stay safe online in this free 34-page eBook.