For starters, Mobdro is an Android app where you can stream collated video content for free, including popular TV shows and channels. It's not on Google Play. You can only download it from the site, https://mobdro.to/. With this app, you have easy access to different kinds of videos on any Android device. It is somewhat similar to YouTube, but there are issues regarding its legitimacy and security. The free use is definitely appreciated, but is Mobdro legal and safe to use? Let's find out.
Preference for Free Streaming Platform Over Paid Services
The popularity of online streaming continues to grow even further with the presence of technological innovations coupled with a much faster internet connection. However, it has also become a hot issue involving users and lawmakers.
In recent years, online streaming platforms like Netflix, Hulu, Amazon Prime Video, HBO, and Disney Plus have provided us with a well-curated collection of video content. But these services have monthly subscription fees, that when combined, greatly affect TV cable services. To somehow control the competition and provide a challenge, free streaming avenues like Mobdro come into place.
Now, if you have Android devices, you can easily download the Mobdro app and stream tv shows and movies for free. And because it operates without the need for subscription fees, it has created a great following, attracting many users to its platform. Why wouldn't it? Being a free service is already enough reason to make people come to you, and that's what paid services can't provide.
Although Mobdro is an excellent alternative to paid streaming services, it's not always rainbows and butterflies. It faces a handful of problems related to copyright, legislation, and security. If these issues are not addressed properly, Mobdro and other free streaming platforms can lose a lot of users, or worse, be blocked or shut down.
Uncertainties Concerning Legal Issues
Apparently, it can be difficult to generally justify Mobdro as illegal and unsafe. There are gray areas if we speak about its legality to operate as a free service. If we talk about technicalities, then yes, the Android streaming app may be illegal because of its pirated content. However, we can't use that argument since the laws vary from country to country.
This concern can only become a legal issue if there are problems in delivering the media content to the users. For example, Mobdro is asking users to access another site to watch the video content, or Mobdro discloses personal information without the users' consent.
But take note, Mobdro is illegal in most countries. Moreover, the fact that it's not available on Google Play, and only Android devices can download it should already serve as a red flag.
Doubts About Safety
When legal issues are in talks, of course, it immediately raises the concern on safety. Most free video streaming services earn revenues from online advertisements and ad placements. It means that pop-ups, video ads, social media ads, and display ads will automatically appear either before the streaming starts or in the middle of your streaming session. If you click on those ads, Mobdro gets a part of that revenue.
In most cases, these online ads show up on sites with low-quality traffic. They allow spam to infiltrate websites with much ease, and Mobdro is at risk of getting spam content. As you try to access the video content, you have to go through several pop-ups before the actual stream begins. Sometimes, you have to click multiple ad buttons to play the video, which is annoying and risky.
With those factors in place, is Mobdro a safe app to stream video content? If you don't mind the ads, then by all means, yes, it is safe. But as I've mentioned, it can be risky because you might go to third-party websites that may compromise your device or your personal information. To make sure that your Mobdro viewing experience is safe and secured, install an Adblocker that blocks harmful ads and traffic monitoring.
Streaming on Mobdro Without Worries
It's understandable why some users prefer to take the risk of watching their favorite shows on free video streaming apps like Mobdro. They are not only paying anything, but they are also enjoying their viewing experiences. That's hitting two birds with one stone. But if you want to make sure that you're streaming on Mobdro without worries, then you may need to spend on a paid service, which is the virtual private network or VPN. It's not that much, but it goes a long way.
VPNs are the best and most effective way to ensure that you're protected while doing your online video streaming. They basically hide your local IP address, making it more difficult to track your streaming activities. They are compatible with Android and iOS devices, and installing a VPN is easy and fast. Currently, there are many VPN providers to consider. But to make it convenient for you, here are five of the most reliable VPNs you can use for streaming Mobdro.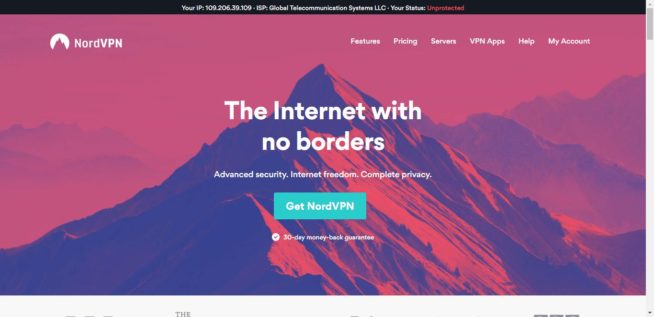 $11.95/month
$54.00 for six months ($9/month)
$69.00/year ($5.75/month)
There is no free trial, but NordVPN guarantees that you get your money back after 30 days if you don't want to continue using their services.
Don't forget to read our full NordVPN review.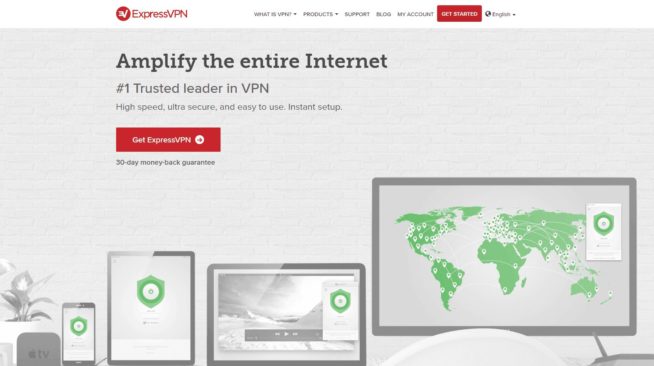 $12.95/month
$9.99/month for a 6-month subscription plan
$8.32/month for a 12-month subscription plan
Just like NordVPN, ExpressVPN also has a 30-day money-back guarantee for each subscription plan.
Don't forget to read our full ExpressVPN review.

$9.95/month
$3.33/month for a 12-month subscription plan
$2.69/month for a 2-year subscription plan
Any of the plans come with a money-back guarantee after 30 days.
Don't forget to read our full Private Internet Access review.
Any of those recommended VPN providers are good enough for your safe and protected viewing pleasure. And if I may suggest, go for the yearly plans. They are relatively cheaper than paying every month. The catch is that you''re usually billed with the total price. For example, you have chosen NordVPN's annual package for $5.75/month. Your bill will reflect the total amount, which is $69.00.
Fake Mobdro: Be Aware!
Believe it or not, Mobdro has a lot of imposters, and you must know how to distinguish the original from the rip-off. Mobdro has its own website where you can download the exclusive app. You can't download it anywhere else. You might also find a shameless copycat of the app on Google Play.
But remember, Mobdro is not available there. If you come across an app claiming that it's a Mobdro, stay away from it. Aside from that, there are no iOS versions of this app. You can only download it on any Android device, as well as Amazon Fire TV and Fire Sticks.
The Takeaway
There you have it. We have learned a thing or two about Mobdro. In case when you don't want to pay for a subscription fee to view your favorite shows, you have this app for free online video streaming. Perhaps, it's one of the "best" alternatives to Netflix and other paid streaming services. But is it legal and safe? Well, that depends.
In terms of its legality, yes, you can watch it in some countries where there are no strict laws on viewing online content. You just have to make sure that you're not in the US, UK, or any country with strict anti-piracy laws. If you're caught watching pirated shows online, you may be fined or imprisoned.
When it comes to safety, it is much better to have a VPN and an AdBlocker for protection. If you're doing any kind of online activities, you must make sure that nothing or no one can comprise your online privacy and personal information. You have to protect that at all costs, especially when you're using an app that doesn't guarantee any protection.
VPN Service

www.nordvpn.com
NordVPN
Review
Price: $11.95 $3.71/month Servers: 5500+ in 59 countries Simultaneous connections: 6 Jurisdiction: Panama Payment: PayPal, AmazonPay, Crypto, Google Pay, Klarna Torrenting: OK Unblocks US Netflix: Yes Dedicated IP: $70/yr TrustPilot Score: 4,7/5 Money-back: 30 days Extra: Double VPN, Obfuscated servers Visit NordVPN »

www.expressvpn.com
ExpressVPN
Review
Price: $12.95 $8.32/month Servers: 3300+ in 94 countries Simultaneous connections: 5 Jurisdiction: British Virgin Islands Payment: PayPal, Crypto, AliPay, Klarna, Torrenting: OK Unblocks US Netflix: Yes Dedicated IP: Not provided TrustPilot Score: 4,7/5 Money-back: 30 days Visit ExpressVPN »

www.cyberghostvpn.com
CyberGhost
Review
Price: $11.99 $2.25/month Servers: 6600+ in 89 coutrines Simultaneous connections: 7 Jurisdiction: Romania Payment: PayPal, Crypto Torrenting: OK Unblocks US Netflix: Yes Dedicated IP: $51/yr TrustPilot Score: 4,8/5 Money-back: 45 days Visit CyberGhost »

www.surfshark.com
Surfshark
Price: $11.95 $2.49/month Servers: 3200+ in 65 coutrines Simultaneous connections: Unlimited Jurisdiction: British Virgin Islands Payment: PayPal, Crypto, Google Pay, Amazon Pay Torrenting: OK Unblocks US Netflix: Yes Dedicated IP: Not provided TrustPilot Score: 4,3/5 Money-back: 30 days Visit Surfshark »

www.purevpn.com
PureVPN
Review
Price: $9.60 $3.33/month Servers: 6500+ in 140 coutrines Simultaneous connections: 10 Jurisdiction: Hong Kong Payment: PayPal, Credit Cards Torrenting: OK Unblocks US Netflix: Yes Dedicated IP: $35.88/yr TrustPilot Score: 4,7/5 Money-back: 31 days Visit PureVPN »