It is not uncommon to have dozens of different gadgets and devices at home capable of playing media. From smart home speakers to watches, all can play audio or video like a regular media player. However, different devices support distinct formats that may not be available with the original files you want to play. Consequently, a reliable video converter is necessary for converting all the files into supported formats. Here we take a closer look at what WonderFox's HD Video Converter Pro packs for users looking for a good video converter.
1. HD Video Converter Pro Review – Verdict
HD Video Convert Pro is an application that does not kid around. Convert the format of any video or audio with ease. The conversion time is impressively fast and varies for every format. And the train doesn't stop there as a plethora of additional features and tools are available for the users. Their video downloader is better than most online tools and mobile apps available for the purpose. Even the free version packs enough for an amateur user to begin.
| | |
| --- | --- |
| Supported Formats | MP4, AVI, MKV, Apple ProRes, MOV, MPG, MPEG4, MTS, M2TS, H264, DIVX, XVID, WAV, MP3, AC3, AAC, DTS, and several others |
| Free version | Available |
| Compatible platforms | Windows |
| Resolutions | Up to 8K (7680×4320 pixels) |
| Pricing | $29.95 for a year; $34.95 for a lifetime license |
Pros
Over 500 different devices and formats supported
Hardware acceleration is available with Nvidia, AMD cards, and Nvidia NVENC and CUDA.
Dedicated screen recorder with microphone support for creating tutorials
Subtitle extractor from video files in SRT format
Create ringtone for phones using the in-built ringtone maker
Batch convert videos by selecting a folder
Reduced conversion time using the lightning mode relying on the GRVE-2 technology
Cons
No live chat support
Unreliable subtitle extractor
No cloud import
2. What We Liked With HD Video Converter Pro
2.1 Simple and Straightforward user-interface
The installation is easy and does not ask any questions requiring expertise. Immediately launch the video converter, and you will see a menu with options categorized by video, image, and toolbox containing additional tools.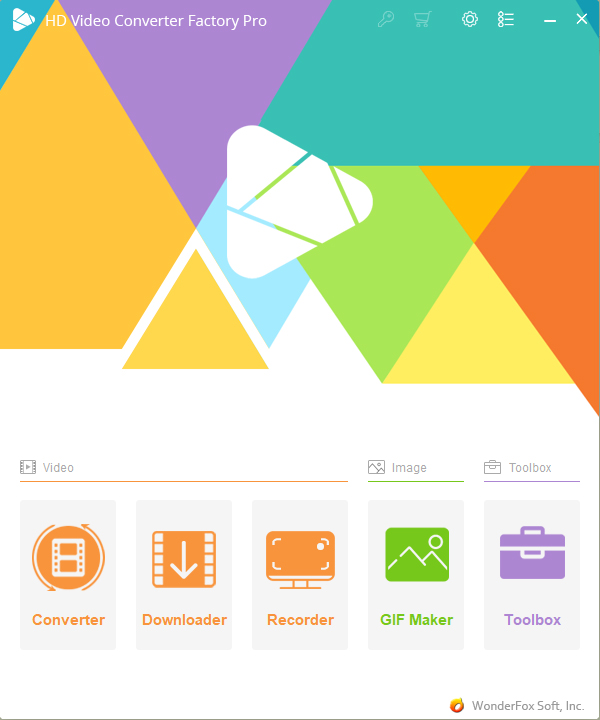 Access settings through the gear icon at the top, which takes you to the configuration section. To its right is the main menu which has the purchases, support section, and languages, with seven different options, including simplified and traditional Chinese.
2.2 Convert Different Videos With Ease
Head to the Converter menu from the home screen, and you will land in the full-fledged converter wizard. Either click the plus button to add videos or audio or drag and drop the files. You can also use the Add Files at the top left of the window to add multiple filters. If you want to add a large number of videos, then select the Add Video folder option.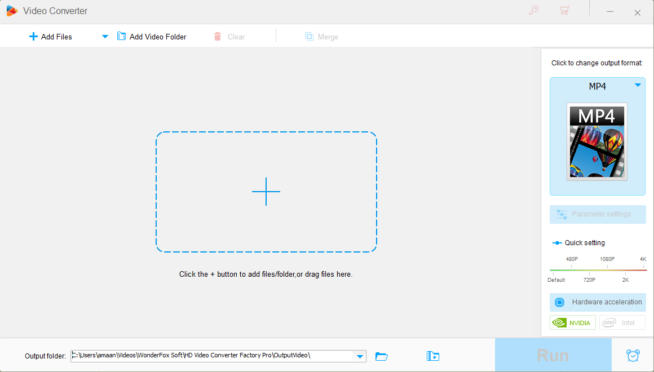 2.3 Several Video Editing features
Trim Video
Often we receive a longer duration video that needs to be shortened. You won't need a video editor as an HD video converter has an in-built option for trimming the content from both ends. The easier way is through the seek button, which helps trim the start, stop, or both simultaneously. You can also enter the timestamps of the video for arriving at the final length.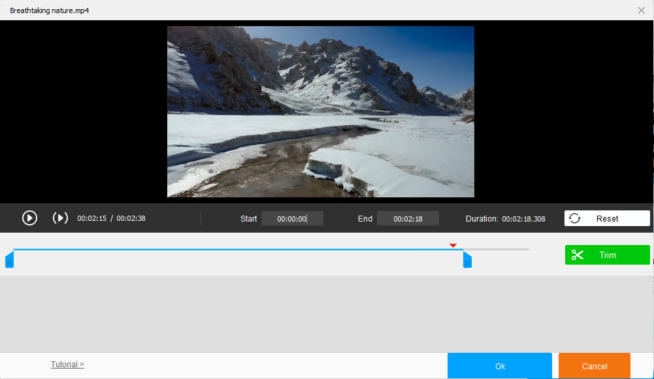 The main menu of the video editor has various options in the blue below the video converter information panel. In addition, you can find rotating and crop video menus, adding effects, metadata, and subtitles.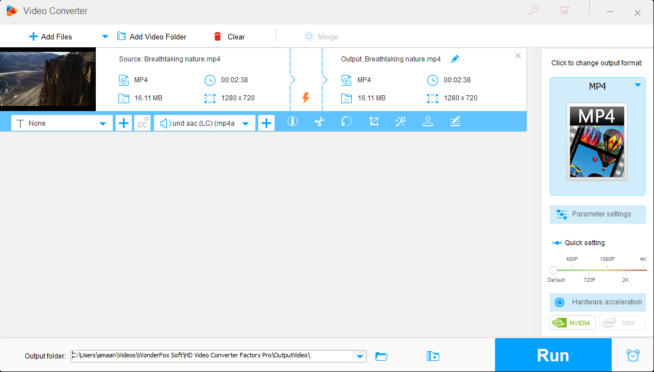 Crop
Eliminate unnecessary parts out of the video using the crop tool in the HD video converter pro. Click on the crop button from home, and a special window will open up. Next, use the on-screen tool to crop the video through the player itself. The other way is through the dialog box by entering the dimensions in pixels.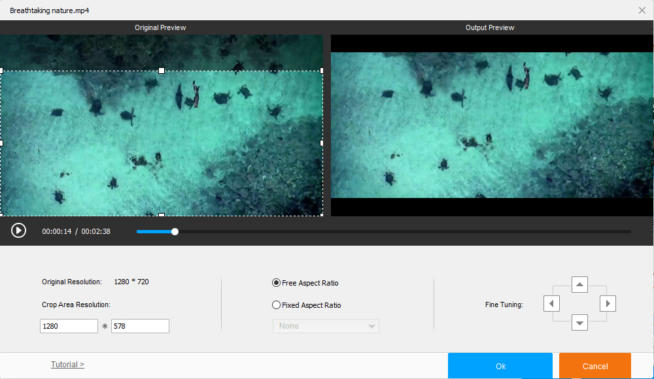 Effects
The default colors of the video are not always the most scenic and aesthetically pleasing. Like social media, you can add filters to the video through the effects feature. Here we have 19 different effects applying to the video. The left panel has the default video, and the right has effects applied for comparison. You can also adjust the brightness, contrast, saturation, and hue using the slider buttons for each. The effects are applied to the entire video, and specific frames cannot be treated separately.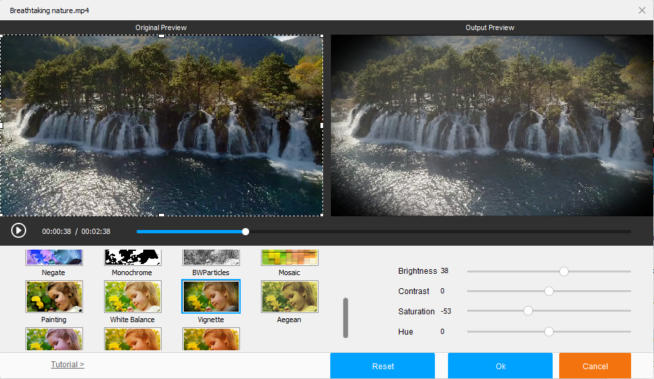 Watermark
Are you a content creator who needs to add a watermark so that it doesn't get reshared by others without due credit? This video converter has you covered in that regard. Click on the stamp button on the home screen, and the watermark menu will open. Type the text in the dialog box on the left which you want as the watermark. Then click on the plus button to add it to the video. You can resize the text using the markers on the text. The text can be rotated, and its opacity can be calibrated from the slider buttons next to the box. Change fonts and colors, and add shadow through the text menu accessible by the gear icon. Along with text, add images as watermarks through the section at the right. Add any image and set its opacity and position.
Metadata
Metadata provides information about the video or audio file. In addition, it contains details about the creator, artist, album, and other relevant data. Add it directly here to each video and audio file individually.
2.4 Wide range of formats for conversion
After importing a video or audio, click on the output format section on the right side of the converter home screen. It will open up the menu with the formats laid out. There are presets for video, web, 4K, and audio. On top of that, you can select a brand, and the list of its device will appear in thumbnail form. Choose one, and its supported video format presets will be loaded for conversion. Finally, click the RUN button, and the conversion process begins.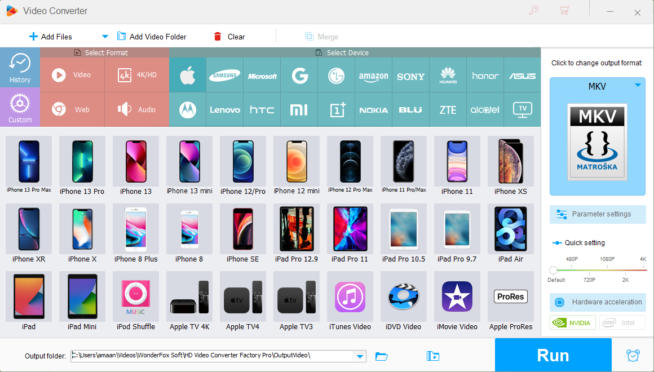 2.5 Conversion Speeds – Tested
A fundamental requirement of a good video converter is the time taker for converting a video. Besides having wide format support, saving time is essential when dealing with larger video files running into several gigabytes. In addition, you want to publish or share content quickly, and delays in conversion shouldn't halt the timeline.
| | |
| --- | --- |
| SSD | Samsung 980 500GB |
| RAM | 8GBx2 DDR4 (3600mhz) |
| Processor | AMD Ryzen 5 5600x(6-core Vermeer) upto 4.6 GHz |
We decided to put HD Video Converter Pro on the track and test how far it can handle. However, before moving forward, please look at the testing device's configuration to ascertain the capabilities at our disposal.
| | | |
| --- | --- | --- |
| File Size | Formats | Time Taken(mins) |
| 15 MB | MP4 to WEBM | 2 minutes 28 seconds |
| 50 MB | AVI to MP4 | 1 minute 09 seconds |
| 208 MB | MKV to MOV | 28 seconds |
| 1.4 GB | MKV to MP4 | 1 minute 44 seconds |
| 2.5 GB | H265 for MKV to MP4 | 3 minutes 29 seconds |
| 5.5 GB | M2TS to MKV | 5 minutes 18 seconds |
Our tests have shown that video size is not the primary factor in conversion time. Several other factors, such as formats and internal codecs, play an essential role in the duration of the entire process. The HD Video Converter Pro impressed with its swift operations, offering quick conversion of video files, irrespective of the size.
2.6 Video Downloader
The Internet has hundreds of tools for downloading videos. Unfortunately, most of them have limits and do not offer downloading videos above 720p. Some even reduce the video quality for downloads, defeating the purpose. Here we get an in-house video download that supports YouTube, Facebook, Vimeo, Vevo, Twitter, Break, and thousands of other websites. It also supports downloading entire videos from a YouTube channel or playlist.
Head to the video download section by clicking the downloader button on the convert's home screen. Next, click the new download button with a plus sign and paste the video. Different formats and file sizes will be listed. Select one and click on the ok button.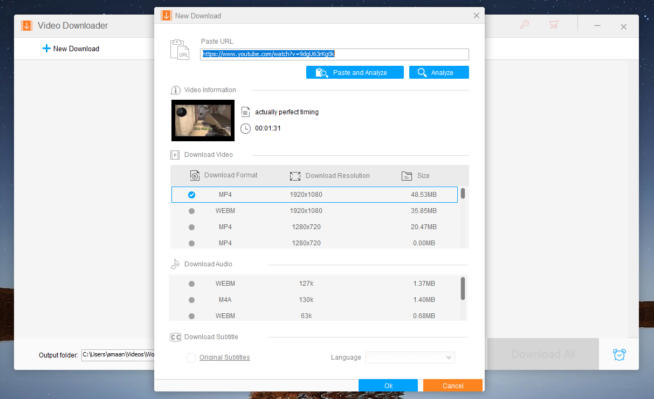 2.7 Screen Recorder
Create tutorials on your computer by recording the screen and microphone input for narration: record gameplay or any application in action using the shortcut. The screen recording has a quality setting through the slider button.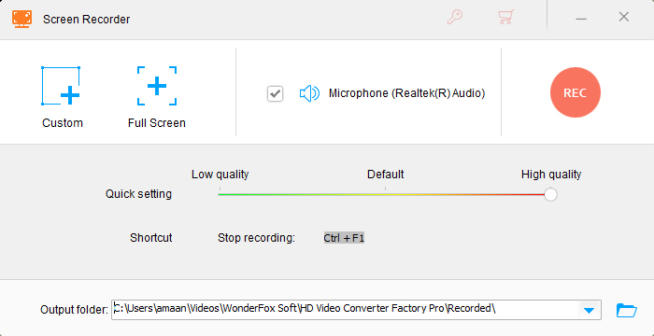 2.8 GIF Maker
Convert your photos or videos into GIFS, and share them on social media and messaging apps. Bring different colors into the conversation with other GIFS and stand out from the crowd.
2.9 Useful Tools
Split-Screen Video Maker
Instagram, Tiktok, Facebook, and other social apps have short video trends with multiple videos playing in a single frame. Create them with ease using the onboard split-screen video maker. In addition, you can select which video's audio track will go with the final video.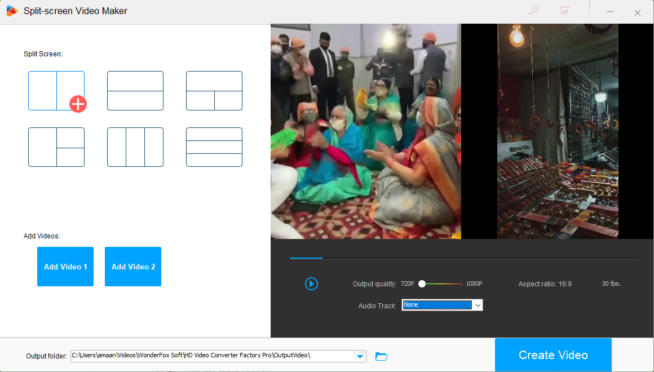 Ringtone Studio
Fancy background music for a video or a specific part of a song? Create a ringtone out of our for your Android or iOS phones. Import an audio or video file for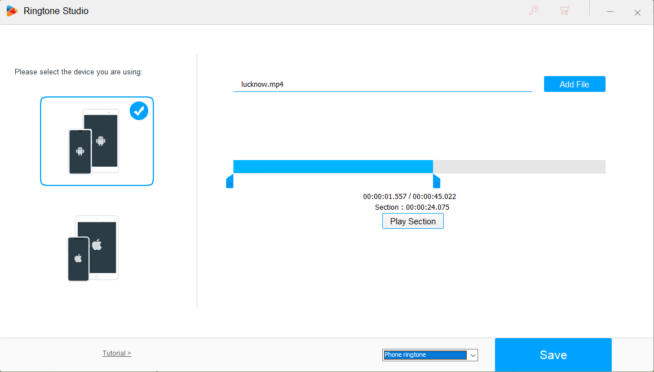 2.10 Support
We dropped by the official support mail support@videoconverterfactory.com. They replied within 6 hours with follow-up questions and asked us to send video files that caused the issue at our end. Their support staff is swift and offers quick resolution by taking an active role in solving user issues.
3. What We Did Not Like With HD Video Converter Pro
3.1 No time counter for process
When converting videos/audios into different formats, there is an estimated time remaining counter. It is not accurate, given how the process is not always linear. The video converter doesn't show the total time to complete a task. Users have to rely on their clocks to time the conversion process.
3.2 Lack of Cloud Support
Video cannot be directly imported from the cloud or any of the online sources. Similarly, it cannot directly be shared online. Few converters offer direct upload to popular social media websites.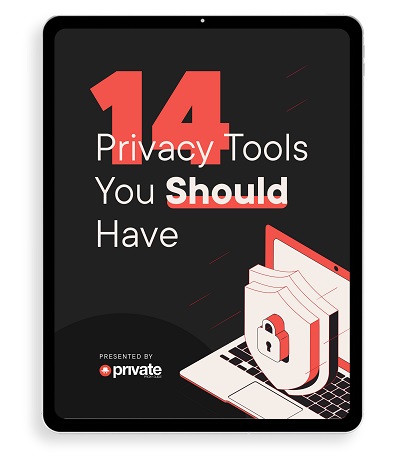 Learn how to stay safe online in this free 34-page eBook.