Data theft is no joke. After the events and the secrets revealed by Snowden, it has become clear that you cannot trust anyone with your data, even your government.
In today's world, where instant messaging became the norm in communication, you cannot just use any app you find on the market, especially when there are hundreds of them out there. If you're one to pick your phone, be it Android or iOS, countless times throughout the day, choosing an encrypted messaging app is crucial to protect your privacy. In this article, we will go through the best encrypted messaging apps for Android and iOS, both paid and free, for the leading mobile operating systems, as well as the best paths to take to further safeguard your conversations.
NOTE: Make sure no one is able to read your messages by encrypting your traffic with a VPN. See our list of recommended VPN-services.
1. Best encrypted messaging apps in 2023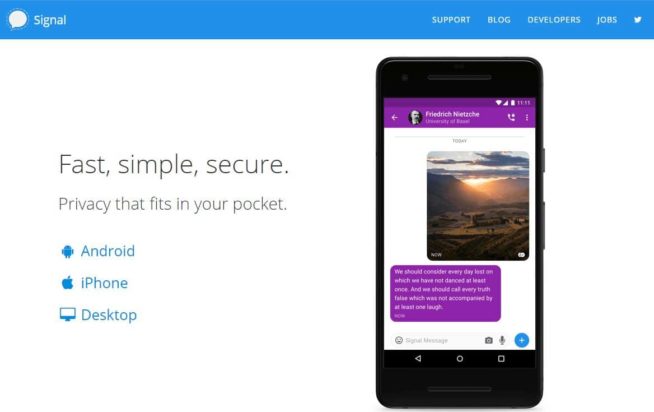 When it comes to encryption, Signal is the leader. This app is available free of charge for both Android and iOS, and it's simply flawless when it comes to functionality. Signal has an open-source coding, which makes inspecting the files quite an easy task for anyone.
Many people would say that such a feature would make hacking the app and breaking its security measure an easy task, but it's quite the opposite, as checking the different bugs and flaws is the goal behind such a feature. Think of it as an app that's developed by countless developers around the globe, all of whom aim at providing a decent experience while keeping your data private and secure.
Signal has all the features you'd expect from a modern age messaging app, including group chats, file sharing, and disappearing messages. You can also use this app to receive SMS texts, but beware if you decide to activate this functionality as these messages aren't encrypted unless both parties use Signal. The only downside to Signal is its basic design. Compared to Messenger and WhatsApp, this app has a plain looking UI, which makes using it quite the laborious task for neat freaks and those looking for modernity. Overall, if you're not one to care for fancy looks, Signal is definitely worth your time.
Pros
Free
State-of-the-art encryption technologies
All messaging features, including video chats, group chats, and file sharing
Cons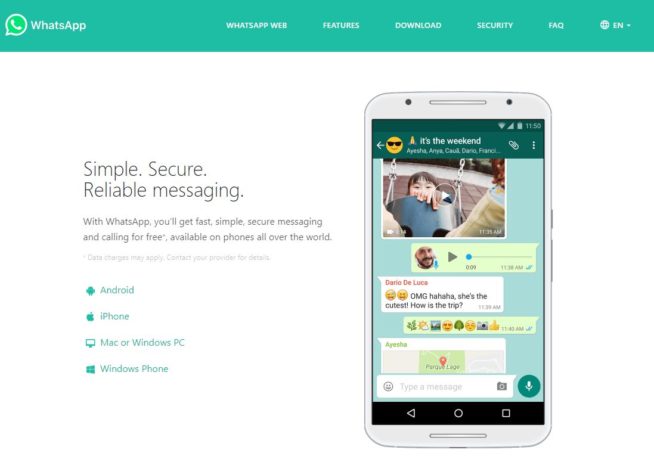 WhatsApp started in 2009 as a small project by Brian Acton and Jan Koum, two innovative men who wanted to deliver an unbeatable messaging experience while giving the users the encryption they deserve. The app is available for both Android and iOS and using it doesn't require any payments.
End-to-end encryption was introduced in WhatsApp in 2016 as part of Facebook's plans to renovate the app and take it to the next level. Conversations aren't stored on WhatsApp's servers, and thanks to the encryption, your data couldn't be leaked even if the app gets hacked. Just like Signal, WhatsApp has all the advanced messaging features such as file sharing, video and group chats, and contact sharing.
Pros
End-to-end encryption
Beautiful, simple design
File sharing
Cons
As the conversations are mainly stored locally, saving and restoring them may be a bit tricky
Facebook owns this app, which makes encryption questionable for many people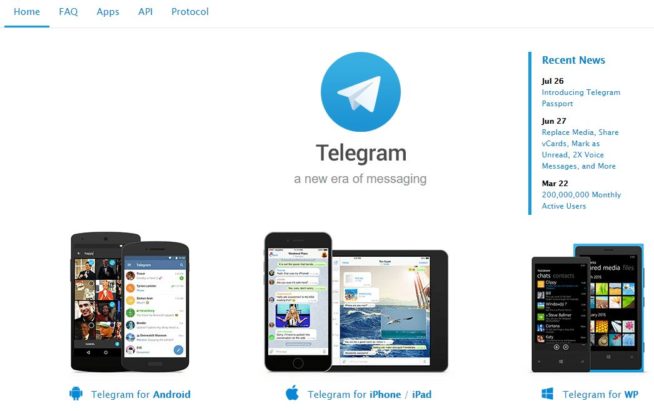 Telegram is regarded as the leading security-driven messaging app by many people around the globe. It was created back in 2013 as a fast and secure app, using the latest end-to-end encryption technologies, thus protecting your data from prying eyes. Similar to WhatsApp and Signal, Telegram is available for both iOS and Android.
What we dig about Telegram is its "Secret Chats" feature. If you activate this functionality from the settings, you can order the other party to delete the chat once you decide to remove it from your end, which ensures optimum privacy and data protection even if the other party isn't willing to cover their traces. Just like WhatsApp, conversations aren't stored on any server, so deleting them from your mobile phone will erase them from existence. Telegram also features "disappearing messages," which is a feature that allows your text, photos, or videos to self-destruct once the recipient sees them.
Pros
Feature-rich
Free of charge
End-to-end encryption for both texts and voice calls
Cons
We have nothing to complain about when it comes to Telegram
1.4 Facebook Messenger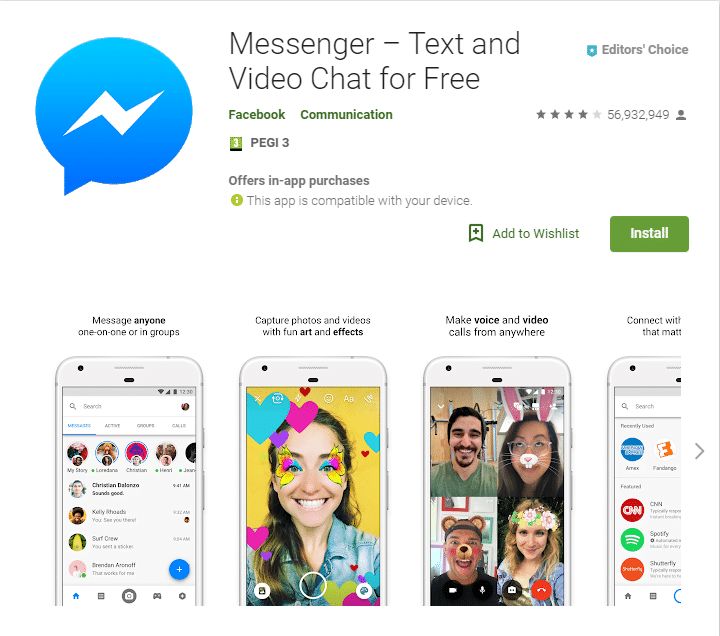 We know that most of you weren't expecting to see Facebook Messenger on our list, but we can't just ignore such a feature-rich app, even if Facebook owns it. Although not activated by default, this app does have end-to-end encryption that protects your data from hackers, Facebook staff, and even the government.
Keep in mind that even though your data is secure, your other information such as your location, who you're chatting with, and what you've been doing is known to Facebook and will probably be used for advertisement purposes. Apart from that, Messenger has all the features that the other messaging apps offer and more. Functionality-wise, this is definitely the best app on our list. From video chats to SMS support and small games between friends, whatever it is you want, Messenger probably has it.
Pros
Feature-rich
End-to-end encryption
Free of charge and ubiquitous
Cons
You have to activate end-to-end encryption yourself
Facebook uses non-private data for marketing purposes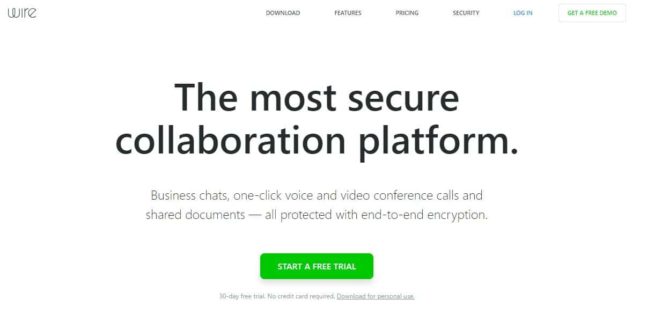 Wire is an app developed by the European company Wire Swiss. This app is inspired by Signal and uses its own Proteus encryption protocol to protect users' data against breaches and leaks. Wire is available free of charge for Android, iOS, Windows, and Mac, but it offers some premium features for businesses.
If you're a normal individual looking for ways to protect your privacy while chatting with friends and family, those functionalities aren't worth the money. The app is also open-source, which means, just as stated above, that security and other bugs get fixed quickly thanks to the contribution of thousands of developers around the world. You can add multiple accounts in the same app, which allows you to separate personal and professional conversations easily.
Unlike other apps on our list, Wire also features cross-platform syncing for you to carry on just where you left, no matter the device you're using. Wire doesn't come short on features either as it offers a wide variety of functionalities including video and group chats, stickers and gifs, and file sharing.
Pros
End-to-end encryption for both texts and calls
Beautiful, ergonomic, and catchy design
Synchronization and multi-device login
Cons
The business upgrade isn't as feature-rich as you'd expect from such a sophisticated app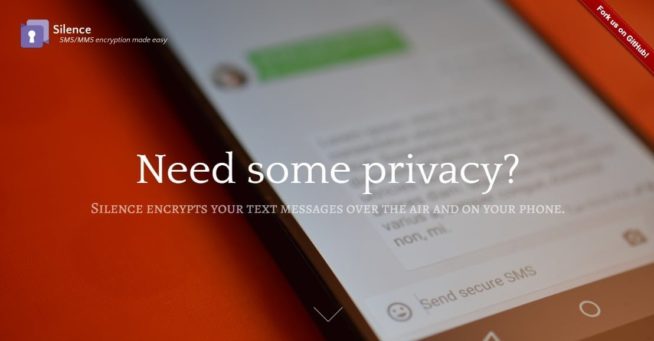 Unlike the other recommendations on our list, Silence focuses on SMS/MMS instead of web-based messaging. If you only want to protect your phone texts, this app is an excellent medium as it uses the same end-to-end encryption protocols of Signal with an open-source to make sure that the code can be examined by security experts and audited for bugs and such failures.
Due to Apple's restrictions, only Android phones can use this app. Don't expect much of Silence as it only replaces your SMS/MMS app, with all its advantages, including the ability to use it while offline, and drawbacks, such as the limited group chats support.
Pros
Ultimate encryption for SMS/MMS
Your conversation cannot be screenshotted by the other party
Cons
Only available for Android
SMS/MMS aren't as secure as instant web-based messaging
2. Is it enough for privacy?
Although necessary, using an encrypted messaging app such as Signal or WhatsApp isn't enough on its own to make sure that your data is well-preserved. One of the things that remain visible even when your conversations are secured is your IP, which tells a lot about you and can lead to an extreme privacy breach.
The best way to protect such info is by using a VPN service. Combine that with the proper encrypted messaging app, and you've got yourself a safe haven against prying eyes. Our recommendation when it comes to VPN services is NordVPN. The developers really nailed the encryption part and crafted a cross-platform app that's capable of hiding your IP efficiently while showing their own for extreme protection. They have DNS Leak Protection, Onion Over VPN, and Double Data Protection.
Need I say more to showcase how serious they take your privacy? Not only that, but NordVPN also allows you to visit restricted websites that aren't allowed in your country and download torrents without worrying about the FBI knocking down your door at any moment. Simply activate the SmartPlay feature, and you'll get access to more than 400 geo-restricted streaming services, including Netflix, Amazon Prime, and Pandora.
3. Conclusion
In today's world, personal data is the currency of big corporations. It's basically the era of online human trafficking, where every company wants to either steal or buy your info through both legitimate and illegitimate ways. And as most of one's data can be known through their conversations, protecting this aspect of your online presence becomes crucial for a healthy life on the internet.
To do so, your best bet is getting an encrypted messaging app, where your messages cannot be seen by anyone. You cannot go wrong with any of the above recommendations, but if we're to choose a favorite, it would be Signal, as they got everything covered in their app. If the interface isn't that important for you, this is the app for you. Do not forget to activate your VPN service (hint, NordVPN) while you're texting your relatives and friends to ensure none of your critical info, including your IP and DNS settings, gets leaked. We hope you enjoyed our list of the best encrypted messaging apps for Android and iOS in 2023. What do you prefer to use?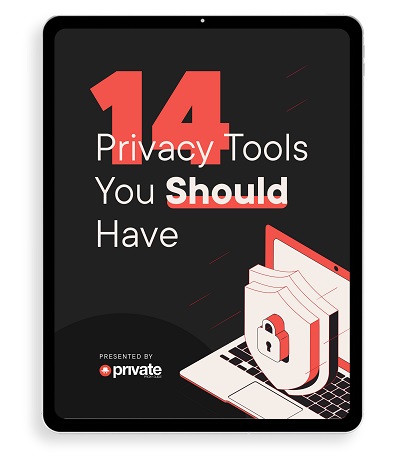 Learn how to stay safe online in this free 34-page eBook.