You might be more familiar with hashtags on Twitter rather than on Instagram. However, you'll find that hashtags play a vital in an Instagram post.
Moreover, since there is no limit on how many characters a post can have, it's common to see posts with dozens of hashtags. In fact, Instagram even encourages its users to use upwards of 30 hashtags per post, with experts saying that the minimum should be 20.
With that said, it's important to mention that Instagram penalizes users who keep reusing the same hashtags for multiple posts.
This means that you'll need to be careful not to copy-paste the same hashtags and try to come up with different hashtags for each post.
Luckily for you, there are numerous hashtag generators that help you ensure that your hashtags stay unique without having to spend too much time trying to come up with something new each time.
That's why I've made a list of the best hashtag apps for Instagram for you to use to get new ideas and mix things up.
1. 35 Best Hashtag Apps for Instagram 2023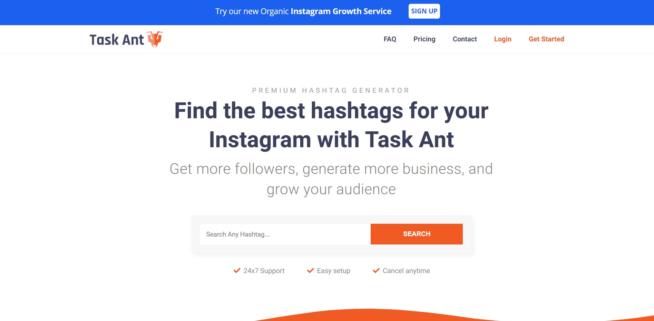 This is easily one of the best hashtag apps for Instagram. Why? For starters, it has a solid hashtag generator that's very user-friendly and will help you effortlessly find exactly the right hashtags for your content.
Then, there's also the fact that Task Ant allows you to sort tags into different categories and sets. This means that each group of hashtags on your posts will be unique.
Finally, Task Ant offers excellent customer support, and they even use advanced analytics and data to determine the best hashtags to use for your content. The fact that they don't leave you out by yourself to figure all this out sets them apart from the competition and nets them the crown of the best hashtag app for Instagram.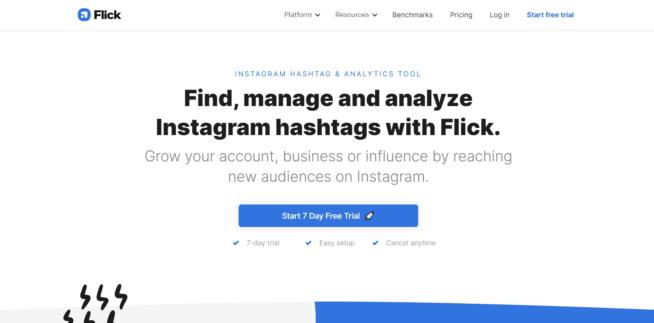 If you're looking for one hashtag tool to use for both Twitter and Instagram, look no further than Flick.tech. Flick.tech is among the best hashtag platforms out there, helping you choose the best hashtags to use for your social media content to grow your online presence.
If you're not entirely sold just yet, they offer a seven-day free trial in which you can test the platform's various features to figure out if it's the right choice for you. Additionally, if you ever decide to opt out of the platform for any reason, you can also cancel anytime.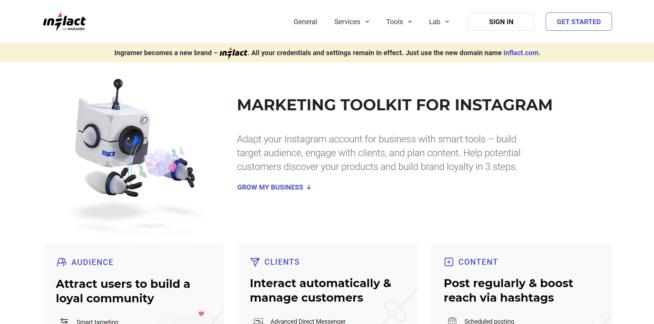 Inflact has been around for a long time compared to some of the entries on this list. There are also good reasons behind it; mainly, the fact that you can use it for more than generating hashtags.
If you're looking for a tool to monitor your Instagram account's growth and engagement is really what has helped Inflact cement its place among the best.
Inflact has divided its features into three main categories, which are the audience, clients, and content.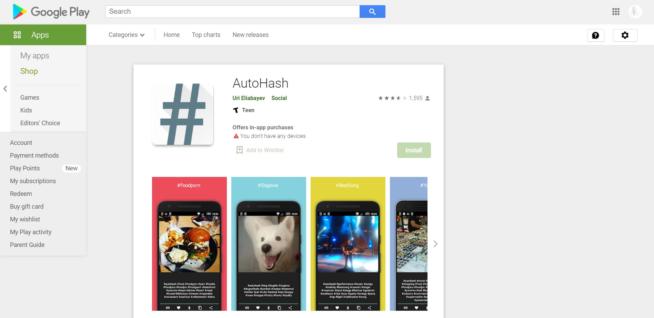 You could say that Autohash is somewhat of a hidden gem. It's an underrated hashtag app that's available on both iOS and Android, and you'd be surprised at how solid it is.
Autohash helps you determine a specialized list of hashtags for your Instagram, TikTok, and Twitter posts. This makes it very versatile and a great app to have. If you ever need to expand beyond Instagram, you can definitely use Autohash to help you expedite the process.
Moreover, Autohash can analyze your images and help you figure out the best hashtags to use based on your content. You can even give them a location that they'll use to further customize the hashtag generation results.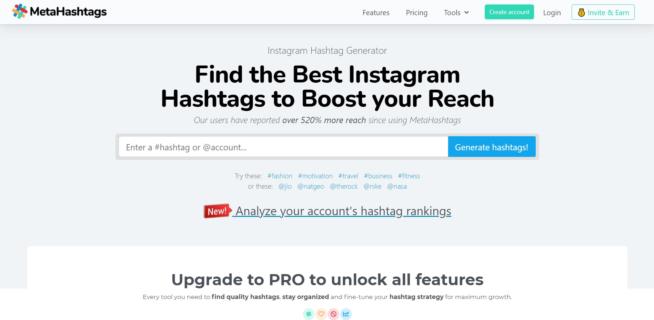 Metahashtags is the go-to hashtag app for people that want to extend their reach on the platform.
Metahashtags even states that their clients' growth has increased by 520% once they started using their hashtag app. When you go to their website, you can use the search bar to fill in the relevant hashtags. Then, you'll be able to find the best hashtags to use from there.
Additionally, they offer a tool that will analyze your account's hashtag rankings, and for its pro users, it will even help them come up with a more optimal hashtag strategy.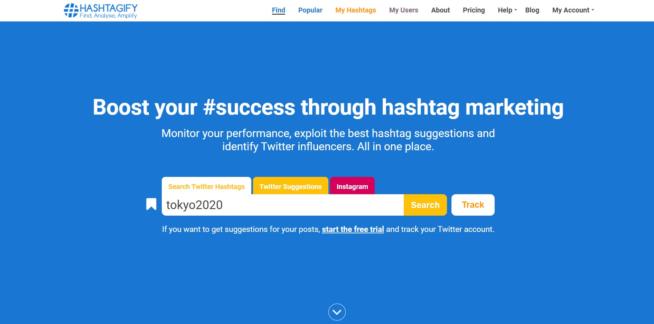 If you're looking for an app that can help you automate your hashtags both on TikTok and Instagram, Hashtagify won't let you down. Hashtagify offers a litany of different hashtags for you to choose from and use in your posts.
One of the best things about this hashtag app is that it's regularly being updated with new features that will ensure that you always have the latest tools to improve your online presence and stay relevant.
On top of that, if you want to specialize in a specific platform, Hashtagify has different tabs that you can switch between.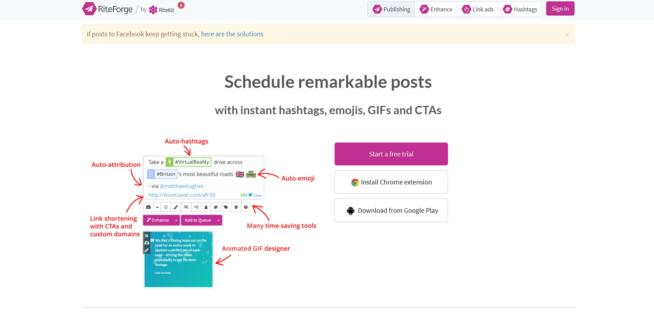 If you're finding yourself struggling to reach 30 hashtags per post, Rite Forge will make this task a walk in the park. Whether you're on Instagram or TikTok, you can use Rite Forge to generate 30 relevant hashtags in no time.
By relieving you of the effort of coming up with slight variations to your hashtags to use across different posts, Rite Forge allows you to focus on your hashtag strategy rather than just its execution.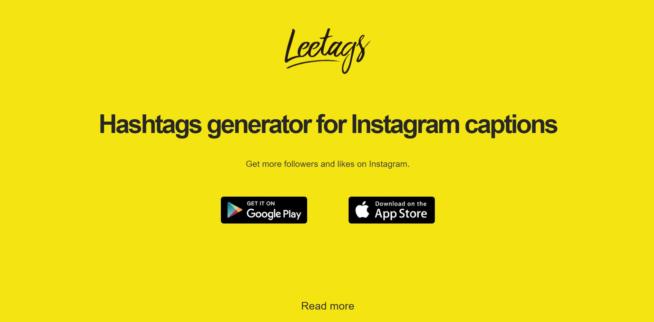 Whether you need help generating hashtags on Instagram, Twitter, or TikTok, this hashtag app on Android can be just the thing you need. Lee Tags has an extensive database of different hashtags you can use that will help improve the reach of your posts. You can even generate dozens of hashtags from just one keyword.
Moreover, Lee Tags gives recommendations depending on how popular your chosen hashtag is and will help you make better-informed decisions and improve your overall hashtag strategy.
For iOS and iPhone users, AI Grow is among the most well-known and trusted hashtag apps available on the market right now. Whether you need a hashtag app for Facebook, Snapchat, or Pinterest, you can't go wrong with using AI Grow.
No matter what your target audience might be, AI Grow is sure to provide you with the most optimal hashtag suggestions that will help your content reach far wider than it normally would.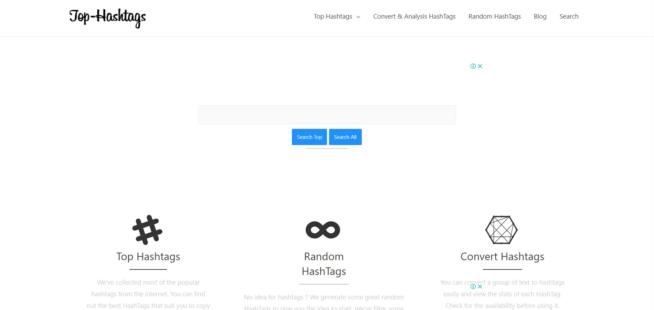 Top Tags is a great hashtag app that will help you avoid repetition in your hashtag lists as well as improve your hashtag strategy. A common mistake among beginners is only choosing hashtags that are directly tied to your content. This really limits the reach of your content.
If you choose to go with Top Tags, you'll be able to effortlessly find all the best hashtags for your posts. Top Tags is available for iPhone and iOS.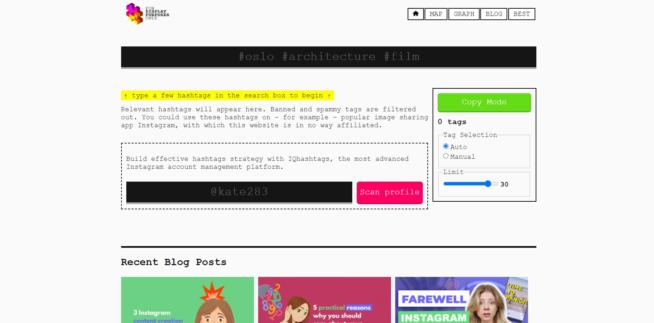 One of the great things about Display Purposes is how it's able to block generic, banned, or spammy hashtags and suggest hashtags that are relevant to your content.
This is a great timesaver as you'll be sure that whatever hashtags you ultimately choose to go with will be good and relevant, so you don't need to do any manual filtering.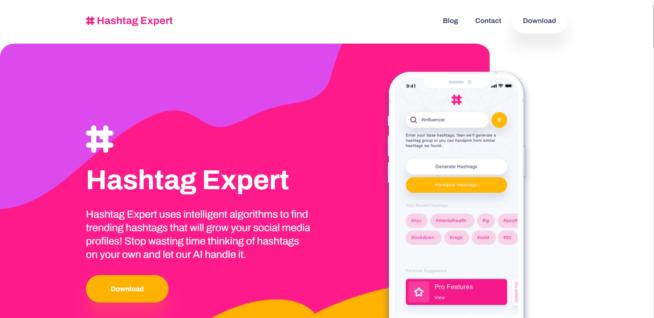 This is yet another hashtag app for iPhone and iOS. Hashtag Expert can be used to help you improve your Pinterest profile posts by finding good and relevant hashtags for you to use.
Additionally, if you choose to put in extra time and effort, you'll be able to come with a truly unique and effective hashtag list that will significantly boost the reach of your content.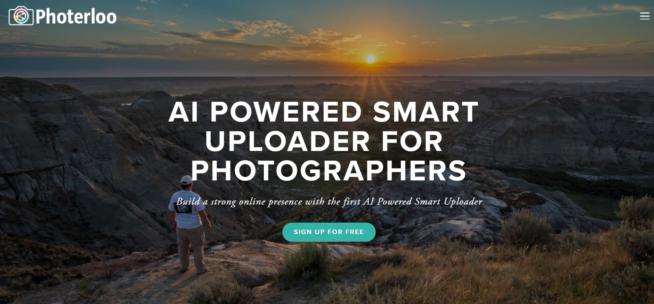 Photerloo is an incredibly effective hashtag app that uses machine learning to help you find all the right hashtags for your posts. It's also surprisingly easy to use. All you need to do is drag and drop the photo that will be in your post, and Photerloo will analyze it and come up with relevant hashtags for it.
Boosting your posts' discoverability and engagement couldn't be simpler with Photerloo.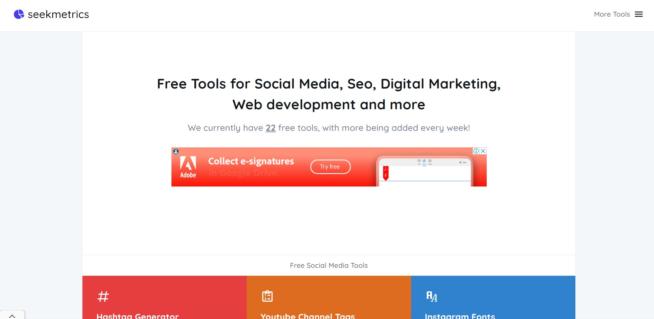 Seek Metric is a simple yet robust hashtag app for TikTok. You can use it when you're searching for a hashtag to use, and it will save you a lot of time. All you need to do is fill in the keyword, and it will come up with other relevant and similar hashtags.
You can keep searching until you find the best hashtag to use on your post.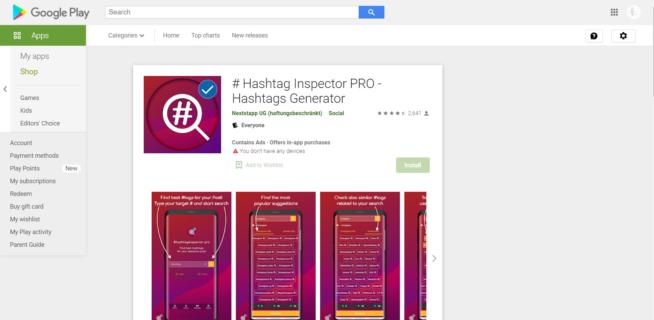 Hashtag Inspector is available on both iOS and Android and is a great hashtag app to use if you want truly unique hashtags in your posts.
Furthermore, you can use Hashtag Inspector for your TikTok account, and the creators of this app have made it really easy to use by putting all of their hashtags in the same place, and they also have excellent help and support.
Lastly, the app provides detailed information regarding the hashtags it suggests. This helps you make the best decisions when it comes to choosing which hashtags to use for your posts.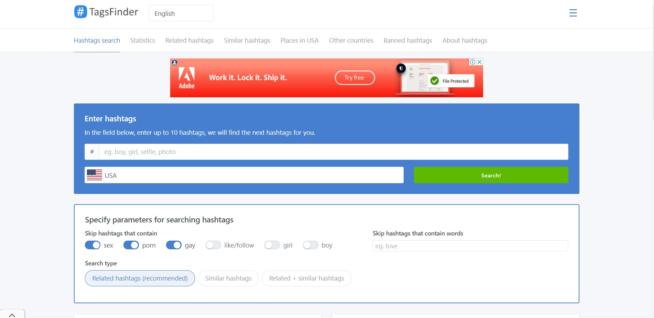 Tags Finder is an excellent free hashtag generator that's very accessible and surprisingly effective. It allows you to quickly find the hashtags you're looking to use for your posts and makes sure that all your hashtags are relevant and unique.
Additionally, you can toggle an option that makes it so tags relating to specific themes alongside other options that help you find all the right hashtags that fit your target audience perfectly.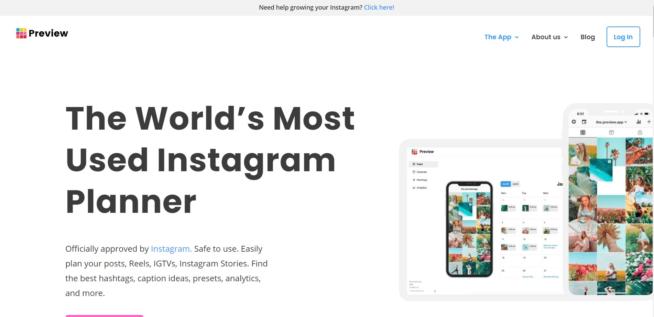 Preview App is another free-to-use hashtag app that's really effective at helping you grow your Instagram account and expand to bigger audiences.
Not only can you use Preview App to help you find the best hashtags to use for your content, but you can also use the app to keep track of the hashtags you use and whether or not you can change them to something better.
This allows you to keep track of your posts and make sure that they stay relevant for as long as possible.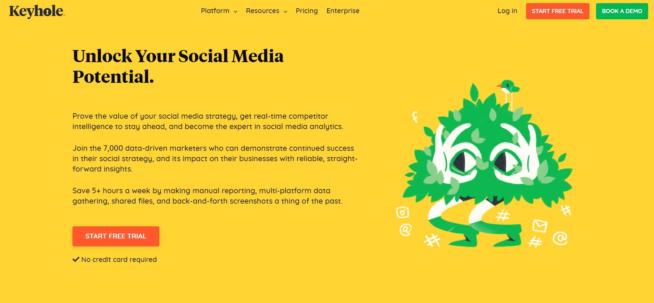 Keyhole is a hashtag app that's meant for people with a bigger budget than your average user. They offer premium features for both Tiktok and Instagram. You can consider Keyhole as an investment since the growth it will generate for your accounts will justify its cost many times over.
Keyhole allows you to find the best and most successful hashtags for your posts within your niche, and you can even track how successful or unsuccessful they have been so you can optimize your tags even further.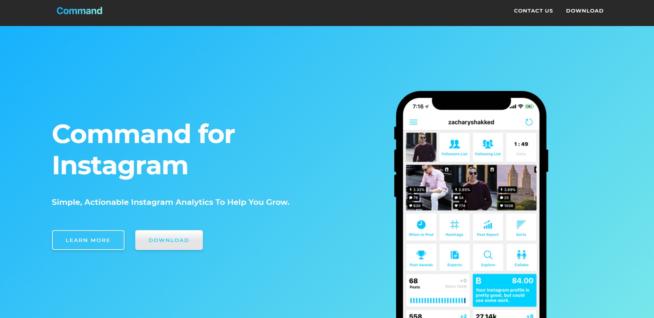 Command is one of the best free hashtag apps, mainly thanks to how easy it is to use. It will give your profile the boost it needs to grow and reach as big of an audience as it can.
One of the things that are special about Command is that it will teach you good hashtag habits by pestering you non-stop until you maximize the discoverability of your posts and put your account on the right path to more growth.
Command can help you with a multitude of things such as recommending captions, showing profile analytics as well as scheduling. Using Command can really help you in many ways aside from just hashtag generation.
1.20 Webstagram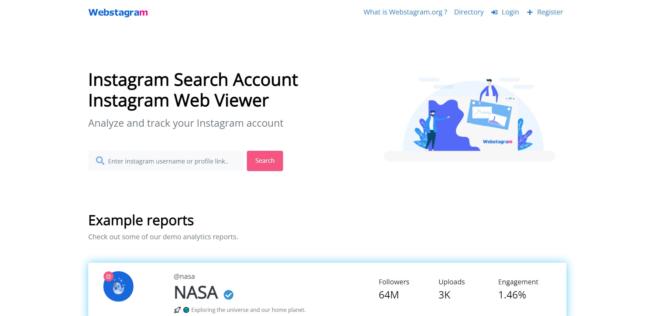 Webstagram is a hashtag app that can be used for TikTok and Instagram. It's also a very affordable hashtag app, so if you don't have a big budget to spare, Webstagram can still give you exactly what you need to grow your accounts.

One of the great things about this hashtag app is that you search for hashtags, and you'll be able to find how many posts they have been used on so you can choose a mix between well-known and lesser-known tags to use on your posts.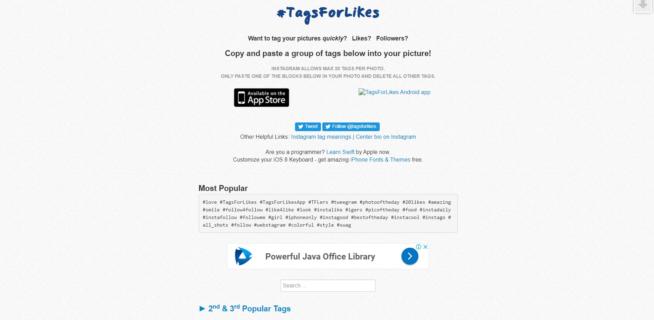 Probably the biggest selling point of this Snapchat and Facebook hashtag app for iPhone and iOS users is the fact that it doesn't spam you with annoying ad popups.
Of course, not being constantly lambasted with ads is not the only good thing about this app, as there are numerous great features that will help you find the best hashtags.
1.22 Tags Dock
Tags Dock is one of the best hashtag apps for iPhone and iOS users. It allows the user to quickly add tags to their pictures as well as find the best ones to use.
Furthermore, Tags Dock allows you to copy all the tags that you find with them. They also have their tags divided into different categories to help you find the best hashtags for your niche.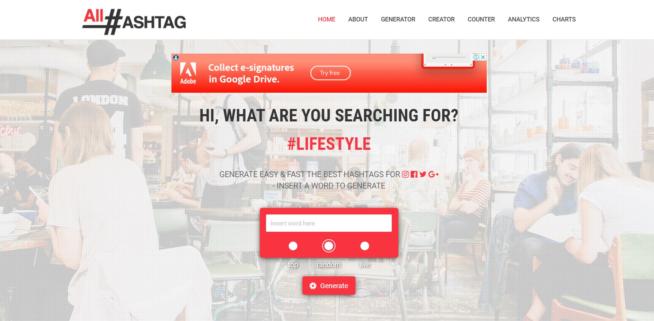 All Hashtag is an excellent hashtag app that's also very easy to use. If you're looking for the best hashtags to use on your posts, you can't go wrong with All Hashtag. Not only can it help you find the best hashtags, but if you're feeling lucky, you can also try finding random tags that you can use for some out-of-the-box inspiration.
Furthermore, All Hashtag allows you to copy all of the best suggestions with is a huge timesaver. It allows you to churn out unique hashtags.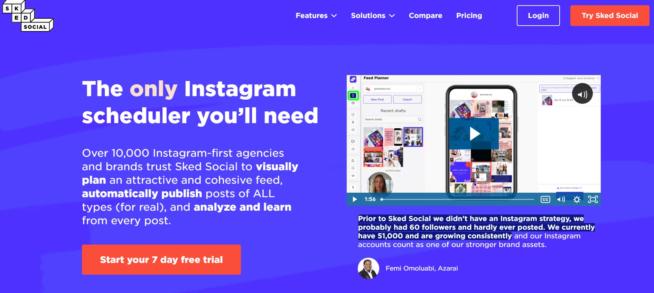 If you're looking for an all-in-one hashtag app to boost your Instagram and Pinterest engagement and growth, Sked Social is a really great hashtag app that fits the description.
One of the things that are unique about Sked Social is it starts to offer more accurate and targeted suggestions the more hashtag you look for, which can be extremely helpful in helping find exactly what you're looking for more quickly.
Additionally, Sked Social can also make sure that your hashtags go into the comments section in order to boost engagement with your posts.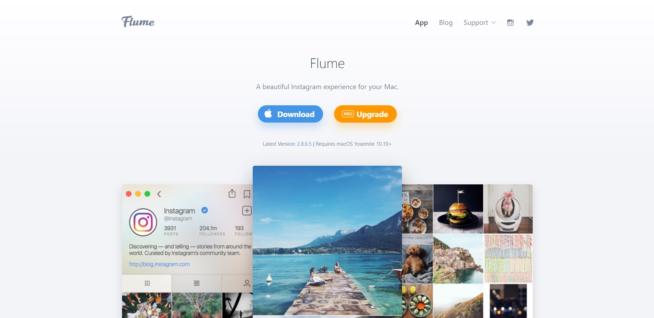 Flume is an Instagram and Facebook hashtag app available for iPhone and Mac users. It allows you to easily find the right hashtags to use for your content.
Flume also allows you to preview how your content is going to look with the tags that you use so you can customize your feed and make it look exactly how you want it to.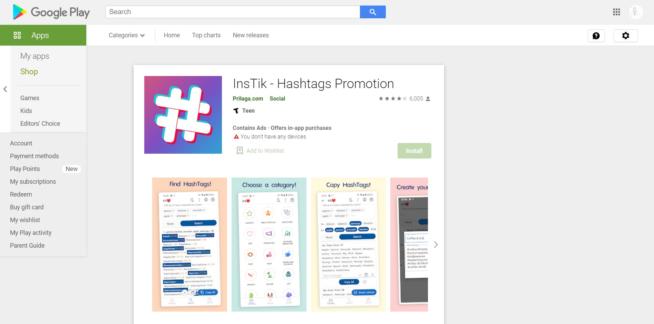 InsTik is an excellent hashtag app that you can use on TikTok and Instagram if you're an iPhone and iOS user. Once you start using this app, you're bound to start seeing a lot more engagement with your content.
InsTik realize the importance of having interconnected hashtags, and it's very apparent in how the app suggests hashtags.
Instatag is available for both Android and iOS, and you can use it for both TikTok and Instagram. They offer a litany of features that all help you find the best hashtags to use for your content, so you reach a wider audience and get more engagement on your posts.
Additionally, they have different categories for their popular hashtags, which makes looking for the best hashtags much easier.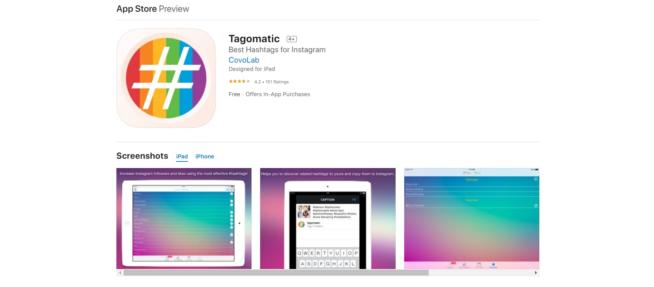 Whether you're an Android user or an iPhone user, Tagomatic is one of the best hashtag apps you can use for both TikTok and Snapchat. All you have to do is to type in your keyword, and you'll immediately get all the relevant hashtags you can use with it.
Once you find the hashtags you want to use, just copy and paste them into the captions sections, and voilà! You're ready to go. Furthermore, their database is constantly being updated, so you won't be running out of hashtags to use any time soon.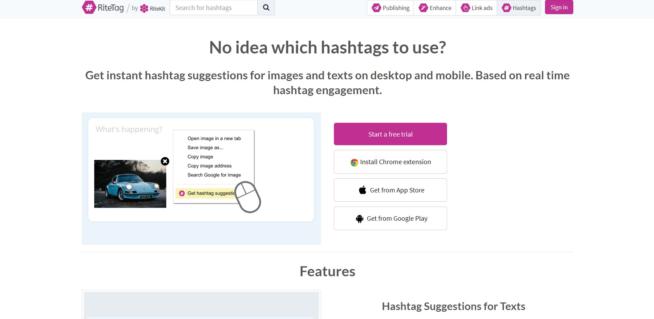 Rite Tag is a real godsend when it comes to hashtag apps. It'll save you hours of frantic searching for the best hashtags to use.
Additionally, Rite Tag offers a multitude of features that come in real handy such as a tag tracker. Not only that, but the hashtag generator also pulls data straight from the Rite Tag stats. Moreover, Rite Tag also integrates perfectly with other social scheduling tools such as Buffer and HootSuite, so you can add the hashtags you select there effortlessly.
Furthermore, Rite Tag gives email alerts notifying you of which hashtags are the most popular for your niche. Finally, the app lets you compare and measure the performance of different hashtag groups you create.
There are so many great features on this hashtag app that make it one of the best choices for anyone looking to grow their social media accounts easily and quickly.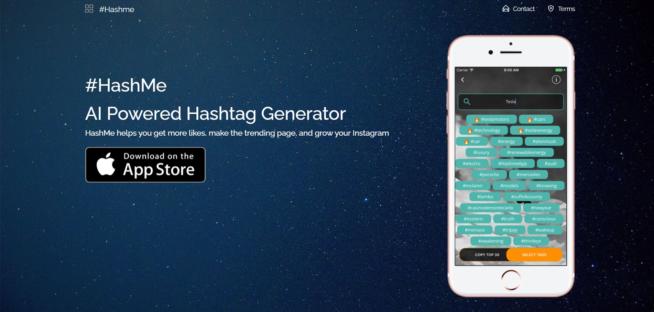 Hashme is another free hashtag generator app on this list. It's available for both iOS and Android and has a lot of great features that make it an option that's worth considering.
Not only does Hashme help you find popular hashtags, but it also improves your strategy by giving you unique and non-generic suggestions that make your posts pop out to users and drive more engagement.
This type of hashtag generation has proven to be very effective in boosting engagement and discoverability of posts.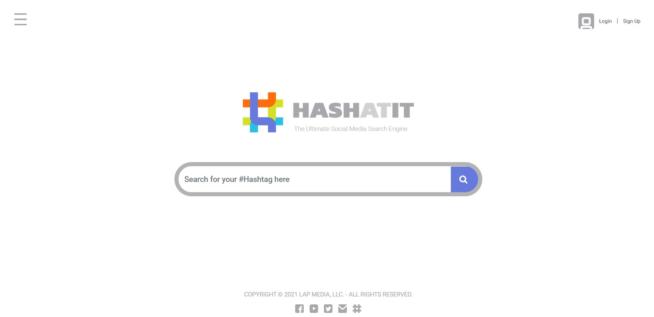 Yet another free hashtag generator, Hashatit is a robust entry on the list that's both effective and user-friendly. It helps you find trending hashtags based on multiple factors such as keywords, mentions, and URL
That's not it, though, as Hashatit can even show you existing content that uses those hashtags so you get a good reference point for how your content would look like, who it will attract, etc.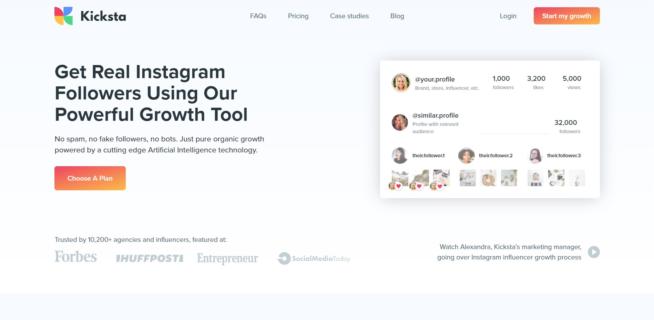 While there are so many great free hashtag apps on this list already, Kicksta is still a free option we definitely recommend you try out. It has everything you need to help you optimize your hashtag strategy and help you grow on social media.
For instance, Kicksta offers great suggestions and even allows you to search for tags either on random, top, or most relevant. This gives you a multitude of options to look for hashtags and make sure that each post has a unique set of hashtags to go along with it.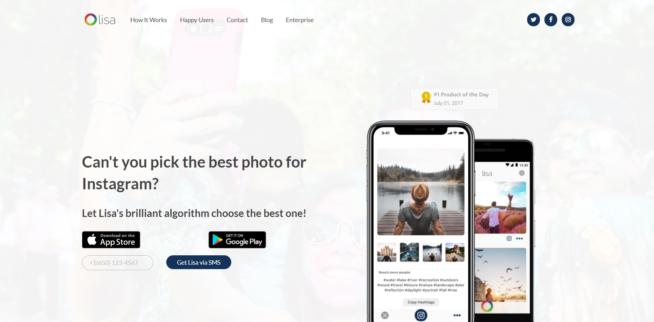 Ask Lisa is another robust entry on the list. It is a helpful and very effective free hashtag generator that can also help you decide on which photo to use with which tags. It is a really convenient tool that will boost your online presence.
Ask Lisa even has AI photo recognition to make it even more powerful and helpful. When it comes to finding the right hashtags to use for the right photos, you can't possibly go wrong with using Ask Lisa.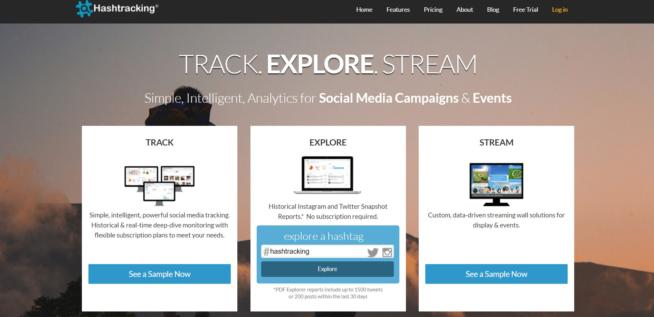 Hashtracking comes with two versions, there's the free version and a premium paid one. Both versions are really great, but if you want more premium features, you should opt for the paid version.
Hashtracking allows you to find historical information about hashtag usage so you can also see if those hashtags have worked for the people who used them.
Using Hashtracking is pretty simple. You just need to fill in your Twitter or Instagram information, and you'll be shown relevant data which will help you optimize your hashtag strategy.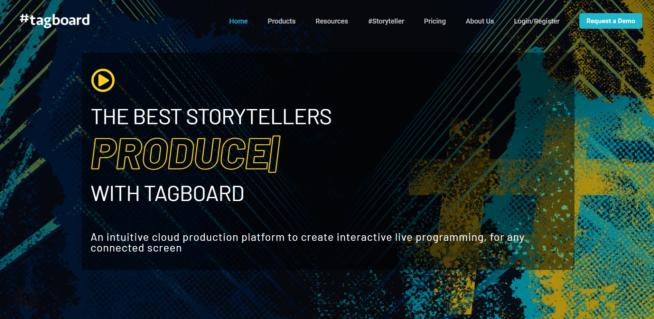 You can think of Tagboard for iOS as a Pinterest version of your Instagram posts. This means that you can search by tags and get all the posts that have said tags. This allows you to better see how your post is being represented online.
Additionally, Tagboard allows you to filter searches by different categories such as media or keywords.
2. Hashtag FAQ
Hashtags are vital to growing your social media accounts. They're the main way to get your posts to reach wider audiences. You can think of hashtags as labels that help users sort through content. Whether you're on Instagram, Twitter, TikTok, or Snapchat, hashtags are always the primary way of widening the reach of your posts.
Hashtags also make it very convenient for users as they allow them to discover all kinds of content and keep being engaged with the platform. If they wanted to see posts regarding a specific topic, they could search by hashtags in order to find exactly what they need. This is why using hashtags is so important in growing one's presence on any social media platform.
2.2 How Can I Create a Catchy Hashtag?
Creating custom hashtags for your brand can be a great way to drive up engagement with your posts. They're usually short and catchy. However, you need to be careful when coming up with a custom hashtag.
Make sure that it's short, unique, catchy, and doesn't have any weird hidden meanings that could leave room for ridicule which would most likely hurt your brand instead of helping it. Finally, make sure that your hashtag aligns with your company and is relevant to your overall marketing strategy.
2.3 Why Should I Use a Paid Hashtag App Instead of a Free One?
Since this list contains a lot of paid hashtag apps alongside free ones, it's completely understandable to question the difference between paid and free hashtag apps. However, you'll find that both types of apps are great, but each one has its caveats.
Naturally, the main caveat of paid apps is the entry fee. However, they usually offer more features than their free alternatives. Additionally, they almost always have better support.
While a lot of free apps are very solid and usable, they usually lack when it comes to features. Some of those apps would also contain a lot of annoying ads that would degrade from the overall experience.
All in all, the choice between paid and free apps will depend on how many features you need and your budget.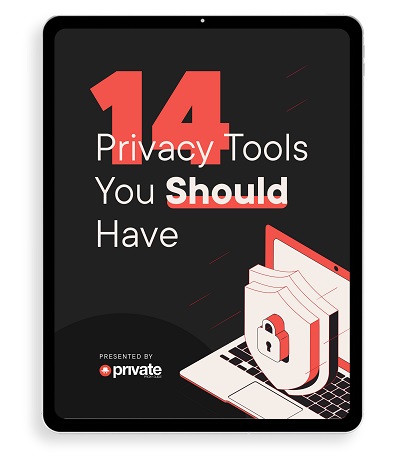 Learn how to stay safe online in this free 34-page eBook.