When you hear about benchmarks, you often think about gaming-related YouTube channels and their GPU and CPU comparisons. However, the best PC benchmark software has multiple functionalities and can help you a lot in choosing the right components for the next upgrade.
You can use it to compare your current components to the ones you're planning to buy. Also, by benchmarking your computer frequently, you can see if all the components are working right, ensuring that everything is in order.
Simply put, the best PC benchmark software is here to test your computer's overall performance, temperatures, and in some cases, even overclock your GPU or CPU. Best of all is that benchmark software takes up very little space on your drive, so you can install it easily.
Admittedly, tons of benchmark software roam the internet and most of them are satisfactory. However, to make sure we give you the creme de la creme of the benchmarking apps, we tested all of them and came up with the picks that you're going to see below:
1. Best PC Benchmark Software in October 2023
Just to make it clear, in most cases, PC benchmark software is free, but some programs with advanced features will cost you a bit of money. To make sure we cover all your needs, we included both paid and free solutions if you're more serious about benchmarking your machine.
With that said, I think it's time we divulge our list, so let's do that: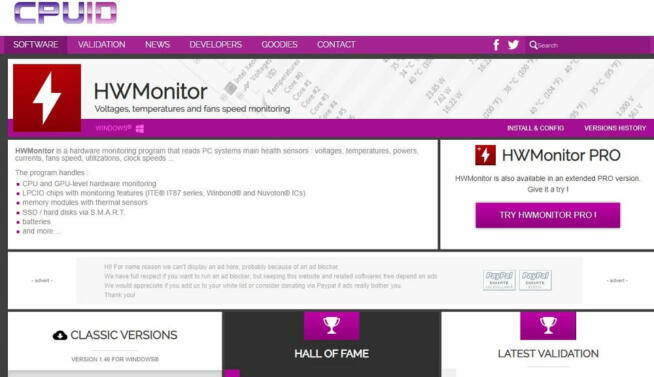 HWMonitor has been around for a long time and I vividly remember using it to test my computer's temperatures and clocks. This time around, HWMonitor introduced some crucial changes that make it more useful, feature-rich, and easy to install and set up.
The interface of HWMonitor is indeed intuitive and you'll have no issues seeing the information about your PC. This tool is especially popular with gamers who want to check their GPU or CPU clocks or get information about the temperature of particular components or the entire system.
What's more, HWMonitor has real-time updates, so at any second, you'll know exactly what your computer is doing. For example, you can perform a stress test and you'll see the temperatures and clocks increasing as the test goes on, helping you determine the potential issues.
The greatest thing about HWMonitor is that it's completely free, yet, the free version will satisfy at least 90% of the users. The paid version called HWMonitor Pro features a different interface for more advanced settings and the ability to monitor your devices remotely, which I found very useful.
Not to mention that it costs about $20 if you want a Standard license, where you also get 10 remote connections and one year of unlimited updates that will slowly but surely improve the experience. Another alternative is its Extended license which doubles everything.
Here, you'll get 20 connections and TWO years of unlimited updates, so go ahead and take your pick – you'll be more than satisfied either way.
Pros
Very intuitive application
It can display GPU and CPU clock and temperatures
A stress test is available
Its free version is great for the majority of users
The paid version of HWMonitor is surprisingly good
Great for gamers
Cons
Remote device monitoring is available only in the premium version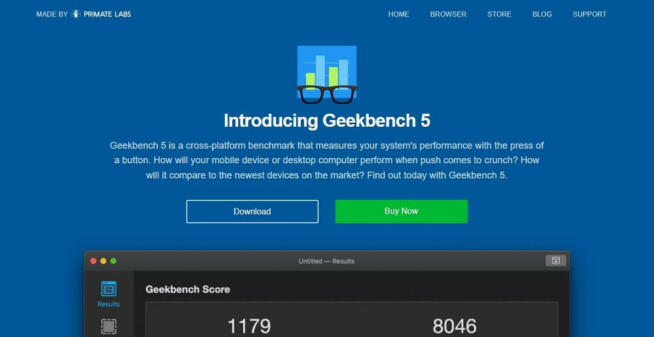 Geekbench is one of my favorite benchmark tools that doesn't work only on Windows but also on Linux, macOS, iOS, and Android. This immediately allows you to test both your desktop and mobile performance and compare the results to other people.
Compared to HWMonitor, Geekbench is a bit more advanced – after all, it's a benchmarking tool for geeks! All jokes aside, it can perform a myriad of tests and display the results in real-time, much like HWMonitor. However, HWMonitor is more of a monitoring solution.
Here, you can perform custom benchmarks and get the results that you can save to your computer for further comparison. Geekbench can take advantage of APIs like Vulkan, Metal, CUDA, and OpenCL, but also utilize machine learning and virtual reality to put your PC/phone through its paces.
Speaking of which, the highlight of this tool is the ability to perform cross-platform benchmarks, which I always found interesting. As such, you can compare your Samsung phone to your iPhone or check how well your Windows PC stacks against your Mac – the possibilities are endless.
The downside? Well, it's paid software, so to use it, you'll first need to shell out at least $9.99, although it's a one-time payment. This price applies to a single license for any of the platforms. But you can also get a license for macOS, Windows, and Linux combined at $14.99.
Or if you have a bit of money to spend, you can try its professional license for the aforementioned platforms at $99.99. At least mobile apps are free so yeah… you can test it out on your iOS or Android phone free of charge.
Pros
It supports Windows, Linux, macOS, iOS, and Android
Real-time test results
Uses CUDA, OpenCL, Vulkan, and other APIs
The ability to compare different platforms
Virtual reality and machine learning benchmarks
Cons
It's a paid software
Expensive professional license at $99.99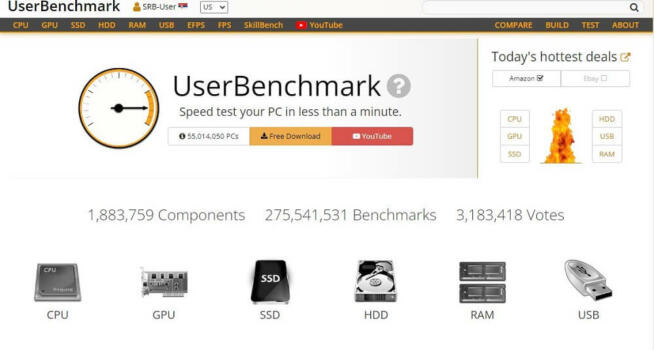 One thing I like about this best PC benchmark software is how simple it is to use. First of all, it's a web-based platform that doesn't require you to install the app, hence, it won't take up any of your precious hard drive space. Second, it's completely free to use – no premium version here.
So how does it work? Well, it's a solution for benchmarking not only your CPU and GPU but also your RAM, HDD, SSD, and other components of your computer. The site has a huge database of results and the people behind it reportedly tested more than 1,800,000 components.
Once you engage in a benchmark, UserBenchmark will show you the results along with the overall score, after which, it'll suggest potential upgrades to make your computer better. You can even see user ratings, price, and average benchmarks for each component, which is especially useful for upgrading.
UserBenchmark allows for some gaming benchmarks, too. You can choose the game you want from the site and check out how many FPS you're going to get with particular GPUs and CPUs, and on which resolution. When it comes to versatility, UserBenchmark is pretty much the winner here.
However, be aware that this site's reputation isn't at the highest level. Some controversies are surrounding UserBenchmark, as some people reported they're rigging the test results to favor particular companies who most likely pay for favorable results.
To be honest, we're not sure if this is entirely true because these are allegations. And while not as accurate as Geekbench or HWMonitor, UserBenchmark is still decent enough if you want to get a rough representation of your system behavior.
Pros
It's web-based and requires no installation
The ability to benchmark your GPU, CPU, and SSD
Gaming and FPS benchmarks are included
Comprehensive information about each PC component
It's free to use, with no premium version
Cons
Not the best reputation
The accuracy of information is questionable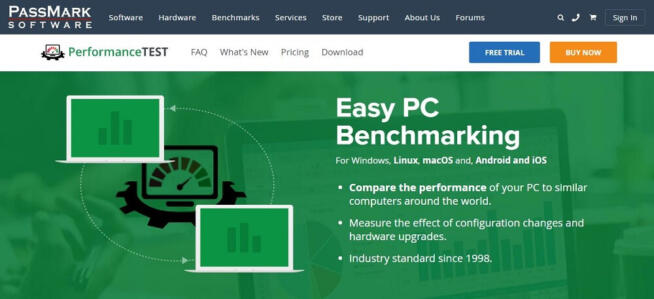 Another multi-platform benchmark software is PassMark Performance Test, which I'll call just PassMark. PassMark is a complete benchmarking tool for Windows, macOS, and Linux computers but also for Android and iOS smartphones, much like Geekbench.
It is characterized by a wide variety of features and 32 different benchmarks to test out your entire device. Aside from GPU and CPU benchmarks, you can benchmark your HDD, SSD, RAM, temperatures, clocks, and even the 2D and 3D capabilities of your graphics card.
What I like is its easy-to-use interface that, while not overly complex, gives you all the necessary tools. For example, I like its 3D model of the motherboard where you can click on each component and get information about it or even perform a benchmark.
If you want, you can take advantage of PassMark's database of benchmarked computers. This way, you can perform a benchmark and immediately compare it with other people's machines to see where you stand. Beware that benchmarks can be done only on desktop platforms, though.
What about the price? Well, it's free, of course, but if you want more features, better technical support, and software upgrades for 12 months, you can pay $29 and get all of that. This is the price for a single device, although you can purchase more licenses or even get a site license for $1,740.
Pros
It includes 32 different benchmarks
PassMark tests the 2D and 3D capabilities of your GPU
Beautiful, graphics-based app design
Comparison with other people's computers
Real-time temperature benchmarks
Cons
Benchmarks are available only on desktop platforms
Expensive site license at $1,740

Novabench follows a more simplistic route as a free benchmark software for Windows. Its free plan offers several types of benchmarks, such as those related to your CPU, GPU, and RAM. It's fairly lightweight as well, so you won't have to worry about it even if you have a small hard disk.
I found Novabench extremely easy to use, as it takes a single click of a mouse to initiate the desired benchmarks. What's more, you can perform multiple benchmarks automatically to test out the entire system and see how well it performs.
One thing I like about it is how smooth and fast it is. GPU and CPU benchmarks are fairly quick and within a few seconds, you'll get information about temperatures, clocks, and bandwidth. All benchmarks can be saved as well, and you can compare your results to other people who use Novabench.
That's all there is to its free version – it's not the most feature-rich. The Pro version, on the other hand, starts at $19 (one-time purchase) and houses much better features that make this a completely different program.
For instance, you get Novabench Portable which doesn't require you to install the program. You then get battery tracking, scheduled tests, battery wear history, and a command-line interface, which allows you to script your tests and make them exactly how you want.
If you need it for business use, it'll cost you $49 per seat, which isn't too expensive for small businesses and organizations.
Pros
RAM, CPU, and GPU benchmarks
Very fast and smooth
You can save your benchmarks and compare them to other people
The Pro version is relatively affordable
Cons
A very limited free version
The portable version is locked behind the paywall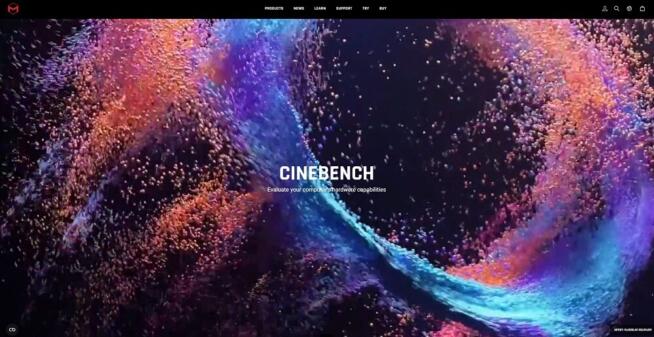 Cinebench won't reinvent the wheel compared to some other choices on this list. It's not the most feature-rich and it won't provide you with tons of advanced functionalities that will blow you away. However, Cinebench has a special place in my heart due to the many benchmarks I've done with it.
This application is focused on highly-detailed GPU and CPU benchmarks that will push your computer to its absolute limits. Cinebench uses fairly simple tests where it uses your CPU or GPU to engage in 4D rendering, rating your OpenGL performance in the process.
The truth be told, Cinebench is more suited for content creators rather than gamers. It's a great program that will let you see how capable your rig is in terms of rendering by giving you comprehensive reports and analyses based on the real-use situation.
You can then see the overall score, which is immediately stacked against other CPUs. This allows you to see better choices that you can go for if you wish to upgrade your current setup. Having in mind that it stresses the hell out of your PC, you'll be able to see what is the best performance you can get out of it.
However, beware that Cinebench is focused primarily on your CPU and its rendering capabilities, so don't expect any FPS tests or gaming-related benchmarks. If you need something like that, it's better to try HWMonitor or UserBenchmark instead.
At least, Cinebench is 100% free and has no premium plan, so you get everything it offers for $0.
Pros
In-depth CPU rendering-based benchmarks
Great for content creators
The achieved score is compared to other CPUs
It's free to use and offers no premium plan
Cons
Limited benchmarking capabilities
No gaming-related benchmarks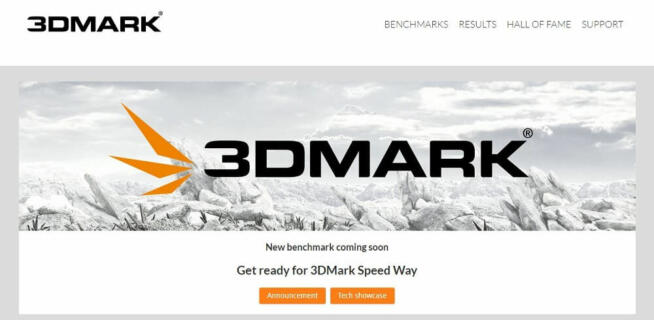 If you're an avid gamer and you're looking to get the most out of your PC, check out 3DMark. 3DMark is famous for its Fire Strike, Port Royal, and Time Spy benchmarks that push your GPU to its limits – and sometimes beyond, like good old Crysis from 2007.
Needless to say, it has everything you need from gaming-oriented benchmark software. For one, it lets you compare the overall score to other users with the same or different components. This way, you'll see if your computer needs an upgrade to make your gaming experience better.
Another thing I like is the stress test that turns out to be very useful for those who overclock their components. This will give you insight into how stable your GPU, RAM, or CPU is, allowing you to get the most out of your overclocking endeavors.
3DMark also gives you approximate FPS for popular games based on your configuration, which will be useful if you're in doubt about whether or not to make an upgrade. For me, 3DMark is one of the most interesting benchmarking tools for gaming.
Its tests are game-like and you can see a fully-rendered 3D world while the test transpires. Not to mention that it offers even a VR benchmark that you can enjoy fully with your VR headset. Of course, it's not free, as you can expect, and it has several variants with different prices.
The two versions – 3DMark and PCMark 10 will cost you $29.99, while the VRMark will cost you $19.99. It's a bit expensive if you ask me, but the company knows to discount its price from time to time, which is exactly when you should get it.
Pros
Fire Strike, Port Royal, and Time Spy benchmarks
Well-done stress tests
Overclocking benchmarks
Cons
Expensive price
The free demo on Steam is limited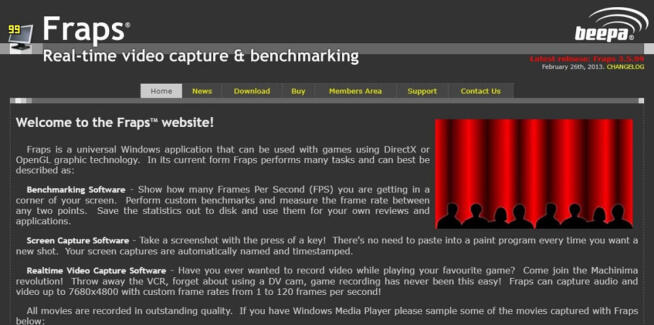 Fraps is the last best PC benchmark software on the list. This isn't only a benchmarking tool but an app that's often used to record gameplay and measure FPS. It was very popular a decade ago, when YouTubers relied on it for benchmarking and gameplay-recording purposes.
Indeed, Fraps is a very small application with a minimalistic interface that provides basic benchmarking needs. When benchmarking, you can choose from OpenGL or DirectX, as well as customize the benchmarks the get the desired results.
In addition, you can measure the FPS performance in applications and games, and save the reports in the form of text files. Thus, when and if you upgrade your GPU or CPU, you can perform new tests and compare the results with the old rig.
Fraps can even record audio in addition to video clips. This way, you can record the gameplay or anything else while speaking at the same time, which is great for YouTube videos or simply leaving voice notes for yourself.
Besides, Fraps is also great just for showing you the FPS performance without doing anything. Once you boot it up, it'll give you a yellow number that indicates the FPS without taxing your resources. All in all, Fraps is a simple benchmarking tool with very limited use compared to 3DMark or HWMonitor.
And if you're going to use it for screen recording, make sure you're aware of its tendency to reduce your FPS in games depending on the system. Other than that, it's free, with the premium plan offering a few more features at $37, which I think is expensive for this kind of program.
Pros
Great for monitoring in-game FPS
It can record video and audio
Benchmarks can be saved as a text file
Cons
Performance-taxing screen capture for gaming
Basic benchmarking features
Simple, but outdated interface
2. FAQ
2.1 Can the best PC benchmarking tools help me fix my PC?
Yes, they can. These tools will display crucial information about your computer that can help you detect and identify potential issues. For example, if you see that your GPU or CPU temperature is higher than usual, you can check out what's causing it and fix the problem on time.
The same applies to problems with lower clocks, higher power consumption, or anything else that benchmark tools can detect. As such, they're very useful in fixing your PC before a bigger problem appears.
2.2 What is the best benchmarking software for gamers?
If you're a gamer, I recommend 3DMark if you don't mind paying a hefty one-time price. However, choices like UserBenchmark and Fraps are also great and they're completely free.
2.3 Are stress tests dangerous to my PC?
Yes and no. If you have faulty components, especially PSU, GPU, and CPU, a stress test will help you find that out. Overloading your components to their limits is excellent for checking out their state and if they're working properly.
A non-faulty GPU or CPU should be able to go through all the stress tests – even the harshest ones – without any issues. However, if you have faulty components, a stress test might lead to problems like screen artifacts or even a complete shutdown.
Don't worry about this. The stress test showed you that your GPU or CPU (or anything else) is faulty and needs to be changed.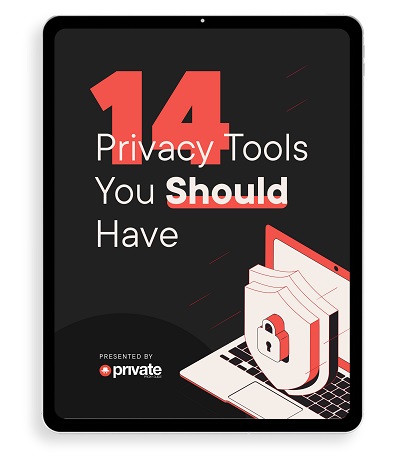 Learn how to stay safe online in this free 34-page eBook.