WireGuard is a free communication protocol and open-source software for implementing encrypted virtual private networks (VPNs). It was created with the objectives of easy usage, fast performance, and a small attack surface in mind. It seeks to outperform IPsec and OpenVPN, two popular tunneling protocols, in terms of performance and power. The WireGuard protocol uses UDP to transport data.
It has several advantages, one of which is its ease of use. While OpenVPN and IKEv2 need hundreds of thousands of lines of code, WireGuard is about 5,000 lines, with fewer defects and security flaws, offering higher CPUs speed and shorter connection time. It is well-suited for routers and mobile devices that don't have the CPU capacity of a PC.
WireGuard protocol eliminates cryptographic agility (the concept of allowing users to choose between multiple encryptions, key exchange, and hashing methods), which has led to complex deployments with previous solutions. Instead, the protocol employs a set of current, well-tested, and peer-reviewed cryptographic primitives, resulting in secure default cryptographic choices that users cannot alter or misconfigure. If any severe flaws in the crypto primitives are uncovered, a new version of the protocol is released, and there is a way for peers to negotiate protocol versions.
Clients for Android, iOS, macOS, Linux, and Windows are already available. Cloudflare's VPN service, Warp, uses the WireGuard protocol, and numerous commercial VPN providers, such as TorGuard, IVPN, and Mullvad, let users utilize it.
WireGuard is faster because it is built directly into the Linux kernel, the essential element of an operating system that communicates with the hardware. Instead of transferring data back and forth between the kernel and elevated software, WireGuard software will encrypt and decrypt data received or sent by the network card.
This VPN wraps IP packets securely sent over UDP. You create a WireGuard interface, configure it using your private key and the public keys of your peers, and then send packets across it. WireGuard is not responsible for key distribution or pushed configurations; these are concerns better left to other layers, lest we wind up with the bloat of IKE or OpenVPN. On the other hand, it more closely resembles the SSH and Mosh models: both parties have each other's public keys, and then they may simply start exchanging packets across the interface.
It works by creating a network interface (or several network interfaces) called wg0, similar to eth0 or wlan0 (or wg1, wg2, wg3, etc.). That network interface can then be configured regularly with ifconfig(8) or ip-address(8), with routes added and removed using route(8) or IP-route(8), and so on, using standard networking utilities. The wg(8) utility is used to configure the specific WireGuard components of the interface. This interface performs the function of a tunnel interface.
The client configuration includes an initial endpoint for its single peer (the server), so it knows where to send encrypted data before it receives it. There are no initial peer endpoints in the server configuration (the clients). This is because the server determines the endpoint of its peers by looking at the source of properly authenticated traffic. If the server changes its endpoint and delivers data to the clients, they will automatically detect the new server endpoint and update their configuration. Both the client and the server send encrypted data to the most recent IP endpoint, which they have authenticated. As a result, both ends have complete IP roaming.
WireGuard uses the network namespace in which the WireGuard interface was built to send and receive encrypted packets. This means you may create the WireGuard interface in your main network namespace, which has Internet access, and then relocate it to a Docker container's network namespace as the container's only interface. This ensures that the only way for the container to connect to the network is over a secure encrypted WireGuard tunnel.
1. Best WireGuard VPN 2022
Here are the best VPN services that use WireGuard for safe and secure browsing.
1.1 NordVPN – Best Overall WireGuard VPN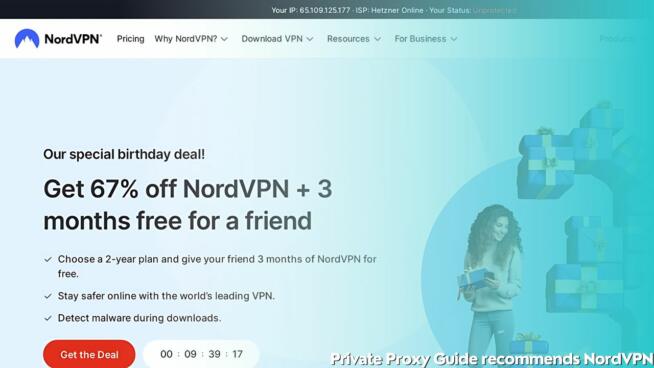 NordVPN employs NordLynx, a modified version of WireGuard. Although WireGuard VPN is secure, the way it distributes IP addresses to users requires NordVPN to maintain some identifying data on its servers by default. NordLynx uses the so-called "double NAT" mechanism to get around this issue.
NordVPN WireGuard Windows or other versions may unblock a wide range of regionally-blocked content, including Netflix, BBC iPlayer, Amazon Prime Video, and Hulu, in addition to ensuring excellent speeds and a no-logs policy. Strong encryption, leakage prevention, and a customizable emergency switch provide security. It has servers in 60 countries and offers customer service 24 hours a day, seven days a week.
Pros
Uses WireGuard VPN technology
Split-tunneling, Multihop, and Tor connections
Many server locations
Strong customer privacy
Easy to use
Cons
Expensive
Occasionally cramped interface
1.2 IVPN – WireGuard VPN With Strong Transparency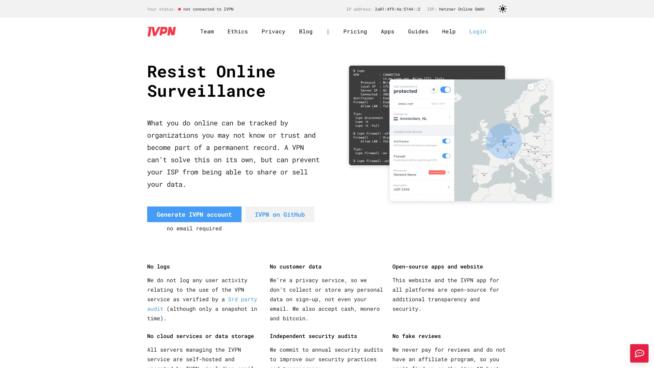 IVPN is a reputable VPN service that offers extensive privacy protection via a firewall and private DNS servers. Imitating dynamic assignment assigns you an IP address and your WireGuard key at random. This ensures that you are not given the same IP address every time you connect. When you log out, your WireGuard key and all of your information are erased.
If you are inactive for more than 180 seconds, the IVPN software disconnects you and deletes your data. WireGuard allows you to disconnect and reconnect almost instantly. IVPN also includes an excellent anti-tracker that prevents web trackers and advertisements from collecting your information.
Pros
Affordable pricing and flexible
Multi-hop system
Privacy baked into its account system
Strong transparency
Cons
Fewer server locations
Multi-hop and Account ID can be confusing for some users.
1.3 Mullvad VPN – WireGuard VPN Without Account Information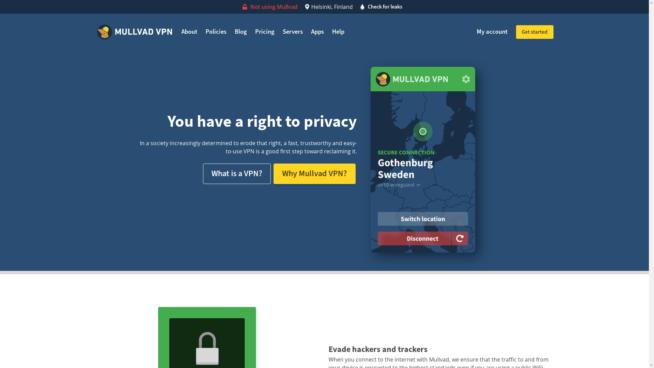 If you want to stay safe from trackers and hackers, Mullvad is the finest VPN with WireGuard technology. Even if you're utilizing a public Wi-Fi network in a coffee shop or hotel, your computer's inbound and outbound traffic is consistently secured.
Mullvad is a strong supporter of WireGuard. The Mullvad Android app already utilizes this protocol by default. It's simple to set up whether you're using Windows, macOS, iOS, or Linux. All you have to do is pick "WireGuard" from the tunnel protocol settings.
On all Mullvad WireGuard VPN servers, P2P traffic is supported. It also has a robust no-log policy, does not ask for personal information, and promotes anonymous cryptocurrency transactions. As a result of this feature, it is one of the best VPNs for dark mode.
Pros
No email or account information needed
Affordable
Transparent
Offer advanced features such as multi-hop connections.
Cons
Desktop interface
Limited servers across countries
1.4 Surfshark VPN – Best Budget WireGuard VPN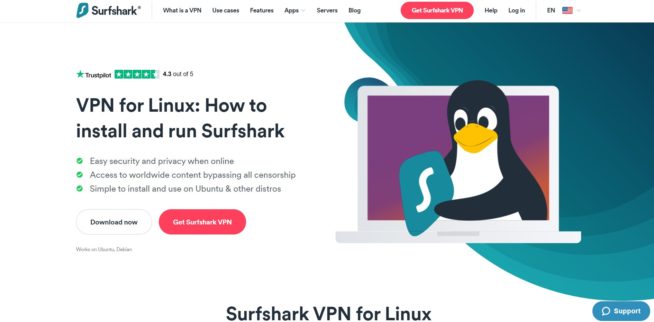 Surfshark is perhaps one of the many costly VPN services available. Surfshark has done a lot to justify its high pricing in a crowded market by offering innovative features, well-designed applications, and a strong focus on client privacy. Surfshark is also unique in that it allows you to connect to an infinite number of devices simultaneously. It is thus an excellent offer for larger families or houses with many gadgets.
Pros
No limits on the number of connections that can be made
Multihop and split tunneling tools are hardly seen.
The app that is well-designed
Static Servers are offered as part of the subscription.
Cons
The long-term subscription prices might be confusing.
Mediocre speed test results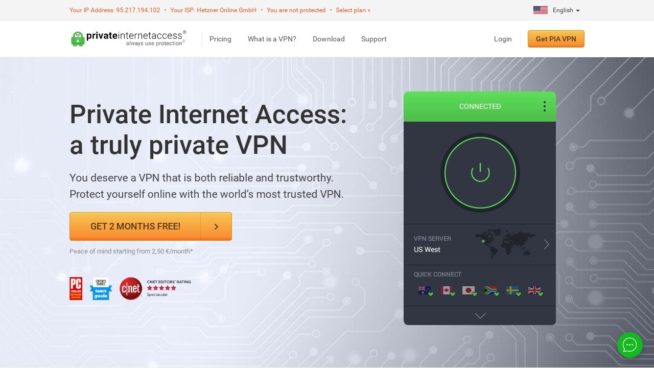 Private Internet Access provides the world's largest network capacity, allowing you the fastest speeds and most secure encryption. PIA WireGuard VPN offers secure, leak-free software as well as fast performance.
It includes client apps for Android, iPhone, Linux, macOS, and Windows. The firm also sells pre-configured routers to work with Private Internet Access, allowing you to expand VPN coverage to all of your network's devices.
You can quickly and simply bypass any geo-restrictions and protocol filters by using the WireGuard VPN server. Whether you're browsing the web or viewing a video stream, Private Internet Access provides lightning-fast service with no lags. Its subscription allows you to connect as many as ten devices simultaneously, which is more than double the market average.
Pros
Well designed app
Excellent speed scores
Ten connections simultaneous
Many server locations
Advanced network settings
Cons
Private Internet Access Review
2. WireGuard VPN FAQ
2.1 Which transport protocol and port does WireGuard employ?
WireGuard encrypts and wraps all data using UDP on port 51820 by default. There is a built-in access rule on this port that allows WireGuard traffic.
2.2 Which OS is supported by WireGuard?
WireGuard support Windows, Linux, iOS, macOS, and Android
2,3 How adaptable is WireGuard?
WireGuard is designed to roam. The connection will remain active even if your device switches networks, from Wi-Fi to mobile/cellular. That is because the server maintains the connection alive as long as the client provides appropriately authorized data to our WireGuard VPN server.
2.4 How many devices can be connected using WireGuard?
You can connect around two to seven devices on a pro plan.
2.5 Can multi-hop be used with WireGuard?
Multihop can be utilized for various reasons, such as increasing privacy or reducing latency/performance owing to poor ISP peering. WireGuard tunnels connect each WireGuard server to every other WireGuard server. You can multihop from one server to another in this way.
VPN Service


www.nordvpn.com
NordVPN
Review
Price: $11.95 $3.71/month
Servers: 5500+ in 59 countries
Simultaneous connections: 6
Jurisdiction: Panama
Payment: PayPal, AmazonPay, Crypto, Google Pay, Klarna
Torrenting: OK
Unblocks US Netflix: Yes
Dedicated IP: $70/yr
TrustPilot Score: 4,7/5
Money-back: 30 days
Extra: Double VPN, Obfuscated servers
Visit NordVPN »


www.expressvpn.com
ExpressVPN
Review
Price: $12.95 $8.32/month
Servers: 3300+ in 94 countries
Simultaneous connections: 5
Jurisdiction: British Virgin Islands
Payment: PayPal, Crypto, AliPay, Klarna,
Torrenting: OK
Unblocks US Netflix: Yes
Dedicated IP: Not provided
TrustPilot Score: 4,7/5
Money-back: 30 days
Visit ExpressVPN »


www.cyberghostvpn.com
CyberGhost
Review
Price: $11.99 $2.25/month
Servers: 6600+ in 89 coutrines
Simultaneous connections: 7
Jurisdiction: Romania
Payment: PayPal, Crypto
Torrenting: OK
Unblocks US Netflix: Yes
Dedicated IP: $51/yr
TrustPilot Score: 4,8/5
Money-back: 45 days
Visit CyberGhost »


www.surfshark.com
Surfshark
Price: $11.95 $2.49/month
Servers: 3200+ in 65 coutrines
Simultaneous connections: Unlimited
Jurisdiction: British Virgin Islands
Payment: PayPal, Crypto, Google Pay, Amazon Pay
Torrenting: OK
Unblocks US Netflix: Yes
Dedicated IP: Not provided
TrustPilot Score: 4,3/5
Money-back: 30 days
Visit Surfshark »


www.purevpn.com
PureVPN
Review
Price: $9.60 $3.33/month
Servers: 6500+ in 140 coutrines
Simultaneous connections: 10
Jurisdiction: Hong Kong
Payment: PayPal, Credit Cards
Torrenting: OK
Unblocks US Netflix: Yes
Dedicated IP: $35.88/yr
TrustPilot Score: 4,7/5
Money-back: 31 days
Visit PureVPN »