NordVPN and IPVanish are two VPN services considered to be powerful, affordable, and secure. Which one of them is better?
In this NordVPN vs IPVanish comparison, we will compare different aspects of both providers to help you make the right decision.
1. Overview
Both VPN providers offer a great server infrastructure, attractive applications for most operating systems and devices, high connection speed and unlimited bandwidth, and the ability to use multiple devices.
They also support all modern security and encryption protocols, do not store any logs, and provide around-the-day customer support. We cannot say they differ much in many aspects.
2. Comparison table
NordVPN

Jurisdiction: Panama.
Simultaneous connections: 6.
Supported protocols: OpenVPN, PPTP, L2TP, iKEv2.
Encryption: AES-256.
Number of servers: 5000+ servers in 62 countries.
No logging.
Platforms: Windows, Mac OS X, iOS, Android, Linux, Android TV, Chrome, Firefox, and routers.
Pricing: $2.99–$11.95 per month.
Ways of payment: credit cards, PayPal, cryptocurrencies (Bitcoin, Ethereum, and Ripple), and a lot of other payment operators.
Moneyback guarantee: 30 days.
Customer support: email, live chat, knowledgebase, a web form.

IPVanish

Jurisdiction: USA.
Simultaneous connections: 10.
Supported protocols: IKEv2, OpenVPN, L2TP/IPsec
Encryption: AES-256.
Number of servers: 1,300+ servers in 75+ locations.
No logging.
Price: $6.49-$10.00 per month.
Platforms: Windows, Mac OS X, iOS, Android, Windows Phone, Linux, Android TV, and routers.
Ways of payment: credit cards and PayPal.
Money-back guarantee: 7 days.
Customer support: email, live chat, knowledgebase, a web form.
3. Privacy policy
Both companies offer a zero log policy. However, the devil is always in the details. Let's take a closer look at them.
NordVPN
The company is under the jurisdiction of Panama, a country well known for its legislation that strictly protects the personal information of users. Here, the Internet is not censored at all and the government does not supervise it.
So, you can be absolutely sure that your personal data will not be given to any third parties. The legislation of Panama does not force any companies to provide sensitive data at the government's request.
This allows NordVPN to provide the zero-logs policy without the risk to be compromised. It's a great solution for privacy lovers.
IPVanish
At the same time, IPVanish is under the jurisdiction of the USA and this is not very good. Yes, they promise not to track your activity, but they work under the American legislation so they must provide information upon request.
However, with the zero-logs policy, they do not store any personal data and activity so they will have nothing to share. Being an American company, they still provide a high level of privacy protection.
NordVPN vs IPVanish – Winner: NordVPN. Despite the fact that IPVanish does their best to protect your privacy, they are under the USA jurisdiction: in some cases, they can be forced to obey the system. We cannot say this will never happen. As for NordVPN, while they are under Panama jurisdiction, you have nothing to worry about.
Score: 1:0.
4. Pricing and payment
| VPN Service | NordVPN | IPVanish |
| --- | --- | --- |
| Pricing | $2.99/mo — 3-year plan $3.99/mo — 2-year plan $6.99/mo — 1-year plan $11.95/mo — 1-month plan | $6.49/mo – 1-year plan $8.99/mo – 3-month plan $10.00/mo – 1-month plan |
| Refund | 30 days | 7 days |
| Included Devices | 6 | 10 |
| Bandwidth | Unlimited | Unlimited |
| Supported Payment Methods | bank cards, PayPal, cryptocurrencies (Bitcoin, Ethereum, and Ripple), the most popular local payment systems | bank cards and PayPal |
Comparing the plans, NordVPN is much more flexible and affordable. It has good offers, more plans, especially long-term, and accepts a lot more payment methods.
If we look at the 1-month or 1-year plan, IPVanish is a bit cheaper: $10 and $6.49 against $11.95 and $6.99 respectively. However, NordVPN offers long-term plans – you can buy a subscription for 2 or 3 years which will end up costing you $3.99 and $2.99 per month, respectively.
IPVanish's 1-year plan with $6.49 is the cheapest. So, if you are ready to work with the same provider for several years, NordVPN is one of the most attractive solutions on the market.
At the same time, IPVanish offers to use up to 10 devices simultaneously under one subscription, against 6 with NordVPN. It's one of the best offers on the market: most competitors provide not more than 6.
This is a great solution for those who need to connect a lot of devices to a VPN at the same time and are not ready to overpay for additional ones.
NordVPN is also the winner when in the number of accepted payment methods. It accepts bank cards, PayPal, cryptocurrencies (Bitcoin, Ethereum, and Ripple), as well as other popular local payment systems.
What about IPVanish? It works only with bank cards and PayPal so it lacks payment flexibility.
NordVPN vs IPVanish – Winner: NordVPN is a clear winner – more plans, lower prices, better refund period, and much more accepted payment methods.
Score: 2:0.
5. Apps
Both NordVPN and IPVanish support most existing platforms and devices. They both provide standalone applications for Windows, macOS, iOS, Android, and Android TV.
For other platforms, including routers, they have clear tutorials on how to configure the connection manually. Additionally, NordVPN has a Linux app, while with IPVanish you will have to configure it manually.
They both provide browser extensions to work just in the browser, without using the app. The applications are easy to use and allow you to connect in a few clicks. They also provide access to basic settings.
NordVPN vs IPVanish – Winner: tie. There is no clear winner – both services provide applications for the most popular platforms and clear instructions on how to set up the connection manually on other devices. They are very easy to use and have an attractive interface.
Score: 3:1.
6. Features
NordVPN
The service, among basic VPN features, provides some specific ones:
Cybersec. This option helps to protect the system by blocking any malicious resources and ads. It will block dangerous websites, protect you from botnet control, and allow you to skip ads on any website. The application will analyze the connection and block any suspicious activity. This feature provides much better security and protection but keeps in mind that it is disabled by default.
Double VPN. For better security, some servers support a double connection. First, you connect to one server and then to another one. This expands the ability to bypass any local restrictions.
Kill Switch. With this option, the app will be able to block the Internet connection when the connection to NordVPN drops. This feature lets you avoid using an unprotected connection.
Onion over VPN. To hide from your Internet service provider by using the Tor network, some servers allow connecting to it via the VPN. You will never be tracked by your provider and government – you will remain absolutely anonymous.
Obfuscated servers. Some servers allow bypassing even the strongest local censorship using special technology.
Smart Play. This feature allows bypassing the local restrictions to access some streaming services. You will be able to use them without limitations.
IPVanish
Unlike NordVPN, IPVanish does not provide many special features. Yes, it offers great basic protection and allows access to geo-restricted services, bypass censorship, use protected VoIP, and provides the highest security.
It also has a Kill Switch option, which protects you even when the VPN connection drops but that's all. It does not provide all that bunch of additional options like NordVPN does. However, there is one we would like to highlight:
Prevent deep packet inspection. Some Internet service providers use deep packet inspection to scan your traffic and restrict access to some services. In this case, the connection speed will drop when you try to use them. With IPVanish, your connection speed will always be the highest.
NordVPN vs IPVanish – Winner: NordVPN. On top of all the basic features any provider offers, it also provides a lot of specific ones.
Score: 4:1.
7. Servers
NordVPN is a clear winner when it comes to the number of servers. It offers more than 5,000 servers in 62 countries. As for IPVanish, its infrastructure counts more than 1,300 servers in more than 75 locations (as of the end of May 2019, 49 countries).
At the same time, NordVPN allows selecting only the country, without a specific city. Their servers look like UK-1, Germany-528, etc.
In addition, the official website provides detailed information about each server: the supported technologies and protocols, as well as how to configure the connection manually for every device and platform.
IPVanish allows selecting not just a country but also a city. For most users, this is a much better solution. It also has a separate page on the website with the full list of available servers.
NordVPN vs IPVanish – Winner: tie. NordVPN provides more servers while IPVanish allows selecting a specific city.
Score: 5:2.
8. Speed test
The connection speed is one of the most important components of any VPN service. Of course, the secure connection will be a bit slower than the direct connection, but it's important to have comfortable speeds to be able to use any online services.
During the test, we were physically located in Ukraine and had an internet connection of about 70 Mbps. We used 5 locations in different parts of the world to check the connection speed of each VPN provider.
Here are the results:
| NordVPN | Speed | IPVanish | Speed |
| --- | --- | --- | --- |
| UK | 16.57/48.85 Mbps | Germany | 27.84/63.31 Mbps |
| Switzerland | 20.95/58.81 Mbps | Iceland | 56.93/45.26 Mbps |
| USA | 6.33/35.20 Mbps | USA | 31.58/10.66 Mbps |
| Brazil | 5.61/13.84 Mbps | South Africa | 31.76/4.00 Mbps |
| Singapore | 12.31/13.75 Mbps | Japan | 4.47/3.84 Mbps |
Of course, the farther the server is located, the lower speeds you get. Both providers showed good results. Their speeds are pretty good for every task including streaming, gaming, and browsing.
However, IPVanish had significantly better results for every location we checked.
NordVPN vs IPVanish – Winner: IPVanish is a clear winner – it demonstrated much better connection speeds for each location.
Score: 5:3.
9. Security and encryption
Both NordVPN and IPVanish support all modern security standards and AES-256 encryption. However, there are some small differences.
NordVPN
This provider supports just two of the most secure protocols which provide the highest level of protection.
This open-source protocol is supported by many devices. It provides great performance and security and can be used for various purposes. NordVPN uses the AES-256-GCM encryption algorithm with a 2048-bit DH key.
IKEv2/IPSec. A very secure protocol that enhances high speed, security, and stability. It is supported by most devices.
The default protocol used in the app will depend on the operating system. However, you are able to select both on any platform.
IPVanish
This provider supports three main protocols.
The most advanced open-source protocol supported by most devices and platforms.
Powerful versatile protocol with great performance and security.
L2TP/IPsec. Very powerful and secure protocol supported by desktops and mobile devices. It is less productive than OpenVPN but provides the highest level of protection.
NordVPN vs IPVanish – Winner: tie. Both providers support all modern and most reliable encryption and security protocols.
Score: 6:4.
10. Streaming & P2P
One of the most popular reasons people use a VPN is to unlock access to streaming services and P2P networks. Both services allow accessing geo-restricted online platforms and torrent trackers.
NordVPN even has special features such as Smart Play. It provides access to more than 400 streaming websites all over the globe and uses the special encrypted smart DNS to minimize the risk to track your real DNS and access any service.
When you enter the website, the app will automatically enable the feature no matter what server you are connected to meaning you can enjoy watching without additional configuration.
Unfortunately, this feature works only on the platforms with the standalone application. On smart TVs, routers, and gaming consoles you will have to manually connect to the necessary server.
IPVanish does not provide the option to connect to a necessary server automatically so you will need to manually select a server in a specific country.
Being located in Ukraine, we tried to stream BBC iPlayer, CBC TV, ABC iView, Fox, ZDF, ESPN, Canal+ France, as well as the American version of Netflix. What are the results?
With NordVPN, we could easily access all the services without any problems. Even Netflix worked correctly, however, we had to try several locations to make it work.
As for IPVanish, is did not unlock BBC, CBC, and Netflix. We also used these two VPNs to download Linux Mint distributive via the torrent network. The download speed was really high in both cases.
NordVPN vs IPVanish – Winner: NordVPN. It unlocked all the tested services.
Score: 7:4.
11. Access in censored areas
Some countries block access to VPNs due to some government restrictions. The most well-known example is China with its Great Firewall, and Russia.
By the way, both services ignored the request of the Russian government to locate the servers in Russia and went away from that market. We are not sure whether they will work there.
We asked the customer support of both companies and they could not guarantee that they will work in censored countries. The best way to use them there is to install the app at home or try manual configuration.
NordVPN vs IPVanish – Winner: tie. Neither service guarantees accessibility in censored areas.
Score: 8:5.
12. Support
Both services provide professional support via email, online chat, and web form. They reply within minutes and give full informative answers.
In addition, both services have informative websites with well-structured information grouped by topics.
You will be able to find an answer to any question you may have. However, if you cannot find it, then customer support will help you.
NordVPN vs IPVanish – Winner: tie. Both VPNs provide great support.
Score: 9:6.
13. Final Verdict
Our comparison showed that NordVPN is the winner of this competition. It's better in privacy, pricing, features, and unlocking the geo-restricted services.
At the same time, IPVanish is not bad. Despite the fact that it offers fewer options, it has a much better connection speed which is not less important.
Also, with IPVanish, you can also select the specific city for the server, unlike just the country with NordVPN. Given this, we can also recommend IPVanish.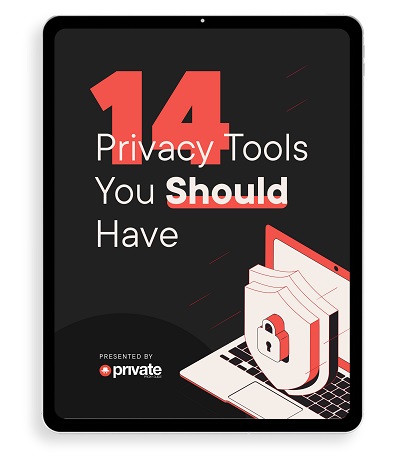 Learn how to stay safe online in this free 34-page eBook.