Before we look at NordVPN vs PureVPN, it's important to note your choice of one VPN over the other often depends on why you need the virtual private network.
Some of the top-rated VPNs are good in some things and not so good in others, for example, not all of the top-rated VPNs offer reliable services when it comes to streaming your favorite shows on Netflix or Hulu. Some services will outperform others.
Having prepared a comprehensive review and a comparison of NordVPN vs. ExpressVPN, it's important to mention that like ExpressVPN, both NordVPN and PureVPN are highly rated VPN services, and your choice of one VPN over the other requires careful analysis of the features of the VPNs.
For this reason, this review will compare these two VPNs by looking at the different features of the VPNs, and how they compare with each other.
So, how do these two services compare? Most Reddit users prefer NordVPN over PureVPN, but we will see if that is true or not.
Verdict
Even though NordVPN and PureVPN have some similarities in features, NordVPN is the clear winner from this review.
It's not only safe and reliable, but NordVPN also gives better access, ease of use, stable connection speeds, and it's available from anywhere. It also works very well with most of the geo-restricted resources.
1. Comparison
PureVPN

Based in Hong Kong
750 servers in 140 countries
No logs
Split tunneling
Kill switch
DNS, WebRTC, and IPv6 Leak Protection
Ad blocking
DDoS Protection
NAT Firewall
Dedicated IP
No throttling
P2P Support
2-Year plan at $2.88 monthly and $10.95 monthly for the monthly plan
7-day money-back guarantee, a maximum of 3GB used and connections not exceeding 100
Canceling a subscription is not straightforward from the members' area
Unsatisfactory customer support services
Android, Windows, iOS, macOS, and Linux, Chrome and Firefox browser extensions

NordVPN

Based in Panama
5249 Servers based in 62 countries
No logs
Automatic kill switch
Split tunneling
Smart play
Special streaming servers
Obfuscated servers
Onion over VPN
CyberSec
Double VPN
2-year plan for $3.29 and $11.49 monthly for the monthly plan.
30-day money-back guarantee
Canceling your subscription is easy and fast
Great customer support
Android, Windows, iOS, macOS, and Linux, Chrome and Firefox browser extensions

 
2. Privacy policies
NordVPN
NordVPN is one of the highest-rated VPNs known for its large number of server locations in and out of the US. NordVPN is based in Panama, a state known for its lack of censorship.
Since Panama is not under any state's supervision, it means that the VPN service providers based there will enhance your privacy online.
Regarding the privacy of your data, no country/ jurisdiction can force NordVPN to give out their user activities; it's safe to say that this VPN is one of the safest places for your data.
Besides the absence of jurisdiction control, NordVPN works to protect the privacy of your data by enforcing several privacy and security measures besides the no-logs policy.
NordVPN provides DNS leak protection, a kill switch that takes effect immediately in the event of network interruption, and onion over VPN which adds an extra layer of protection, especially when browsing the dark web.
It's OpenVPN tunneling protocol is also reliable as it comes with 256-AES-CBC encryption with a 2048-bit Diffie-Hellman key. Compared to RSA, DH is safer because it allows you to enable perfect forward secrecy.
If you're using an iOS device, you will be happy to know that this VPN offers an encrypted connection via the IKEv2/IPsec protocol, as well as its AEC-256-GCM, and the 3072-bit DH Key.
It is, therefore, clear that NordVPN aims to please by employing the highest security standards in the industry.
NordVPN also offers double data protection, a feature that makes for hassle-free torrenting and easy Netflix unblocking.
Note, however, that despite the no logs strict policy, NordVPN will monitor things like the data from your service performance, email address, and payment information.
PureVPN
Even though the offices are headquartered in Hong Kong, a state that's extremely tumultuous for a VPN provider given its relationship and proximity to China, PureVPN is quickly gaining popularity as a reliable VPN.
It's popularity further stems from the fact that this VPN service hosts and manages its own network, as well as DNS hardware. Therefore, you don't have to worry about your security. This VPN is even more secure than most of the average VPN services based far from China.
Some of the security features offered by PureVPN include the use of top-rated security protocols like the ones offered by NordVPN.
These protocols include IPSec, OpenVPN, IKEv2, L2TP, and SSTP among others, This VPN also uses 256-bit encryption installations effective against brute attacks and hacks.
The other security features availed to OpenVPN users include DDoS protection, split tunneling, advanced port forwarding, a kill switch, as well as a NAT firewall.
Looking at the security features offered by the two VPNs, NordVPN wins thanks to its robust functions. It's been noted that PureVPN's kill switch fails in some cases.
Also, PureVPN's leak protection policies and protocols are unreliable. The DNS, IPv6, and IPv4 leak protection policies are not as reliable as advertised.
PureVPN's zero logs policy is also a lie since the company keeps logs of bandwidth and connections.
NordVPN vs PureVPN – Winner: NordVPN
Score: 2:1
3. Performance, servers, and speed
NordVPN carries a reputation of offering its clients the juiciest of meats, as well as the bones thanks to their independence, top performance, and high, stable speed.
Most users of NordVPN praise the company for above average and stable speeds. The high and stable speeds result from NordVPN's servers which are based in over 5200 locations in at least 60 countries.
Unfortunately, the same cannot be said about PureVPN. PureVPN has super slow download speeds, regardless of the server location.
This Hong Kong-based VPN server provider is, however, working on improving its service delivery as seen in the number of servers owned by the service provider.
PureVPN has at least 750 servers in 140 countries, and this means that the VPN service provider will unlock geo-restricted content easily.
Keep in mind that having multiple server locations and the use of content delivery networks increase the efficiency of a VPN by reducing the load times while decreasing the download times.
Which is faster – NordVPN or PureVPN?
Before you settle on a VPN, confirm how fast the connection speed is. Fortunately for you, the two VPNs in this review are pretty fast, and NordVPN is one of the fastest VPNs out there.
We tested the upload and download speeds, and even the ping times from multiple server locations using the VPNs and without the VPNs.
The results show that connections through remote servers are quite slow because of the physical distance.
It's also worth mentioning that when working with a VPN service, the connection speed depends on the time of the connection, the number of connected users, the reliability of the encryption protocols (reliable encryptions result in slower connections), and the server location.
Speed Test
NordVPN
PureVPN
UK
16.57/48.85 Mbps
UK
8.47/ 48.65 Mbps
Zurich
20.95/ 58.81 Mbps
Switzerland
10.48/58.08 Mbps
USA
20.02/22.22 Mbps
USA
7.65/40.96 Mbps
Brazil
5.61/13.84 Mbps
Brazil
7.65/ 7.35 Mbps
Hong Kong
2.58/ 2.85 Mbps
Hong Kong
7.55/ 4.41 Mbps
NordVPN vs PureVPN – Winner: NordVPN
Score: 3:1
4. P2P and Streaming
Both NordVPN and PureVPN allow you to stream and safely download torrent files meaning that you don't have to worry about content restrictions.
Regarding the VPN's ability to unblock Netflix and other video streaming services, NordVPN no longer has the upper hand over PureVPN following PureVPN's introduction and the increase in the number of IP addresses offered per server.
Therefore, regarding the ability to unblock geo-restricted content, the VPNs tie.
Both of these VPNs also offer servers that have been configured specifically to allow for the use of the P2P protocols.
Using NordVPN, you can access video streaming services such as Amazon Prime Video, BBC iPlayer, Zattoo, Slacker, Food Network, Hulu, ABC Go, Telemundo, and many other geo-blocked channels.
This access is made possible by NordVPN's encrypted smart DNS or proxy connections. This proxy connection doesn't need any extra configurations.
It's Smart Play function also redirects requests to the video streaming services on servers located in the country where the streaming service is allowed.
It's also important to mention the fact that the NordVPN website is not only user-friendly but also accessible for censored parts of the world.
On the other hand, PureVPN allows access to most of the video streaming sites, just like NordVPN.
However, the main difference between the two VPNs is that Netflix is blocked on PureVPN and not on NordVPN, and the recommended browser extensions supposed to fix the connection problems do not work.
PureVPN is unavailable/ censored in some countries. However, NordVPN provides clear instructions on how to bypass the restrictions. This could be a hassle for someone who doesn't have the time to go through the instructions.
NordVPN vs PureVPN – Winner: Tie
Score: 4:2
5. Compatible devices
NordVPN is easy to use, and all you need to do is to create an account then download and install the NordVPN application file. You can use this VPN on any device since it comes with apps for iOS, macOS, Windows, and Linux.
It also works on Firefox and Chrome browser extensions, as well as on Synology NAS, Raspberry Pi, and any other NAS device/ router.
NordVPN's client for Windows applications is elegant and easy, and it allows you to choose the servers you wish to connect to by country.
This simplicity of this top-tiered VPN service's configuration makes this service provider your go-to VPN for anonymity and security. It doesn't have complex configurations or settings.
PureVPN allows you to create an account and after downloading the app, you can use the VPN on just about any device or operating system from Mac, Windows, Android, iOS, Android TV, Fire Stick, Kodi, as well as Chrome and Firefox extensions.
PureVPN also supports game consoles like Apple TV, BoxeeBox, and Roku among others. You might also like this VPN because you could use it to safeguard any of your home devices.
To use it, download then install. The installation takes minutes on Windows devices. Go to the Google play store for the Android app. The PureVPN interface is easy to use.
NordVPN vs PureVPN – Winner: NordVPN
Score: 5:2
6. Pricing
If you're new to the VPN world, you should know that the phrase you get what you pay for is depicted very accurately. The only for you to access the best/ safest VPN services is by investing is the best VPN, which is often the most expensive one.
Looking at the pricing of these two VPNs, NordVPN costs more than PureVPN. For the high cost of the VPN, NordVPN gives you access to reliable, high performance, and the safest VPN services.
It is, therefore, clear why NordVPN is a top-tier VPN. PureVPN, on the other hand, comes with cheaper plans. The catch, however, is that you might not access the fastest or the safest services.
Even though PureVPN offers a longer money-back guarantee, the quality of the service offered is rather questionable.
NordVPN
This VPN has a simple registration process broken down into three steps. Choosing a plan – the company offers 1-month, annual, and 2-year plans.
Like most of the service plans you've come across, you will save more money if you opt for a 2-year plan instead of a one-year or a 1-month plan.
While each plan costs $11.95 per month, a 1-year plan goes for $69 while the 2-year plan is $79. Opting for a 2-year plan means that you'll pay an equivalent of $3.29 monthly.
Creating an account – for account creation, you only need to type in your email then set up the password, even if you're setting up a temporary account.
Selecting a payment method – NordVPN offers several payment options including through visa, Mastercard, PayPal, American Express, as well as cryptocurrencies like bitcoin, ripple, and Ethereum.
Local payment options include Giropay, Yandex Money, or Alipay among others. After creating an account and paying for the service, the next step is to download then install the VPN.
PureVPN
As mentioned above, PureVPN is cheaper than NordVPN. But, just how cheap is it? Well, you get to choose from three subscription plans – monthly, annually, and the two-year plan.
The monthly plan will set you back $10.95, the annual plan is $4.92 monthly, and the two-year plan costs $2.88 monthly. Once you select your preferred plan, select your preferred/ convenient payment method.
Regarding payment, PureVPN supports most, if not all the existing payment options like bank cards, gift cards, cryptocurrencies, and local and international payment options.
After selecting a payment method, create your account using your name and email. Note that you'll be directed to a payment page after you create an account, then you should click on the Pay button. Of paying with a credit card, you'll enter the bank card number, as well as the expiration date, your name and the CCV2 code.
You'll receive the login information after the payment is verified and the activation of the subscription selected. You'll also receive a password that you can use with your apps.
NordVPN vs PureVPN – Winner: PureVPN
Score: 5:3
7. Customer support
Never choose a VPN service provider before you confirm the reliability of their customer support.
Looking at these two VPN service providers, our experiences and the experiences of other users online reveal that the customer support services offered by PureVPN are inferior to the customer services offered by NordVPN.
NordVPN vs PureVPN – Winner: NordVPN
Score: 6:3
8. Subscriptions Cancellation
NordVPN gives you 30 days to stop your subscription and to get your money back. In some cases, you might get your money back in less than 30 days.
PureVPN, on the other hand, gives a 7-day money-back guarantee – that is seven days for you to decide if you want to use the service or not.
There is also the fact that you're required to have used less than 3GB and made less than 100 connections. The other issue is that you can only cancel your subscription from the support page instead of the members' tab as expected.
NordVPN vs PureVPN – Winner: NordVPN
Score: 7:4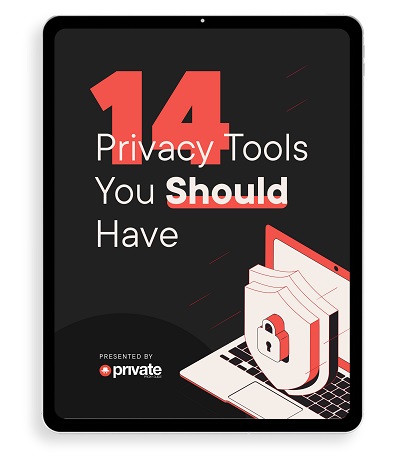 Learn how to stay safe online in this free 34-page eBook.