Both NordVPN and Private Internet Access, also known as PIA, are among the big players of the VPN industry, but which of them is the true ruler of this realm?
We wrote separate reviews for each of these apps in the past (check our NordVPN review and Private Internet Access review), but today, we're comparing them side by side, NordVPN vs PIA, to help you decide which one works for you.
NordVPN was the most selected provider on Reddit of these two.
Both NordVPN and Private Internet Access are well-established VPNs that have servers all over the world, follow the latest encryption standards, and offer different options and settings that you can tweak to your preference, though NordVPN is superior in that aspect.
Verdict
After carefully going over the features of each VPN provider, we found NordVPN to have the upper hand between the two thanks to its availability in restricted countries, the extra security features it offers, and the advanced settings that you can tweak to your preference.
If you like your apps and services tailored to your needs, NordVPN is the way to go.
Having said that, Private Internet Access is still an excellent cost-effective VPN service that we love and appreciate, and it's a great option to consider if you cannot afford NordVPN or if you're simply looking for a minimal VPN that doesn't require much tweaking.
1. Comparison
NordVPN

Simultaneous connections: 6
Supported protocols: OpenVPN, PPTP, L2TP, iKEv2.
Encryption: AES-256.
The number of servers: more than 5000 servers in 62 countries.
No log policy.
Compatible with Windows, macOS, Android, iOS, Linux, as well as routers.
Pricing: $2.99–$11.95 per month.
Payment methods: Credit Card, PayPal, Bitcoin and other cryptocurrencies, and a lot of local payment processors.
Money-back guarantee: 30 days
Customer support: email, live chat, ticket system, knowledge base (with videos).

Private Internet Access (PIA)

Simultaneous connections: 5
Supported protocols: OpenVPN, PPTP, L2TP.
Encryption: AES-256.
The number of servers: more than 3000 servers in 33 countries.
No log policy.
Compatible with Windows, macOS, Android, iOS, Linux, as well as routers.
Pricing: $3.49–$9.95 per month.
Payment methods: Credit Card, PayPal, Bitcoin and other cryptocurrencies, and a lot of local payment processors.
Money-back guarantee: 7 days
Customer support: email, ticket system, knowledge base.
2. Privacy policy
If you've been looking for a VPN provider for a while, you've undoubtedly noticed that every single VPN claims to have a "no logs" policy.
The thing is; that statement is vaguer than what most people believe, as there are two types of logs: activity logs, which cover everything you did while using the VPN, such as the sites you visited, and connection logs, which keep a record of the server you used and the time you connected.
That's why it's essential to dig deeper and understand what each VPN means by their "no logs" policy.
Now, for the services at hand, which is more private, NordVPN or Private Internet Access?
Private Internet Access (PIA)
At first glance, PIA may seem to be less private, as it's based in the United States. That basically means that security agencies can apply legal pressure to force PIA to share user information.
Furthermore, these agencies can share that info with any of the other members of the 5 Eyes, to which the US belongs, which include the UK, Canada, Australia, and New Zealand.
Rest assured though, as PIA has a strict "no-logs" policy to prevent any piece of data from being misused. The only detail that the company stores is the email address you use to sign up.
The good news is that all of that is more than empty words and promises, as Private Internet Access was unable to provide any details of specific users' connections twice in court:
The first was in 2016 when PIA went on record claiming that they don't have the data logs that were requested from them for a criminal case.
The second was in 2016 when PIA showed for the second time that their no-logs policy is as strict as they claim during a criminal case.
In other words, if you use a throwaway email when signing up and pay the fees using crypto, no activity whatsoever can be traced back to you.
NordVPN
NordVPN, which is under the jurisdiction of Panama, is equally secure, with a strict "no logs" policy as well. Not only does Panama have an efficient law to protect customers' privacy and keep their data uncensored, but it also isn't subject to data retention laws.
So, NordVPN is also private and doesn't store any IP addresses, search requests, activity logs, or browsing history. Oh, NordVPN also accepts Bitcoin and other major cryptocurrencies, but not as many as PIA.
NordVPN vs PIA – Winner: Tie
Score: 1:1
3. Pricing and payment
Although you shouldn't skimp on your VPN service if you're looking for true privacy, the pricing is an essential factor to consider when you're on a budget or comparing high-end services, such as the ones at hand.
When put side by side, NordVPN is much more expensive than Private Internet Access, with a monthly payment that's almost twice that of PIA.
If you're in it for the long haul and are willing to pay for two years in advance, you'll find that the bi-annual costs of the two services are about the same, with NordVPN's plan being one dollar more expensive.
When looking at the pricing, you should also consider the money-back guarantee of each service, which shows how much a certain provider trusts in what they offer. Here, NordVPN has a 30-day money-back guarantee, while PIA provides a seven-day one.
NordVPN vs PIA – Winner: Private Internet Access
Score: 1:2
4. Apps and supported platforms
Considering that every device we own these days is connected to the internet, it's essential to check which platforms the services you're going to choose supports.
Both NordVPN and Private Internet Access support all major platforms and operating systems, including Windows, macOS, Linux, Android, and iOS.
The native desktop apps of both services are pretty clean, intuitive, and although they're similar in what they do, they have some differences.
NordVPN allows users to choose their preferred server either from a map or from a list. It also has a settings tab with several options that you can tweak to your preference.
PIA offers a decent set of options that you can change and alter as well, including automatic ad-blocking. The mobile apps are equally clean and uncluttered.
They both look good and are easy to navigate and use. Besides, they offer most of the settings found in the desktop apps, making them quite convenient and customizable.
Both NordVPN and Private Internet Access also offer browser extensions for Chrome, which can be used to quickly connect to your server of choice while you're browsing the internet.
It's worth noting that both PIA and NordVPN offer manual setup instructions for less-used operating systems and devices, such as Chrome OS, Linux, Raspberry Pi, Wireless routers, and Windows Phone.
NordVPN vs PIA – Winner: Tie
Score: 2:3
5. NordVPN vs PIA: Features
Sometimes, a particular feature would make or break a VPN service for a specific use case. Both NordVPN and PIA are feature-packed and offer an impressive set of functionalities that can make your browsing more secure, safe, and private.
NordVPN
Advanced Kill Switch
NordVPN offers two types of kill switches, one for applications, and the other for internet traffic.
CyberSec
This security feature works by cross-referencing the web pages you visit with a blacklist of known malicious websites to stop the pages from loading automatically if there is a match.
Furthermore, this feature prevents your device from being used as part of a botnet. Finally, CyberSec blocks ads to eliminate the need for unnecessary ad-blocking browser extensions.
Obfuscated Servers
If you live in an over-censored country like China, you can connect to a special obfuscated server, which will allow you to bypass most restrictions and browse the internet in a facilitated manner.
Double VPN
If you're the paranoid kind, you can use the double VPN feature to connect to one server then connect to a second one before accessing any website, which adds an extra layer of privacy to your connection.
Onion over VPN
Onion over VPN is another feature that can allow you to add an extra layer of security to your connection by connecting to a NordVPN server then, from there, connecting to The Onion Router to hide everything about your IP, DNS, and location.
Private Internet Access (PIA)
Compared to NordVPN, PIA only offers a set of basic features that can be found in both services, which include:
Various Encryption Settings
Basic Leak Protection
PIA MACE, which is PIA's own ad-blocker
Nothing fancy, that's for sure, but that's more than enough for the average internet user.
NordVPN vs PIA – Winner: NordVPN
Score: 3:3
6. Servers
In terms of numbers, NordVPN has the upper hand over PIA as it covers twice as many countries and has over 5000 servers while Private Internet Access has only just over 3000.
Although that basically means that NordVPN allows users to stream and unblock geo-restricted content in a broader range of locations, its' worth noting that this provider doesn't have a lot of servers in smaller countries, which means that you won't get the same speeds you'd get when connecting to a US IP, for example.
Private Internet Access, on the other hand, has server clusters in the most in-demand regions and countries, thus allowing for better speeds in such locations.
NordVPN vs PIA – Winner: Tie
Score: 4:4
7. Speed test
Speed is at the heart of VPN services, as a slow connection would not only ruin the whole experience but also make the internet unusable sometimes.
Keep in mind that a VPN-secured connection is always slower than a direct one, so set your expectations right before testing any service.
When we tested NordVPN and PIA in terms of speed, both performed pretty well, though the first offered a faster connection in most instance when trying European servers (between 85-110 Mbps for NordVPN and 60-90 Mbps for PIA), while the latter had the upper hand when testing US servers (anywhere between 5 and 75 Mbps for NordVPN and 70-90 Mbps for PIA).
NordVPN vs PIA – Winner: Tie
Score: 5:5
8. Security
Both services support the majority of security and encryption protocols, such as OpenVPN, PPTP, SSTP, and L2TP, but NordVPN also supports IKEv2, which is a speedy encryption protocol that's mainly used for mobile devices.
One of the main perks of this protocol is the fact that it allows you to reconnect automatically if your connection drops, which means that, paired with NordVPN's kill switch feature, it will enable you to browse protected all the time.
Although both apps offer a kill switch, NordVPN does it better, as it has two types of kill switches: an app-level kill switch, which closes any app if the VPN connection drops, and an internet kill switch, which basically blocks all internet traffic if the connection drops.
PIA's kill switch, on the other hand, is not customizable, unfortunately.
Another security feature that we admire in NordVPN is Chameleon, the proprietary Obfsproxy-based piece of software that works on hiding the fact that you're using a VPN to bypass the restrictions of some institutions and websites that don't accept VPN traffic.
When we put the two VPNs to test, we couldn't find any IP address or DNS leaks with either of them, though we're giving NordVPN the edge for the extra security layers it offers.
NordVPN vs PIA – Winner: NordVPN
Score: 6:5
9. Streaming and P2P
When it comes to streaming, NordVPN does a better job going undetected, even when used with popular platforms like Netflix, Hulu, and BBC, which have strict geo-restrictions in place.
That's simply because NordVPN is among the VPN services that invest resources into acquiring IP addresses that actually work with Netflix and similar platforms.
As for torrenting, both services are excellent when it comes to P2P connections and downloads. Private Internet Access does offer an extra feature here called port forwarding, which – according to the company – can speed up torrenting speeds.
When put to the test, we couldn't notice a significant improvement in the speed, so we're calling it a draw in the P2P department.
NordVPN vs PIA – Winner: NordVPN
Score: 7:5
10. Access
NordVPN can bypass China's Great Firewall, with a set of dedicated servers that users can use in heavily restricted locations, thus giving it the edge over Private Internet Access in this department as well.
Keep in mind that NordVPN's website is blocked in China, but you can easily get a copy by contacting customer support via email.
Private Internet Access, on the other hand, doesn't guarantee its availability in China and similar countries, meaning that the service doesn't always work in geo-restricted areas.
It does work sometimes, but the connection may drop at any given moment, which makes using this VPN service in those locations more of a gamble.
NordVPN vs PIA – Winner: NordVPN
Score: 8:5
11. Support
Although both companies offer ticket and email support, NordVPN has the edge when it comes to human support thanks to the 24/7 live chat that's available on their site.
Live chat is undoubtedly the fastest way to go when you need quick help. It's also worth noting that you need to sign up for an account to use the support system of Private Internet Access, which may feel inconvenient for some users.
Both PIA and NordVPN also have searchable knowledge bases, in which you'll find quick answers to common questions.
In its knowledge base, NordVPN also offers video walkthroughs that tackle common issues. That's not a significant advantage, but it's still a nice addition to the support system.
NordVPN vs PIA – Winner: NordVPN
Score: 9:5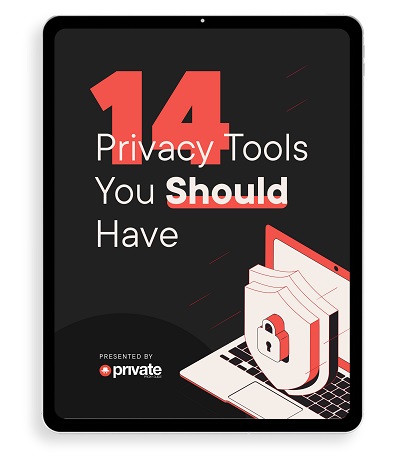 Learn how to stay safe online in this free 34-page eBook.