NordVPN and Cyberghost are both considered to be some of the best VPN services on the web and by Private Proxy Guide, as well, but which one is the better solution for the everyday internet user?
We wrote general reviews of both products some time ago, and you can read our Cyberghost review and NordVPN review at your leisure.
Now, however, we're going to compare both of them to each other using the same criteria we used in the separate reviews.
1. Overview
Both VPN providers have attractive apps for many platforms, multiple server options, unlimited bandwidth and speeds, no logs, many security protocol features, and allows for simultaneous connections to many devices at once.
They both have fast connection speeds and offer reliable and excellent encryption. You will also note that the servers are strategically placed around the globe.
In a sense, NordVPN and Cyberghost don't differ very much, which is why this question often appears on Reddit.
2. Comparison table
Cyberghost

Simultaneous connections: 5
Supported protocols: L2TP-IPsec, PPTP, OpenVPN, iKEv2
Encryption: AES-256
No logging
Number of servers: over 2,200 servers throughout 60 countries
Compatible with many operating systems, such as Windows, Linux, Mac, Android, iOS, routers, other platforms/devices
Various payment methods: Bitcoin, Google Pay, Various credit cards, PayPal
Pricing: $2.75-$12.99 each month
Customer support: Live chat, email
Money-back guarantee: 45 days, 7-day free trial

NordVPN

Simultaneous connections: 6
Supported protocols: PPTP, OpenVPN, iKEv2, L2TP
Encryption: AES-256
No Logging
Number of servers: 5,249 servers throughout 62 countries
Compatible with many operating systems, such as Mac OS X, Windows, Android, iOS, Linux, and routers
Various payment methods: Credit cards, cryptocurrencies (Ethereum, Ripple, Bitcoin), PayPal, many others
Pricing: $2.99-$11.95 each month
Customer Support: Live chat, email, web forms, knowledge base
Money-back guarantee: 30 days
3. Privacy Policy
Cyberghost
Cyberghost is under Romania's jurisdiction. This country doesn't focus on censoring the internet, though it does have laws in place to protect your privacy.
They ensure that you can browse the web and use online banking apps without fear of someone stealing your information, so you can rest easy knowing that your data is secure and protected.
Cyberghost has a clear privacy policy, as well. It doesn't share any personal data with third parties, though it can collect data to use for its purposes.
Users can find out exactly what information the company can and cannot collect, how it collects it, and how personal data is stored. For example, the company never stores personal data, such as DNS queries, IP address searches, browsing history, traffic destinations, and more.
Therefore, this provider is an excellent choice for people who care about their digital privacy.
NordVPN
NordVPN is under Panama's jurisdiction. This country doesn't currently censor the internet and has an effective law in place to protect customer's privacy.
The company also has a clear privacy policy, which is published on its website. NordVPN will not store any of your personal data, such as browsing history, IP addresses, search requests, activity logs, and more.
Along with such, the Panama law system focuses on protecting all users from any third-party requests. Users who care about their privacy will find that NordVPN is a reliable and excellent solution.
NordVPN vs CyberGhost – Winner: Tie
Score: 1:1
4. Pricing and Payments
| VPN Service | Cyberghost | NordVPN |
| --- | --- | --- |
| Pricing | $2.75 per month – Three-year plan $3.69 per month – Two-year plan $5.99 per month – One-year plan $12.99 per month – One-month plan | $2.99 per month – Three-year plan $3.99 per month – Two-year plan $6.99 per month – One-year plan $11.95 per month – One-month plan |
| Included Devices | 5 | 6 |
| Bandwidth | Unlimited | Unlimited |
| Supported Payment Methods | Bitcoin, Google Pay, Various credit cards, PayPal | Bank cards, cryptocurrencies (Ethereum, Ripple, Bitcoin), PayPal, local payment options |
While comparing these two different VPN providers, you can see the Cyberghost is a little more expensive, though the prices are similar.
However, it is lower in cost for all of the yearly plans (one-year, two-year, three-year). It does cost more for the per-month plan, so it makes more sense to purchase a three-year plan if at all possible to enjoy the lowest price on the market.
For both providers, the registration process is simple. You just need an email address. Cryptocurrency payments are available from both companies, which means you can keep your privacy and pay with Bitcoin.
However, NordVPN also allows for Ethereum and Ripple payments. Both services do support many payment methods, though NordVPN does allow for more payment options.
Of course, both companies allow credit cards, including Discover, American Express, Visa, and Mastercard. PayPal and cryptocurrencies are also available for payment.
NordVPN vs CyberGhost – Winner: NordVPN. While prices are a little higher, you can add more devices and have more ways to pay, including more cryptocurrencies.
Score: 1:2
5. Apps
Both Cyberghost and NordVPN support almost every existing system and device. For the most popular options, including Windows, iOS, Android, Linux, and MacOSA, they offer easy-to-use and attract apps.
All of them provide an excellent interface, which is intuitive and perfect for novices. For the other devices and systems, they have full, detailed instructions so that you can configure it all manually.
These include Wi-Fi routers, Blackberry, Xbox/PlayStation consoles, Amazon Fire TV, Raspberry Pi, browser extensions, and many more.
The only difference between the two is that Cyberghost offers light apps for everything. Both companies allow you to specify the country and within the country, you have a variety of numbers. You can select the best service automatically, as well.
NordVPN vs CyberGhost – Winner: Tie
Score: 2:3
6. Features
Both providers provide you with a variety of features that come standard with every respectable VPN company.
For example, you have a Kill Switch feature, which helps the app block connections that you've disconnected from the server for any reason. However, you can find provider-specific features that are helpful.
Cyberghost
Hide IP
When visiting any website, the server is allowed to see your IP address, which is why you can't access some sites available only in particular territories.
With Hide IP, the IP address is hidden and replaced by your VPN address, so websites can't track activity, and your ISP can't see your activity.
Block Malicious Resources
This feature ensures that you get an adblocker without any additional extensions. The server cuts ads down by code, sending only clean traffic to your device.
It reduces traffic expenses, as well, which is beneficial for mobile data or limited connections. This feature also gives you more privacy protection.
NordVPN
CyberSec
This feature protects your system by blocking malicious ads and resources. Because of this, your device isn't infected by them. It also allows for better performances from your browser and improved privacy and security.
Double VPN
With some servers, you can select the Double VPN feature. You connect to a server and connect to another one before getting connected to the website. It bypasses any local restrictions and improves security.
Onion over VPN
NordVPN allows you to connect to its special Onion-over-VPN server to be completely protected. The traffic is first sent to the server for NordVPN and is then redirected to an Onion Router.
These two technologies work to hide your DNS, IP, and location while highly encrypting your connections. Plus, you don't have to download anything extra.
Obfuscated Servers
When you're in a territory or country with internet censorship, such as China, you need to connect to an obfuscated server, which bypasses any limitations and opens you up to freedom of searching.
This feature isn't available on all servers, but you can find out which ones offer it on the NordVPN website.
NordVPN vs CyberGhost – Winner: Tie
Score: 3:4
7. Servers
Both providers offer a huge network of servers, with thousands of servers across the globe. Cyberghost has over 2,200 servers across 60 countries.
They are not grouped by any factors; you can see every country to determine how many servers are online and how many users are using those servers. The company hasn't specified the total number of servers available but does claim to have more than 2,200.
NordVPN has 5,249 servers available in 62 countries. They're located in exotic and popular countries, as well. You also have general servers and specific ones for particular purposes.
With Cyberghost, you can select a specific location, but with NordVPN, you can only change the country and have access to numbered servers.
On each company's official website, you can find more detailed information about each of the servers, including full lists, security protocols they support, and much more.
NordVPN vs CyberGhost – Winner: Tie. NordVPN wins for having more servers. However, Cyberghost allows you to select a particular location.
Score: 4:5
8. Speed Test
Connection speeds are a vital component for any VPN service. Of course, secured connections are likely to be slower than direct connections, but they shouldn't slow you down too much.
When comparing options, we chose a variety of popular locations to get a wide range of results:
Cyberghost
NordVPN
UK
12.21/52.58 Mbps
UK
16.57/48.85 Mbps
Denmark
17.30/56.48 Mbps
Switzerland
20.95/58.81 Mbps
Sweden
15.78/53.98 Mbps
USA
6.33/35.20 Mbps
USA
7.45/10/30 Mbps
Brazil
5.61/13.84 Mbps
Singapore
4.17/4.70 Mbps
Singapore
12.31/13.75 Mbps
Clearly, the connection speeds were a lot lower because of the physical distance. However, the results are quite good for the areas.
Therefore, if you're just browsing web pages, you're probably not going to notice a speed drop. Regardless, you can use any online service and don't have any restrictions.
NordVPN vs CyberGhost – Winner: Tie. The average connection speeds are similar in most locations.
Score: 5:6
9. Security
Both providers have a variety of encryption and security protocols and allow you to use them without restrictions. The supported protocols can include:
UDP – OpenVPN – provides the best combination of security and speed but isn't available with some networks
TCP – OpenVPN – Is likely to support all networks but might have slower connections than UDP.
PPTP – Least secure of the protocols; should only be used for particular reasons. It's possible to find a handful of VPN locations are likely to be available.
L2TP – IPSec – The L2TP over IPSec is through a pre-shared key. Only a handful of VPN locations are likely to be available.
SSTP – works on any network and runs over TPC port 433. Only a handful of VPN locations are likely to be available. (NordVPN only)
IKEv2 – Combines speed and high reliability. Supports connections to other networks without dropping your VPN connection.
Along with such, Cyberghost uses the AES-256 cipher. NordVPN uses the 256-bit SSL encryption (OpenVPN), AES-256 for L2TP/IPSec, and the MPPE-128 encryption for the PPTP.
NordVPN vs CyberGhost – Winner: NordVPN. While both companies provide many options, NordVPN offers an extra protocol that Cyberghost doesn't.
Score: 6:7
10. Streaming & P2P
Both Cyberghost and NordVPN allow you to download torrent files without restrictions. They also have servers that are configured specifically to use a P2P protocol.
We found that we could download our Linux Mint install file without issue using both companies. As for the geo-blocked services, we could easily and quickly access Canadian CBC, BBC iPlayer, the American version of Netflix, and Australian ABC iView, all with impressive results.
Along with such, NordVPN offers a SmartPlay feature, allowing you to access over 400 streaming services from around the globe.
The application automatically turns on when you access it and connects you to the best server. Cyberghost has a similar feature, called Unblock Streaming.
NordVPN vs CyberGhost – Winner: Tie. You can watch all of your streaming services and/or access any restricted websites using either provider.
Score: 7:8
11. Access
Cyberghost guarantees that it will be available and work in censored areas or countries, such as China. You can use your applications on any device as usual.
Along with such, if you go to or live in a country that blocks access to any website of the VPN service, the company includes a darknet mirror of that site.
NordVPN doesn't guarantee availability in some countries, like China. In most cases, the apps won't work. However, you can try manual configurations, increasing your chance of accessing a blocked resource.
NordVPN vs CyberGhost – Winner: Cyberghost. It's the only provider here that guaranteed to work in China.
Score: 8:9
12. Support
Both companies offer technical support via live chat and email. Both companies respond fast, usually in less than a minute, and provide you with helpful instructions.
NordVPN vs CyberGhost – Winner: Tie
Score: 9:10
13. Verdict
Though Cyberghost and NordVPN are similar companies with many options and features, NordVPN is the winner. It won because it offers a little better security and has lower prices overall.
However, Cyberghost came in a close second and we also highly recommend them. NordVPN does have a few caveats, such as you can't choose a particular location.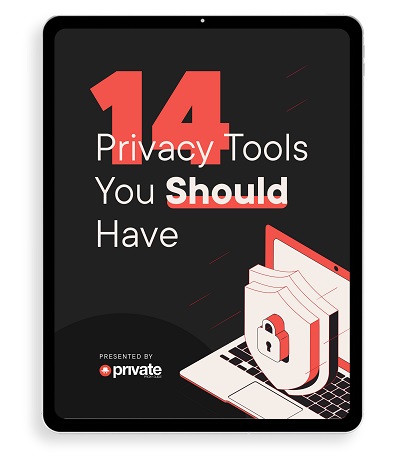 Learn how to stay safe online in this free 34-page eBook.