While shared hosting represents the most affordable solution for hosting your website, VPS (Virtual Private Server) hosting is far more reliable and faster. If you're in dire need of more resources, yet, don't want to pay for expensive dedicated hosting, VPS hosting sounds like a good compromise.
Keeping your website running and working as intended becomes harder if we're talking about a resource-hungry site. However, a quality VPN hosting solution with cPanel makes it easy to allocate enough RAM, storage, a strong CPU, and an intuitive interface for it to function properly.
VPS hosting doesn't have to be expensive, though. Today, we'll talk about affordable VPS hosting with cPanel that won't cost you an entire fortune. Yet, all of the choices presented below will give you plenty of customization options to cater exactly to your needs.
1. Affordable VPS Hosting With cPanel in June 2023
Using VPS hosting will ensure fast page loading and a smoother experience for your website visitors. Besides, some research showed that the loading speed of your site can drastically influence the amount of traffic and income you get from that site.
And with shared hosting, you can only go so far when talking about powerful and large sites that simply require more computing resources. With that in mind, I tested at least a dozen VPS hosting solutions in 2023 to bring you this comprehensive list of the best ones.
We'll talk about cheap VPS hosting that also offers cPanel, so here are my favorite picks:
Hostgator is one of the most influential hosting providers around. It offers many hosting solutions ranging from shared, WordPress, dedicated, and of course, VPS hosting plans. The reason I picked Hostgator first is that it combines affordability with excellent performance.
This company offers an optional cPanel which you can utilize in every subscription plan. In addition, the cPanel account is already factored in with the price of the plan you go for, so you don't need to pay additionally and spend your hard-earned money.
Users who decide on VPS hosting with Hostgator are looking at an awesome introductory offer that comes at just $23.95 a month for the first year. Here, you get 2 GB of RAM, a dual-core CPU, 120 GB of fast SSD storage, and unmetered bandwidth.
Moreover, Hostgator offers both cPanel and WHM in its Snappy 2000 plan (the starter plan), which lets you decide between the two solutions. I like the inclusion of SQL as well, as well as centralized DDoS protection which drastically increases the level of security of your site.
While I dislike its weekly backups, you can at least schedule them in advance and even create manual backups if you like. Hostgator has a 99.99% network uptime guarantee and you can enjoy Softaculous script installer, which lets you utilize Laravel when hosting sites and apps.
Moving on, its more expensive plans are also cheap, generally speaking. For example, the most expensive, the Snappy 8000 plan, costs $59.95 a month for the first year. However, you get 8 GB of RAM, a quad-core CPU, and 240 GB of SSD storage.
Regardless of the plan, Hostgator uses CentOS 7 as the main operating system and you get 2 dedicated IP addresses. Not to mention its reliable 24/7 support through live chat, email, and phone, letting you get the required help in no time.
Pros
cPanel is included in every plan
The starting plan gives you unmetered bandwidth
Centralized DDoS protection
99% network uptime guarantee
CentOS 7 operating system
24/7 support through phone, live chat, and email
Cons
Only weekly backups are available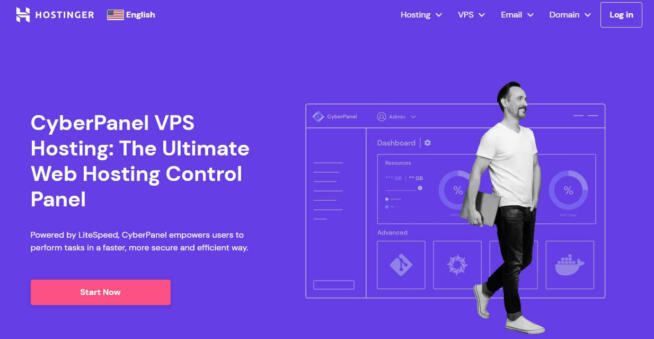 Much like Hostgator, Hostinger is home to high-quality, reliable, and well-performing hosting solutions for all your needs. Known for affordable shared hosting, Hostinger quickly boosted its brand on the market, offering incredibly cheap plans with lots of features.
Its VPS hosting plans all offer cPanel and they're very flexible, which lets you find the one according to your needs easily. For example, its VPS 1 plan starts at just $3.99 a month. It's not very generous resource-wise but you do get 1 GB of RAM and 20 GB of SSD storage.
This plan also packs 1 TB bandwidth, weekly backups, and one dedicated IP. If we factor in the aforementioned cPanel inclusion and full root access, we can see that, for $4 a month, it's pretty impressive. Every plan offers weekly backups, free SSL, and HTTP/3 support too.
For me, the most valuable plan is VPS 2, which costs just $5.99 a month and doubles your RAM, SSD storage, and bandwidth. If you want to stay in the realm of affordability, even the VPS 4 plan at $10.99 a month is extremely good.
I mean, with 4 GB of RAM and 80 GB of SSD storage, you're going to get a lot for the money. 4 TB of bandwidth is offered here too, and the provider has a 4-core CPU to ensure your site is working smoothly and with no slowdowns.
Thanks to its intuitive cPanel, Hostinger lets you deploy WordPress with a single click. Like Hostgator, Hostinger has weekly backups. The provider backs up your data automatically and it does it off-site, which means you have virtually no downtime, and thus, enjoy the highest level of performance.
I'll say for Hostinger what I said about Hostgator. I'd like the inclusion of daily backups but I found that weekly backups are more than reliable too. On the brighter side, there's a 30-day money-back guarantee for all plans, which makes testing it out completely risk-free.
Pros
Affordable VPS hosting with cPanel at just $3.99/mo
Full root access with a free cPanel license
Off-site backups don't require a server restart
30-day money-back guarantee for all plans
Free SSL with HTTP/3 support
Up to 4 TB of bandwidth ensures fast speeds
Cons
Weekly backups
The starting plan isn't very resource-generous
When it comes to offering quality VPS hosting plans with cPanel and WHM, Bluehost is one of the best options. Not only are its plans cheap and affordable but they also pack quite a punch in terms of resources, reliability, and everything else
For the start, Bluehost gives you root access, unlimited bandwidth, and SSD storage in all subscription plans. cPanel is present as well, and if you want, you can utilize WHM instead, which comes as standard in every plan, no matter its price.
Speaking of pricing, the Standard plan starts at $19.99 a month – not the cheapest on the list, but definitely on the more feature-rich side. This plan boasts a 2-core CPU with 30 GB of blazing-fast SSD storage, 2 GB of RAM, 1 IP address, and up to 5 cPanel accounts.
If you're looking for even more resources and cPanel accounts, there's the Ultimate plan at $59.99 a month too. You get a 4-core CPU here, boosted by 120 GB of SSD storage, 8 GB of RAM, and 2 IP addresses. Plus, you get up to 50 cPanel accounts for larger teams.
I like that Bluehost offers a step-by-step guide on creating a new cPanel account. Its cPanel is extremely easy to use and allows for easy management of your sites, apps, and other vital parameters. Bluehost has 24/7 live chat support if you need additional help.
However, I like its phone support where you can request a callback and have the support team call you instead. In terms of the operating system it uses, we're talking about CentOS again, so if you're looking for Windows-based hosting, you might be disappointed.
Pros
Unlimited bandwidth with fast SSD storage
5 cPanel accounts in the starting plan
Fast CPUs (2 to 4 cores)
Easy cPanel setup guide on the site
Phone support is extremely reliable
Cons
CentOS is the only operating system
Not the cheapest option on the list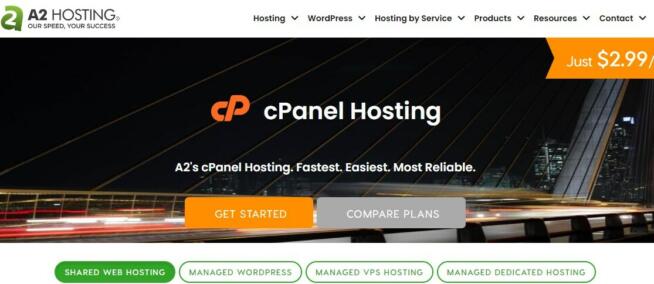 A2 Hosting represents a versatile hosting provider with tons of subscription plans for both managed and unmanaged hosting. When talking about affordable VPS hosting with cPanel, A2 Hosting has you covered with its managed VPS hosting plans.
One thing to note is that cPanel is available even when using shared hosting, managed WordPress hosting, and dedicated hosting. VPS hosting that this provider offers is relatively affordable, although a bit more expensive than Bluehost, which is why it's below that pick.
Still, at $39.99 a month, I can freely recommend this starting plan. It's not only affordable but rather a managed VPS hosting solution, making things much easier for your administrator. Besides, you get 4 GB of RAM, 150 GB of SSD storage, and 2 TB transfer in this plan.
A fast 2-core CPU is here, along with free cPanel, SSL certificate, and site transfers. One of the best features of A2 Hosting is daily backup, ensuring your data remains safe and secure. Managed VPS hosting like this also promises 99.99% uptime with all the necessary security patches.
At $20 more or $59.99 a month, A2 Hosting offers one of the best affordable VPS hosting with cPanel solutions. This plan is called Mach 8 and packs a whopping 8 GB of RAM, 150 GB NVMe SSD storage, 2 TB transfers, and the same 2-core CPU which kicks like a mule.
This plan offers so-called Turbo servers which can handle up to 9 times more traffic, lower bounce rates, higher SEO rankings, and improved conversion rates. With cPanel included in all plans, A2 Hosting is a nearly-perfect choice for people who want total control over their website and resources.
But if you want other types of control panels, A2 Hosting has licenses for Zpanel, Webuzo, Softaculous, WHM, and Plesk, so you can utilize any of them and customize the experience to your accord.
Pros
150 GB of SSD storage in the starting plan ($39.99/mo)
Daily off-server backups
Managed VPS hosting with cPanel
The most expensive plan offers 20 times faster page-loading times
WHM, Zpanel, Softaculous, and Webuzo are optional cPanel alternatives
Cons
It can be expensive for users on a budget

InMotion Hosting is known for complex subscription plans that could confuse even the most experienced users. This is both a good and a bad thing – good if you know what you want and bad if you're not sure which plan you should get.
When discussing affordable VPS hosting with cPanel, you get 4 plans in total, with each of them boasting 5 cPanel licenses, a free WHM license, free SSL, and website transfers/server setup. InMotion Hosting focuses on security as well, so features like DDoS protection and SSH are here.
In addition, it guarantees 99.99% uptime, as the company monitors each server 24/7, which allows it to quickly detect errors. So, how affordable is InMotion Hosting? Well, the starting plan is $19.99 a month and it's called "VPS 4 GB RAM."
I found this plan more than enough for my needs, as it has 4 GB of RAM, 2 vCPU cores, 90 GB of SSD storage, and 2 TB of bandwidth. Unlike many other cheap VPS hosting solutions, this one offers 2 dedicated IP addresses in the cheapest plan, which is always welcome.
Interestingly, I don't recommend the cheapest plan here. Instead, I recommend this VPS 8 GB RAM plan with 4 vCPU cores and 150 GB of NVMe SSD storage with 3 dedicated IPs and unlimited bandwdith at $39.99 a month. I found it a much better value judging by all the resources you get.
InMotion Hosting even has this VPS 16 GB RAM plan at $59.99 which has 8 vCPU cores, 360 GB of NVMe SSD storage, and 10 dedicated IPs. At this price, this is THE strongest, most powerful VPS hosting with cPanel if you need "beefier" specs for hosting a large, resource-hungry site.
InMotion takes the lead when it comes to sheer power. Its dedicated hosting, for example, offers up to 512 GB of RAM, which you won't find in many providers. Alas, dedicated hosting in InMotion Hosting is quite expensive and isn't a point of this discussion.
Pros
A huge number of flexible subscription plans
DDoS protection and SSH
99% uptime guarantee
The starting plan packs 4 GB of RAM and 2 TB of bandwidth
NVMe storage and unlimited bandwidth in more expensive plans ($39.99/mo)
Cons
A complex pricing structure can be confusing
Not the most suitable for beginners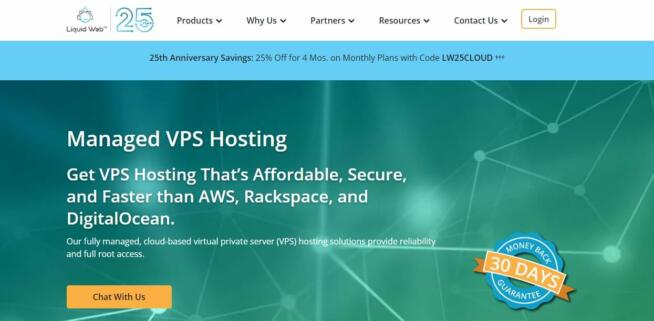 LiquidWeb Hosting comes with high-quality VPS hosting options that offer a lot for a relatively affordable price. This provider is unique in two ways. It has a 30-day money-back guarantee with no condition and allows you to use Windows and not just CentOS (Linux).
Windows plans are more expensive, though, so we'll focus on the subscription plans that use Linux, or this time, CentOS 7 and AlmaLinux. LiquidWeb Hosting's starting plan costs just $25 a month and offers solid 2 vCPU cores, 40 GB of SSD storage, and 10 TB of bandwidth.
I like that this plan is bundled with 100 GB Acronis Cyber Backups, as well as licenses for cPanel, Plesk Web Pro, and InterWorx – you can choose from any of them. Vital to mention is that all plans guarantee 100% uptime and there's multi-level DDoS protection for added security.
Off-server backups make their appearance in LiquidWeb, so each backup is done without interrupting your server's workflow. Unfortunately, LiquidWeb's plans go up in price exponentially, so more powerful plans will be less affordable than plans in InMotion, Hostgator, or A2 Hosting.
One plan I like, however, is called the "4 GB Value Bundle." In this case, LiquidWeb gives you 4 GB of RAM, 4 vCPU cores, 100 GB SSD storage, and 10 TB bandwidth. Since it's a bundle, it packs Cloudflare Pro, Threat Stack Oversight Detection System, and a premium business email service.
All of this, along with the aforementioned Acronis Cyber backups, costs just $50 a month as the introductory offer. For those interested in Windows plans, they start at $65 a month and use Windows Server 2019 and Plesk Obsidian, not cPanel.
While I like Plesk Obsidian, I think cPanel is a lot easier to use, plus, Linux plans are way cheaper than those using Windows. But hey, at least you have a choice and I'm glad that LiquidWeb Hosting put flexibility at the forefront.
Pros
Offers both Windows and Linux VPS hosting
Bundle subscription plans offer bonus features
30-day money-back guarantee
Multi-level DDoS protection
Cons
It can get very expensive if you need more resources
Windows VPS hosting uses Plesk Obsidian, with no cPanel available
Namecheap is a company you most likely associate with domain registration and a Free DNS service. However, if you take a look at its site, you'll see that it's no stranger to reliable hosting solutions. Conversely, it's a great affordable VPS hosting provider that offers a cPanel license.
What do you get in Namecheap? Well, all users can enjoy full root access and OS selection with the highest SSL security standards. Furthermore, Namecheap allows for free website transfers to its servers and gives you a 30-day money-back guarantee if you change your mind.
The starting plan here is called Pulsar and it currently costs $6.88 a month. It offers 2 CPU cores, 2 GB of RAM, and 40 GB of SSD RAID 10 storage. Impressively, you get 1 TB bandwidth, which should provide decent enough speeds for fast page loading and website management.
Namecheap is very affordable, so the most "expensive" VPS plan is $24.88 a month and it's called Magnetar. The plan packs an 8-core CPU, 12 GB of RAM, and 240 GB RAID 10 storage. Here, you get 6 TB of bandwidth for extremely demanding users.
The reason I put Namecheap in the last spot is that its cPanel license isn't free. You'll have to pay $9.88 a month for a single-user cPanel license, which adds to the overall price. Namecheap promotes InterWorx as a better deal at $12/mo with multiple admins and user-level access.
So, if you want to use cPanel here, add $9.88 a month to your plan and the starting price will be around $16.6, which still isn't too expensive. Namecheap allows for multiple add-ons and allows you to buy additional disk space, RAM, bandwidth, backup storage, and dedicated IP.
This makes the experience highly customizable and flexible in case you need more resources as you grow. But it also means price increases, as each add-on will cost you between $2 and $10 a month depending on the type of add-on you need.
Pros
The cheapest plan at $6.88/mo is very affordable
Free website transfers
You can buy more resources (RAM, storage, bandwidth, dedicated IP) at any time
Users can choose their OS
Cons
cPanel isn't free ($9.88/mo)
The price for cPanel is for a single-user license so it's not worth it for larger teams
2. FAQ
2.1 What is the cheapest VPS hosting with cPanel?
The cheapest VPS hosting with cPanel on this list is offered by Hostinger at $3.99 a month. However, I advise going for slightly more expensive plans that offer more RAM, storage, and bandwidth just to make sure you have enough resources.
Hostinger offers another plan at $5.99 a month, which is still extremely affordable and comes with significantly more resources. If you're looking for the cheapest VPS hosting with cPanel, I recommend this plan for under $10/mo.
2.2 What's the difference between cPanel and WHM?
WHM stands for WebHost Manager while cPanel stands for Control Panel. WHM gives you root-level access with cPanel letting you access web hosting accounts. Simply put, cPanel lets you manage your account while WHM allows you to manage all accounts under a particular subscription plan.
Important to mention is that cPanel can add and remove domains and subdomains, whereas, WHM can add only domains. It can't remove or add subdomains. There's no better solution here, as WHM and cPanel work in conjunction and are two distinct user interfaces.
2.3 Is cPanel available in every VPS hosting service?
No. Some VPS hosting services don't use cPanel, and some, like Namecheap, require you to purchase a license to use it. That's because there are cPanel alternatives like Webmin, Plesk, and InterWorx that are sometimes used by hosting providers.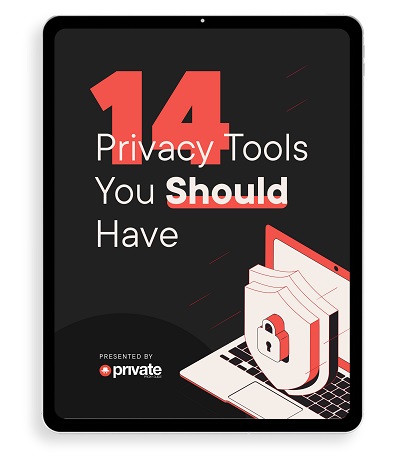 Learn how to stay safe online in this free 34-page eBook.