Google Play Store is the largest repository of games, apps, music, and e-books that Android users can take advantage of. While its catalog is rich and has thousands of apps and games to enjoy, some users will be prevented from downloading certain apps due to geo-restrictions.
Particular apps and games might be forbidden in your region and if you move to another country, chances are that you'll lose access to some of the apps you could access back home. For example, Binance isn't available in the US, which can be fixed by changing your region on Play Store.
At first, it seems impossible because Play Store automatically detects your location and locks you to a version of the store for your country. But trust me – changing your region on Play Store is easy, as long as you're using a high-quality VPN. Keep reading.
1. How to Change the Region on Play Store 2023 – Important Remarks
Unlike region-changing in games like Valorant or LoL, changing your region on Google Play is a bit tricker. For one, people are allowed to change their Play Store countries ONCE a year. Also, there's an issue with the payment method which needs to belong to the newly-changed country.
We should also mention the fact you won't be able to use your old payment method once you changed your Play Store region. However, if you have money in your Play Store account, it'll remain there but you'll be able to use it once you get back to the previous region.
So, before deciding on performing the steps that you'll see below, think about everything we mentioned. As for the payment method, it's not vital if you want to just change your region on Play Store, as your account can function without the provided payment method.
But if you plan on making purchases and buying apps or games, you'll have to either make sure the payment method is from the new region or buy a gift card, which I'll explain in a minute.
1.1 Changing the Play Store Region: A Step-by-Step Guide
Let's first see how to change your region on Play Store by using a VPN. A VPN will change your IP address to another country which will let you "fool" Play Store into thinking you're located somewhere else. As a result, it'll offer you the option to change your region. Follow these steps.
Subscribe to a VPN service. We recommend ExpressVPN or NordVPN. They offer no bandwidth limits, on top of which, you get the fastest speeds and thousands of worldwide servers.
Install a VPN on your Android phone. Both VPNs offer native apps which you can download for free on Google Play.
Open ExpressVPN or NordVPN and sign in with the credentials provided in Step 1.
Connect to a VPN server in the country you want. If you want to change your Google Play region to Germany, let's say, find a VPN server in Germany and connect to it.
Once the connection is established, you'll have a German IP address, which means you successfully changed your online location – a crucial step!


ExpressVPN Germany IP

Go to Settings on your phone, find Applications, and select Google Play Store.
Tap on Clear Data to reset the app and force it to use the new IP you obtained from ExpressVPN or NordVPN.
Open Google Play and tap on your account icon
Select Settings and tap on "Account and Device Preferences."
Under the "Country and profiles" menu, you'll see your current country but just below, you'll see "Switch to [Country You Selected in a VPN] Play Store."
When it asks for the payment method, you can skip this step if you don't have a payment method from the new country and make a new account instead. Conversely, if you didn't have a payment method linked to your account previously, you won't have any issues, as your region will still be changed without needing to make a new account.
1.2 Buying Apps/Games With Play Store Region Change
If you want to buy apps or games using your new Play Store region, I recommend taking advantage of gift cards for the country you selected. I used Germany as an example, and when I do a quick Google search online, I can see many third-party vendors offering gift cards that can be activated in this country.
With that said, here's how to still be able to buy games and applications when you change your region on Play Store.
Find a Google Play gift card for the country you've selected. Sites like Eneba, Amazon, and others offer them.


Eneba Google Play Gift Card

Purchase a Google Play gift card. You'll receive the code via email or directly from the vendor. Copy the code to the clipboard.
Connect to a VPN server in the same country using ExpressVPN or NordVPN.
Go to Google Play.
Tap on your profile icon and select "Payments & subscriptions."
Tap on "Redeem gift code."


Google Play Redeem Code

Paste the gift code into the blank text box and tap Redeem.
The money will be in your account and with it, you'll be able to purchase anything you want.
2. FAQ
2.1 Is changing my Google Play Store region using a VPN legal?
Yes, it is completely legal and Google Play won't ban your account or punish you for changing your Play Store region by using a VPN.
2.2 How often can I change my Play Store region?
Google Play allows its users to change their region once a year, so perform the presented steps only if you really need to change the region and you don't plan on touching it for the next 365 days.
2.3 Can I download geo-blocked apps without changing my Play Store region?
Yes, you can sideload the app you want by downloading it from a third-party site. In this case, just download the APK file, install it, and you're good to go. We also recommend using a VPN while doing so, as third-party sites often aren't safe and secure as it's the case with Google Play.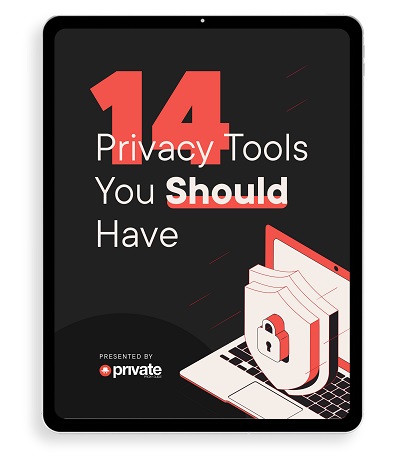 Learn how to stay safe online in this free 34-page eBook.