Forex trading saw a massive surge in popularity in the past few years. Trading Forex has now become a staple of many traders looking to boost their profits and get more passive income. In 2023, it's estimated that daily trades reach more than $7 trillion globally, making Forex trading among the most relevant branches of the trading marketplace.
The Forex marketplace is indeed ever-changing and volatile, plus, you can have issues with poorly-built platforms or even your device that can have connection issues. This can lead you to potential financial losses, which can be remedied by using the best Forex VPS hosting solutions.
Instead of using your device for trading, you'll use Forex VPS hosting and take advantage of server resources and computational power. This way, you ensure stable connections, secure trading, and almost no chances of connection losses, making the experience smoother.
1. Best Forex VPS Hosting in September 2023
Relying on the best Forex VPS hosting is a surefire way of boosting your profits thanks to the increased reliability of the VPS hosting solutions. With so many choices on the market, I'm sure you'll bang your head against the wall trying to find a good one.
Now, you don't have to waste your time anymore. We've tested dozens of Forex VPS hosting providers to find the best ones for you, and today, we want to present to you six of them that we use daily to trade Forex and enjoy their numerous benefits.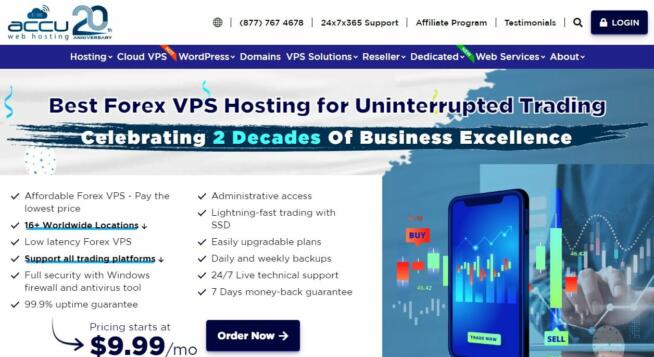 In our opinion, Accuweb Hosting is the best Forex VPS hosting in 2023 due to the sheer performance and reliability it offers. For the start, we're talking about 1 ms latency and 99.99% uptime, which guarantees that data centers are always working and ready to pump out excellent trading performance.
Moreover, Accuweb Hosting offers fully-managed VPS hosting with 15 data centers in locations like New York, London, Hong Kong, South Africa, and many others. When buying a subscription, this company even lets you choose the data center you want, which is great for ensuring the best speeds.
If you live in New York, let's say, you can choose a data center in this city and achieve lower latency. Security-wise, Accuweb Hosting offers various measures, such as DDoS protection and free weekly backups. Plus, Accuweb uses SSD instead of HDD solutions for its hosting.
You also get the server firewall, which helps keep online threats at bay. One of the best things about this Forex VPS hosting solution is the price. As we speak, Accuweb Hosting starts at just $9.99 a month, and in this plan, you get all the features we mentioned with other varying parameters.
This plan gives you 1 GB of RAM, 250 GB bandwidth, and 2 vCPU, along with 35 GB of high-speed storage and 1-4 terminals. My only complaint is that you get assigned only 1 IP address per account, which, unfortunately, applies to even the most expensive plan.
Speaking of which, the most expensive plan costs $59.99 a month and it offers some amazing features. You get 8+ terminals here but also 8 GB of RAM, 50 GB of high-speed storage, 1 TB bandwidth, 4 vCPU, and 8+ terminals.
Each plan allows you to pay on top of it to get a bonus, so you can get up to 32 GB of RAM, for example. Other than that, Accuweb Hosting has no MT4 installation limits and offers a risk-free 7-day money-back guarantee that could be extended to 14 days if you ask me – but I'm not going to complain.
Pros
15 data centers across the planet
The starting plan is just $9.99 a month
Free weekly backups
Unlimited instances of MT4
99% server uptime
Cons
A short 7-day free trial
Only one IP per account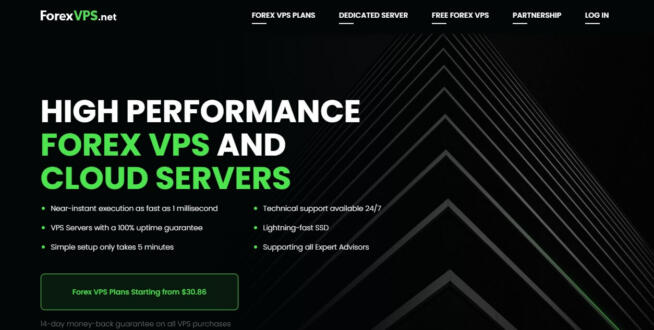 ForexVPS is undoubtedly one of the most prominent Forex VPS hosting solutions. Even more so because it offers the option to get a Forex VPS server free of charge – of course, with some requirements. These include having a broker supported by ForexVPS, depositing the minimum amount, and trading up to a minimum volume.
Regardless, the service isn't the most affordable and starts at $30 or so a month. However, compared to Accuweb which offers 1 GB of RAM in the cheapest plan, you get 2 GB of RAM here, which should provide better performance and give you a bit better Forex VPS hosting experience.
Another thing to mention is the performance. I noticed that it's as fast as Accuweb Hosting with 1-4 ms ping and 99.99% uptime, although ForexVPS promises 100%, which isn't possible. In terms of data centers, ForexVPS offers them in 5 locations.
These locations include London, New York, Tokyo, Zurich, and Amsterdam – you don't have any African locations. As said, the starting plan at $30.86 offers 2 GB of RAM, a single-core CPU, 60 GB of SSD storage, and one dedicated IP address.
Interestingly, its most expensive plan costs similarly to Accuweb Hosting at $59.87 a month. This plan is called High Freq and offers 3 GB of RAM, a single-core 3.4 GHz processor, 90 GB of SSD storage, and of course, a dedicated IP address.
In this case, I wouldn't recommend the most expensive plan because it isn't very generous in terms of resources, which is why I put ForexVPS in the second spot. Accuweb Hosting gives you 8 GB of RAM and a quad-core CPU for pretty much the same price, making it a better deal.
On the other hand, ForexVPS offers a 14-day money-back guarantee, extending your testing period. Plus, there's live chat support and the possibility of getting a free Forex VPS server, although with a bit complicated set of requirements.
Pros
Free Forex VPS server (with special conditions)
The cheapest plan gives you 2 GB of RAM
Fast SSD storage
14-day money-back guarantee for all plans
Servers in NY, Tokyo, Amsterdam, Zurich, and London
Cons
The most expensive plan could offer more resources
It's very hard to get a free Forex VPS server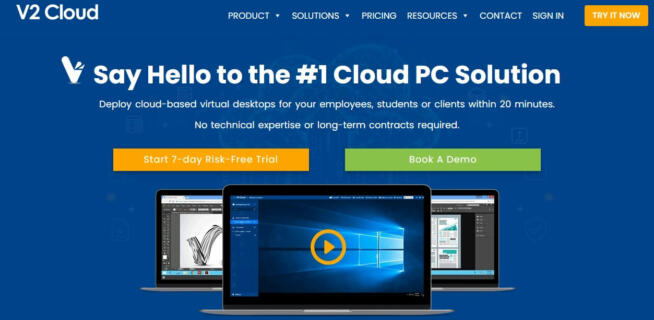 V2Cloud is a robust, feature-rich, and powerful Forex VPS hosting solution that can be used by individuals and teams. However, V2Cloud is more focused on large teams of traders who want to maximize their profits through joint efforts.
Individuals who decide to use V2Cloud will be met with a boatload of features, some of which will be overwhelming for beginners. This Forex VPS hosting offers virtual machines that you can access from the cloud, all offering blazing-fast Raspberry PI processors with support for other devices.
Moreover, V2Cloud supports MT5 and MT4 Forex trading robots and you can install as many instances as your virtual machine allows. Thanks to the comprehensive virtual desktop experience, you get benefits such as the ability to monitor multiple screens and access the machine from different devices.
V2Cloud comes with rock-solid security thanks to bank-grade encryption and daily automated backups, ensuring you don't lose valuable data. It offers 20 data centers as well, which is more than what you'll get on Accuweb Hosting or ForexVPS.
One thing I don't like about V2Cloud is its complex pricing structure. It offers a lot of plans that vary in features, prices, and the number of users you want. The Individual plan starts at $60 per month and if you want Team plans, the price can go up to $1,680 a month for 64 users.
V2Cloud lets you bump up this number to 250 users, though, which will make the price significantly higher. On the brighter side, you get at least 50 GB of NVMe SSD storage, fast speeds, 99.99% uptime, and 24/7 live chat support if you're stuck.
Pros
Great for teams of up to 250 users
Fast Raspberry PI processors
Supports MT4 and MT5 trading robots
20 data centers
NVMe SSD storage
Cons
Complex pricing structure
Not the most affordable

Kamatera strikes a fine balance between affordable price and great performance, making it a great middle-ground for people not looking to spend a fortune on the best Forex VPS hosting solution. Known for top-grade performance, Kamatera offers data centers in 10+ locations.
Servers are located n the US (7 cities), London, Tel Aviv, Hong Kong, Milan, Madrid, Frankfurt, and many other locations. You can choose the server you want when you subscribe, and having in mind lots of servers are there, you can pretty much always find the one close to you.
Kamatera's rock-solid security comes in all plans, and with 99.95% uptime, a strong firewall, and automatic daily backups, Kamatera will give you a safe and secure Forex VPS hosting environment even if you're a demanding user.
This solution is extremely simple to set up and offers an intuitive interface in the form of cPanel, which allows you to trade Forex without hassle. Kamatera is known to be highly customizable, and thus, its starting plan at $26 can also be customized to your accord.
The plan includes a single-core CPU 2 GB of RAM, 5 TB traffic, and 30 GB of fast-speed SSD storage. As you can see, it's VERY fast and packs a lot of punch for just $26 a month. Plus, you can choose which version of Windows and Linux you want, which I found quite handy.
Kamatera offers Intel Xeon processors in all plans and up to 512 GB of RAM per server, allowing you to get serious performance for maximizing your Forex profits. For me, the best thing about its pricing is a 30-day money-back guarantee for ALL subscription plans.
However, its most expensive Pro plan at $120 a month isn't worth the asking price because you get the same amount of storage and traffic from the Basic plan ($26/mo), but with a 6-core vCPU and 8 GB of RAM, which don't justify a big jump in price.
Pros
Excellent Forex VPS hosting performance
Highly-customizable subscription plans
Windows and Linux OS
30-day money-back guarantee
Cons
The most expensive plan isn't worth $120/mo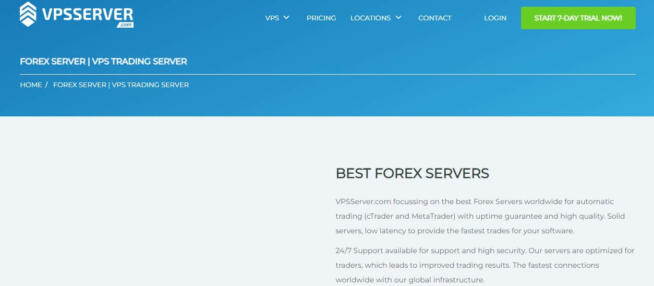 VPS Server is an all-around VPS hosting company that offers lots of options for different purposes. As expected, its Forex VPS hosting is one of the best in the business, giving you plenty of subscription plans and even a short 7-day trial for almost all of the plans.
Being among the largest Forex VPS hosting providers, VPS Server offers tons of data centers across some unique locations. You do get 9 locations in the US, which is great, but then, you have servers in London, Frankfurt, Amsterdam, and even Hong Kong, Bangalore, Tokyo, Singapore, and Sydney.
All of this makes VPS Server highly usable in all parts of the globe, and because you can easily find a server close to you, achieving lightning-fast speeds and performance won't be an issue. Another unique feature of VPS Server has to do with backups.
This VPS hosting provider offers so-called live backups. While other services must shut down your server to back up your data, VPS Server performs backups live, while your server is working, allowing you to back up your information as many times as you want during the day.
Keep in mind that live backups are a bonus feature, they require extra payment. Speaking of payments, VPS Server comes with lots of plans. You can choose from Standard, CPU-optimized, and memory-optimized plans, with 6 options in each category.
The cheapest Standard plan will cost you about $28 a month and the plan offers 2 GB of RAM, a 2-core CPU, 50 GB of SSD storage, and 1 TB transfer speeds. This plan also offers a 7-day free trial, so you're not going to be charged immediately.
When talking about standard plans, the most expensive one gives you 192 GB of RAM, a 32-core CPU, 2 TB of SSD storage, and 25 TB transfer speeds at nearly $1,000 a month. Make sure you check all of its plans on the site because covering all of them would take hours.
Pros
Nearly 20 server locations (including India and Australia)
Live backups
Flexible subscription plans (Standard, CPU, and memory-optimized)
Solid performance with 99.99% uptime
Cons
A 7-day free trial isn't available for the most expensive plans
Beginners can be overwhelmed by the complex pricing structure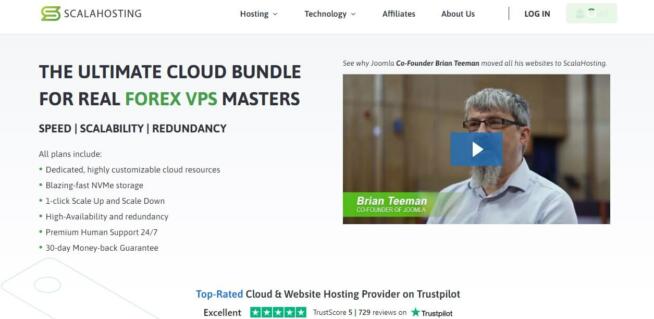 The 6th best Forex VPS hosting (and last) for today is ScalaHosting. I'm sure you've heard of this company and if you're looking for a scalable and flexible Forex VPS hosting solution, you're going to be pretty happy with what you get from it.
ScalaHosting offers affordable plans with a 30-day money-back guarantee and 35 blazing-fast data centers. While its data centers are located in Dallas, New York, and Europe, they provide 99.99% uptime with a latency of 1-5 ms on average – you can choose the server at checkout.
Furthermore, ScalaHosting is compatible with all major trading platforms and you can enjoy a stable 10 Gbps network that ensures top-notch performance across the board. The company provides daily backups which are welcome alongside advanced security features and fast NVMe SSD storage.
Since we're talking about a scalable solution, subscription plans are very customizable. Thus, the cheapest one is $40 monthly – not very affordable at first – but you get a dual-core CPU, 4 GB of RAM, and 50 GB of NVMe SSD storage.
From here, the price will depend on many other parameters. This plan has 3 TB bandwdith but you can choose up to 10 TB, with the additions of cPanel, R1soft backup space, and the LiteSpeed Web Server. All of this can increase the price significantly, which can go up to $692 a month if you maximize all parameters.
In this case, ScalaHosting can provide you with a 24-core CPU, 64 GB of RAM, and 200 GB of NVMe SSD storage. While this is a higher price, I must say that, for what you get, $700 a month isn't all that much compared to some hosting solutions that'll charge you thousands of dollars a month.
Pros
It's compatible with all major trading platforms
35 data centers in Europe and the US
NVMe SSD storage in all plans
The cheapest plan gives you 4 GB of RAM and 50 GB of NVMe storage
Cons
cPanel and LiteSpeed Web Server are bonus features (paid additionally)
2. Best Forex VPS Hosting FAQ
2.1 Is Forex VPS hosting worth it?
Yes, the best Forex VPS hosting is indeed worth it if you're looking for stable, reliable, and fast connections for trading Forex efficiently. This solution will enhance your trading and provide you with the necessary resources to maximize your Forex profits.
While Forex VPS hosting isn't necessary for trading Forex, it's much better than using your machine and keeping it turned on all the time. A great Forex VPS hosting solution will give you lower latency and advanced security tools, which greatly benefits you in the long run.
Not to mention that Forex VPS hosting also supports automated trading, so it can do everything for you, which is great for inexperienced users. Overall, we can say it's worth it as long as you're paying a fair price, which you'll do with our top 6 Forex VPS hosting providers in 2023.
2.2 How much will Forex VPS hosting cost me?
The price of the Forex VPS hosting will greatly depend on several factors, such as the provider you choose and the amount/type of resources you need. Generally speaking, you can get the cheapest Forex VPS hosting plan at $9.99 to $40/mo.
However, if you need more RAM, storage, and advanced security features, prices can go up to $1,000 a month or even more if you choose V2Cloud's Team plans. Free Forex VPS hosting is available in ForexVPS but only after fulfilling certain conditions.
2.3 Is Forex VPS hosting safe to use?
Yes, it is. Forex VPS hosting includes daily backups, bank-grade encryption, DDoS protection, and other relevant security features that make Forex trading safe, secure, and private. As long as you stick to any of the 6 solutions we talked about, you won't have any security issues.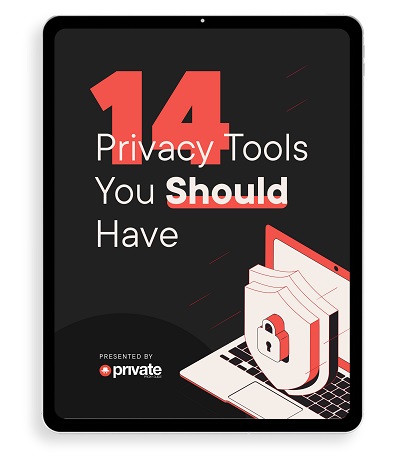 Learn how to stay safe online in this free 34-page eBook.