With traditional hard drives slowly fading away, fast and secure solid-state drives took their place. Having excellent speeds, security, and performance, SSDs are reliable companions for keeping your files and accessing them in a blink of an eye.
The great thing about SSDs is that they come in portable form, which is also known as an external solid-state drive. They provide the same blazing-fast speeds with the addition of encryption, and of course – portability, which allows you to carry your files around with you everywhere.
The truth be told, the best SSD external hard drives are very expensive, I'll be honest. However, they're a great investment if you have important files you need to access on the go. Ranging in security, capacity, shape, size, and connectivity, you can find tons of external SSDs out there.
But which one should you choose? Well, I aim to answer that very question in today's guide, so let's get straight to the subject without wasting a second more of your time.
1. Best SSD External Hard Drives in October 2023
To make sure you have plenty of choices, I decided to go with 8 SSDs in total. Beware that each model comes with different storage sizes, and because of that, I've presented those with the best value for the money.
Of course, if you like a particular model, you can always opt for more or less storage space if your demands are higher. Regardless of the storage size, a particular model retains the same writing/reading speeds, so you won't have to worry about that.
With my quick disclaimer out of the way, the best SSD external hard drives are presented below: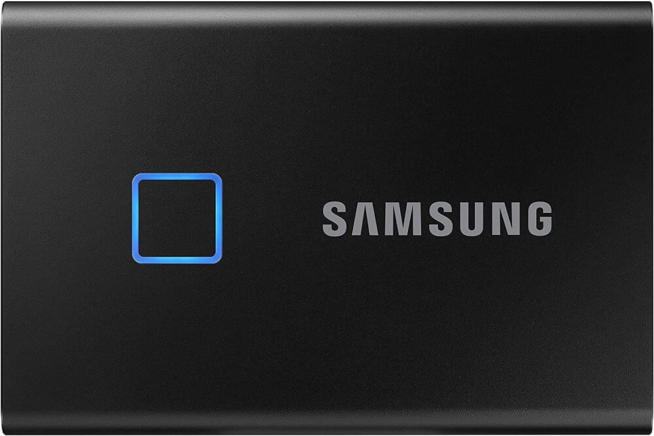 Starting off this list, I want to talk about Samsung T7 Touch Portable. This time, I've decided to go with a 1TB variant, which will cost you $139.99, which isn't very expensive. Samsung T7 Touch Portable offers a sleek, elegant, and modern design complemented by a fingerprint sensor.
This square-looking, the blue sensor lets you lock or unlock the SSD the same way you do with your phone. Along with 256-bit AES encryption, this makes the SSD virtually impenetrable, so you get the highest possible level of security.
In terms of connectivity, T7 Touch Portable supports USB 3.2 Gen2, making sure you get great performance. In fact, its writing/reading speeds go up to 1,050/1,000 MB/s, which is incredibly fast and guarantees hassle-free file transfer and access.
Overall, T7 Touch Portable boasts a small form factor, so it easily fits into any pocket. However, despite claiming to have a sturdy design that can withstand 6-feet drops, my impression is a bit different. I think that T7 could be sturdier for the price compared to the SSDs I talk about further in the article.
Pros
Fingerprint sensor
256-bit encryption
1 Gbps speeds
Small form factor
Affordable price for the quality you get
Cons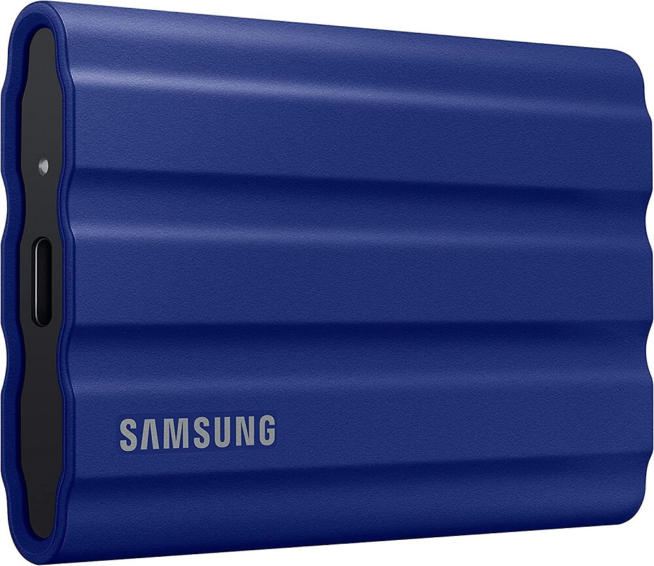 Before you ask, I didn't repeat myself – I intentionally went with two Samsung T7 SSDs because they're seemingly the same, yet, very different. T7 Shield Portable offers no fancy fingerprint sensor but for the price of around $200, you can get 2TB of storage, with T7 Touch Portable won't give you.
Moreover, T7 Shield Portable comes with a sturdy, rubberized enclosure with an IP65 rating for water and dust resistance. And while the writing/reading speeds are the same as T7 Touch Portable, Shield Portable has one advantage – it's also an internal SSD!
Aside from a USB-C connection, it supports M.2 connection, allowing you to hook it up to your motherboard and use it as a traditional SSD. Thanks to the NVMe transfer protocol, T7 Shield Portable has amazing performance, with stable and top-grade speeds across the board.
In fact, Samsung rated this portable SSD for gaming, content creators, and photographers, so performance shouldn't be an issue. My only gripe with T7 Shield Portable is that, apart from a different form factor, it offers nothing fresh compared to other T7 models.
But why fix something that's not broken?
Pros
2TB variant is very affordable
Can be used as an M.2 SSD
Top-grade performance
Great for gamers, content creators, and photographers
Cons
No new features compared to other T7-series SSDs
Adata SD700 is a great external SSD for people on a constricted budget. I found its largest 1TB variant to be extremely valuable at the price of $122, which is a bargain for this type of external SSD. The highlight of the SD700 is its design that's not very inspiring but it's as sturdy as it gets.
I mean, it has an IP68 rating, meaning that its enclosure is fully dust and water-proof. Adata also claims that it's "military-grade shock-proof" which means that falling on the ground shouldn't do any noticeable damage.
In terms of performance, Adata SD700 won't be as fast as Samsung T7 SSDs. However, reading/writing speeds of 440 MB/s should be enough for moderately-demanding users who love gaming, photography, or just fast access to any type of file.
Furthermore, Adata SD700 uses a USB 3.1 interface, which is good, but not great, given that Samsung T7 SSDs come with the newest 3.2 standard. However, it works with macOS, Windows, and Android, so device support is more than decent.
Oh, and don't forget that Adata doesn't include a USB cable in the box, so you'll have to spend a few dollars on a compatible USB cable.
Pros
Very cheap
IP68 rating
Works with Windows, macOS, and Android
USB cable is included in the package
Cons
Not the most inspiring design
440 MB/s read/write are on the slower side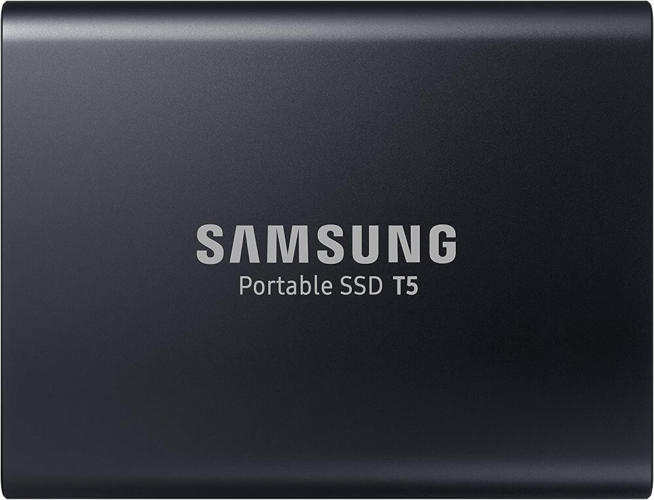 Samsung T5 is a legend among SSDs, and despite being an inferior version of the T7, it was never overshadowed. T5 is still an expensive option at $179 for a 1TB variant, but its reliability and durability are hardly surpassed by other similar SSDs.
Since its inception in 2018, T5 brought 256-bit encryption to the table, along with a blazing-fast USB-C interface for amazing connectivity. Its sturdy, yet elegant design is complemented with decent performance and writing/reading speeds of up to 540 MB/s.
While not the fastest choice, Samsung T5 always aims for the upper limits of its performance claims. And to make the package even fuller, it includes several USB cables, making T5 backward compatible with older USB ports if your PC doesn't support USB 3.0.
Overall, this is a very good choice for gaming and multimedia, as long as you don't mind its expensive price. Besides, it has more than 12,400 ratings on Amazon, with 4.8/5 stars, making it among the best and most popular SSD external hard drives online.
Pros
Extremely reliable and well-known
USB-C connection
Sturdy and elegant design
Includes several USB cables in the box
Cons
540 MB/s speeds are dated for 2022's standards
Rather expensive for its age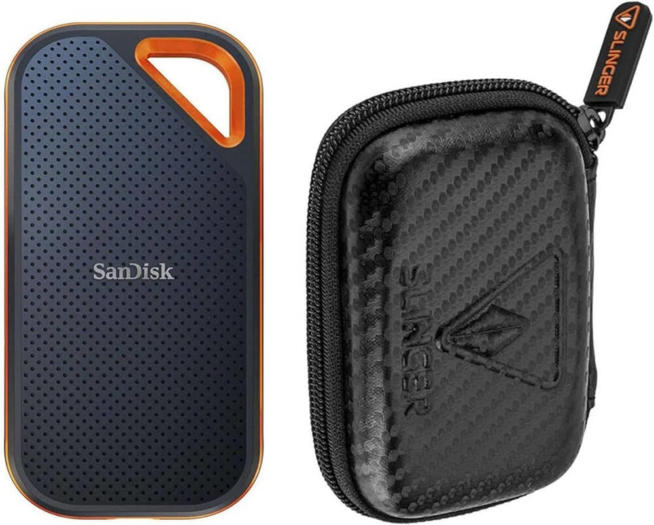 If you want uncompromising performance, sturdy design, lots of storage, and bank-grade security, look no further than SanDisk Extreme Pro V2. This is one of the best SSD external hard drives I've used but with 4TB of storage and the price of $899, I would lie if I said it was cheap.
SanDisk Extreme Pro V2 isn't for those on a budget. It's a full-fledged 20 Gbps external SSD with up to 2,000 MB/s read/write speeds that is an absolute beast. Moreover, it offers 256-bit AES encryption coupled with password protection, for the highest level of security.
I should also mention its USB 3.2 port, thanks to which, you'll get stable performance at all times. Its aluminum body with the enforced casing is perhaps one of the most resilient I've ever seen, so if you drop your things often, Extreme Pro V2 will be the last to die as a result.
Even better is the fact that SanDisk includes a carbon-like case in which you can conceal the SSD. Plus, there's a huge 5-year warranty, so if you have any issues, SanDisk will happily fix them for you. Besides, you're going to pay nearly $1,000 and that's the least they can do.
Honestly, aside from its price, SanDisk Extreme Pro V2 has no specific downsides. If you have a lot of money to spend on a portable SSD, this one will, I'm sure, suit your needs perfectly.
Pros
2,000 MB/s read/write speeds are phenomenal
256-bit AES encryption + password protection
USB 3.2 port
The strong and durable casing
5-year warranty
Cons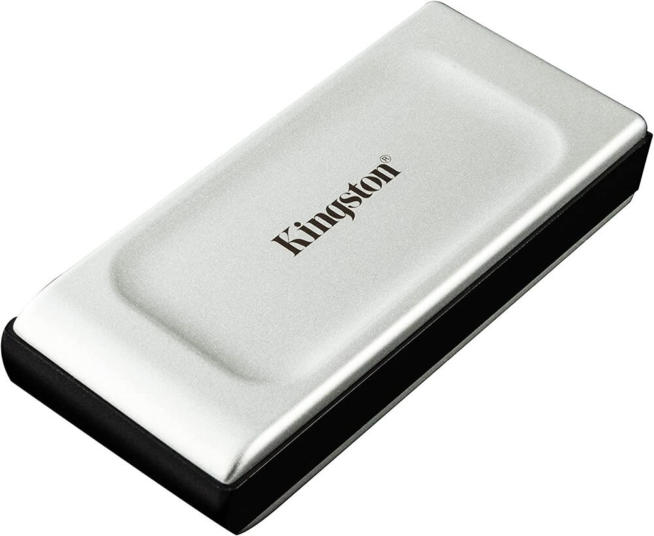 Kingston has always been a go-to brand for people who want quality hard drive storage at an affordable price. XS2000 and its 2TB variant will cost you $199, which is relatively cheap considering its 2 Gbps speeds for both reading and writing.
What's even more impressive is its size – or lack thereof. I mean, XS2000 looks like your typical USB Flash drive, yet, packs a punch of a much larger SSD. Kingston claims that it'll support 8K videos, very large documents, and high-res images, making it great for content creators or photographers.
I should also mention its USB 3.2 support but also the fact that you get a cable in the package. Although, I found this cable a bit shorter than I'd like, and, might I add, with a bit lower level of quality. Speaking of quality, Kingston XS2000 isn't the sturdiest external SSD I've used.
And while Kingston claims it's water-resistant and shockproof, I'm not willing to test its structural integrity that way. All in all, if you don't mind its small flaws and lack of encryption, XS2000 is a pretty good choice for the money.
Pros
Pretty affordable 2TB SSD
A small size SSD that easily fits into a pocket
USB 3.2 support
A solid choice for content creators
Cons
Not the sturdiest design
No encryption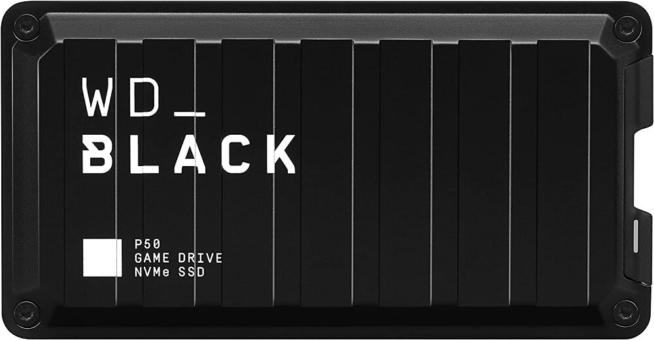 Looking to extend your gaming storage on your PC, Xbox Series X, or PS5? Well, WD Black P50 Game Drive is the right choice for you. I chose this 1TB variant because of its price of $189.99 but it also offers 2TB and 4TB variants, where the latter will cost you $499.99.
The 1TB variant should be more than enough, especially if you're extending your console storage. Being a gaming external SSD, it sports 2,000 MB/s speeds, which allows you to enjoy shorter loading times and more stable gameplay.
WD Black P50 also looks pretty slick, and with the low-profile black design, you can blend it into your gaming room perfectly. To guarantee maximum performance, P50 uses USB 3.2 port for connection with the gaming devices in your home.
Additionally, WD deems this SSD shock-resistant, so in theory, it could take some abuse. In my experience, though, WD Black P50 lacks some durability of Sandisk Extreme Pro V2 or Adata SD700. But if you use it on your console, chances are that you won't carry it around, so it's not a big deal.
Pros
Works with PS5
2,000 MB/s speeds
Minimalistic design
Excellent performance
The 1TB variant isn't expensive
Cons
Lacks durability for the price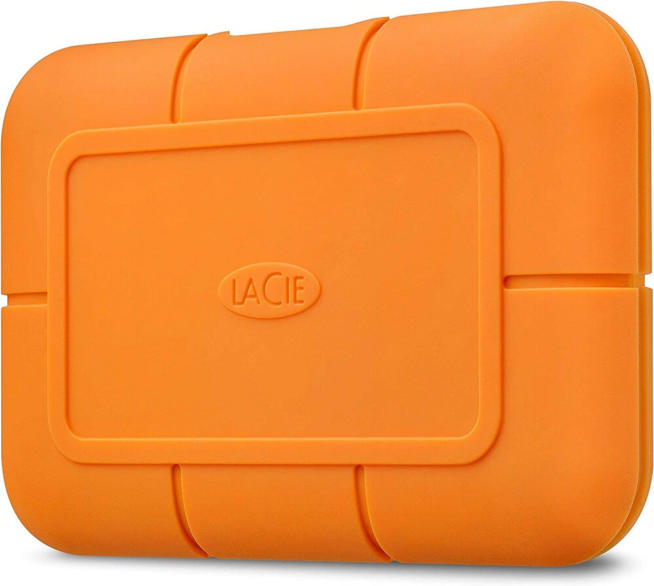 LaCie Rugged SSD aims to tell you what you're dealing with just by reading its name. This enforced external SSD is IP67-rated, which means it's going to deal well with dust, water, and three-meter drops. Impressively, LaCie claims that its SSD can take up to two tons of static weight from a car.
Aside from design, LaCie Rugged SSD boasts average performance that can reach up to 1,050 MB/s of writing/reading speeds. Its price is a bit more expensive as well, so this 500 GB SSD will cost you $169, which is a lot more expensive than Samsung T7 or Adata SD700.
The good thing is that, for the price, LaCie includes USB 3.2 connectivity, with a 5-year warranty and data recovery in case you lose your precious information. Security-wise, there's Seagate Self-Encrypting technology, meaning that data loss is highly improbable.
Important to mention is that it also supports Thunderbolt 3 USB-C connections where you can enjoy up to 5TB of storage size. That said, LaCie Rugged SSD is a bit more expensive and has average speeds, but if durability is your main criterion, you're unlikely to find a better choice at this price range.
Pros
Among the most durable external SSDs
5-year warranty
Data Recovery program
Supports Thunderbolt 3 USB-C
Cons
Average speeds
Smaller storage capacity
2. Best External SSD FAQ
2.1 External vs traditional SSDs – which is better?
Both options are great and they can offer the same level of performance, storage, or security. The main difference is that external SSDs are optimized for portability, while traditional SSDs can only be plugged into your computer's SATA or M.2 slot.
With external SSDs, you only need a USB port to connect, making it easier to hook it up to different devices. However, for your main PC storage, you should always use a traditional SSD, with an external SSD functioning as a backup or storage extension.
2.2 How to connect an external SSD to my computer or phone?
If you have two functioning arms, one SSD, a USB cable, and a computer, phone, tablet, or laptop, you can connect an external SSD. Simply plug the USB cable into your SSD, plug the other end of the cable into your device, and boom – you're all set!
2.3 What should I look for in the best external SSD?
Choosing a great external SSD isn't very hard. When buying one for myself, I always look for the amount of storage, security features, speeds, and warranty. However, if you're carrying your SSD around all the time, having in mind a sturdy, yet small form factor should also cross your mind.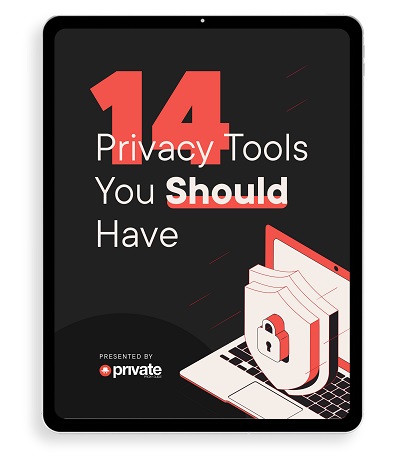 Learn how to stay safe online in this free 34-page eBook.