There are many solutions available in today's cybersecurity generation to help secure network links. It is a vital priority for any organization or business since they are likely to have remote workers.
Therefore, we must ensure that all confidential information, company information, research, etc. transmitted in and out of the company are safe and protected. Fraudulent third parties can not easily hijack them.
If you are looking for answers to your VPN concentrator's questions, please read it as this is your guide for your network or company that you want to establish.
1. What is a VPN concentrator?
The VPN Concentrator is a network system that enables a network model to be managed by several VPN tunnels. VPN tunnels are the term of a protected link, which utilizes advanced techniques of encryption to secure web-based information.
This facility makes the transit link through any network through which it can be detected and interpreted without any possibility of deciphering data. The tunnels run independently. They are uniquely designed for the management of VPN communications technologies in reliable multi-user conditions.
2. Who should use VPN concentrators?
VPN concentrators are mostly used by coordinated companies and entities with several networks on a single system, such as an Internet or a telephone line, a private or public network. VPN concentrators are also suitable for operators who wish to protect their system and prevent interception of communication.
VPN Concentrator users can connect to a secure network link or multiple users of two networks with the installation of VPN Concentrators for both systems and can also be used by remote network users.
3. What does a VPN Concentrator do?
A VPN concentrator effectively doubles the features that allow the VPN router to communicate with advanced data and network security over other layers. It is also used for identifying a large number of tunnels and examining it. It has various roles: user authentication, IP addresses assignment to users, encryption and data decryption, end-to-end data transmission, and tunnel setting and configuration.
The VPN architectures are commonly used for site-to-site configuration. The most sophisticated techniques of encryption and authentication are designed mainly for remote access or site-to-site VPN innovation. The VPN concentrator offers employees worldwide access to their files quickly and conveniently to understand their tasks and activities.
VPN concentrators are formed based on a significant number of factors, starting from the total number of remote users, file types, and the company requirements that implement it.
The VPN focus functions are as follows:
Maintains security keys
Organizes tunnels
Encrypts and decrypts data
Consults tunnel parameters
Assigns user locations
Validates users
Handles incoming and outgoing data transmission as a tunnel endpoint or router
Manages information transfer over tunnels
4. How does a VPN Concentrator work?
When you do business and start connecting people from various parts of the world that you hired online, you must get the network and files from those who work for your business. The VPN Concentrator fulfills its function in your company to facilitate healthy systems and ensure your company's employees' secure, easy, and productive operation. And how does it work?
By establishing a protected link over an IP or TCP network, like the Internet, users consider it a private link, VPN concentrator creates a virtual private network. It can link a single network user to LAN or LAN to LAN.
As mentioned above, the tunnel is the term of that safe link. To negotiate security criteria, VPN Concentrator uses tunneling protocols to encapsulate packets, build and handle tunnels, receive and transmit them through and out the tunnel.
Tunnels will accept direct packets, encompass them, and transmit them to the other part or end destination where connections are not encapsulated and sent to their end destination. They could also be sent to its end destination, unencapsulated, and receipt of embedded packets.
5. VPN Concentrators Security
VPN Concentrator or Router
Be sure to review and determine the security requirements or capability before you decide what's best for your company's needs. If the entity is low enough, it will be the safest option to go with a VPN router. The cost of using a VPN center, particularly for small businesses, can be very high.
VPN Concentrator or Site to Site VPN
Note that in situations such as one-network user-to-many, VPN Concentrators are generally used. It indicates that there is only one specific place where the server is located for several remote workers.
In situations such as many remote employees log into several business pages, it makes better use of Site VPN.
VPN Concentrator or SSL or IPSec
VPN Concentrators usually use either SSL or IPSec to create a stable link.
However, if you want to use this, careful considerations are required. While this support provides a few of the top security levels available, it usually needs additional IT personnel to install and deploy. Much as with IPSec, installing a remote worker's device requires a different web server kit.
IPsec can be used only if most remote employees are based in fixed locations, but if the staff travel or need to travel from one place to another, SSL is the perfect option for them to use.
6. Key Benefits of a VPN Concentrator
Users worldwide can connect to their business networks securely with internet connectivity. The VPN Concentrator redirects and reshapes network traffic for users. When you begin the program, the VPN Concentrator tunnel will be automatically generated to access some information.
Software applications can be set to Always-On, which ensures that a protected tunnel will always be used when you activate your device to link to a network via a VPN concentrator.
VPN concentrators offer encryption and authentication in these corporate environments to make it safe and discourage hackers from installing malware or stealing private information.
A standardized router type with more advanced algorithms and protocols, the VPN concentrator. They incorporate the functions into multifunctional routers with a firewall as well. Typical routers must not be mistaken with a VPN concentrator.
7. Is it legal to use a VPN?
If you ever wonder if it is legal to use VPNs, yes! In the vast majority of the civilized world's VPNs are permitted to be used. All the rules regulating your country are subject to what you're doing with your VPN. It is your responsibility if your VPN does anything illegal. The use of a VPN is entirely legitimate, however.
8. Why use VPN Concentrator?
It is not new to VPN Concentrators to allow network users to access files dynamically, but a great benefit to the businessmen in the world who try to make names worldwide. The same feature is possible with a VPN router and VPN connections that are site-to-site.
The unique and distinct thing about VPN concentrates is that they can simultaneously supply protected VPN tunnels to large numbers of people.
Often the VPN Concentrators are called specialized VPN routers. Rather than a home network, they are suitable for large corporations.
VPN Concentrators support thousands of users around the world. It can perform for remote network users linking to the VPN network at the core of a small company.
Their handling by more than thousands of people is also vital for large organizations and corporations. Without a doubt, the installation of VPN concentration without any worry is a great way to help your business progress and safety.
9. Takeaway
If your company has to have either a VPN router, a VPN site-to-site, or a VPN Concentrator, you can determine before starting your small business to verify its protection. There are numerous solutions to making progress with your business, besides VPN concentration, by worrying about its security framework.
There is a great deal of practical encryption To secure your network from any external attacks or problems. However, the VPN concentrator is only one alternative and one of the most advanced safety network resources.
Before you want to get a VPN concentrator, you must spend time specifying the standards. After reading this guide, you probably realized, if a VPN concentrator can cover costs, there are many benefits of having your company. A VPN router can be best used by small businesses and startups only.
If this VPN Concentrator guide has helped you decide what you are going to use when you start expanding your small business online comfortably and with less concern, leave us a comment and check out some of our reviews on our website to find out more. Keep reading! Keep updated!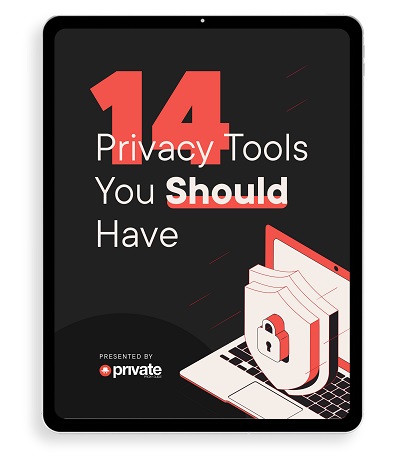 Learn how to stay safe online in this free 34-page eBook.