If you live in one of the countries that fall within the 14 Eyes alliance, you may want to use a VPN that is located outside those countries to protect your privacy.
The 14 Eyes alliance is a surveillance agreement that was made between 14 different countries. It stipulates that information must be shared amongst these countries. The purpose of this is coordinating military signals amongst the members of the alliance.
While this may be beneficial for military and political means, it may not be so great knowing that your personal browser history and IP address is known amongst several countries' intelligence bureaus around the world.
Hence, for this reason, people living in one of the countries that fall within the alliance may benefit from utilizing a VPN located outside of those 14 countries.
VPNs or virtual private network is used to hide a user's IP address. When selecting a VPN, the VPN company must not be located within the 14 Eyes alliance.
2. Best VPN Outside 14 Eyes 2023
The five best VPNs outside 14 eyes are:
2.1 NordVPN – Best Overall VPN Outside 14 Eyes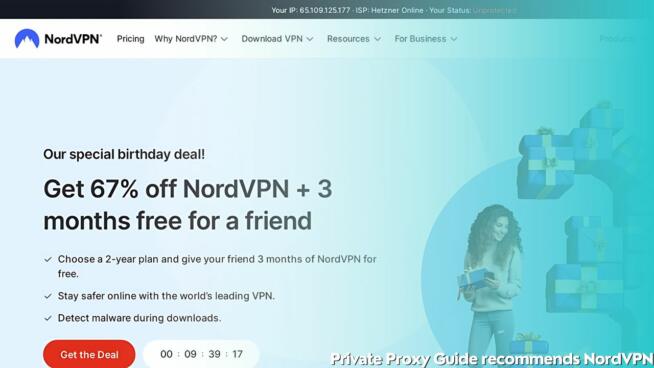 NordVPN has a wide range of coverage, offering connections to more than 59 countries such as Ireland, Costa Rica, and Canada. It is based in Panama which does not fall into the 14 Eye alliance. What makes NordVpn stand out is its double VPN which is referred to as a multi-hop. This multi-hop slows down your device but adds a second layer of protection.
A single subscription provides you access to six connections, and you have the option of purchasing subscriptions with cryptocurrency. NordLynx, the tunneling protocol, is very fast, and RAM-only servers ensure that no logs of your activity are maintained.
With NordVPN you get great security, reliable 24/7 customer service, a 30-day money-back guarantee, and a seven-day trial period that lets you try it out before making any commitments.
Your IP address remains hidden with NordVPN, and you have access to streaming services such as Netflix. The only disadvantage to using NordVPN is that you do not get a free trial on desktop devices.
2.2 ExpressVPN – Fastest VPN Outside 14 Eyes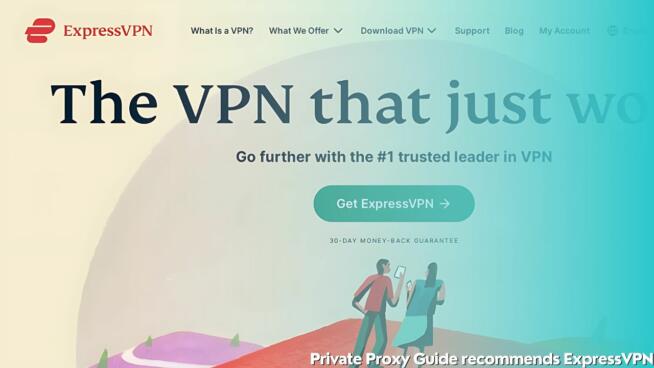 ExpressVPN falls outside the jurisdiction of the 14 eyes alliance because it is under British Virgin Islands law and has over 3000 servers in more than 90 countries, including the United States, Iran, and China. It is one of the best VPNs on the market and has been named the editor's choice for a VPN by CNet and TechRadar.
Additionally, ExpressVPN has military-grade security. It uses RAM-only servers, which means that no logs or records of activity can be stored.  It uses AES-256 encryption and has a network lock or kill-switch. This kill-switch protects your data. Even if your VPN connection drops, internet traffic is blocked until the connection and subsequently, protection is restored.
This VPN offers a host of features, such as masking your IP address, obscuring servers, and split tunneling. Its Lightway Tunneling feature prevents any drop in speed, even if you do not have access to a fast internet connection.
With ExpressVPN's MediaStreamer feature, you can access video streaming services such as HBO Now, Hulu, and Netflix. You also have access to other streaming services offered in other parts of the world, so you can watch your favorite show without having to move countries.
This VPN gives you a 30-day money-back guarantee and great deals on its subscription packages. You get five connections per subscription, and can access ExpressVPN on Mac, iOS, Android, and Windows. You also get custom firmware, allowing you to use the VPN on several devices all at once.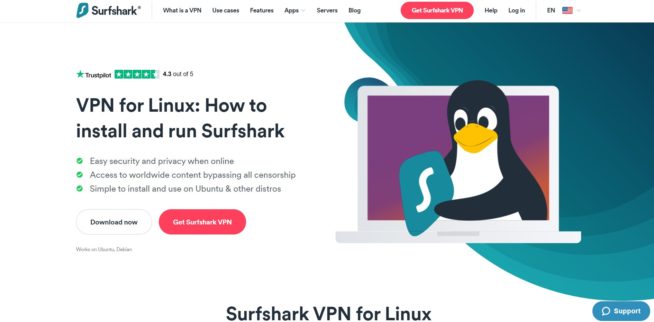 Surfshark is by far the best value for money VPN. It gives you unlimited simultaneous connections that work on several different devices. You can connect through more than 60 countries, some of the most popular being Canada, Ireland, and Costa Rica. Like ExpressVPN, SurfShark is based in the British Virgin Islands and falls outside of the 14 Eye group of countries.
If you love gaming, you know that you can fall prey to Distributive Denial of Service attacks or DDoS. These attacks prevent you from logging onto your gaming platform. The great thing about SurfShark is that it protects you from these kinds of attacks. Attackers carry out DDoS attacks by making your computer or network unavailable. Connecting to a VPN such as SurfShark prevents them from accomplishing this.
SurfShark has a CleabWeb feature that blocks online ads, and prevents phishing, provides you with malware detection, and removes suspicious links of any kind. It offers subscriptions as low as 2.49 dollars a month on a two-yearly subscription, although monthly subscriptions can be expensive.
You also get great security as Surfshark employs a no-log policy that was independently audited. It also gives you access to blocked sites such as Netflix.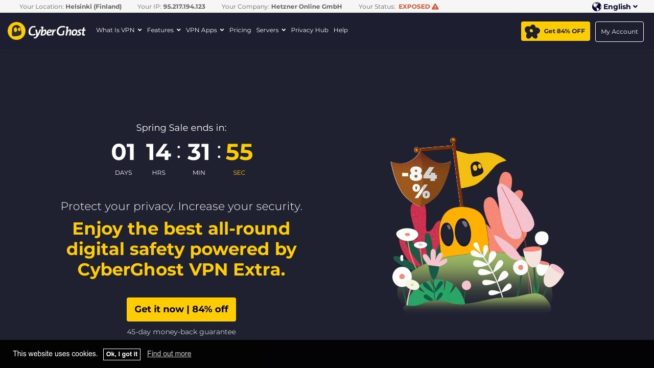 CyberGhost is based in Romania, which falls outside of the 14 Eye alliance. It is unique because it has one of the best money-back guarantees, covering a wide variety of countries. You get seven connections per subscription along with some browser extensions. It keeps your information private because it does collect information about the connection you accessed, your IP address, browser history, or any other information that you might not want anyone else to know.
It has 48 servers in the Seattle area, and gives you access to features such as ad blocking and malware detection while providing access to streaming services like Youtube and Netflix. The only downside to using CyberGhost VPN is that it can improve its security by having its no-log policy audited and improving the connection.
2.5 VyprVPN –

Great VPN for Streaming

 Outside 14 Eyes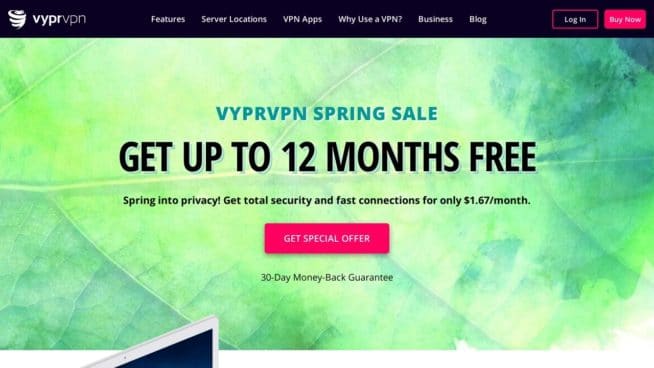 VyprVPN is based in Switzerland, which does not fall into the 14 Eye group of countries. It is a no-log service provider that is among the oldest and most trusted VPNs on the market, earning its place on our list, and has servers in over 70 countries worldwide.
This VPN owns all its hardware and software, unlike many of its competitors, which means that no third party can potentially access your information. It also employs a no-log policy, and includes WireGuard protocol, one of the fastest in the world that still provides outstanding security.
It is another VPN that provides excellent service at a reasonable price. Subscriptions start from only 1.67 dollars a month, making it the most cost-effective VPN on this list. It gives the user access to more than 40 different streaming libraries such as Netflix, Hulu, and Disney+.
2. What Countries Make Up the 14 Eyes Alliance?
The 14 Eyes Alliance is formed by Australia, the United States, New Zealand, the United Kingdom, Denmark, Canada, Netherlands, France, Germany, Norway, Italy, Belgium, Spain, and Sweden. It is not a new alliance but has been in place since 1943. If your VPN is located in any of those 14 countries, you are sharing your information with all these countries.
2.1 Why Do I Need a VPN in 14 Eyes?
VPNs protect your privacy and make it harder for anyone to compromise or access your personal information. Using a VPN creates a secure layer of protection through encryption, which is simply changing your information, so it cannot be "read" by a third party. Remember that if a country truly intends to track your information, there are other ways in which it can accomplish this goal.
Another great reason to make use of a VPN to access sites or networks that may be restricted or censored in your country. You can achieve this by connecting to a VPN in another country that supports the site you are trying to access. This tricks the software into believing that you are in that country and allows you access to the content.
2.2 The Criteria for the Right VPN
A good VPN to protect your information from being shared amongst countries in the 14 Eyes alliance must include good encryption to protect your privacy efficiently. This encryption must be military-grade. Another thing to look for in a VPN is the location of its servers and its ability to get around geo-restrictions.
It should also have a no-logs policy which simply means that it does not keep a log or record of your activity. The ideal VPN should also have a stable and extensive network with high speed-servers to prevent disconnections.
3. Final Thoughts
The 14 Eye Alliance is a group of 14 countries that have an agreement to share intelligence. This means that users within the 14 Eye group of countries share their information with these countries. Utilizing a VPN or virtual private network keeps your location and IP address safe, so you can conduct your daily activities without having to worry about the safety security of your information.
VPNs offer many benefits such as hiding your IP address and allowing you to access streaming services and online casinos that may be blocked due to regulations in play in that country. Choosing the right VPN in a 14 Eyes country does not need to be difficult if you refer to this list of the five best VPNs outside the 14 Eyes alliance.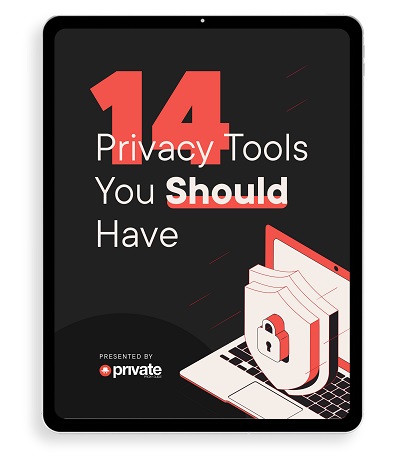 Learn how to stay safe online in this free 34-page eBook.