When you just want to have fun online and kill some time, it's often interesting finding new people to chat with. Much like Omegle, OmeTV is a platform that allows you to chat with random people but only through video chat.
However, due to the stringent behavior rules of the platform, you can often get banned from OmeTV, which will prevent you from accessing the site and enjoying video chat sessions with other people. Today, we'll show you how to get unbanned from OmeTV in 2023 and fix this problem easily.
1. How to Get Unbanned from OmeTV 2023
When you get banned from OmeTV, it's vital to know how this ban works. Namely, the platform sees your IP address each time you visit it. If you misbehave or you get reported by a particular user, for example, the platform blacklists your IP address.
Thus, each time you try to access OmeTV with that IP, you'll be blocked. The key, therefore, is to somehow change your blacklisted IP address with another IP that's not blacklisted. This is the answer to how to get unbanned from OmeTV easily.
To change your IP, you'll need to use a VPN and for this purpose, we recommend the quality and reliable VPNs such as ExpressVPN or NordVPN. These providers offer unlimited bandwdith and thousands of VPN servers, allowing you to swiftly change your IP and access OmeTV after the ban.
1.1 How to Get Unbanned from OmeTV on Your PC With a VPN?
With that out of the way, let's see how to get unbanned from OmeTV using a VPN on your PC.
Subscribe to a VPN service. As said, we recommend ExpressVPN or NordVPN as they're the most reliable providers that work with OmeTV always.
Download and install a VPN on your computer. These providers will work on Linux, macOS, and Windows, so any operating system will do.
Close OmeTV if you have any of its tabs opened. Also, clear the cookies and close the browser completely.
Open the VPN application and sign in with the email/password you provided in Step 1.
Connect to a VPN server of your choice. The location of the server doesn't matter, as long as it's not China, Iran, the UAE, Qatar, and other countries that banned OmeTV.


ExpressVPN OmeTV

Open your browser and visit OmeTV. Now, you should be able to use it again and enjoy video chatting with no issues.
1.2 How to Get Unbanned from OmeTV on iOS/Android With a VPN?
If you prefer using the OmeTV mobile app on iOS or Android, you can also get unbanned from OmeTV on your phone. Here are the steps:
Get a subscription from a VPN provider like ExpressVPN or NordVPN.
Visit either Apple Store or Google Play and download the VPN application of the provider you subscribed to. These apps are free to download, so you won't get charged.
Uninstall OmeTV from your phone.
Open the VPN application you installed in Step 2 and sign in using the credentials you provided in Step 1.
Connect to a VPN server in any country, outside of the countries that banned OmeTV.
Visit Google Play/Apple Store and download OmeTV again.
Once OmeTV is installed, launch it, and you should be able to use it normally.
1.3 How to Get Unbanned from OmeTV by Resetting Your Router?
Another way to get unbanned from OmeTV in 2023 is to reset your router, in which case, you should get a different IP address from your ISP. This method isn't as reliable as using a VPN and you don't get additional security benefits.
Still, it's worth trying if you don't want to use a VPN, so just follow these steps.
Close any OmeTV instances you have running on your PC.
Clear your browser cache and cookies and close the browser.
Run the Command Prompt as an administrator.
Enter this command "ipconfig/flushdns" and press Enter.


Flushdns Windows

After a few seconds, the command will be executed. When this happens unplug your router.
Wait for around 5 minutes and plug it back into the socket.
You should now have a different IP address, so go back to OmeTV and see if it works.
2. FAQ
2.1 What If I Can't Get Unbanned from OmeTV?
If you can't get unbanned from OmeTV, try clearing your browser cookies/cache or switching to another browser. In many cases, when I switched to another browser, I fixed most of the problems regarding unblocking restricted sites or circumventing IP-based bans.
2.2 How long are OmeTV bans?
It depends on the way you violated the site rules. Generally speaking, a ban can last from one week to three months but it can also be permanent. Also, if you're banned multiple times and you continue to misbehave, chances are that a permanent ban is coming.
This permanent ban can also be fixed by using a VPN and changing your IP address.
2.3 How to avoid OmeTV bans?
The easiest way to avoid getting banned on OmeTV is to keep your video chat sessions "normal." In other words, don't insult, attack, or disrespect your chat partners in any way. Be sure to keep your face visible and don't display nudity, as OmeTV is strongly against these practices.
Besides, other users can report you as well, so if you misbehave or do anything malicious, know that you most likely won't go under people's radar. Someone will report you one way or another and you'll get banned eventually.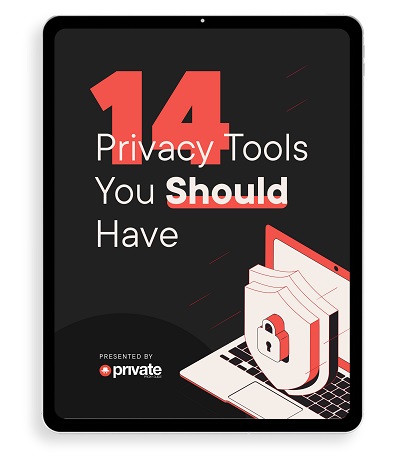 Learn how to stay safe online in this free 34-page eBook.