Instagram Reels is a feature that allows users to create short, entertaining videos set to music and share them on the platform.
These videos can range from 15 seconds to one minute in length, and they have quickly become one of the most popular features on Instagram, with millions of users creating and sharing their own Reels every day.
One of the benefits of Reels is that they are easy to share, which has led to their widespread use in the entertainment industry.
Musicians, comedians, and influencers have all embraced Reels as a way to connect with their fans and promote their brands.
However, one downside of Reels is that they can be difficult to download, especially if you want to save them to your device for offline viewing or to share with others.
This is where Instagram Reel downloaders come in. These tools are designed to make it easy to download and save Reels, so you can watch them whenever you want.
In this article, we will take a look at some of the best Instagram Reel downloaders available, and discuss their features and functionality.
1. Best Instagram Reel Downloading Software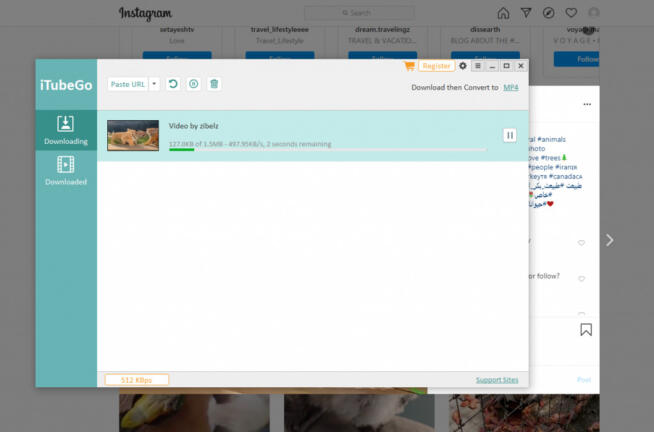 Equipped with powerful and user-friendly features, iTubeGO is one of the most frequented tools for downloading Instagram reels. The desktop application facilitates the quick download and conversion of Insta reels into MP3, MP4, 4K, and HD MP4 formats.
You also have the option to directly download the audio from the Instagram reels. Another handy feature is the video cutter that enables you to extract a section of the Insta reels to share on TikTok and other platforms supporting short videos.
iTubeGo also supports batch reel download if that's what you are looking for.
Pros
Allows batch downloads
Supports thousands of video-sharing platforms
Build-in proxy to download videos restricted in your region
Manually select the range of video quality settings from SD to UHD video quality
In-built Password Protected Folder
Cons
The trial Version supports limited features
Does not offer a free version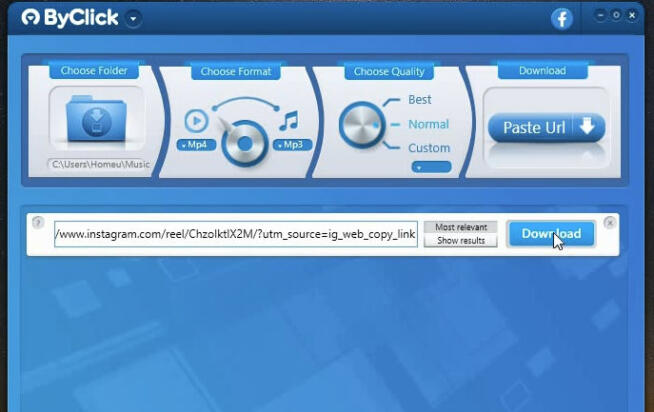 ByClickDownloader supports video download from more than forty platforms, including Instagram making it a suitable tool for downloading reels. Available as a desktop app, it is stocked with a slew of sophisticated features which make downloading the reels a breeze.
You simply need to copy the URL of the Insta reel you've been eying and paste it into the app. The download tracking section shows the status of the downloads in progress.
ByClickDownloader supports a range of video resolutions, including 4K and 8K. You can instantly convert the downloaded Insta reels into MP3, MP4, AVI, FLV, WMV, 3GP, WEBM, MKV, WAV, AAC, and M4A.
Pros
Quick and Hassle Free process
Download the videos in 720p, 1080p, 4K, and 8K quality
Extract audio from the Insta reels
In-built video format conversion
Cons
Not available for Mac and Linux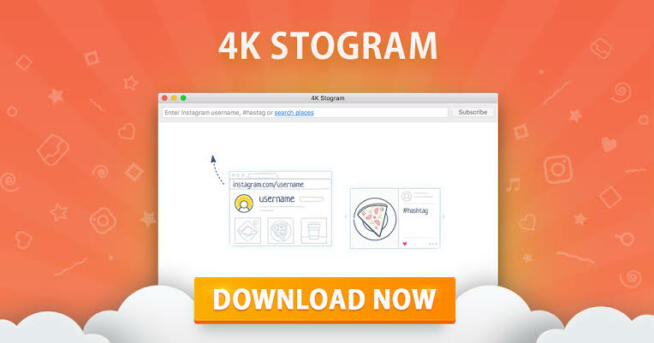 Next, we have 4K Stogram, a cross-platform Instagram reel downloader supporting all the popular operating systems, including Windows, Mac, Linux, and Ubuntu.
This desktop tool permits multiple reel downloads at once and can be configured to download all the upcoming reels on the channel in advance.
You are free to download reels uploaded by any publicly accessible Instagram handle, hashtags, and location, and that's not it! You can also download reels from private Instagram accounts after logging into your profile.
The tool ensures that the quality of the original content is not lost and also lets you copy the original captions of the reel if you wish so. 
Pros
Download private Instagram reels
An in-app calendar to download reels uploaded in a specific time period
Free Version Available
Cons
Free version spams you with ads
Limited reel downloads in a day in the free version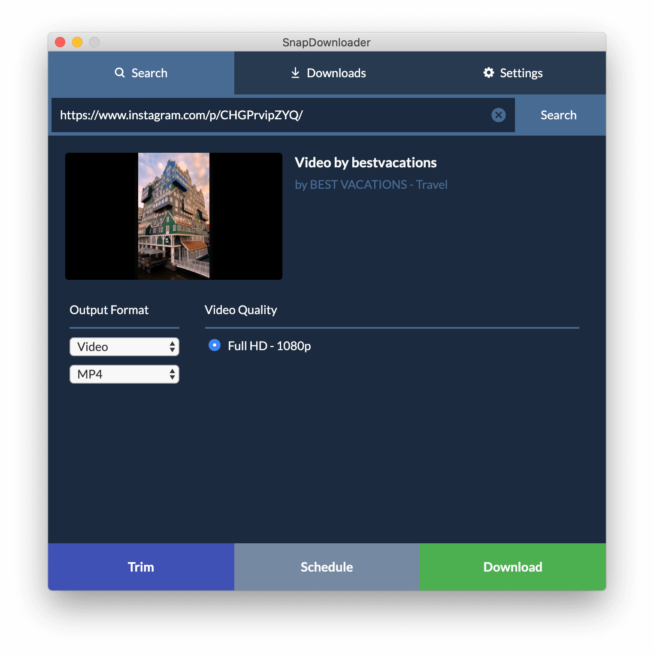 SnapDownloader is the best option for downloading reels from public Instagram accounts in up to 8K resolution. What's unique is that it lets you schedule downloads of the Insta reels.
The tool is compatible with Windows and Mac operating systems and supports an array of formats, including MP4, MP3, M4A, and AAC.
The process to download the reels is pretty straightforward. It is possible to manually configure the output quality and format before initiating the reel download. SnapDownloader also allows you to extract the audio of the reel instead of downloading it in MP4 format.  
Pros
Supports batch reel download
Built-in scheduler to schedule reel download
Extract audio files from reels
High-Speed Download
Supports download from more than 900 platforms
In-built Video Cutter
Cons
Occasional slowdowns
The free version is not available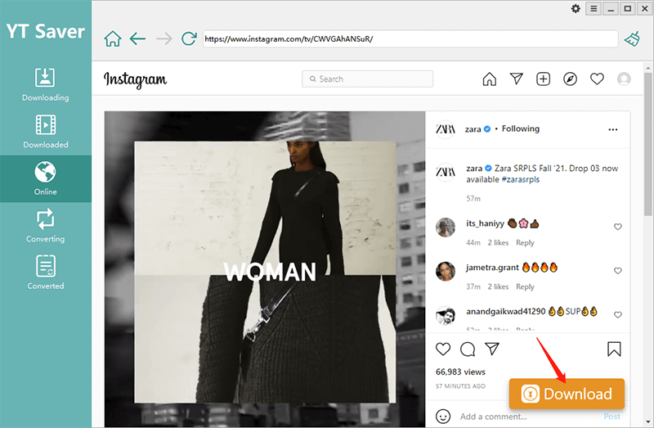 YT Saver is a versatile tool for downloading reels from your preferred social media platforms, including Instagram, without spending a penny. You can download videos from Instagram, Dailymotion, Facebook, TikTok, and other similar platforms.
Armed with powerful features, YT Saver is available as a desktop tool for Windows and Mac, and you can also use the web-based version to download the Instagram reels from the web browser.
The tool allows the download of multiple videos in bulk, and the private mode of the desktop tool keeps the downloaded content hidden from prying eyes.
Pros
Supports ultra-fast download and conversion speed
Private Mode to ensure privacy
Convert videos in another format without quality loss
Audio and Video Cutter
Cons
Free Version supports limited features
Certain video lengths have watermarks in the free version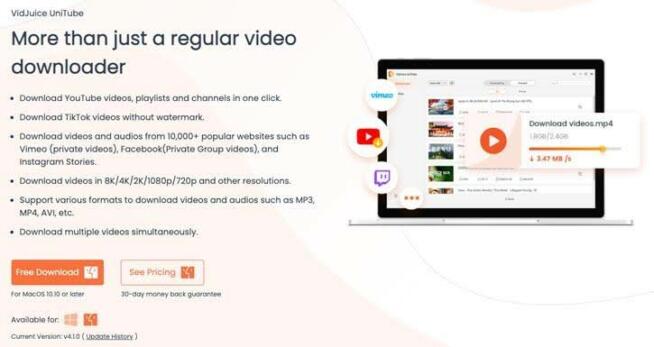 You can download reels from Instagram with the VidJuice app in a single click. The program is available for both Windows and Mac operating systems, and it is charged with a set of powerful features.
The tool includes a built-in video trimmer that lets you download the reels in form of short clips. The platform allows simultaneous downloads of multiple reels and syncs the download with Google Drive and Dropbox.
It also supports private mode and offers a password-protected folder to keep your private downloads.
Pros
Supports HD 720p, HD 1080p, 4K, and 8K resolutions
Built-in video converter
Download Reels without a watermark
Download multiple reels in a go
Download reels from private accounts
Cons
Purchase the subscription to use premium features
VideoProc, a GPU-accelerated video processing software is a one-stop shop to download Instagram reels and perform reel compression, conversion, editing, fixing, and more. 
This user-friendly Instagram downloader is available for your Windows and Mac platforms and lets you download the content without sacrificing the original quality.
What's interesting about VideoProc is that you can merge, crop, rotate, flip, cut, and add effects from the platform itself.
Pros
Supports full GPU acceleration for downloading HD video files
Allows downloading reels in batch
Manually select the resolution and format for each download
Cons
Not accessible on a smartphone
Limited Trial Period
Purchase a licensed version to access all feature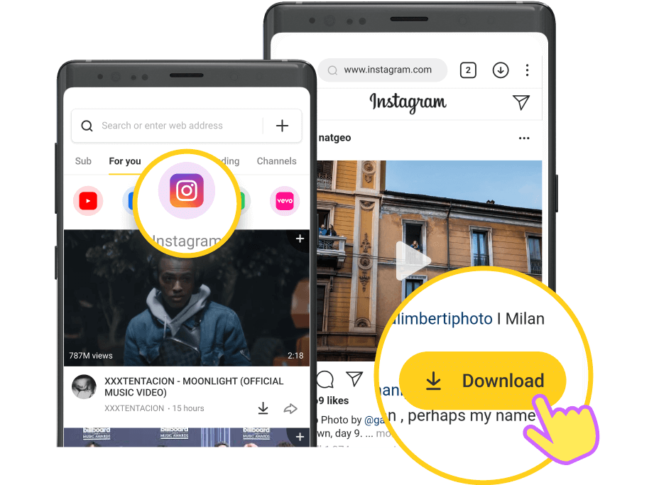 Snaptube is an intuitive and secure Instagram reel downloader app that needs no introduction. Available on Android and iOS platforms, the app allows the seamless download of video content from tons of social apps and websites.
You simply have to paste the URL of the Instagram reel, specify the preferred video resolution, and hit the download button to begin the download. 
The app includes a social sharing feature that empowers you to directly share the saved reels to other social media platforms like Facebook and Twitter. 
Pros
Set preferred video quality for each download
Works on mobile devices
Download MP3 from Instagram reels
Supports Night Mode
Cons
Dekstop version not available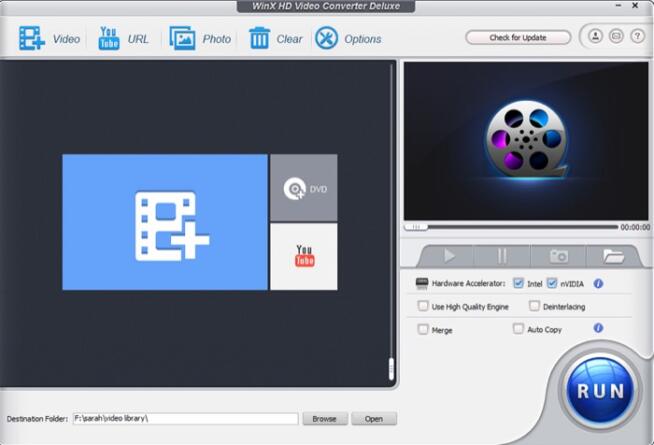 WinX Video Downloader is a free and powerful tool for downloading videos from Instagram and other similar websites.
The platform allows you to download from 300+ URLs in one go proving to be an excellent choice for batch downloading multiple Instagram reels to save time and effort.
WinX is smart enough to detect the URL, resolution, file format, and size, and all you need to do is pick your choice. The integrated snap capture feature lets you snapshot a picture from the video with a button click.
The software also allows 4K video download in original UHD or standard quality.
Pros
Supports more than 300 websites and social media platforms
Allows bulk download of HD, 1080P, and 4K videos
Edit, compress and change the format of Instagram reels
Convert reels to any format of your choice
Do not waste network bandwidth
Cons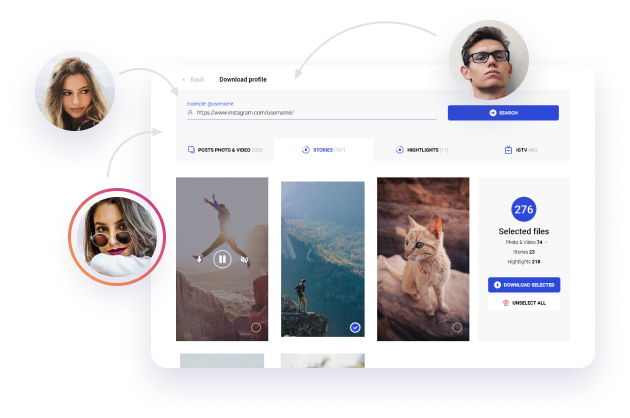 The Inflact is a cloud-based platform that enables you to download all sorts of content from Instagram, such as Reels, DP, IGTV, Stories, Profile, and Videos.
The tool is straightforward, and you simply have to provide the URL of the Instagram reels to download them in their original quality. Since it is a web-based service, it can be accessed from any device and operating system.
Inflact allows unlimited Instagram reels download by pasting URLs one at a time, but you can upgrade to the premium version to download all the profile content in one go!
Pros
No quality loss
Accessible on Windows, Mac, Linux, Android, and iOS platforms
Simple and hassle-free operation
Cons
Free version does not support batch download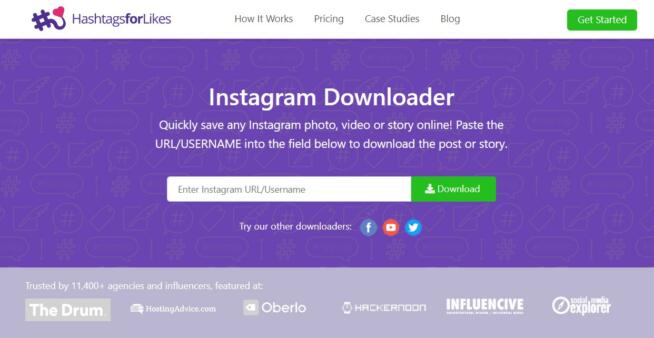 Hashtags For Likes is another Instagram downloader accessible via a web browser. This web-based tool gives you the freedom to save and watch any Instagram story, video, reel, or snapshot uploaded on any Instagram account.
All you need to do is to paste the profile URL on the dashboard and press the download button for the reel you wish to save offline. The premium version allows you to make unlimited downloads without affecting the quality.
Pros
Provides 256-bit SSL encryption to ensure data protection
Supports several file formats and resolutions.
Web-based service
Cons
The free Version degrades video quality
Upgrade to premium for unlimited downloads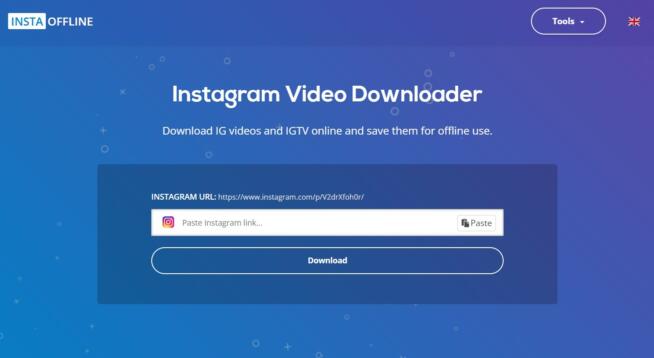 Instaoffline is a user-friendly tool that permits users to download Instagram reels, videos, posts, and IGTV content and access them offline from their devices.
There is no need to download any software as the downloader is navigable from any web browser on Windows, Mac, Linux, and mobile devices. This simple downloader allows you to save the Instagram reels in MP3 format and 720P resolution in the most effortless way possible.
Pros
Free Instagram Reel Downloader
Accessible via a web browser
No software installation required
Support 256-bit encryption
Cons
Limited Feature Set
The downloaded video resolution is uneven at times
2. FAQ
2.1 What is an Instagram reel downloader?
An Instagram reel downloader is a tool that allows users to download a copy of an Instagram reel (a short, looping video feature on Instagram) to their computer or device.
These tools are typically web-based, and they work by allowing users to input the URL of the reel that they want to download. The downloader will then fetch the reel and convert it into a format that can be downloaded and saved to the user's device.
Some Instagram reel downloaders may also have the option to download the audio from the reel separately, or to download the reel as an MP3 file.
2.2 Why use an Instagram reel downloader?
There are a few reasons why someone might want to use an Instagram reel downloader:
To save a copy of a reel for personal use: Some people might want to download a copy of a reel that they really enjoy so that they can watch it offline or share it with friends and family.
To repost a reel on another platform: Some people might want to download a reel and then repost it on a different social media platform, such as their own personal blog or YouTube channel.
To use a reel for educational or informational purposes: If a reel contains information that someone wants to reference or use for educational or informational purposes, they might want to download a copy of the reel for future reference.
To back up a reel: If a user has created a reel that they want to save as a backup in case it is deleted or lost, they might want to use an Instagram reel downloader to save a copy of the reel.
2.3 How to convert the Instagram reel into another format?
Head to Online-Convert, a free video converter and simply follow these steps:
Select video converter from the list.
Select a format from the options.
Upload the file from the local storage, video URL, or from the cloud.
Click the "start" button to start the conversion process.
When the conversion is complete, you can download the converted video to your device.
2.4 Which is the best editor for Instagram reels?
There are many video editors that you can use to create and edit Instagram reels. Some popular options include:
InShot: This is a user-friendly video editor that is specifically designed for creating content for social media platforms, including Instagram. It offers a wide range of features, including the ability to trim, crop, and rotate videos, as well as add music and text.
Adobe Premiere Rush: It is a video editing software developed and published by Adobe Inc. It is a simplified version of Adobe Premiere Pro and is designed to be a more user-friendly option for people who need to create videos quickly and easily. The software can be used on desktop and laptop computers, as well as on mobile devices such as smartphones and tablets.
iMovie: This is a video editing software developed and published by Apple Inc. It is primarily used on Apple's macOS and iOS operating systems, and is available as a free application on all Mac computers and all iOS devices. It has a simple, user-friendly interface that makes it easy for people of all skill levels to create professional-looking videos. The software also includes support for multiple video and audio tracks, and a wide range of transitions and visual effects.
KineMaster: Kinemaster is a mobile video editing app that is available on both Android and iOS devices. The app provides a wide range of features for creating and editing videos, including the ability to add multiple layers of video, images, and text, as well as a variety of special effects and transitions. In addition to these features, Kinemaster also includes a wide range of export options, including the ability to save videos in a variety of resolutions and aspect ratios, and the ability to share videos directly to social media platforms like YouTube and Facebook.
Ultimately, the best editor for Instagram reels will depend on your personal preferences and needs. I recommend trying out a few different options and seeing which one works best for you.
2.5 Is it legal to download reels?
Downloading reels for personal consumption will not land you in trouble with the law. However, it is not legal to download content from Instagram (including reels) for commercial purposes without the permission of the content owner.
This is because most content on Instagram is protected by copyright, and downloading it without permission would be a violation of the copyright holder's exclusive rights.
However, there are some exceptions to this rule. For example, if the copyright holder has given permission for their content to be downloaded, or if the use of the content falls under the doctrine of fair use (which allows for the use of copyrighted material without permission in certain limited circumstances), then it may be legal to download the content.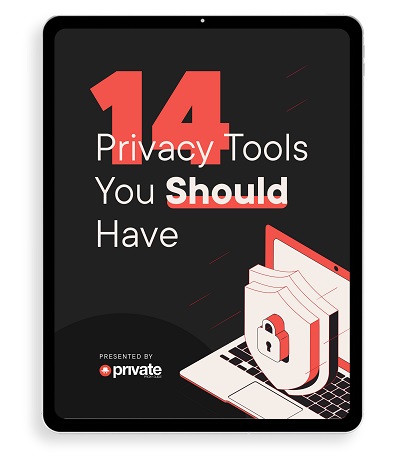 Learn how to stay safe online in this free 34-page eBook.