Windows 10 and 11 users who open the Network folder in File Explorer often see this new device called RalinkLinuxClient. At first, this problem is quite concerning because many people don't know what it is, but once you find out what it is in today's article, you'll see that this device is usually benign.
1. What Is Ralink Linux Client?
Let's start with a straightforward answer. If you Google-search Ralink, you will see that this is the name of the company that produces chipsets often used in our homes. In fact, Ralink is the largest chipset manufacturer in the world and many of your components are using its chipsets to operate.
1.1 Why Does Ralink Linux Client Show Up in Windows 10/11?
As said, there's a high chance that your computer's chipsets belong to Ralink. However, there's a bit of confusion regarding why Ralink Linux Client shows up in Windows 10 and 11 as a new device in Network. The simple explanation is that this chipset shares the same IP address as your router.
This creates additional confusion for the system that confuses the Ralink chipset with your router – or vice versa – and thus, displays the Ralink Linux Client as an active device in the network. The bad thing in all of this is that, while pretty much always benign, Ralink Linux Client can also mean danger.
Namely, hackers already exploited this glitch, so there are small chances that Ralink Linux Client appearing in Windows 10 and 11 could mean that your computer is hacked. In the following parts, I'll show you a trick that will allow you to see whether or not this is the case.
2. How to Know if Ralink Linux Client in Windows 10 and 11 Is Malicious?
There are two ways of finding out of the Ralink Linux Client in Windows 10 and 11 is malicious, so let's discuss them in-depth and see how to make sure you're not a target of a cyber-attack.
2.1 Changing the Username and Password of Your Router
The first solution is to change the username and password of your router, which should prevent the hacker from breaching your network if we're talking about a malicious Ralink Linux Client appearance.
Click on the Start button and type in "cmd."
The Command Prompt option will appear, so select "Run as administrator" to open it up.

Type in the command "ipconfig" and press Enter.

Look for the line that says "Default Gateway" and take a look at the number. In my case, it's 192.168.0.1 but it can be different depending on your router model.

Open your web browser and type in your default gateway number. Press Enter.

Login using the credentials found on your router or the router packaging. Usually, both username and password are "admin" but it can be different depending on the router model and whether or not you've changed these parameters.
Find the option to change your network name. Usually, it's going to be under the Wireless tab with the option that says "Network name (SSID)."

Change your network name to the one you want. To change the password, look for the option that says "Pre-Shared Key" and type in the new password there.
Click Apply.
You'll now be disconnected from your WiFi on every device that's not connected via a LAN cable. However, you can reconnect using the new credentials.
If it was a network breach, the Ralink Linux Client won't be visible again. The hacker now has to deal with a new network name and password, which prevents his access or ability to breach that network.
2.2 Disabling Windows Connect Now Service
After performing the previous solution, if the Ralink Linux Client is showing in Windows 10 and 11 again, it means it wasn't malicious. Instead, it's a "ghost" service that appears because of the reason we already explained.
Still, if it goes on your nerves, you can disable it and make it disappear from your Network folder. Let's see how to do that easily.
Click on the Start button and type in "Services." Press Enter to open up the new window.

Here, navigate to the service called "Windows Connect Now – Config Registrar" and double-click on it.

In the new window that opens, under the general tab, do these two things:
Find the "Startup type:" option and choose Disabled from the drop-down menu.
Under "Service status:" click on Stop and make sure it says "Stopped" after that.

Click on Apply and then on OK.
Close the window and go back to your Network folder. Ralink Linux Client should not be here by now, which means you successfully disabled this annoying process.
3. Conclusion
I hope this Ralink Linux Client fix helped you disable this device, as it's pretty simple to do. In most cases, this is a benign appearance that doesn't tax your resources because it's a "ghost" device. But just to make sure you aren't dealing with a cyber threat, it's good to change your network parameters.
This way, you'll keep cyber attackers away, and by turning off the Windows Connect Now service, you can eliminate the device from your Network list so that it doesn't confuse you anymore. Did these solutions work for you, by the way? Let me know by leaving a comment!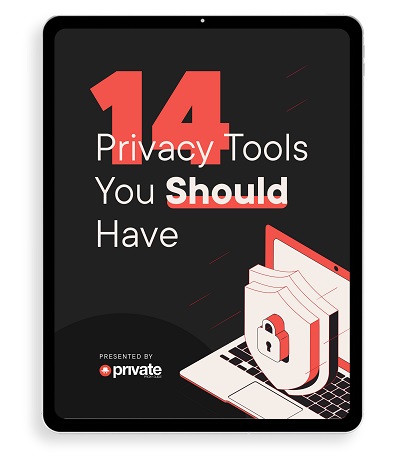 Learn how to stay safe online in this free 34-page eBook.