Before comparing the best cloud storage services, you should know that all of them can be divided into two categories: free and paid.
However, almost every service offers a limited free version. To get the additional features and more space, you have to buy a monthly or annual subscription.
It is also worth mentioning that there is no real consensus on what's the best cloud storage for photos and videos on Reddit or Quora, but the ones recommended below are mostly talked about in a positive manner.
1. Best Cloud Storage for Photos and Videos in 2023
Here is my list of the best cloud storage providers for photos and videos in 2023:
1.1 pCloud – Best Cloud Storage for Photos and Videos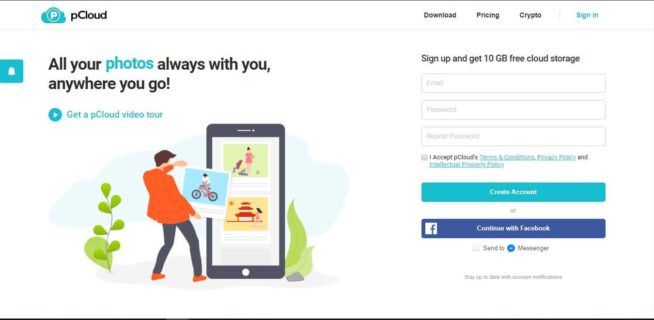 Basic storage capacity — 10 GB with the ability to expand it to 20 GB.
Pricing: Premium for €3.99 per month for 500 GB, Premium Plus for €7.99 per month for 2 TB. pCloud is the only cloud storage that allows a lifetime subscription: Premium for €480, Premium Plus for €980. At the moment, the company offers a great discount: you can buy a lifetime subscription for €175 and €350 respectively.
If the average photo file size is 5 megabytes, you will be able to store about 100,000 pictures in the Premium plan and about 400,000 pictures in the Premium Plus plan.
pCloud is a young and very promising cloud provider with its headquarters in Switzerland, which in a short time managed to gain good reviews from both specialists and regular users. The developers initially stated that their service was designed equally for business and private individual use. pCloud online storage is ideal for you to backup, store and share photos, multimedia files, as well as working documents in the most convenient form.
Your files will always be easy to access, wherever you are. To do this, all you need is to have a computer or any mobile device that has access to the Internet. With pCloud, files can be synchronized as well as played in the cloud without downloading to a computer. All files uploaded to the cloud are easy to search through the search form, and also sort by type (images, audio, video, documents, archives).
When a file is deleted from the cloud, it is not deleted immediately, but for some time remains in the bin with the possibility of recovery (as on a regular computer). For free tariffs, this period is 30 days, for paid — 180 days from the date of removal. In this case, you can independently clean the unnecessary files at any time.
The size of the file uploaded to the cloud can only be limited by the size of the file storage itself. You can store in pCloud even movies in 4K without the need to split them into parts.
Pros
You can get a 10GB cloud for free.
The maximum file size is unlimited.
The maximum speed of downloading files from the cloud is 80 Mbps.
The storage period for files in the cloud is unlimited.
You can work with the cloud from a computer or using mobile devices.
Allows you to play media files in the cloud.
Supports file encryption, has a high level of security.
Cons
The mobile applications sometimes have automatic upload issues.
If several family members use the device of the same model, the service cannot create separate folders for each of them.
Basic storage capacity — 2 GB.
For $9.99 you can get 1 TB of the space for a month in the Plus tariff plan, and for $12.99 you can get 2 TB in the Professional tariff plan.
With the average photo size of 5 MB you will be able to store about 400 pictures in the free plan, more than 200,000 in the Plus plan, and more than 400,000 in the Professional plan.
This is the oldest version — created in 2007 — and still one of the most popular cloud storage services. The number of its users exceeded 300 million, and Dropbox itself is considered the main competitor of Google Drive. The service is convenient because it offers tools for sharing – for example, for colleagues in the office or family members. By default, the user gets 2 GB of disk space in the cloud for free. But this volume can easily be increased to 16 GB in different ways: connect social networks or invite friends via referral links, where for each new customer you invite to the service they give you 512 MB in the cloud.
Files that are uploaded to Dropbox via a web browser should weigh no more than 50 GB, through the API — up to 350 GB. On smartphones and tablets, automatic opening to preview files is available only for these formats: created in Adobe applications (Photoshop, Illustrator, and PDF), Microsoft Office (Word documents, PowerPoint presentations, Excel spreadsheets), RAW images, text, sound and video files in most popular formats.
Dropbox clients are designed for all popular platforms: Windows, Linux, macOS, iOS and Android.
Additional features
Smart synchronization. Using selective synchronization, you could make use of previously available disk space with maximum benefit.
Clients get to select several folders to track changes — for example, those that store important data. Today, the service offers a more advanced feature: smart synchronization. With it, files become available only in online mode, and the user sees and works with them, but they do not take up space on the hard disk. You can still move, rename and perform other actions on files in the usual way. The only limitation of this function is that it only works only in Windows and macOS.
Automatic upload of contents in the Documents folder, which is located on your computer, to the cloud. You can also organize offline access to individual files from a mobile application, which by default does not store any data on the device. And in Dropbox, it is easy to restore the previous version of the document, upload files remotely via the IFTTT service and track the history of all actions (for example, to whom specific files were sent) in the administration console.
Pros
Data encryption.
Two-factor authorization.
Shared work on documents.
File versions control.
Cons
High cost.
Low memory in the free plan.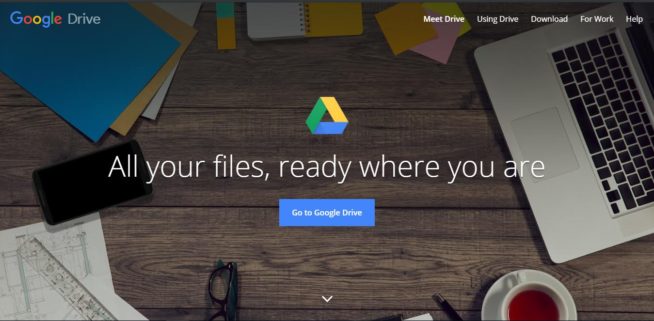 Basic storage capacity — 15 GB.
100 GB will cost $1.99 per month, 1 TB — $9.99 per month, 2 TB — $19.99. There are options of up to 30 TB, but they are significantly more expensive.
With each photo file size at 5 MB, You will be able to store about 20,000 images in a 100 GB plan, 200,000 in a 1 TB plan, and 400,000 in a 2 TB plan.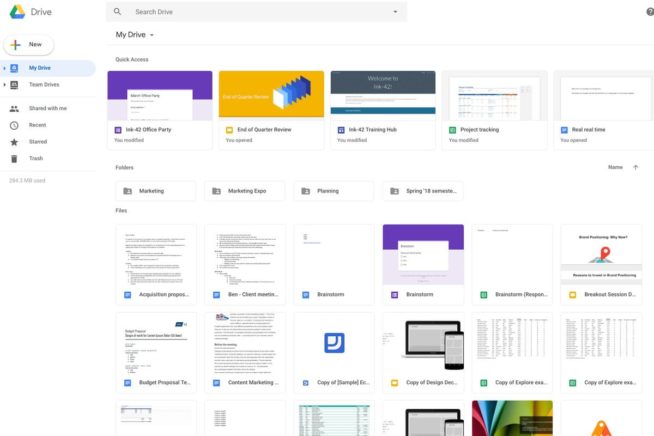 One of the many Google products with sharing. File hosting contains data from other services, which is very convenient: you can work with different content and store it in one place. File sorting is implemented at the menu level, which is displayed on the left. They are grouped in the following categories: "My Drive", "Computers", "Available to me", "Recent", "Google Photos", "Marked", "Recycle Bin" and "Backup".
The names of some categories speak for themselves, but others require clarification. For example, "Marked" are important documents to access them faster, "Available to me" are those shared by other users (but the file itself is not stored on your device or in the cloud). When registering, the user receives 15 GB of disk space for free, but do not be in a hurry to rejoice: two other services, Google Photos, and Gmail will also store data on it.
That is, those photos that you will drop into the Photos folder, and those letters that will be sent to the mail, will also "eat up" part of the free disk space. The service supports the following common file types: archives, audio, images, markup documents and code, text, video, as well as files created in Adobe and Microsoft applications.
Additional features
One of the most popular features that Google offers is a built-in service for working with documents, spreadsheets and presentations. This is a full-fledged mobile office, which is always at hand. Formula support, multi-user collaboration on documents, backup is only a small part of the functionality, and a detailed overview of all the possibilities goes far beyond the scope of this article. Also, note that you can easily insert the images you store in your Google Drive into the document.
Storage can be shared between four users. Offline work is available when the final synchronization is completed after the device is connected to the Internet. The service supports the hotkeys, it can automatically convert downloaded files to Google format, as well as synchronize with third-party applications for creating backup copies. For example, you can configure saving backups from Viber, WhatsApp and other mobile and desktop applications or services.
Pros
Built-in document editor.
Wide functionality.
Advanced collaboration tools.
Automatic images upload to Google Photo.
Cons
The division of free space between multiple services.
No automatic upload of photos from your smartphone.
Synchronization issues.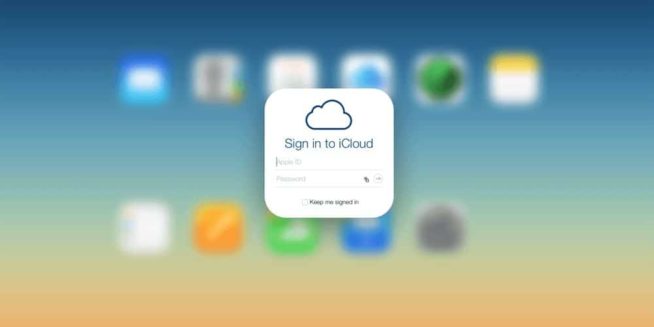 Basic storage capacity — 5 GB.
Pricing: 50GB: $0.99, 200GB: $2.99, 2TB: $9.99.
With the average photo file size of 5 megabytes, you will be able to store about 1,000 photos in a free plan, 10,000 photos in a 50 GB plan, 40,000 pictures in a 200 GB plan, and about 400,000 photos in a 2 TB plan.
If you use Apple devices, iCloud is your choice. Otherwise, it makes no sense to look at it. This cloud storage is tightly integrated with macOS and iOS, and all data from these systems can be synchronized with it: documents, calendars, contacts, and photos. iCloud works in conjunction with the native photo application for macOS and iOS.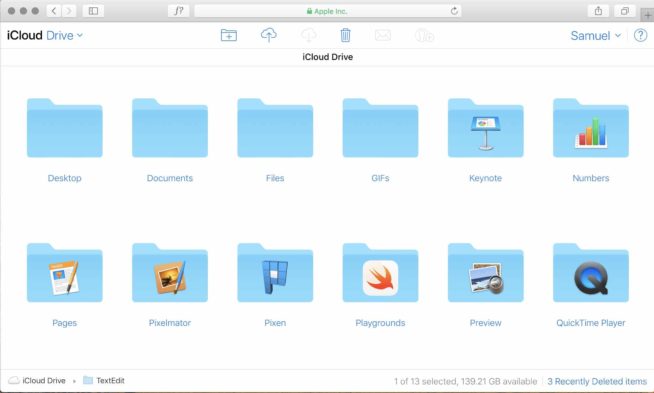 Windows users who have just started migrating to iPhone and Mac can download the free application that will help upload photos and videos to your iCloud library. You can organize everything in the Photos program on the iPhone, iPad, and Mac, or in the iCloud web version. The Photo app provides excellent opportunities for creating a library. It allows you to create albums, edit geotags, and read Metadata.
An especially cool feature of the Photos app is "smart albums", something like smart folders, where photos are automatically placed in accordance with the conditions you set. Photos is really a very handy tool, and the only sigh-worthy issue is the fact that it is not available for Windows.
For $9.99 a month, Apple sells a 2 TB plan that will be available to all family members. And each of the family members can get 2TB, which will be summarized and become available to everyone. At the same time, private files will not become public or accessible within the family without special settings.
Pros
Convenient for all Apple users.
Perfect integration.
Advanced features for working with photos.
Affordable price.
Cons
Inconvenient without iPhone or iMac/MacBook.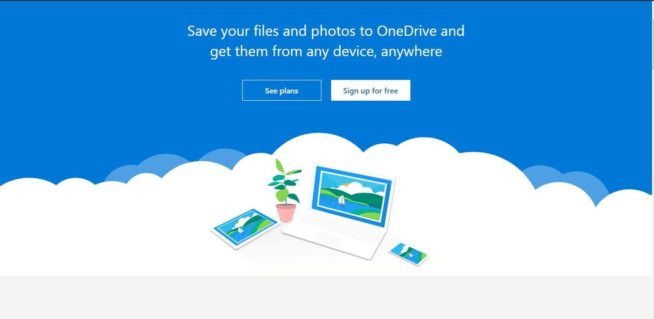 Basic storage capacity — 5 GB.
Pricing: $6.99 Personal — 1 TB for one user, $9.99 Home — 1 TB for each of 6 users.
With the average photo file size of 5 megabytes, you will be able to store about 1,000 photos in a free plan and about 200,000 photos in 1 TB plan.
Microsoft cloud storage possesses very similar features to its main competitor, Google Drive. Anyone familiar with the Microsoft Office suite will feel at home with the office applications integrated into OneDrive. OneDrive uses the same look and feels like Windows 10, so it's easy to use it.
However, it is not intended solely for photographers, so do not expect the same viewing experience you get from Flickr. The price is close to Google, with 5 GB for free and 1TB paid option. The latter is better priced at $6.99 per month (or is paid annually at $69.99) and includes Office 365. Add another $ 3 per month, and you will get six licenses to use. In fact, OneDrive does the same thing as Dropbox, but it's incomparable when it comes to better photos.
While uploading, the service automatically tags the photo: OneDrive determines the type of image (portrait, landscape, and so on) and objects captured on it (people, animals, objects, or nature).In addition, OneDrive recognizes geotags, so you can see where the photo was taken in the Places tab. The service also allows you to create albums, folders, and tags to sort photos. Moreover, if you are a Windows 10 user, Microsoft has already installed OneDrive for you.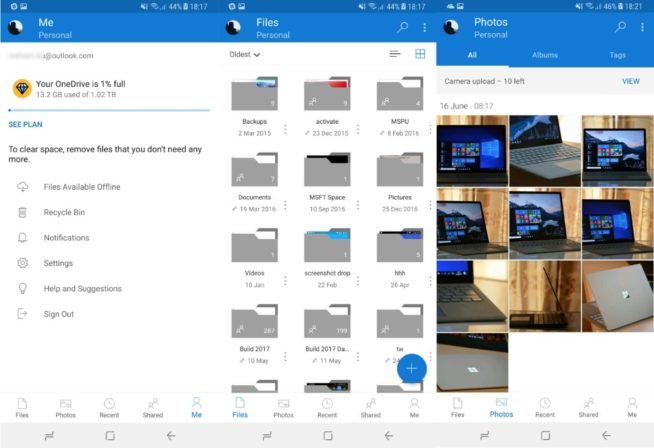 Connect your camera or Smartphone to your computer and the application will prompt you to save photos to the OneDrive library. This is a great service for the Microsoft ecosystem fans, and if you use Office 365 subscription, then OneDrive is definitely your choice.
Pros
Attractive interface and fast uploading and downloading speed.
Great photo features.
Convenient apps for every platform.
Flexible configuration of the folders to upload to the cloud storage.
Cons
The interface can sometimes be a tad bit complicated for beginners.
Flicker is now limited to only 1000 photos for free users.
Basic storage capacity: 1 TB
The cost of additional space: not for sale, but for $5.99 per month, you can get rid of advertising and use the PC uploader.
Features: created for hosting photos, more like a social network, Magic View sorting mode, PC application does not load videos, it also removes duplicates.
In free mode, you can store only 1000 pictures. In a Pro plan, you are able to store about200,000 photos if the average file size is 5 megabytes.
The long-established service has been designed specifically for photographers. First of all, its selling point and what attracts one is the fact that it offers 1000 GB of free disk space. There are apps for iOS and Android, at first glance they are very similar to Instagram, but in the settings, there is a gallery synchronization option. Well, the PC loader can only be used if you have paid for a premium account. Otherwise, upload the images manually through the site.
There is no full synchronization (like in traditional cloud storage), the application supports uploading to the server from the selected folders. And can scan for duplicates to save space. At the same time, the video is not supported. You will have to upload your clips manually through the site. There is a third-party downloader for Flickr, but we will not recommend any specific ones.
The web version of Flickr is very convenient. You can view photos by date, folders, create collections, share them with friends to view. An interesting option is Magic View: the system recognizes what is shown in the photo and groups the pictures. It is easy to find all the frames with birds, cats, people, architecture, signs, etc. However, the system often makes the mistake of showing cats in every category.
Pros
Attractive and convenient web version.
Applications for all popular operating systems and platforms.
Cons
Extremely limited free plan — you can store only 1,000 pictures.
You have to pay to use the PC uploader.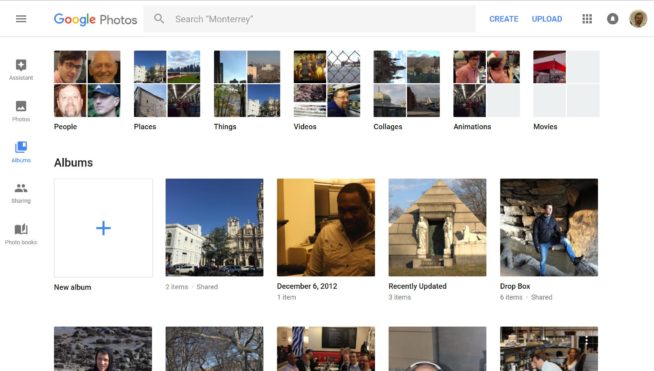 Basic storage capacity: unlimited, but there are unimportant limitations for most common users.
Features: the uncritical limit on photo size and video resolution in the free version; excellent search.
Google is generous and offers unlimited photo and video space for each user. There are excellent applications for full synchronization for all platforms. But there are some limitations: unlimited storage is available only for photos with a resolution not higher than 16 megapixels and video, which must not be more than 1080p. Larger files will be automatically reduced, RAW will be converted to JPG. We are pretty sure that for a photo archive of an ordinary person 16 MP and 1080p is more than enough. If not, change the settings and then the files that exceed the limits will take up disk space.
The basic disk space provided by Google is 15 GB. If you configured the app not to exceed the allowed file limits, it is more than enough. However, if you lack the free space you can opt for the paid subscription. 100 GB will cost $1.99 per month, 1 TB — $9.99 per month, 2 TB — $19.99. There are options of up to 30 TB, but they are significantly more expensive.
The web version of Google Photos provides an excellent search. It is logical as Google is the number one search engine in the world. Just write any word and there is probably something in the big archive! By default, pictures are grouped by date (there is a time scale on the right) and by albums (shooting locations, places, people and objects, videos). You can create shared albums with friends. There is support for collages, animations, films.
Pros
Unlimited photo storage with basic limitations.
Automatic categorization: the pictures are automatically grouped by albums and dates.
Excellent search.
All devices and operating systems support.
Cons
Not a very convenient uploader in the web version.
Sometimes there are serious problems with synchronization between devices.
1.8 BigMIND by Zoolz
Basic storage capacity: Personal plan with 100 GB for €1.49 per month.
In the Family plan, you'll get 500 GB storage for €3.49 per month. The Family Plus plan gives you 1 TB of data for €6.49 per month. These plans are valid when paid annually.
With an average photo size of 5 MB, you will be able to store about 20,000 pictures in the Personal plan, more than 100,000 in the Family plan, and more than 200,000 in the Family Plus plan.
BigMIND is an online backup service provided by Zoolz which offers a wonderful user experience, great speeds, and some unique interesting features that are not available in the competitive service.
Apart from powerful backup tools, BigMIND has an easy-to-use interface and friendly and effective customer support. In addition, the company offers some innovative features like photo facial recognition or photodetection based on artificial intelligence, and the ability to connect Facebook, Google Drive, or similar services.
Unfortunately, BigMIND is quite expensive and lacks private encryption. It severely impacts security and privacy. If this is your top reason for using the service, then you have to look for some alternative platforms.
Additional features
Hybrid and mobile backups. On iOS, you can backup photos, videos, calendars, and contacts. On Android, it also includes call logs, text messages, and miscellaneous files.
Streaming Videos. This means you do not have to download videos to watch them. Unfortunately, you should buy the most expensive subscription to watch your videos in the maximum resolution.
AI Photo Detection. With this feature, you can search photos by the objects that appear on them. Just type in a keyword like cup, phone, glasses, birthday, etc., and get relevant results immediately.
Facial recognition. The recognition engine creates thumbnails of each person on the uploaded photos. You can tag and name your family members, friends, and pets.
Versioning to keep changes in all files. Deleted files can be kept for unlimited time. However, the service records only the last 10 versions of the changed file.
GDPR and HIPAA compliance. The company cares about health care providers and users from the European Union.
Pros:
Easy to use interface.
Great photo management.
Ability to connect third-party services.
Stream video directly from storage — no need to download.
Backing up mobile devices.
All your files are stored on the Amazon Web Services infrastructure.
Cons:
Expensive plans.
No private encryption.
A limited number of devices.
Limited storage space included — you have to pay for additional storage.
Inflexible mobile backup.
Weak AI-based face recognition.
1.9 Degoo Cloud
Basic storage capacity: 100 GB in the free plan.
In the Pro plan, you'll get 500 GB storage for $2.99 per month. The Ultimate plan gives you 10 TB of data for $9.99 per month.
With an average photo size of 5 MB, you will be able to store about 20,000 pictures in the Personal plan, more than 100,000 in the Family plan, and more than 2 million images in the Ultimate plan.
An interesting cloud storage developed in Sweden in 2012. Despite the fact that there is no information about GDPR compliance, as the company is based in Sweden, we believe it follows the directive.
The maximum possible storage is 10 TB, but this is, of course, only on a paid plan. In addition, you can increase up to 500 GB in the free plan and up to 1000 GB in the paid plans by sending a referral link. For each new friend, you will get 5 GB and 10 GB, respectively.
Degoo is designed to store all kinds of files, but its version for iOS devices only allows you to upload photos. There are no limitations on the size or quality of photos, but you can only fill the space you have available. Photos are displayed in chronological order. Under each of them, there are Share, Edit, and Hide buttons. By clicking Edit, you launch the image editor.
The Degoo image editor is quite functional. In addition to a set of photo filters and color-brightness-contrast correction sliders, there are tools for cropping photos with arbitrary and specified aspect ratios, adding text, stickers, brushes, frames, backgrounds, and textures.
The automatic photo loading is enabled automatically. The user can specify copying conditions, enable data synchronization, and activate image optimization for the best look.
Additional features
Top Secret Cloud Storage. The files are encrypted with a passphrase known only by you and not kept by Degoo, encoded into chunks, and spread out to data centers in several countries. It guarantees 100% NSA proof. They use AES-256 keys, RSA-4094 key pairs, and HMAC-SHA1.
More phone space. Degoo uploads your photos and deletes them from the device.
Upload control to save mobile data and battery life.
Commenting on the files for better collaboration and remote work.
Moments to remind old vacations, road trips with family, friends, and other precious moments. In the mobile app, you have memories in the form of stories.
Pros:
100 GB of space in the free plan — it is the most in the segment.
Affordable plans with 14-day trials.
Zero knowledge-based powerful encryption.
Tremendous referral program.
User-friendly interface.
One-tap automatic backup for mobile devices.
AWS infrastructure guarantees 99.9% uptime.
Storage optimization for mobile devices.
Cons:
Ads on the free plan.
512 MB file upload limit for the free users.
Too slow customer support.
Limited sharing features.
No desktop app
1.10 NordLocker
Basic storage capacity: 3 GB in the free plan.
In the Premium plan, you'll get 500 GB storage for $3.99 per month when paid annually or $7.99 when paid monthly.
With an average photo size of 5 MB, you will be able to store about 600 pictures in the free plan, and more than 100,000 in the Premium plan.
NordLocker is made by the creators of the famous NordVPN. This is an excellent program for encrypting information. It works on Windows and Mac and provides maximum security for important data.
The functionality of the application is so simple that the user does not need to have any special knowledge or skills. After installation, you will be able to encrypt data in a couple of clicks. Just drag the necessary files into a special folder, which will be accessible only with a special password.
Encrypted files can be sent to cloud storage such as Google Drive, OneDrive, or Dropbox. You can share them with other people. Also, you can transfer the encrypted information directly in the application. Thus, NordLocker provides full protection against hacking, surveillance, and data interception.
If you upload data to the cloud or transfer it to other users and are worried that the information will be accessed by third parties, NordLocker will be a great assistant in solving this problem.
Additional features
Unbreakable end-to-end encryption. AES256, Argon2, and ECC work together to keep your data secure for as long as needed.
Protect files via drag and drop. Select any file or folder and drop it into the application. The local copy is free and unlimited — you can protect your whole hard drive.
Secure file sharing. Select the people you want to give permission to access your files.
Pros:
Absolutely any information can be encrypted, as the application supports a variety of file formats.
Popular AES-GCM-256 symmetric encryption algorithm and a modern encryption suite such as XChaCha20-Poly1305 are used for backup encryption.
You can encrypt files that are stored on your PC or in cloud storage.
Files can be accessed across multiple devices — you just need to log in to your account through the app.
The 24/7 support team is available 24 hours a day and provides timely advice to users.
The free subscription is unlimited in time.
GDPR compliance.
Cons:
When you lose your secret key, you lose access to your files. Without this key, it is not possible to decrypt your files and recover them. That's because the program does not store this information on the server.
Only 3 GB are available in a free version.
No live chat for free users.
No two-factor authentication.
No support for Android, iOS, and Linux.
No browser access.
Doesn't accept PayPal in some countries.
You can share encrypted files only with registered NordLocker users.
1.11 Box
Basic storage capacity: 15 GB in the free Individual plan.
In the Personal Pro plan, you'll get 100 GB storage for €9 per month. Business plans offer unlimited storage from €13.50 per month.
With an average photo size of 5 MB, you will be able to store about 3,000 pictures in the free plan and more than 20,000 in the paid plan.
Box is one of the pioneers of the cloud storage industry. It's a highly reliable and full-featured solution suited primarily for companies, but it can also serve home users well.
The personal version of Box offers a relatively generous amount of free storage and integrates with many different apps and web services. In this aspect, Box can be compared to giants like Google Drive and Microsoft OneDrive.
Box creates a folder on your Windows or macOS computer and then syncs all its contents with the cloud along with any other devices where Box is installed.
Like other popular clouds, Box integrates with File Explorer on Windows or Finder on macOS. The Box-folder lives alongside other key folders on your system. You can choose whether all files will be downloaded for offline access or kept online and transferred when needed.
It's very easy to share files and folders, collaborate with other people or just generate a link to be distributed to whoever needs it. Businesses can benefit from smooth integration with Office 365, Google Workspace, Adobe Creative Cloud — it's where Box is the most impressive.
Teams can benefit from controlling access to files and folders, seeing who is collaborating on what, checking the use of files and data, etc. Box is very flexible for big companies as it can provide features for their specific needs.
Additional features
Simplified workflow. Working on manual processes wastes hours each day. So, Box will automate the repeatable business workflows, like HR onboarding and contract and digital-asset management.
Box security. Box takes security very seriously — there's AES 256-bit encryption by default. If you need full end-to-end encryption, it's available with an add-on — even Box cannot get your files in an emergency. It also includes two-factor authentication — even if someone gets your username and password, they will not be able to access your files.
Admin console to track and log each file transfer, login, and even a Box app installation. Anytime a file or folder is accessed, you get an email notification.
GDPR readiness. All customers can use Box as the Cloud Content Management platform to facilitate their GDPR compliance program. Box meets the highest bars possible for data privacy, as well as supports organizations using Box while meeting data privacy obligations across the globe.
Pros:
Very easy to use
On-demand file syncing
Excellent for collaboration
Integrates with a lot of third-party platforms
15 GB of cloud storage in the free version
Deep windows and macOS integration
Top security
Informative admin panel
Cons:
Quite expensive
Very limited storage for paid accounts
Desktop app options are too numerous and unclear
1.12 Mega.nz
Basic storage capacity: 20 GB in the free plan.
There are 4 subscriptions: Pro Lite — 400 GB Storage/1 TB Transfer for €4.99/month or €49.99/year, Pro I — 2 TB Storage/2 TB Transfer for €9.99/month or €99.99/year, Pro II — 8 TB Storage/16 TB Transfer for €19.99/month or €199.99/year, Pro III — 16 TB Storage/16 TB Transfer for €29.99/month or €299.99/year.
With an average photo size of 5 MB, you will be able to store about 4,000 pictures in the free plan, about 82,000 in Pro Lite, about 420,000 in Pro I, about 1.6 mln in Pro II, and about 3.3 mln in Pro III.
Mega is a New Zealand-based service with effective end-to-end encryption, a generous free account, sync clients for any device, and much more. End-to-end encryption is a necessity when no one, not even allied nations, is secure against spying by ultra-powerful organizations like the NSA.
Mega offers a good balance between features and simplicity, running on every possible device. You can sync specific folders on your computer, along with uploading files through the web interface. Files of any size can be uploaded, as long as you stay within your overall quota. Moreover, the service supports versioning — you can restore older versions of documents and other files.
File and folder sharing with Mega is easy and secure. You can add the encryption key with the link or send the encryption key separately. It is a nice feature for security geeks but perhaps not for the general masses.
What makes Mega better than the competitors are its security features, such as end-to-end encryption and your privacy protection. There's even a secure chat client built into the platform, especially useful for using Mega in a small team for secure communication.
What's missing from Mega is the free online office suite and some more advanced features. However, its main focus is on protecting your data. Uploading and syncing is a breeze, most file sharing options are included, and your files are available from just about anywhere.
Additional features
Compliance with GDPR policies. This provides good privacy protections. The company applies GDPR rules to customers all over the world including the USA which is not the best place in terms of privacy.
Zero-knowledge encryption. All your data on Mega is encrypted with a password which is a root encryption key. Mega cannot access your password or data. Use a strong and unique password to make sure your data is protected from hacking.
Two-factor authentication for additional security. Mega implemented the superior TOTP time-based shared secret method to protect your account from fraudulent access and make sure your data is safe.
Secure communication. You can exchange messages, share files, and have audio/video calls with end-to-end encrypted chat.
Download files using links with no need to sign up. Just send a link to your files or folders, and your friends, colleagues, or customers can download them with no need to sign up to Mega.
Pros:
End-to-end encrypted with AES-128, TLS
GDPR-compliant for all users worldwide
Two-factor authentication
No data stored in the United States
Transparent source code
Variety of paid plans, generous free plan
File versioning
Annual transparency reports
Cons:
Not open source
Unclear free plan conditions
No live chat or phone support
No published third-party audits or testing
1.13 Media Fire
Basic storage capacity: 10 GB in the free plan.
In the Pro plan, you'll get 1000 GB storage for $3.75/month when billed annually or $5 when billed monthly.
With an average photo size of 5 MB, you will be able to store about 2,000 pictures in the free plan and about 205,000 in the Pro plan.
MediaFire is a Texas-based cloud storage platform that puts affordable cost over a variety of features. The platform is extremely inexpensive, which is a benefit for creatives on a tight budget. However, it lacks features common on similar platforms, like encryption and integrated media players.
The platform lets you share photos, audio, video, and presentations. You can share folders and send huge amounts of data, download, view, and work on documents from any computer or smartphone. There are also applications for Android, BlackBerry, Windows, and iOS.
After registration, the user gets 10 GB of free disk space with up to 4 GB per file uploaded. The bandwidth and number of downloads are unlimited, and thousands of items can be downloaded simultaneously. You can immediately share downloaded multimedia and folders via email, on the website, in messengers, or on social networks.
The professional plan disables ads, provides 1TB of storage, advanced download options, and up to 100 one-time links per day.
Additional features
File sharing. With this platform, you can share files with anyone by email, direct link, and via any social media and messenger. Paid customers can protect shared files with a password or generate one-time links to give access to a single user. MediaFire also integrates with your website — that's a great option for photographers and other content creators. Just place a download link and visitors will be able to download a zipped folder. The user can also group any files in the cloud storage to share them via a single link.
File Drop. Paid users can also receive files from other people using the File Drop feature. Anyone who shares a link to one of your folders can add files to that folder if the option is enabled.
Pros:
10GB free storage
Huge file size limit
Reasonable and affordable pricing
No bandwidth limits
Cons:
Apps are not available on all popular platforms
No sync
No file encryption
Too many ads on a free version
Very few features
Poor customer support
1.14 Yandex Disk
Basic storage capacity: 10 GB in the free plan.
You can get 100 GB for $0.57, 1 TB for $1.59, 3 TB for $3.29, and 5 TB for $4.92 per month. Both free and paid plans offer unlimited photo and video uploads.
With an average photo size of 5 MB, you will be able to store about 2,000 pictures in the free plan, more than 20,000 in 100 GB plan, more than 200,000 in 1 TB plan, about 630,000 in 3 TB plan, and more than 1 mln in 5 TB plan. If you upload media files from your smartphone, you get unlimited capacity.
Yandex Disk is a useful service for professionals, from teachers to marketers. It allows you to store and share information for different purposes.
This service allows synchronizing of files between devices and viewing them without downloading. After uploading to Yandex.Disk, you can specify the file in a specific category. Available folders include Files and Photos.
You can share your files with other users via e-mail invitation. In the settings, you can choose whether the user gets full access or just views it.
Yandex.Disk uses several security methods. First, the connection is made over a secure HTTPS protocol. Second, all downloaded and stored files up to 1 GB are checked by NOD32 antivirus. Third, the service uses a popular encryption system such as AES-256.
Additional features
Store your photos for free. Enable auto-upload on your Android or iOS smartphone and Yandex.Disk will save all your media files in the original resolution.
Yandex.Disk clients for Windows and macOS. Work with your cloud files as easily as with files on your hard drive. They are not automatically stored on your computer drive.
Free document editor. Work with text documents, spreadsheets, and presentations right in your browser without installing any additional software. The feature is powered by Microsoft Office online.
Share files with other people around the globe. Send short links to files of up to 50 GB. The recipient can view, download, and save files to their Yandex.Disk.
Screenshot editor. The Yandex.Disk app can make screenshots and automatically save them in the cloud. Then, you can cut, crop, add notes, and make other operations with them.
Pros:
Online office editor
Attractive pricing
Online-only files
Very easy to use
Cons:
Since July 2020, Yandex.Disk has integrated a video communication service — Telemost. The company representatives stated that it is impossible to remove Telemost from Yandex.Disk.
No content control options
Not zero-knowledge
Weak security
Russian privacy laws and no information about GDPR compliance
1.15 Koofr
Basic storage capacity: 2 GB in the Starter plan for free.
You can a paid subscription — S plan with 10 GB for €0.5/mo, M plan with 25 GB for €1/mo, L plan with 100 GB for €2/mo, XL plan with 250 GB for €4/mo, XXL plan with 1 TB for €10/mo, XXXL plan with 2.5 TB for €20/mo, 10Xl plan with 10 TB for €60/mo.
With an average photo size of 5 MB, you will be able to store about 400 pictures in the Starter plan, about 2,000 pictures in the S plan, more than 5,000 pictures in the M plan, more than 20,000 pictures in the L plan, about 51,000 pictures in the XL plan, about 210,000 pictures in the XXL plan, about 525,000 pictures in the XXXL, more than 2 mln pictures in the 10Xl.
Koofr is a safe, secure, and easy way to store, backup and share your documents, photos, videos and more. The free plan comes with 2GB of free cloud storage space for life. Just in case you ever need more space, Koofr offers cheap storage with a wide variety of plans to meet your needs.
All your files are safe on EU-based servers. The service is GDPR-compliant. The files you store on Koofr are accessible anytime, anywhere and from any device because Koofr comes with a variety of desktop systems and mobile apps.
Additional features
You can connect multiple cloud accounts including Dropbox, Google Drive, Amazon Cloud Drive and OneDrive and save all files in one place. Search files in all connected storage accounts.
Quickly and easily share data within the Koofr app or with a password-protected link and expiration date you set yourself.
Receive files from someone directly to your Koofr account.
Save files without limits in file types and size. All files are protected with server-side SSL/TLS encryption.
Automatically back up photos and videos from your phone.
Pros:
Easy to use service
Secure and GDPR-compliant
Web, desktop, and mobile apps
Integrates with Google Drive, OneDrive, and Dropbox
Good sharing capabilities and Microsoft Office 365 integration
Cons:
No block-level sync
No zero-knowledge encryption
Limited support options
1.16 Mimedia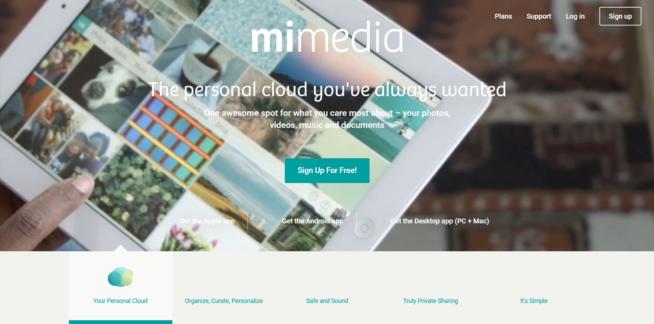 Basic storage capacity: 10 GB in the free Starter plan.
In the Basic plan, you'll get 500 GB storage for $7.99 per month, 1 TB for $9.99 per month in the Plus plan, and 2 TB for $15.99 per month in the Premium plan.
With an average photo size of 5 MB, you will be able to store about 2,000 pictures in the Starter plan, about 102,000 in the Basic plan, about 210,000 pictures in the Plus plan, and about 420,000 pictures in the Premium plan.
MiMedia is a cloud storage service for photos, music, contacts, and documents. Desktop versions for Mac and Windows are available, as well as apps for iOS and Android smartphones.
The platform frees up space on your PC or phone, which is especially useful for active social media users, photographers, bloggers, remote workers, and freelancers. It can be used for collaboration and file sharing in small, medium, and big enterprises, no matter what their field of activity is. With MiMedia, you can communicate with your colleagues, friends and family, no matter if your conversation partner is using a computer, tablet or phone.
The service provides options for organizing space and personalizing collections, including imports from Dropbox, Flickr, Google, and Facebook. Personal files can be organized into collections, emailed, posted to a website or social network via a Share button. The list of available social networks includes Google Buzz, LinkedIn, Digg, AOL Lifestream, StumbleUpon, Newsvine, Reddit, Mixx, Friendfeed, Delicious, Yahoo Buzz, Bebo, Blogger and MySpace.
The MiDrive MiMedia tool allows you to invite selected users to view files. You can also add geolocation to photos.
Additional features
Collect and organize all your files —photos, videos, music and documents.
Backup and restore your files. Even if you lost your phone or use a new laptop, you can easily restore all your files and data.
Pros:
Simple and affordable pricing plans
Decent mobile application
Cons:
Unfriendly UI
No sync folder
No advanced sharing options
No versioning system
No trash bin
No client-side encryption
2. Cloud Storage FAQ
2.1 Why is it better to save the photos in cloud storage?
First, it's safer to store photos on a dedicated server. The remote services are much more protected and they have a reserved copy. So, the possibility of losing all these files is much less.
Second, you will be able to access your photos as long as there is an internet connection. You will not have to take your hard drive with you.
Third, it is more convenient to insert images into your blog or to the website – for this, it is enough to copy the URL of your image from the hosting and paste it where you want it using HTML tags. The same is applicable for sending the images to the customers if you are a professional – Just share the link to the photo album and you don't necessarily need disks or USB drives.
2.2 Criteria to choose the right cloud storage for your needs
The amount of free disk space. Most services offer the user a certain amount of disk space for free, charging a monthly or annual charge for additional space. Prices vary significantly from service to service, so when choosing storage, make sure you make a good deal.
Supported file formats. If you just want to create a backup image in JPEG or share it, then almost any cloud storage will allow it. However, if you plan to store TIFF or RAW files, you will need to approach the selection more carefully.
Data exchange speed. This is a vital criterion for those who upload and download large files — 1GB and more. You do not have to wait for hours until it is available. At the same time, if your Internet connection is slow, like a snail, there is no point in spending money on a premium online storage subscription. Perhaps the more correct option, in this case, would be to acquire a fast external drive.
Organization and the ability to view downloaded images. Not all online repositories can provide users with the ability to successfully display photos in galleries that are attractive and convenient for the viewer.
One of the advantages of cloud storage is its accessibility from any place where there is an internet connection. Make sure that your chosen service has applications that support viewing and downloading images directly from mobile devices. We must agree that almost every cloud storage provides convenient mobile apps for Android and iOS, and in some cases even for Windows Mobile.
Protection and security. The larger and longer it works on the cloud service market, the more secure the files will be. Ideally, the cloud storage you select must provide two-factor authentication. It will help you a lot to prevent any unauthorized access to your files.
File size limit. Video in 4K, taken on the camera of a smartphone, often exceeds the maximum file size for uploading — take this moment into account. However, most modern cloud storages allow you to upload files of several GB and more.
Work only through the web version is inconvenient, especially with gadgets. Well, if there is a separate mobile application, as well as software for popular operating systems for PCs and laptops it could work.
The allowed inactivity period. Find out in advance how long your account will remain alive when not in use and when your files could be deleted due to inactivity.
3. Conclusion
We mentioned that the most popular cloud storage is the one photographers can use to store their photos. However, if you are comfortable with Google Photo limitations, it is the best solution for those who are not ready to pay for advanced services. All paid options are quite similar to one another. So, you are free to choose what is more comfortable for you. We would just like to admit that pCloud is the only company right now offering a lifetime subscription for cloud storage. It will be a great investment, as traditionally, the services regularly increase the payment subscription price. In the future, it can help you to save some money.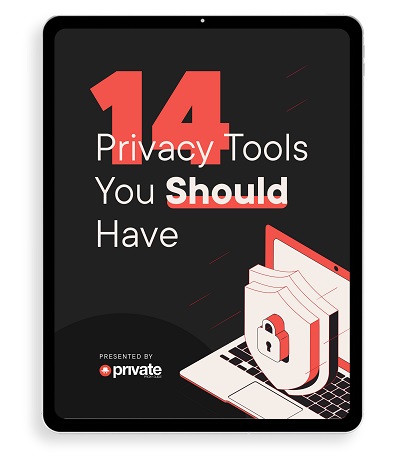 Learn how to stay safe online in this free 34-page eBook.