Steam's vast catalog of games and worldwide popularity has turned it into a magnet for fans of all types of video games. If you are part of the Steam community, you must know that the platform's most common problems are access and security-related. This is why Steam users often need to use a VPN. Installing a VPN, or virtual private network, allows you to access Steam content that is geographically blocked in your country or region while keeping all your data protected.
Without a VPN, you can only change your region in Steam if you have moved or permanently reside elsewhere. In fact, you don't have to set anything up, as Steam can instantly detect your current area when you access its website or use its app.
However, what happens if your new area doesn't show up correctly? or if you're temporarily in a region where you don't reside? It wouldn't be fair not being able to access the Steam store and keep the prices of your usual location or play what you usually would at home.
Don't worry; a VPN assigns you to a new geographic area to upgrade your Steam account. On this list, you can check out the top five VPNs you can use for all your gaming needs. Keep reading and find out.
1. Best VPN for Steam 2022
1.1 NordVPN – Best Overall Steam VPN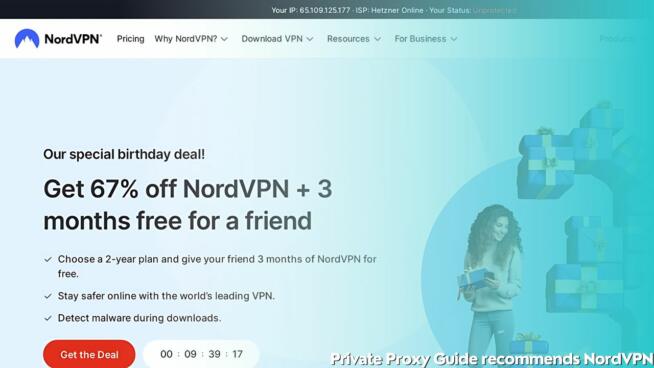 In the second place, we have NordVPN. This is a Panama-based VPN service with over 5000 servers available in over 60 countries worldwide which allows it to provide better overall performance.
Moreover, due to NordVPN's massive number of servers, you can experience solid gaming speeds. In addition, NordVPN also offers DDoS protection geared explicitly towards gamers.
Its double VPN encryption adds an additional layer of protection by encrypting your network traffic twice and passing it through a second remote VPN server. However, if you choose this option, your Internet speeds might suffer a bit. You can expect to see a 30% to 50% velocity drop.
NordVPN comes with a very modest price tag covered by a full 30-day refund policy despite its amazing features.
1.2 ExpressVPN – Fastest VPN for Steam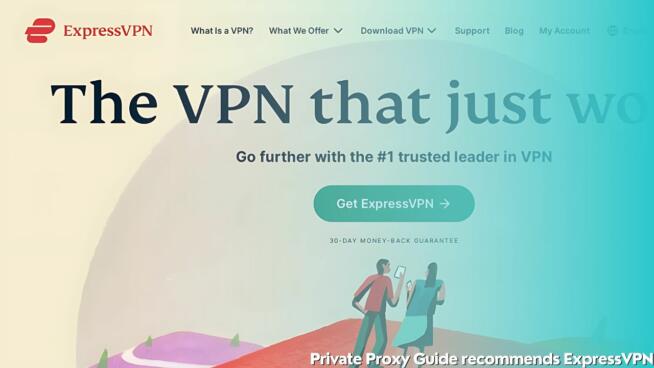 ExpressVPN's ultra-fast speed and global network of servers have turned it into the best choice for Steam gaming. On average, you only lose 18% of the speed when connecting to its servers, so you're able to play online games without lag, buffering pauses, or interruptions. ExpressVPN's local and remote servers are very fast, so you don't have to stress over slow speed.
This high speed is partially due to ExpressVPN's international network, with over 3000 servers in more than 90 regions. You are sure to have no trouble finding a connection in your preferred area, as you have access to so many stable and reliable servers. In addition, ExpressVPN desktop apps include a speed test to help you find the fastest server for playing on Steam.
Its Lightway protocol provides a lag-free gaming experience; it is developed exclusively by ExpressVPN and based on the innovative WireGuard protocol.
1.3 CyberGhost – Safe VPN for Steam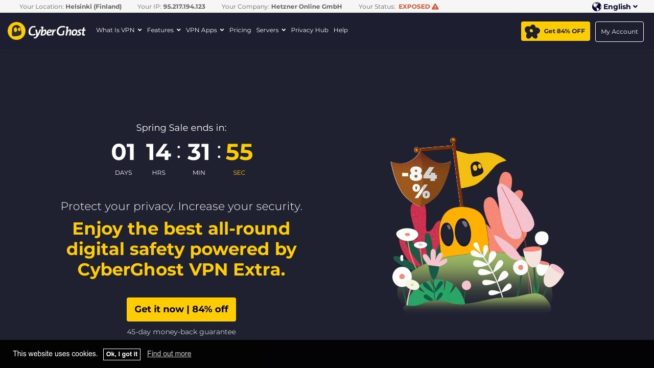 CyberGhost's gaming-optimized servers allow you to connect to Steam quickly and reliably. These servers are available in four locations: France, Germany, the United Kingdom, and America, while offering instant connections.
Moreover, you can connect to standard servers. CyberGhost has over 7000 servers in more than 91 countries. After several speed-tests were done, the speed reduction was determined to be around 39% compared to your usual navigation speed. Although it may seem like a lot, most gamers barely perceive any difference during their sessions.
CyberGhost has many levels of security that protect your data at all times. All servers feature military-grade encryption and leak protection. In addition, all apps include a kill switch, so your activity can remain anonymous even if the VPN is disconnected.
1.4 HideMyAss VPN – Many Locations for Steam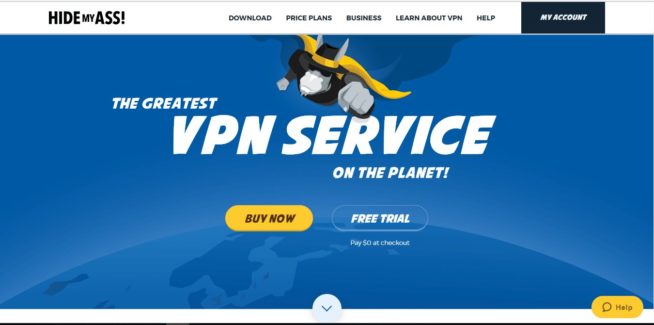 The security of HMA's servers is excellent, as they all include a DDoS shield created to safeguard your network from hackers or viruses. In addition, HMA offers virtual servers in countries from all continents, giving its users a wide variety of server locations for those who enjoy gaming while traveling.
Although HMA's server network is not comparable to ExpressVPN in size and global reach, it has more than 1090 servers in more than 190 countries. Moreover, the servers support speeds of up to 20 Gbps.
However, speed reduction and buffering can be noticed when connecting to distant servers. Therefore, it is recommended to connect to servers that are closer to your location and use the speed test integrated into the app to choose the most suitable option for playing on Steam.
1.5 PureVPN – Secure Steam VPN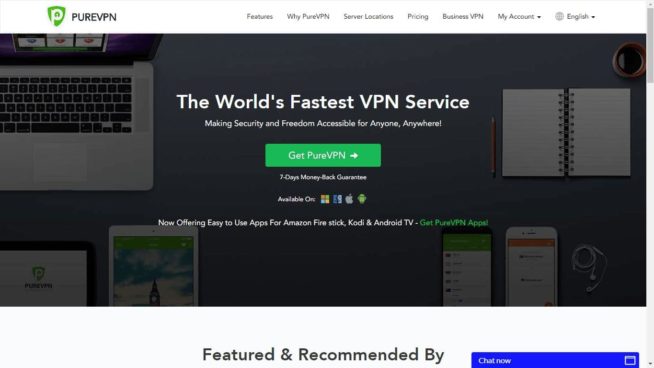 Finally, we have PureVPN. It is one of the most potent Steam VPN services available on the market today, as it features special gaming characteristics like a kill switch, DDOS protection, and a wide range of servers, which makes it one of the best Steam VPNs in the market.
With over 6500 servers available in over 140 countries worldwide, you can access any geo-blocked content and games that you desire. Additionally, PureVPN's servers are super fast, especially the US ones. Hence, whether you plan to play online games or download them on your PC or Mac, you should have no problems with PureVPN.
In terms of features, PureVPN provides for military-grade 256-bit AES encryption, split tunneling, a kill switch, and the ability to protect even 10 devices simultaneously.
2. Steam VPN FAQ
2.1 Can I Get Blocked on Steam If I Use a VPN?
Using a VPN to access Steam does not violate its policies. However, Steam has free will to block or ban users who overuse VPNs and use them regularly to purchase cheaper games in other regions where they do not reside permanently.
However, you should have no problems if you use a VPN to change the Steam region or country, solve technical problems with your network, or avoid network restrictions such as those at work or school.
2.2 Can I Purchase Games from a Different Region?
The answer is yes. However, you are going to need a billing address and payment method from the region you're stating. Let's say you are planning to go to another country, and you want to see the local Steam store before you arrive. In order to do this, you need to change the country in Steam by using a VPN to match your billing address before making the purchase.
2.3 Is Using a VPN with Steam Legal?
Yes, as long as you don't violate its policies, you can use a VPN to access Steam. One of the main reasons for using a VPN is Internet privacy, as it encrypts your IP address to protect you from any malware or hacker that might want to damage your devices. In addition, you may encounter networks that forbid access to Steam. A VPN allows you to bypass these area regulations and use your Steam account.
2.4 Should I Use a Free VPN?
You can, but remember that free VPNs are always going to have limitations. These include data limits, server constraints, and speed restrictions, which sole purpose is to force you to buy the corresponding premium plan. Although these free VPNs are secure, its limitations do not allow you to use the platform as freely as you would like or obtain the high speed necessary for playing online games.
In order to avoid all these limitations, you can use the money-back warranty of a premium VPN. Most of the VPNs on this list offer a free trial month. Before this month ends, you can request a refund through email and get back your money.
2.5 Are Steam Accounts Geo-blocked?
Some of its games are geo-locked if you purchase them as a gift; in such cases, Steam includes a disclaimer on the product site. Nonetheless, there are no geographic limitations when purchasing a product for your personal use.
Steam detects your country by checking your IP address and allows you to change the region at checkout. Nonetheless, if you have technical problems and Steam does not show your location correctly, you can solve them with a VPN that's connected to a local server.
Remember that you can only change your geographic area one time every three months. Steam included this policy to prevent people from constantly switching stores searching for the best deals.
3. Bottom Line
A Steam VPN has multiple benefits. You can bypass firewalls that block Steam and even buy games from other regions. Nonetheless, buying games from other regions can be risky and get you banned. However, it's totally doable.
If you don't change your country often enough and falsify your billing address, you shouldn't have any problems buying or playing games from other regions. Moreover, to reduce the risk of being blocked or unfairly "banned," the best thing you can do is use a quality VPN such as ExpressVPN.
Hopefully, this article was useful to you, and now you can enjoy your gaming sessions while being 100% protected against hackers or any malware that would risk your devices. Happy gaming!
VPN Service


www.nordvpn.com
NordVPN
Review
Price: $11.95 $3.71/month
Servers: 5500+ in 59 countries
Simultaneous connections: 6
Jurisdiction: Panama
Payment: PayPal, AmazonPay, Crypto, Google Pay, Klarna
Torrenting: OK
Unblocks US Netflix: Yes
Dedicated IP: $70/yr
TrustPilot Score: 4,7/5
Money-back: 30 days
Extra: Double VPN, Obfuscated servers
Visit NordVPN »


www.expressvpn.com
ExpressVPN
Review
Price: $12.95 $8.32/month
Servers: 3300+ in 94 countries
Simultaneous connections: 5
Jurisdiction: British Virgin Islands
Payment: PayPal, Crypto, AliPay, Klarna,
Torrenting: OK
Unblocks US Netflix: Yes
Dedicated IP: Not provided
TrustPilot Score: 4,7/5
Money-back: 30 days
Visit ExpressVPN »


www.cyberghostvpn.com
CyberGhost
Review
Price: $11.99 $2.25/month
Servers: 6600+ in 89 coutrines
Simultaneous connections: 7
Jurisdiction: Romania
Payment: PayPal, Crypto
Torrenting: OK
Unblocks US Netflix: Yes
Dedicated IP: $51/yr
TrustPilot Score: 4,8/5
Money-back: 45 days
Visit CyberGhost »


www.surfshark.com
Surfshark
Price: $11.95 $2.49/month
Servers: 3200+ in 65 coutrines
Simultaneous connections: Unlimited
Jurisdiction: British Virgin Islands
Payment: PayPal, Crypto, Google Pay, Amazon Pay
Torrenting: OK
Unblocks US Netflix: Yes
Dedicated IP: Not provided
TrustPilot Score: 4,3/5
Money-back: 30 days
Visit Surfshark »


www.purevpn.com
PureVPN
Review
Price: $9.60 $3.33/month
Servers: 6500+ in 140 coutrines
Simultaneous connections: 10
Jurisdiction: Hong Kong
Payment: PayPal, Credit Cards
Torrenting: OK
Unblocks US Netflix: Yes
Dedicated IP: $35.88/yr
TrustPilot Score: 4,7/5
Money-back: 31 days
Visit PureVPN »